We always stress the importance of understanding your skin type when building a beauty routine. However, did you know that your skin tone will also influence the products that you need? 
Read on as Venofye shares some of the best dark skin products for people of color.
The Queen Bee Vitamin C Serum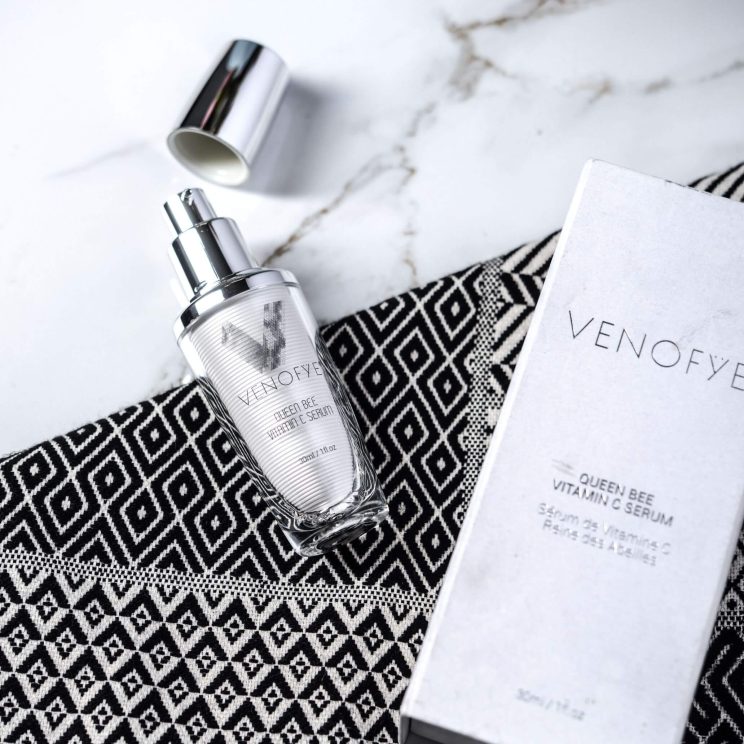 One of the biggest issues faced by people with melanin-rich skin is the appearance of hyperpigmentation. 
Research confirms that those with dark skin tones experience visible dark spots to a greater extent than those with lighter skin tones. This is due to how dark skin contains more melanin. When skin cells are damaged by inflammation, the melanin is deposited deeper into the skin, causing the appearance of post-inflammatory hyperpigmentation. This means that the more melanin that's in your skin, the more prone you'll be to visible dark spots and marks.
This is why so many dark skin products focus on fading the appearance of hyperpigmentation. However, since certain skin-lightening ingredients, such as hydroquinone, can actually make hyperpigmentation worse when used on dark skin, you need to be careful about the products you use.
That's where the Venofye Queen Bee Vitamin C Serum can help. It's packed with two forms of vitamin C, an ingredient reputed for how it can fade the look of excess melanin pigmentation. It's one of the best ingredients out there for lightening the visibility of discolored skin. What really helps to seal the deal is that it's completely safe for those with dark skin.
Vitamin C works even better when combined with vitamins A and E, both of which have also been used in this serum.
The Blossom Bee Clarifying Cream Cleanser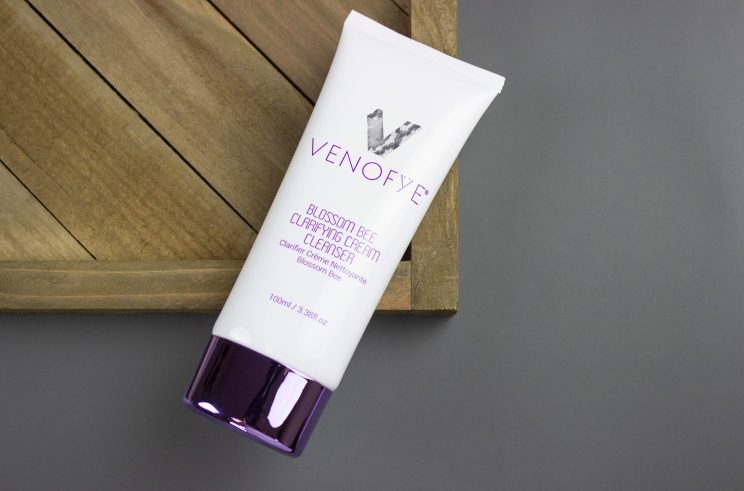 Acne breakouts are a common culprit behind post-inflammatory hyperpigmentation. Once the pimple clears, it leaves a tell-tale mark behind. 
So, if you want to keep your beautiful dark skin looking as even and unblemished as possible, it only makes sense to try to prevent those pimples from appearing in the first place.
Cleansing is one of the most important steps when it comes to preventing and reducing the appearance of breakouts. By cleansing your skin, you'll be eliminating all of the dirt, sebum, and other impurities from the surface of your skin. This means that they won't end up clogging your pores, which would have otherwise led to a breakout.
However, you'll need to make sure that you're using a cleanser that's not overly harsh. As mentioned above, certain ingredients can make hyperpigmentation worse, so be careful about the formula you choose.
One of our favorites is the Blossom Bee Clarifying Cream Cleanser. It's fantastic at cleansing the skin, yet its creamy consistency won't dry the skin out. It also contains a number of ingredients that are known for how they soothe the feeling of inflammation, which is another precursor to acne. From chamomile to aloe vera to calendula, these extracts will keep your skin feeling calm and balanced.
The Blossom Bee Facial Peeling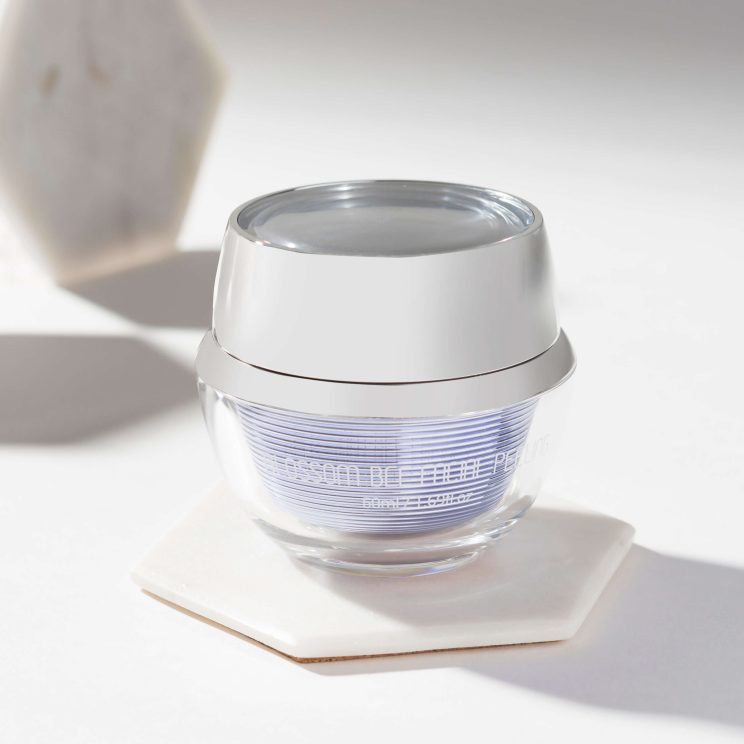 Not only will regularly exfoliating your skin help to keep your pores clear, therefore preventing the appearance of acne, but it will also help to speed up the rate at which you're able to fade the visibility of hyperpigmentation. This is why there are so many dark skin products out there that exfoliate the skin.
One exfoliant that's gentle yet effective is the Venofye Blossom Bee Facial Peeling. It peels away dirt and other impurities without causing any damage to the complexion.
How often should you use it?
This depends on your skin type. If you have dry skin, then once a week should suffice. If you have oily skin, then you'll likely need to use it twice a week to help minimize how greasy your skin feels.
The Royal Bee Rapid Beta Plump Infusion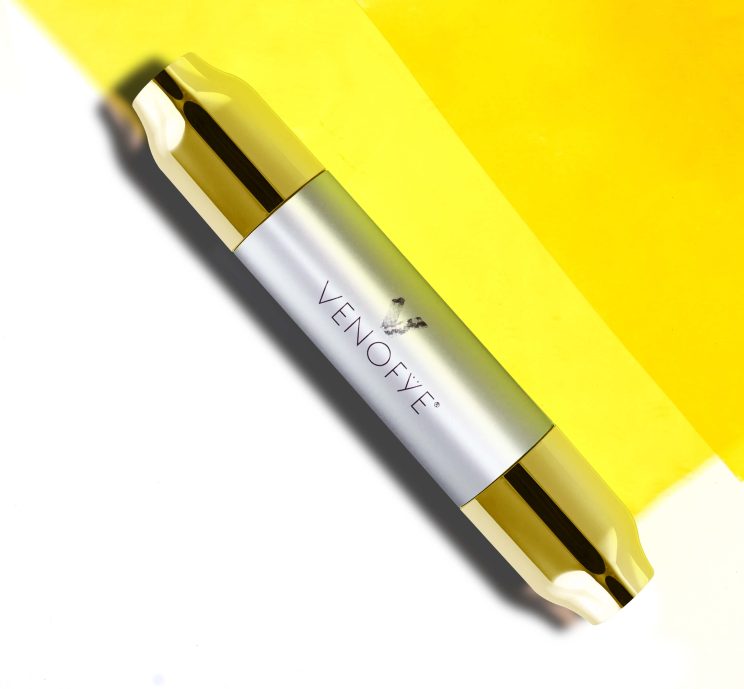 While improving your cleansing and exfoliating game will help to prevent the appearance of new breakouts, what do you do about the visibility of the post-inflammatory hyperpigmentation that you're already dealing with?
That's where the Royal Bee Rapid Beta Plump Infusion can help. This game-changing product features a truly powerful combination of ingredients. Vitamins A and E come together with fast-acting peptides and beta-glucan to instantly plump and brighten the look of the skin.
Its targeted applicator means that you only need to apply the product to the areas of your face that need some extra help. In addition to using it to reduce the appearance of dark spots and marks, you'll also be able to rely on it to diminish the look of fine lines and wrinkles!
The Royal Jelly Bee Luminescent Eye Serum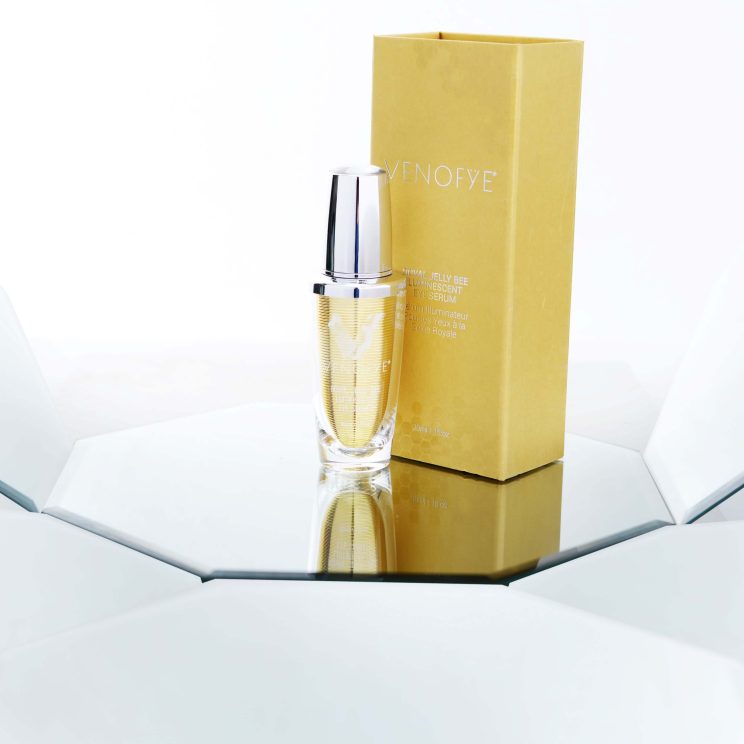 Many of the dark skin products out there are formulated to reduce the appearance of dark circles. Unfortunately, this skin concern is often caused by genetics, making it a difficult one to avoid in certain ethnicities.
However, this doesn't mean that you'll be stuck dealing with visible dark circles forever. Add the Royal Jelly Bee Luminescent Eye Serum to your skincare routine and your eye area will soon look brighter than ever.
This serum contains vitamin C, which, as we've already explained, can help to lighten the look of darkened skin. It's also infused with licorice root extract. This is another ingredient that effectively targets the appearance of discoloration. 
Thanks to peptides, sodium hyaluronate, and aloe vera, this serum is fantastic at brightening the look of the skin too. It gives the complexion a glowing radiance, which helps to make dark circles less noticeable.
The Royal Jelly Bee Eye Firming Cream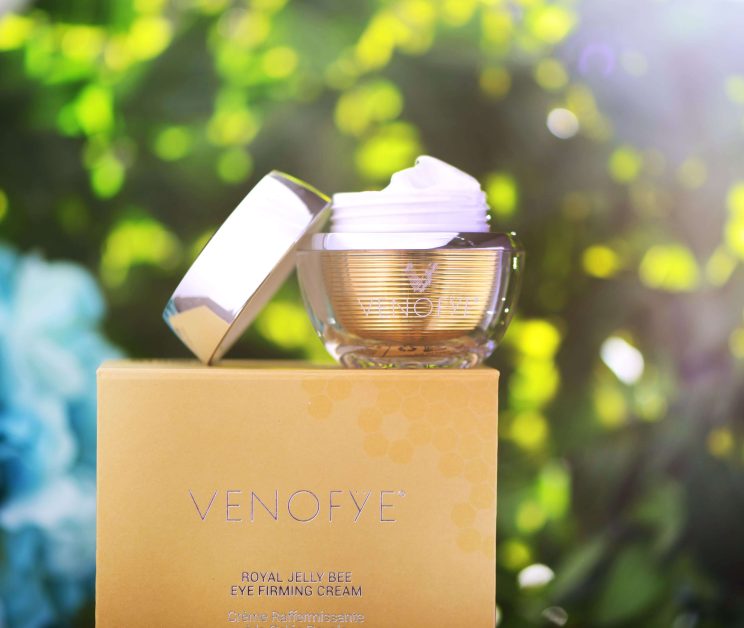 If your dark circles are particularly severe, then it would be worth adding an eye cream to your routine, along with an eye serum. Find a formula that complements the serum that you're using, in the way that the Royal Jelly Bee Eye Firming Cream does for the Royal Jelly Bee Luminescent Eye Serum. 
Just like our eye serum, our eye cream is also packed with vitamins and antioxidants, although in a different blend. While the eye serum packs vitamin C, the eye cream is loaded with vitamins A and E, resulting in the perfect combination.
You'll also find caffeine and bee venom in our eye cream. Both of these ingredients will quickly brighten the look of the eye area, giving the complexion a beautifully rejuvenated finish.
The Apitoxin Collagen Cream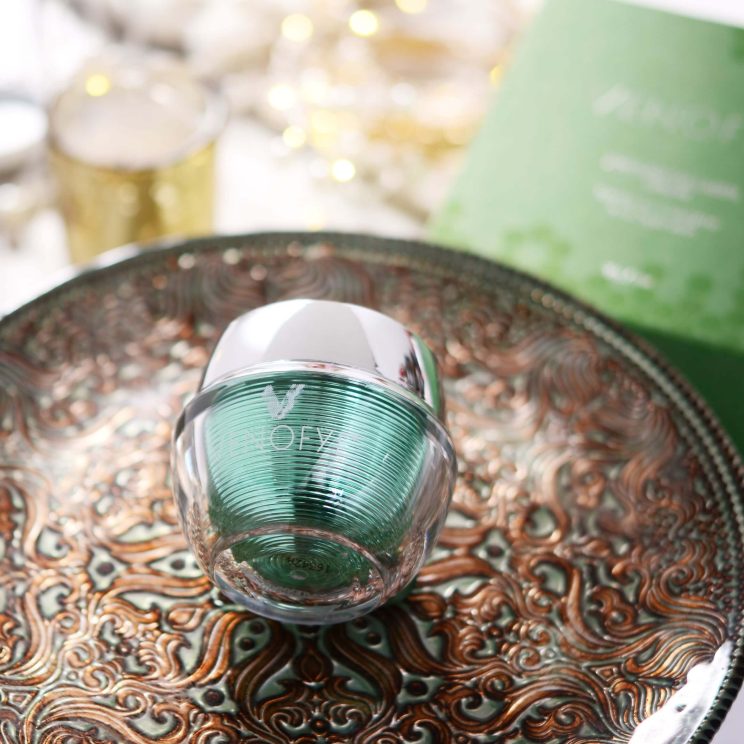 Did you know that dark skin contains fewer ceramides than light skin? 
Ceramides help to make up the skin's outer protective layer, which prevents moisture from evaporating out of the skin. The more ceramides contained in the skin, the better moisturized it will be.
As a result, the best dark skin products feel highly moisturizing to help counter the extra dryness that's often experienced by people of color.
If you're looking for a new daytime moisturizer, consider Venofye's Apitoxin Collagen Cream. This exquisite formula is brimming with sunflower seed oil, soluble collagen, and several other ingredients that will keep the skin feeling soft and supple. It's also full of vitamins and antioxidants, making it ideal for ensuring that your skin feels protected from environmental damage throughout the day.
The Blossom Bee Quenching Night Cream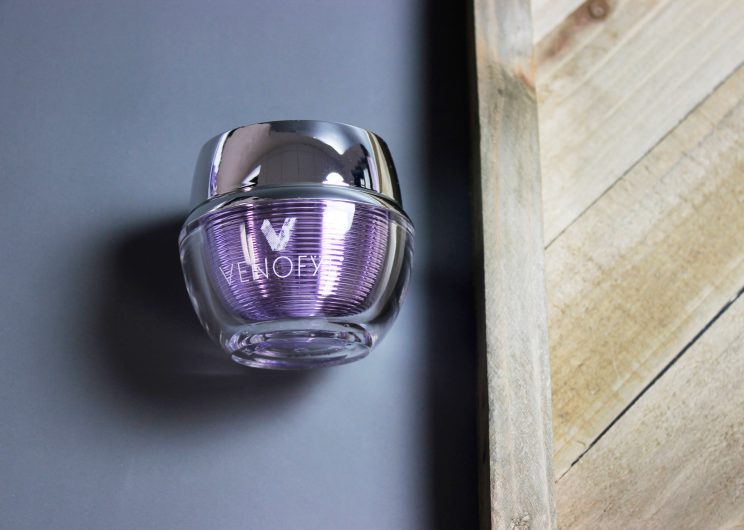 No matter your skin type or tone, it's common for the skin to dry up overnight. This is when sebum production slows down, meaning that the skin isn't able to keep itself moisturized to the same extent.
However, since dark skin tones are already more susceptible to dryness, the extra loss of moisture overnight can leave the skin parched come morning. This can lead to an ashy complexion, simply because dry skin is usually gray or white in color. It's the same with all skin tones but is much more visible in dark skin because of the extra contrast.
To counter this ashy appearance each morning, you'll need a rich night cream, such as the Venofye Blossom Bee Quenching Night Cream. This product is formulated with shea butter, one of the best ingredients to look for if you need dark skin products for moisturizing purposes. It contains a high concentration of fatty acids that will help to lock moisture into the skin for hours.
The Beehive Hydralift Mask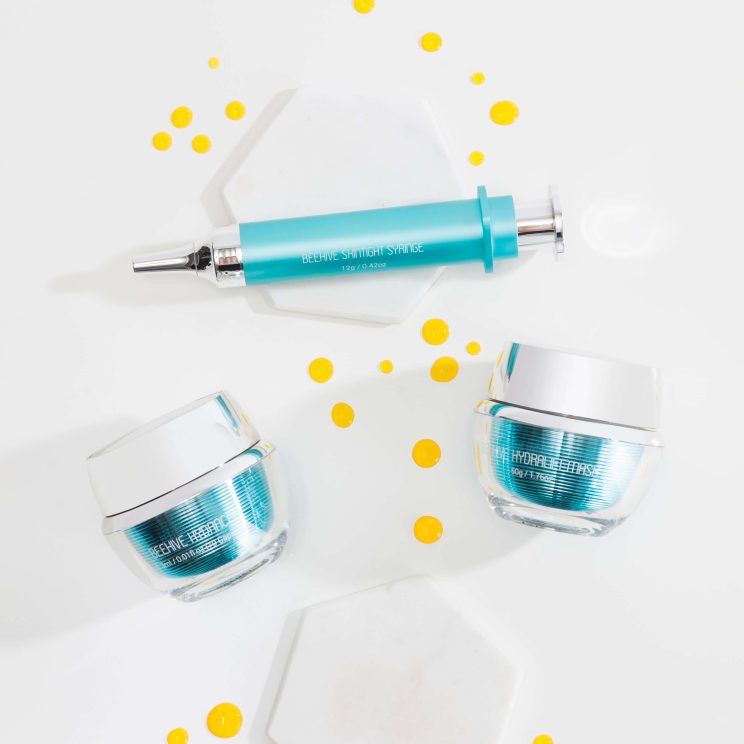 As good as moisturizers may be, dark skin that's particularly prone to dryness can sometimes do with an additional moisture boost, which our Beehive Hydralift Mask will provide. While many face masks remain on the skin for just a limited amount of time, this is a leave-on formula. This makes it absolutely perfect for supercharging the skin's moisture balance.
All you need to do is apply the mask to your face and then leave it there for 10-15 minutes. Then, massage it in. As you do so, its creamy texture will transform into droplets that your skin will absorb.
What's in those droplets? A skin-loving mix of peptides, humectants, and a long list of super fruit extracts. From pomegranate to bilberry to goji berry, this mask will immediately soften and illuminate your complexion.
The Body Care Set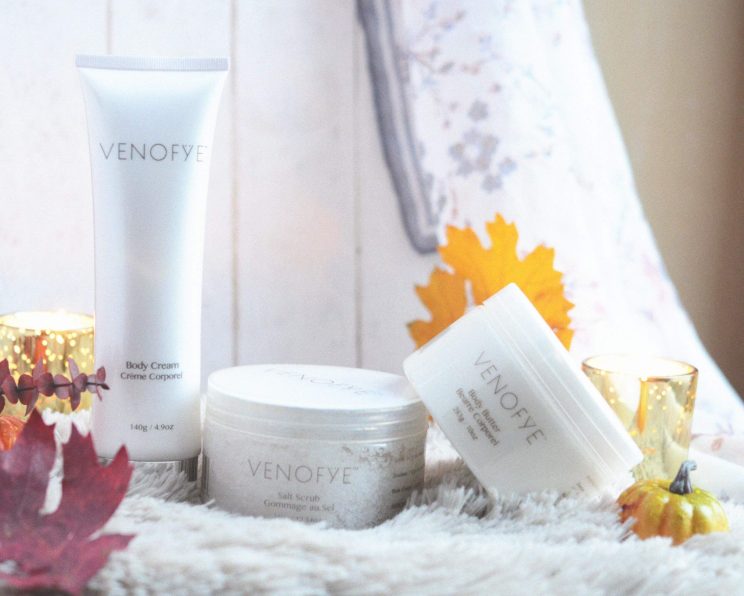 Remember that ashy appearance that we mentioned earlier? In addition to the face, the body is also prone to it when dark skin becomes dry.
To prevent this from happening, treat your skin to Venofye's Body Care Set. It consists of three products; a body scrub, a body cream, and a body butter.
Start by using the body scrub while you're in the shower. This will help to slough off those dull and ashy skin cells that are covering the surface of your skin. Its salt granules will immediately make the skin on your body look brighter and smoother.
Then, follow up with either the body butter or the cream. The butter is much thicker than the cream, making it better suited to those particularly dry patches on your body. 
Are Special Dark Skin Products Really Necessary?
While it's true that there are a few skin issues that are more prevalent in those with dark skin tones, this doesn't necessarily mean that dedicated dark skin products are necessary. So long as you pick formulas that cater to your specific skin concerns while also ensuring that your chosen products don't contain any ingredients that are potentially dangerous for dark skin, you'll be able to browse through all of the skincare options out there!
Click here to explore more bestselling products for every skin tone from Venofye.