Struggling with the appearance of dull skin, hyperpigmentation, and visible aging signs? Trying to restore the look of your skin back to its youthful beauty?
Join us here at Venofye to find out which products you can use to reduce the appearance of sun-damaged skin.
In this article, we'll be talking about some of the best Venofye products, and how you can use them to minimize the look of UV damage. Through these Venofye reviews, you'll be able to learn how to return your skin to its radiant, youthful beauty.
Queen Bee Cleansing Duo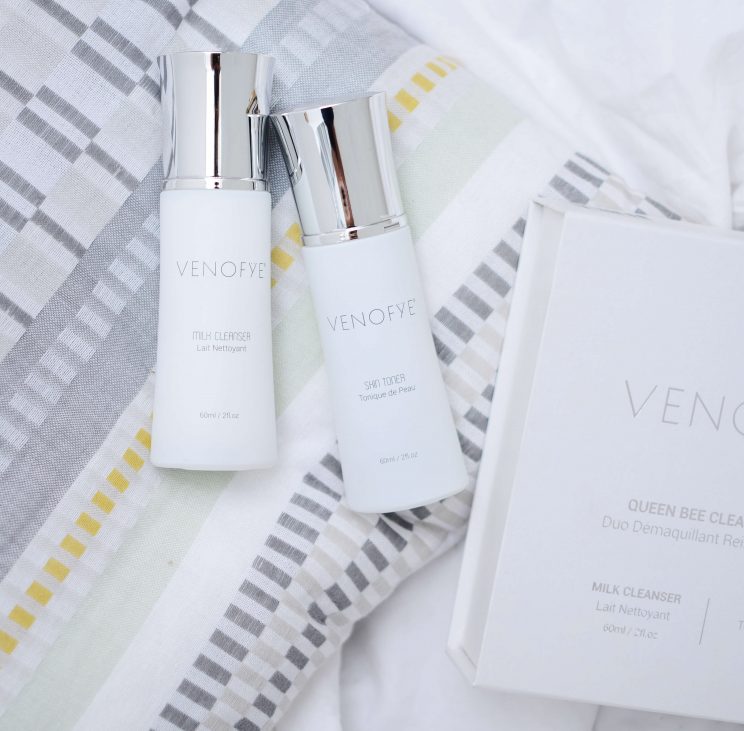 This cleansing duo from Venofye is gentle but packs a punch. This duo features a milk cleanser and a toner, which will effectively rid your skin of any impurities. At the same time, this duo will hydrate your skin to keep it feeling soft, healthy, and supple.
Sun damage makes the skin more prone to the look of dryness and aging. These are some of the skin concerns that the Queen Bee Cleansing Duo's ingredients are built to handle.
Made with bee venom, the Queen Bee Cleansing Duo delivers multiple benefits to your skin, all while cleansing it. With constant use, you'll definitely see the improvement in the look of your skin's texture, making it feel younger and plumper.
Don't believe us? Check the Venofye reviews for this product, and see the wonders it does for the skin!
Orchard Bee Dark Spot Solution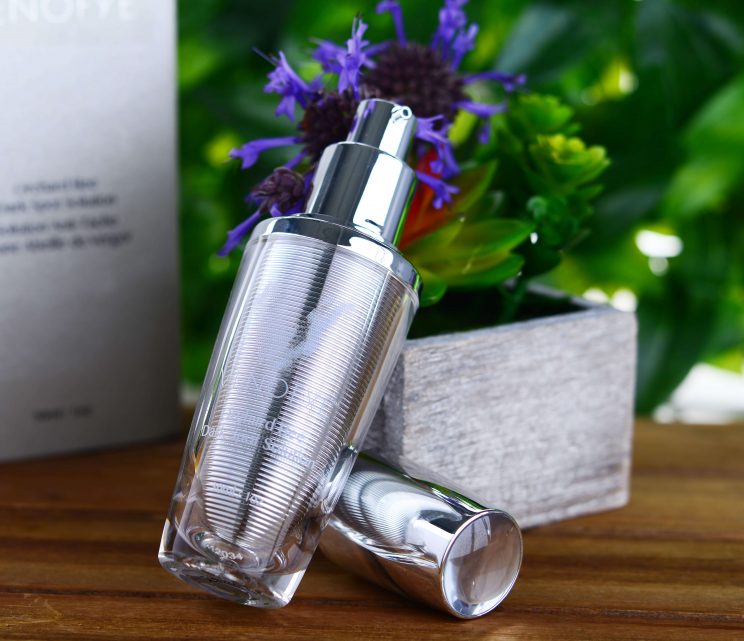 This silky, velvety serum is everything you need for reducing the appearance of age spots, freckles and discoloration.
Normally, these skin concerns occur due to excessive sun exposure, which triggers overproduction of melanin – the pigment that gives the skin its color.
But, with the Orchard Bee Dark Spot Solution, these problems will be the least of your worries.
Made with Vitamin C (Ascorbic Acid) and Vitamin A (Retinyl Palmitate), this serum will brighten the look of your skin in no time. Vitamins C and A have both been proven effective in brightening the appearance of the skin.
Truly, the Venofye reviews for this product speak for its ability to restore the look of your skin to its youthful glow.
Orchard Bee Brilliance Cream SPF 30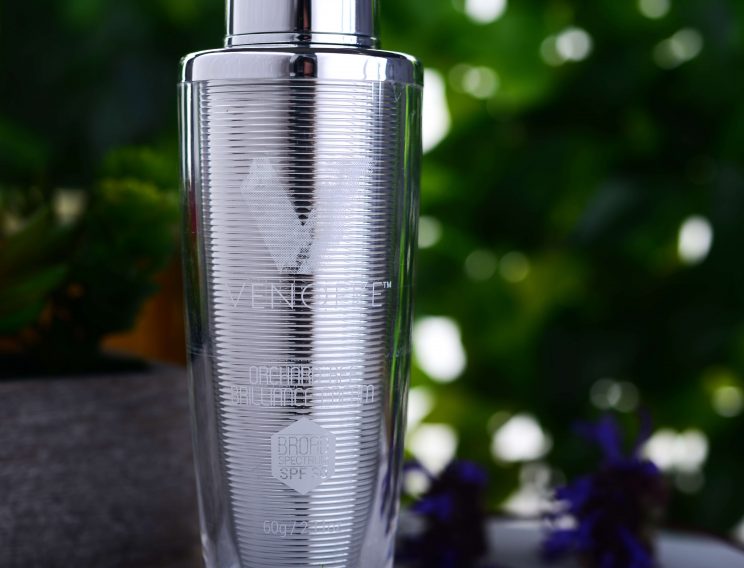 Looking for a lightweight cream to make your skin look brighter and more radiant during the day?
Well, look no more! The Orchard Bee Brilliance Cream is a day cream that will surely make you look glowing.
The bonus? This cream contains SPF 30, so you can be protected from the sun's harmful rays during the day. SPF 30 provides sufficient protection to the skin, and is actually the American Academy of Dermatology's minimum recommendation for adequate sun protection.
As we've mentioned before these Venofye reviews, adequate sun protection is key towards repairing the look of damage to the skin, as well as preventing further harm. With this cream, you get the best of both worlds: added sun protection, and a brighter, more even-looking skin tone!
Orchard Bee Elevating & Balancing Mask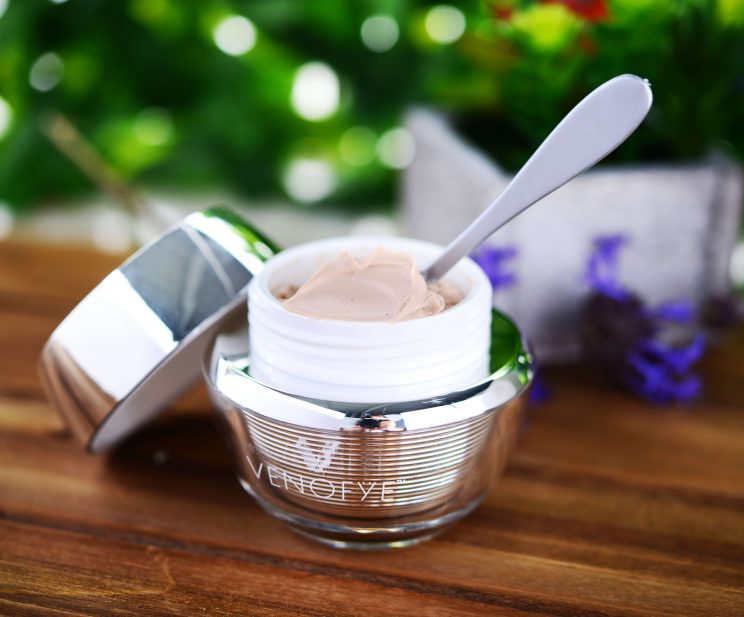 A mask formulated specifically to target the appearance of skin aging, the Orchard Bee Elevating & Balancing Mask is your best friend if you're suffering from the first visible signs of aging due to extended sun exposure. There's a reason behind the raves this mask receives from countless Venofye reviews.
The Orchard Bee Elevating & Balancing Mask is packed with powerhouse ingredients that are proven to fight the appearance of wrinkles and fine lines. What's more, you'll find your skin looking younger and softer because of these ingredients, too!
First on the list is Bee Venom, our brand's star ingredient. Bee venom has been proven to reduce the appearance of fine lines and wrinkles.
Retinyl Palmitate also does the same, and even more. It'll leave your skin looking healthier and more radiant.
Queen Bee Vitamin C Serum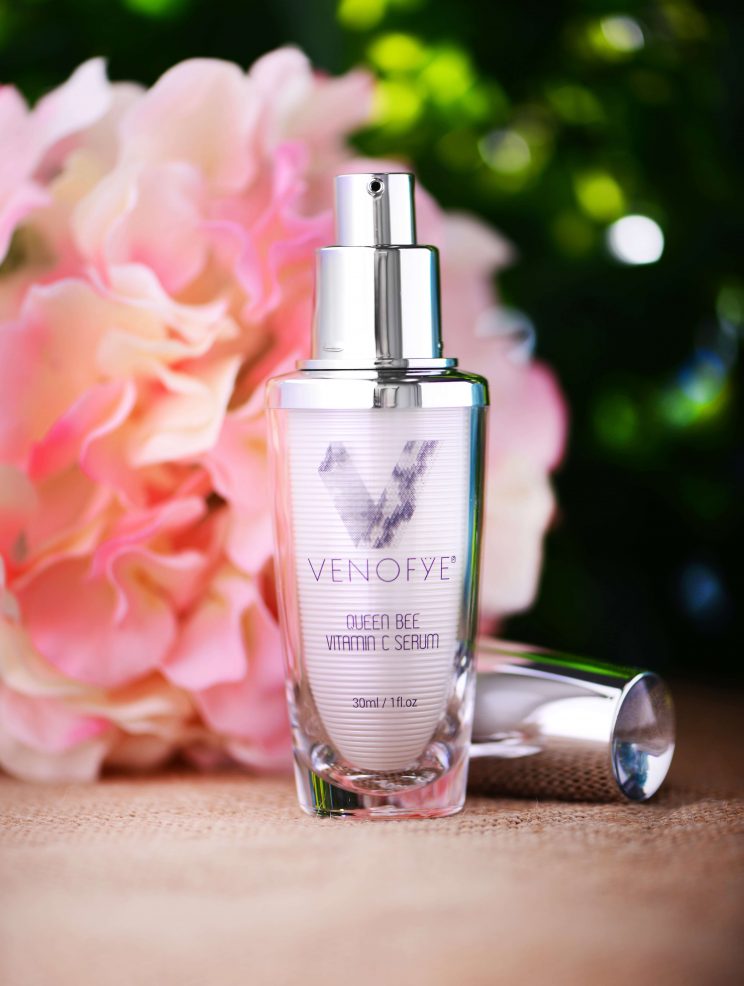 If you're suffering from a dull-looking complexion due to sun damage, this serum may just be the answer to your problems.
The Queen Bee Vitamin C Serum contains a blend of two forms of Vitamin C: Tetrahexyldecyl Ascorbate and Ascorbyl Palmitate. With consistent use, this will surely get rid of the look of dullness, and instead make your skin appear bright and glowing!
Blossom Bee Facial Peeling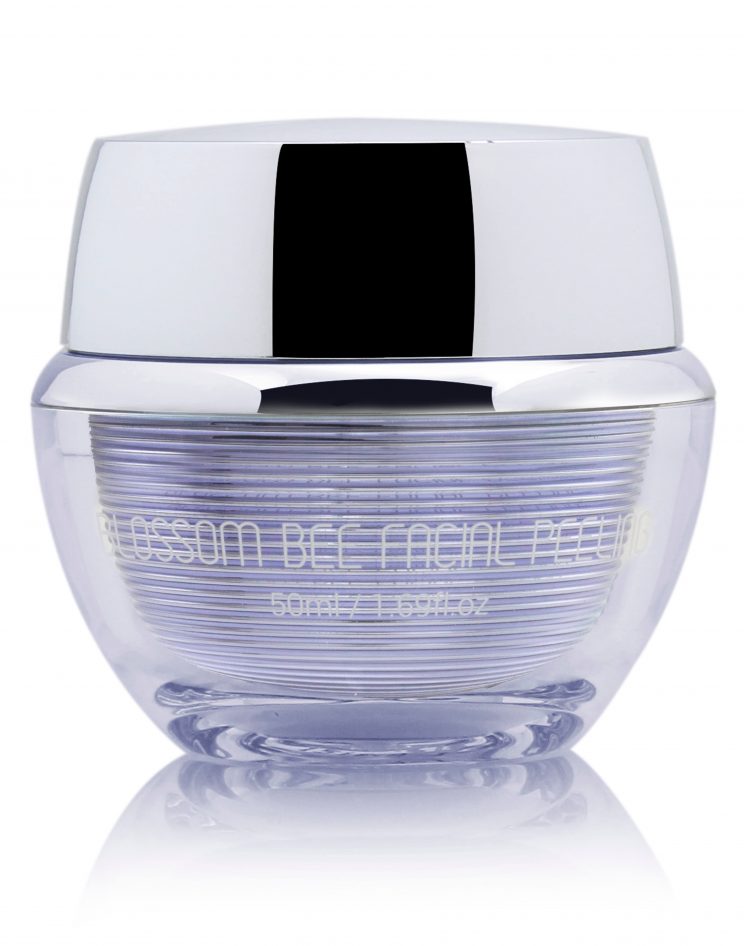 Struggling with a skin texture that feels rough and uneven? Suffering from the look of skin dullness, and unsure what to do about it?
These skin concerns are often a result of UV damage, and the Blossom Bee Facial Peeling from Venofye is what you need.
The Blossom Bee Facial Peeling is an advanced exfoliator made to remove dirt, dead skin, and other impurities effectively and efficiently. This results in skin that looks instantly smoother and brighter!
The best part? Venofye's Blossom Bee Facial Peeling is made from ingredients that, at the same time, target the appearance of aging. Formulated with bee venom, this exfoliant will definitely minimize the appearance of facial lines and wrinkles.
Different Venofye reviews have already proven this: using this exfoliant will leave your skin feeling refreshed and rejuvenated instantly.
Phototonix-2 Eye Wand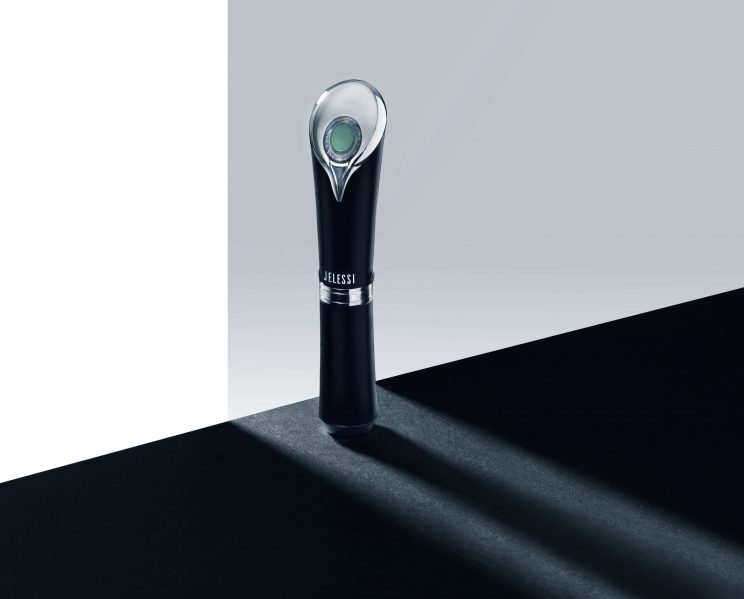 Of course, when talking about sun damage, we simply can't neglect our eye area.
The skin around the eyes is arguably the thinnest, most sensitive area on the face. This is why it's prone to the earliest signs of aging: wrinkles, crows' feet, and some fine lines here and there.
With excessive sun exposure, the risk of getting these fine lines becomes even more likely!
That's where the Jelessi Phototonix-2 Eye Wand comes in.
Luckily, this wonder product is designed specifically to reduce the appearance of aging around the delicate area around the eyes.
This wand features two modes to help relieve the look of puffiness near the eye area, as well as to minimize the visibility of fine lines.
With consistent use, the Phototonix-2 Eye Wand will certainly reduce the visibility of the damage the sun has done to your eyes, while making you look even younger!
How does the Sun Damage the Skin?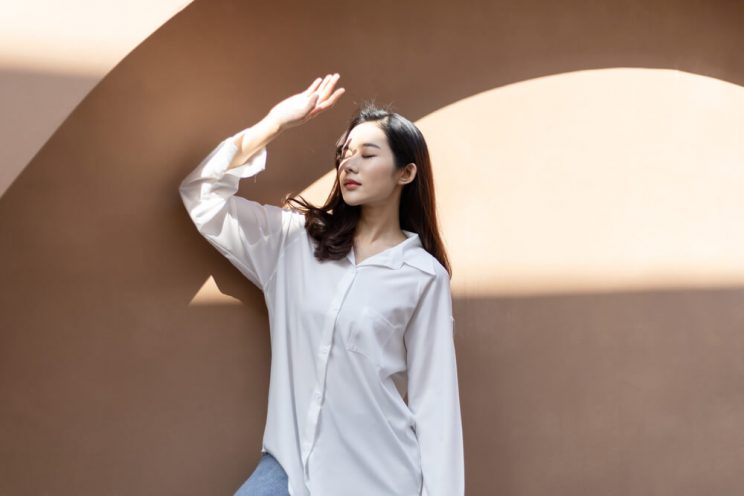 Now that we've had a look through some Venofye reviews, let's discuss how the sun can damage the skin.
When the ultraviolet rays of the sun hit unprotected skin, it can cause DNA changes at a cellular level. These rays can penetrate deep into the skin (also called the dermis), causing damage over time.
This damage may not be visibly apparent at first, especially since it develops from within. In time, however, damage in the form of aging skin, wrinkles, and dryness, can start to show through.
Common symptoms of significant photodamage to the skin include the following:
Presence of wrinkles and fine lines

Changes in pigmentation, including, but not limited to: age spots, freckles, post-inflammatory hyperpigmentation

Decreased elasticity of skin

Dull, rough, and uneven skin tone

Redness and blotchiness
Most significantly, it has been found that sun exposure is the main cause of facial aging, accounting for up to 80% of the cause behind skin aging.
However, that's not to say that it's impossible to protect your skin anymore, or prevent further damage. In fact, with the right combination of products and practices, you'll be able to reverse the effects of sun damage.
Using adequate sun protection is the first step towards treating the damage sun exposure causes to the skin. At the same time, it's also an important step in preventing further damage!
However, it doesn't stop there. Knowing the correct set of products and ingredients to reverse the appearance of sun damage also plays a huge part in rejuvenating the look of your skin.
That's exactly where our Venofye reviews come in. We have products specifically geared towards reducing the look of sun damage, giving you back the complexion of your dreams. 
Conclusion
Well, that wraps up our Venofye reviews for the best products you can use for reducing the look of sun-damaged skin.
As you can see, UV damage is in no way a joke — if you're trying to retain your skin's youthful elegance, the sun's harmful rays are your worst enemy.
But, if you were unable to protect your skin from the sun early on, it's never too late! There are products you can try to reduce the appearance of sun damage, and, we hope that we've explained through this review just how Venofye products can pamper your skin.
Hopefully, this starts your journey towards brighter, younger-looking skin!