Are you tired of having a dull and aging appearance? Maybe you've already tried many skin care products but experienced minimal and delayed results.
Fortunately, our experts have formulated the perfect product to combat the appearance of skin aging. The Venofye Beehive Skintight Syringe can instantly make the visibility of your expression lines and wrinkles fade away. It will leave your skin looking lively and bouncy! 
The best part? 
The syringe is non-invasive and pain-free. It might just be your newest skin care best friend!
Curious about how the Venofye Beehive Skintight Syringe works? Let's jump right into discussing each of its powerful ingredients. It contains the combined power of hyaluronic acid, cucumber extract, and vitamins A and E!
The Venofye Beehive Skintight Syringe Is Packed With Skin-Loving Ingredients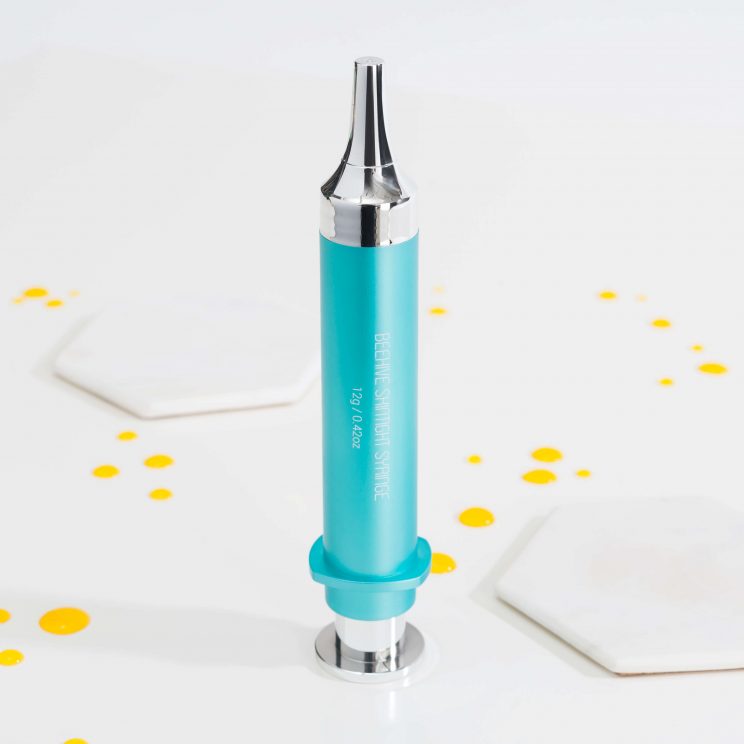 Since our establishment in 2015, we have been dedicated to solving our customer's concerns. At Venofye, we believe that the quality of a product mainly depends on its ingredients. Thus, we make sure to infuse our products with only the best skin care ingredients. We also meticulously formulate these ingredients for the best possible results. 
The Venofye Beehive Skintight Syringe is infused with potent ingredients to combat the look of skin aging. We also formulated it to target other visible skin problems. Let's talk about how these ingredients can pamper your skin!
Hyaluronic Acid
Hyaluronic acid is no doubt a skin care superstar. You can find hyaluronic acid in various skin care products, from creams to lip products.
We have a natural abundance of hyaluronic acid in our skin, joint fluid, and tissues. However, the amount of hyaluronic acid that we have in our bodies decreases as we age. Smoking and a poor diet can also further destroy the hyaluronic acid in your body.
So, why is hyaluronic acid such an effective ingredient? 
Because it plumps up the look of the skin, giving it a revitalized and glowy finish.
Other Products To Hydrate Your Skin
Hydration is essential for a youthful-looking and lively-feeling skin. 
Besides the Venofye Beehive Skintight Syringe, we also infused hyaluronic acid into some of our other products. Grab our Beehive Silk Cream for skin that looks softer, brighter, and hydrated! It is formulated with hyaluronic acid plus our signature bee venom and green tea.
You can also add our Iron Bee Boosting Serum to your skin care routine. It combats the visibility of skin aging. This serum has the powerful combination of hyaluronic acid, collagen, bee venom, and vitamin C. Trust us when we say you'll experience skin that looks softer, smoother, and more youthful.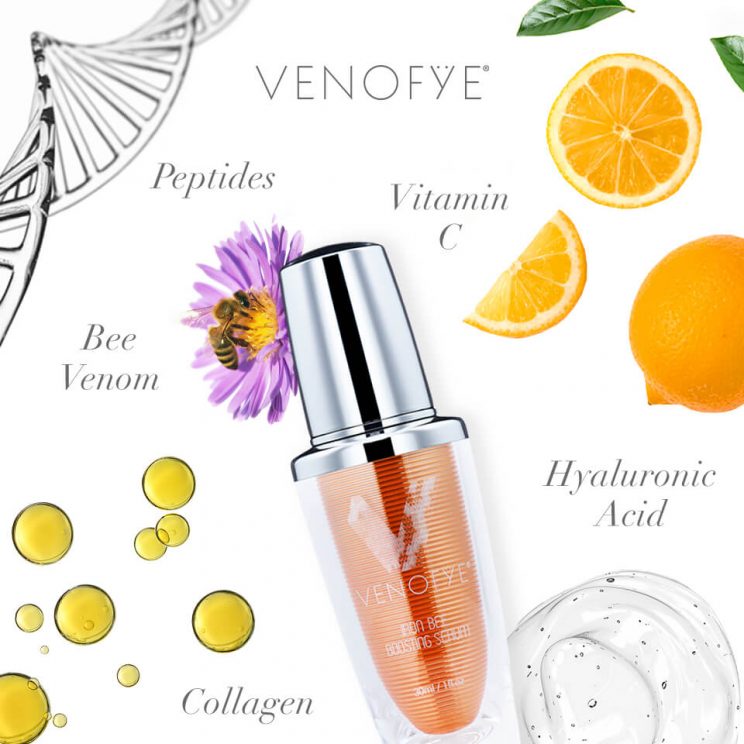 Cucumber Extract
Since cucumber contains 95% water, it can replenish and hydrate the look of your skin. Cucumber can also reduce the appearance of wrinkles and skin irritation.
Cucumber extract can potentially soothe and cool the feel of your skin. Moreover, cucumber extract is also rich in vitamins, especially vitamin C!
Try our Iron Bee Skintight Syringe to experience more of the wonders of cucumber extract. It has a breakthrough formula of cucumber extract, hyaluronic acid, DMAE, and avocado oil. It's easy to use and produces instant results too!
Vitamin A
Vitamin A is one of the top ingredients in skin care products. It significantly reduces the appearance of fine lines and wrinkles while brightening the look of the skin.
At Venofye, we use retinyl palmitate, a form of vitamin A. It is less potent than retinol, another derivative of vitamin A. It's less concentrated, which means it is also less irritating to the skin. But just because it's less potent doesn't mean that it's not effective. 
If you can't get enough of the skin benefits of vitamin A, you can grab our Beehive Hydralift Mask. We formulated it with vitamins A and E along with other antioxidant-rich fruit extracts. The result: brighter-looking skin!
Our Iron Bee Transforming Cream is another product you would enjoy if you're looking for young-looking and supple-feeling skin. This lightweight cream has powerful ingredients like vitamin A (retinyl palmitate) and real bee venom.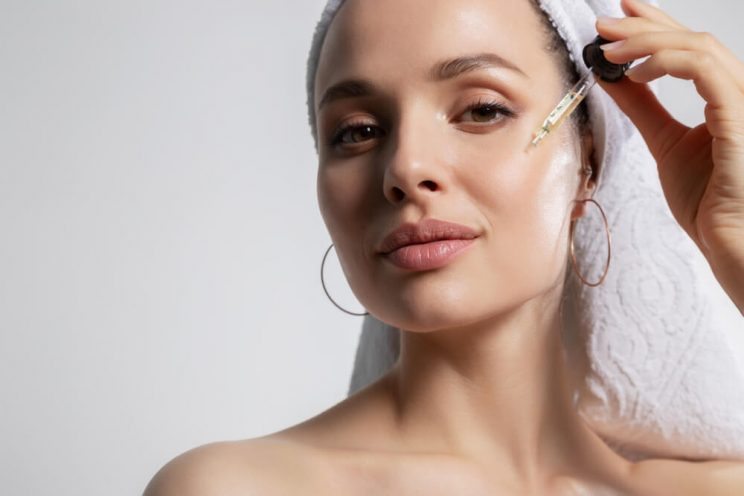 Vitamin E
Vitamin E has more benefits in your body than you would expect. When you eat foods rich in vitamin E, you lessen your risk of Alzheimer's disease, heart attack, stroke, and cancer. You can find vitamin E in green and leafy vegetables, eggs, nuts, vegetable oils, and meat.
Topical application through skin care products is also a great way to get vitamin E.
Not only will this powerhouse reduce the appearance of skin aging and sun damage, but it'll also brighten up your appearance too.
The Venofye Beehive Skintight Syringe Is Paraben-Free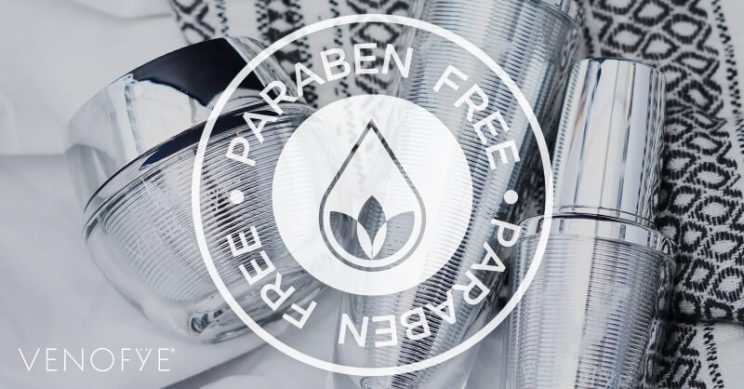 We mean it when we say that our products are safe. At Venofye, we ensure that our products are paraben-free.
Preservatives are needed to keep off bacteria growth and extend the shelf life of any product. Parabens are a type of preservative that some manufacturers use. However, it is a  controversial skin care ingredient. It has been linked to estrogen overproduction and breast cancer.
More studies are yet to be published regarding this connection. Still, Venofye has already taken preventive measures to ensure our consumers' safety. If you look through every single product on our website, you'll notice that all of them are paraben-free! 
Moreover, we do not test our products on animals. We can proudly say that Venofye is cruelty-free. Thus, you can use our Venofye Beehive Skintight Syringe without any guilt!
What People Say About Venofye Beehive Skintight Syringe
More and more people keep raving about the effects of Beehive Skintight Syringe on their skin. Let's go through some of their reviews!
Venofye Beehive Skintight Syringe Produces Instant And Long-Lasting Results
Skin care enthusiasts are used to patiently waiting for weeks—even months—for some products to work. But there's no need to wait for that long to see the effects of this unique product. The Venofye Beehive Skintight Syringe shows visible results in just a few minutes after application! Customers who tried this product had the visibility of their puffy under-eye bags disappear immediately.
The best part? The results are long-lasting! Some first-time users are doubtful about its long-term effects. But as it turns out, the results of Venofye Beehive Skintight Syringe are still visible even several hours after application!
It is Super Economical
Investing in Beehive Skintight Syringe can save you a lot of money down the line. A small amount of this product goes a long way.
Plus, you never have to waste money on other skin care products that don't work ever again! Venofye Beehive Skintight Syringe can give you actual and instant results.
It's Time To Invest in a Product That Works as Promised
Be one of the people to experience the transformative effects of Venofye Beehive Skintight Syringe! Our customers love it! The more they continue to use it, the more they see astonishing results. Now they're enjoying the benefits of healthy-looking skin. 
It's time to switch to the product that works as promised. The Venofye Beehive Skintight Syringe is the skin care product you've been searching for. 
Be a part of the Venofye family! We can't wait to join you on your skin care journey. We look forward to serving you with more tested and proven products to cater to your different skin concerns!