Are you tired of having dull and aging skin? Maybe you've already tried many skin care products but experienced minimal and delayed results.
Fortunately, our experts have formulated the perfect product to combat your problems with skin aging. The Venofye Beehive Skintight Syringe can instantly make your expression lines and wrinkles fade away. It will leave your skin lively and bouncy! 
The best part? 
The syringe is non-invasive and pain-free. It might just be your newest skin care best friend!
Curious about how the Venofye Beehive Skintight Syringe works? Let's jump right into discussing each of its powerful ingredients. It contains the combined power of hyaluronic acid, cucumber extract, and vitamins A and E!
The Venofye Beehive Skintight Syringe Is Packed With Skin-Enhancing Ingredients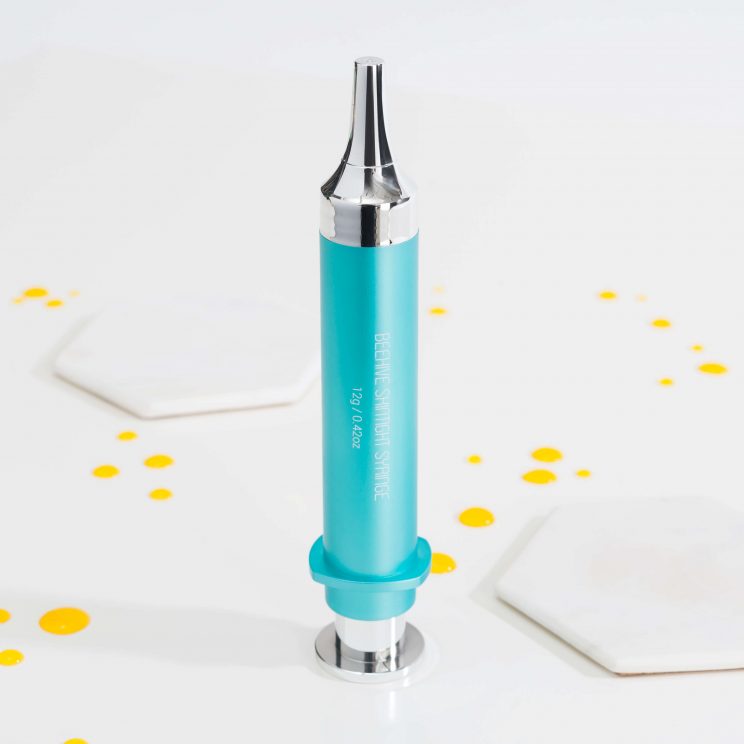 Since our establishment in 2015, we have been dedicated to solving our customer's concerns. At Venofye, we believe that the quality of a product mainly depends on its ingredients. Thus, we make sure to infuse our products with only the best skin care ingredients. We also meticulously formulate these ingredients for the best possible results. 
The Venofye Beehive Skintight Syringe is infused with potent ingredients to combat skin aging. We also formulated it to target other skin problems. Let's talk about how these ingredients can nurture your skin!
Hyaluronic Acid
Hyaluronic acid is no doubt a skin care superstar. Some people even dub it as the "key to the fountain of youth!" You can find hyaluronic acid in various skin care products, from creams to lip products.
We have a natural abundance of hyaluronic acid in our skin, joint fluid, and tissues. However, the amount of hyaluronic acid that we have in our bodies decreases as we age. Smoking and a poor diet can also further destroy the hyaluronic acid in your body.
So, why is hyaluronic acid such an effective anti-aging ingredient? 
Wrinkles and fine lines form when your skin is dry. Plump skin cells shrivel up and result in skin aging. Our skin also loses hydration and volume as we age. Hyaluronic acid has a unique ability to retain moisture in your skin!
Hyaluronic acid also lubricates and cushions your body's connective tissues. Furthermore, it aids in wound healing. It is a fundamental player in the tissue regeneration process!
Other Products To Hydrate Your Skin
Hydration is essential for a youthful-looking and lively skin. Luckily, skin care products can now compensate for your body's loss of hyaluronic acid.
Besides the Venofye Beehive Skintight Syringe, we also infused hyaluronic acid into some of our other products. Grab our Beehive Silk Cream for softer, brighter, and hydrated skin! It is formulated with hyaluronic acid plus our signature bee venom and green tea.
You can also add our Iron Bee Boosting Serum to your skin care routine. It combats signs of skin aging. This serum has the powerful combination of hyaluronic acid, collagen, bee venom, and vitamin C. Trust us when we say you'll experience softer, smoother, and more youthful skin.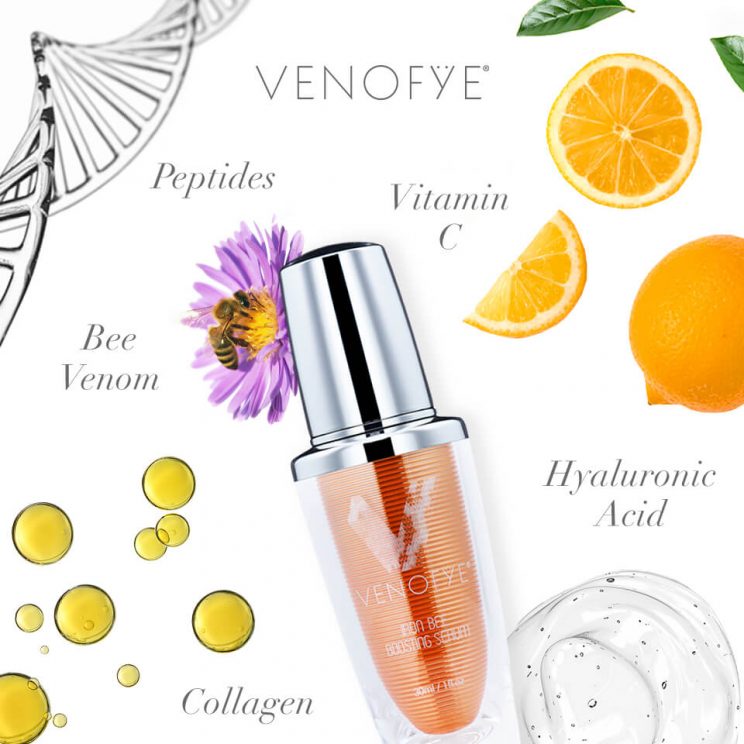 Cucumber Extract
Since cucumber contains 95% water, it can replenish and hydrate your skin. It also has an abundance of anti-inflammatory compounds. These compounds help reduce waste in your body. Cucumber can also reduce the appearance of wrinkles and skin irritation.
Eating cucumber has a lot of benefits to the body. But did you know that cucumber extract works wonders for your skin as well?
Cucumber extract can potentially heal, soothe, and cool your skin. These benefits make it great for repairing your skin after a nasty sunburn. Moreover, cucumber extract is also rich in vitamins, especially vitamin C!
Check out this Venofye article to learn more about other fruit extracts that could nurture your skin.
Importance Of Vitamin C In Collagen Production
Let's talk about how important vitamin C is in producing collagen. Collagen is the most plentiful protein you can find in your body. You naturally have it in your skin, muscles, tendons, ligaments, organs, bones, and blood vessels.
But like hyaluronic acid, our body's collagen production decreases as we age. By the time we're in our early twenties, our collagen production starts to deplete by 1% every year. Once this happens, we start to see sagging, fine lines, and wrinkles. Other lifestyle factors can also speed up the depletion of collagen. What to avoid? Smoking, exposure to pollution and UV rays, and a diet with lots of simple carbohydrates.
Collagen improves the hydration of your dermis and promotes cell turnover. Thus, it is essential that you look after your body's collagen. While our bodies already naturally produce collagen, there are many ways to help stimulate its production. Ingesting or applying vitamin C is one effective way to kick start collagen production. Products with vitamin C often have hyaluronic acid, and they work together to penetrate the skin.
Try our Iron Bee Skintight Syringe to experience more of the wonders of cucumber extract. It has a breakthrough formula of cucumber extract, hyaluronic acid, DMAE, and avocado oil. It's easy to use and produces instant results too!
Vitamin A
Vitamin A is one of the top anti-aging ingredients in skin care products. Like vitamin C, it helps promote collagen production and stimulates skin renewal.
Vitamin A plays an essential role in our growth, vision, and immunity. Because of its antioxidant properties, vitamin A can also protect us from harmful free radicals. 
At Venofye, we use retinyl palmitate, a form of vitamin A. It is less potent than retinol, another derivative of vitamin A. It's less concentrated, which means it is also less irritating to the skin. But just because it's less potent doesn't mean that it's not effective. Retinyl palmitate promotes collagen production and cell turnover, keeping your pores clear. 
If you can't get enough of the skin benefits of vitamin A, you can grab our Beehive Hydralift Mask. We formulated it with vitamins A and E along with other antioxidant-rich fruit extracts. The result: brighter skin!
Our Iron Bee Transforming Cream is another product you would enjoy if you're looking for young-looking and supple skin. This lightweight cream has powerful ingredients like vitamin A (retinyl palmitate) and real bee venom.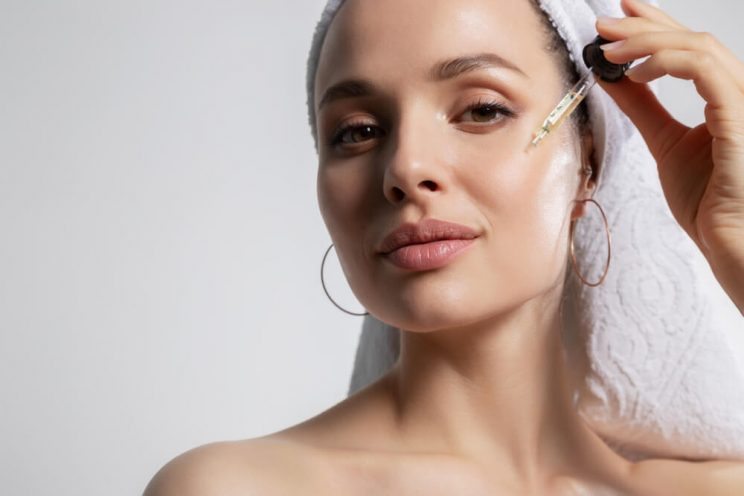 Vitamin E
Vitamin E has more benefits in your body than you would expect. When you eat foods rich in vitamin E, you lessen your risk of Alzheimer's disease, heart attack, stroke, and cancer. You can find vitamin E in green and leafy vegetables, eggs, nuts, vegetable oils, and meat.
Topical application through skin care products is also a great way to get vitamin E. Let's talk about some of the benefits of vitamin E to our skin!
Vitamin E Can Repair Sun-Damaged Skin
First on our list is vitamin E's anti-inflammatory properties. Vitamin E can help reduce the effects of sun-damaged skin. However, you have to remember that vitamin E is not a substitute for sunscreen. It lessens the damage, but it's not enough. You'll need to combine vitamin E with other treatments, especially for severely sun-damaged skin.
You can read this article to know more about treating sun-damaged skin. For added protection against the sun, grab our Orchard Bee Brilliance Cream SPF 30. 
Vitamin E Can Combat Signs Of Skin Aging
Vitamin E's second benefit is tied to its anti-inflammatory characteristics. The sun's UV rays play a huge role in making the skin unhealthy by producing free radicals. Exposure to UV radiation speeds up your skin's natural aging process, thus leading to premature wrinkling.
Moreover, UV exposure damages the collagen and elastic fibers in your skin's dermis. Once you lose the support of connective tissues, your skin will start to sag and weaken.
Other factors that can cause skin aging are smoking, pollution, drinking, and smoking. Simply put, the danger of free radicals is everywhere and is very hard to avoid. Thankfully, vitamin E can help reduce damage from free radicals! It can even prevent dark spots when combined with vitamin C.
Fight off the signs of skin aging with our vitamin E-infused Beehive Hydracap. We also packed it with sodium hyaluronate, the salt form of hyaluronic acid. This product will leave your skin plumper and younger-looking!
Vitamin E Can Help With Other Skin Problems
Here's another reason why you should use vitamin E. It's effective against other skin problems!
Vitamin E can reduce hyperpigmentation on your skin! Hyperpigmentation, also called melasma, refers to the browning of your skin. Melasma usually appears on the cheeks and forehead. The main factor that triggers melasma is UV light exposure from the sun.
Vitamin E can also relieve you from atopic dermatitis or eczema. When you have eczema, your skin becomes itchy and red. Your skin also feels dry, cracked, and swollen. Anyone can experience it, although it is most common in children. Topically applying vitamin E will significantly reduce the itchiness of your skin.
Some people even claim that vitamin E can help alleviate psoriasis. However, we'll have to wait for more studies to back that up. Overall, vitamin E, whether taken orally or topically, produces excellent results for skin health.
The Venofye Beehive Skintight Syringe Is Paraben-Free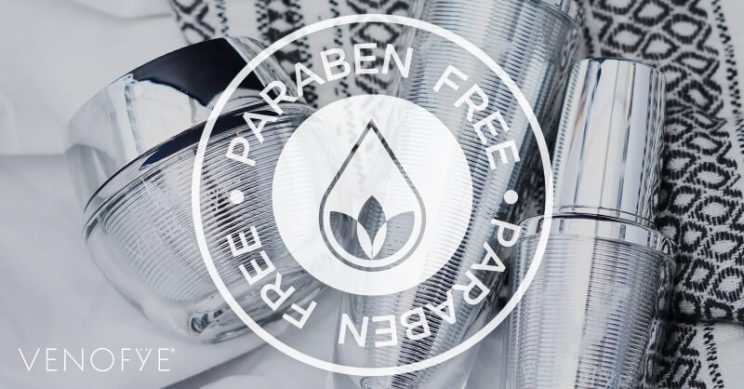 We mean it when we say that our products are safe. At Venofye, we ensure that our products are paraben-free.
Preservatives are needed to keep off bacteria growth and extend the shelf life of any product. Parabens are a type of preservative that some manufacturers use. However, it is a  controversial skin care ingredient. It has been linked to estrogen overproduction and breast cancer.
More studies are yet to be published regarding this connection. Still, Venofye has already taken preventive measures to ensure our consumers' safety. If you look through every single product on our website, you'll notice that all of them are paraben-free! 
Moreover, we do not test our products on animals. We can proudly say that Venofye is cruelty-free. Thus, you can use our Venofye Beehive Skintight Syringe without any guilt!
What People Say About Venofye Beehive Skintight Syringe
More and more people keep raving about the effects of Beehive Skintight Syringe on their skin. Let's go through some of their reviews!
Venofye Beehive Skintight Syringe Produces Instant And Long-Lasting Results
Skin care enthusiasts are used to patiently waiting for weeks—even months—for some products to work. But there's no need to wait for that long to see the effects of this unique product. The Venofye Beehive Skintight Syringe shows visible results in just a few minutes after application! Customers who tried this product had their puffy under-eye bags disappear immediately.
The best part? The results are long-lasting! Some first-time users are doubtful about its long-term effects. But as it turns out, the results of Venofye Beehive Skintight Syringe are still visible even several hours after application!
It is Super Economical
Investing in Beehive Skintight Syringe can save you a lot of money down the line. A small amount of this product goes a long way.
Plus, you never have to waste money on other skin care products that don't work ever again! Venofye Beehive Skintight Syringe can give you actual and instant results.
Some of our users even testified that they stopped getting Botox injections since they began using our syringes!
It's Time To Invest in a Product That Works as Promised
Be one of the people to experience the transformative effects of Venofye Beehive Skintight Syringe! Our customers love it! The more they continue to use it, the more they see astonishing results. Now they're enjoying the benefits of healthy-looking skin. 
It's time to switch to the product that works as promised. The Venofye Beehive Skintight Syringe is the skin care product you've been searching for. 
Be a part of the Venofye family! We can't wait to join you on your skin care journey. We look forward to serving you with more tested and proven products to cater to your different skin concerns!