We're always on the lookout for the elixir of youth, and we might have found the answer – bee venom skincare.
This ingredient has made waves in the skincare community because of its purported benefits in reducing inflammation and wrinkles. Bee venom skincare, or apitoxin skincare, has been touted for many years as a natural treatment to combat signs of aging and acne.
Even A-list celebrities have hopped on the bee venom skincare bandwagon, too, with stars like Victoria Beckham and Gwenyth Paltrow heralding apitherapy as a way to have a smooth and taut complexion.
Here at Venofye, we have a vast range of products with bee venom as an active ingredient, targeting different skin concerns.
From treating signs of skin aging, undereye care, and even enlarged pores, Venofye's paraben-free and cruelty-free bee venom skincare products are a potent yet gentle way to make the most of this superstar ingredient. 
Bee Venom and Aging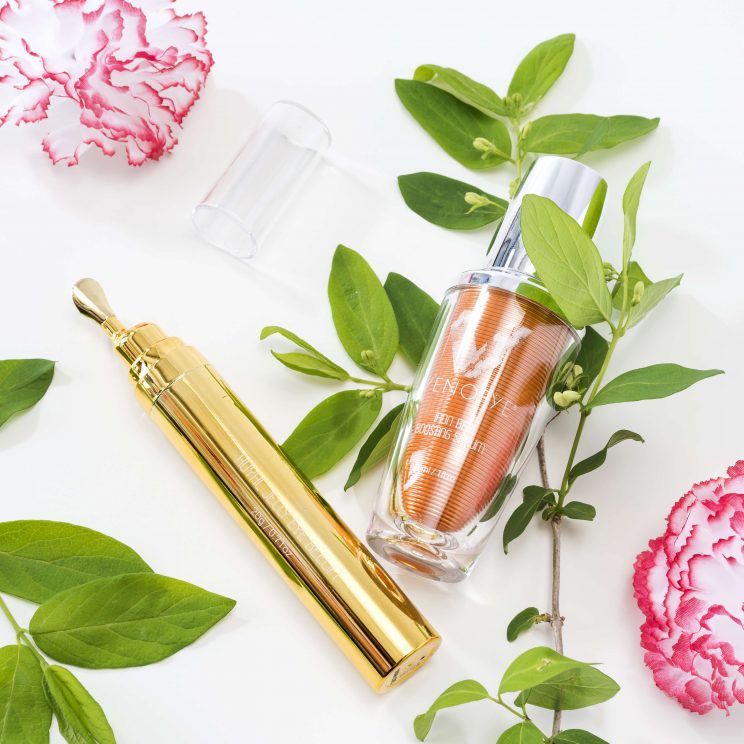 It's common for age spots, wrinkles, and even the dreaded crow's feet to start appearing on your skin, but have you ever wondered how they come about?
In addition to sun exposure, our skin loses collagen and elasticity as we grow older. This is why it's so important to invest in a good skincare routine that targets signs of aging.
Based on comprehensive clinical trials and research, purified bee venom could aid in collagen production and stop sun damage.
Compared to a placebo, applying a face serum containing bee venom twice daily significantly reduced wrinkle depth and overall wrinkle count in a 12-week study of 22 women. This is why you'll find bee venom in all Venofye serums. 
So, how does it work? Well, it's pretty simple.
Bee venom skincare tricks the skin into believing it's been stung. In theory, this boosts blood flow to the area, bringing new oxygen and nutrients, and stimulates collagen and elastin formation.
Bee venom skincare activates inflammation, which then triggers a wound healing response where collagen synthesis takes place.
You could say it's a form of "bee-tox."
Wrinkles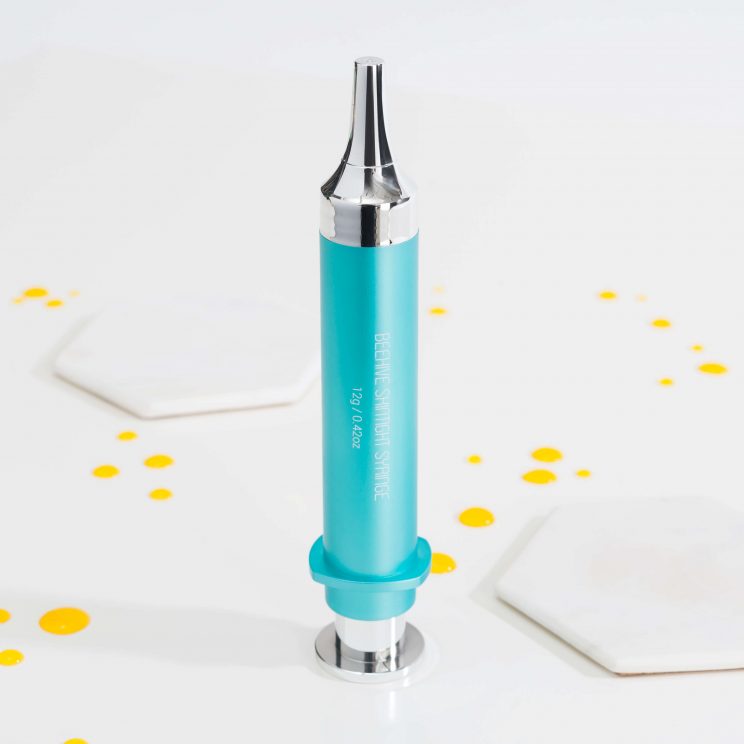 Tackle the first sign of wrinkles with the Beehive Skintight Syringe. Its potent formula contains apitoxin and ingredients that can alleviate the appearance of fine lines and wrinkles, including Vitamins A and E, Cucumber Extract, and Hyaluronic Acid.
Its innovative packaging allows you to apply the product directly to the delicate skin around your undereye area.
Reviewers raved about how their under eyes felt rejuvenated and lifted almost instantly after using this bee venom skincare product. 
Loss of Firmness
Sagging skin is also another sign of aging, and if left untreated, may require a more invasive form of treatment like Botox.
Elastin and collagen, which are two crucial dermal proteins, decrease as skin ages.
The name "elastin" aptly describes the skin's elasticity. It's what makes skin return to its original shape after being stretched.
Fibroblasts synthesize collagen, which comprises a dense cluster of fibrous fibers that keeps skin firm and toned.
Rejuvenate your skin with Venofye's Apitoxin Collagen Collection and treat yourself to anti-aging essentials from the comfort of your own home.
Manufactured with potent botanical extracts, this three-piece bee venom skincare collection has powerful anti-aging benefits that will leave your skin feeling smoother, firmer, and plumper.
Bee Venom And Acne
Who would have thought that liquid poison from a bee's stinger has so many anti-inflammatory benefits?
According to Dr. Howard Sobel, a dermatologist in New York City, bee venom skincare reduces inflammation and puffiness. It can also treat both common and cystic acne.
Other studies have found that bee venom has powerful antibacterial and anti-inflammatory properties against Propionibacterium acnes, the acne-causing bacteria. It is even suggested that bee venom could be used as an antibiotic treatment for acne.
In a six-week study, participants who had mild to moderate acne used a serum that contained purified bee venom for two months and saw an improvement in acne instead of the placebo.
Bee venom skincare could give your skin the overhaul it needs if you're looking to get your acne under control.
Breakouts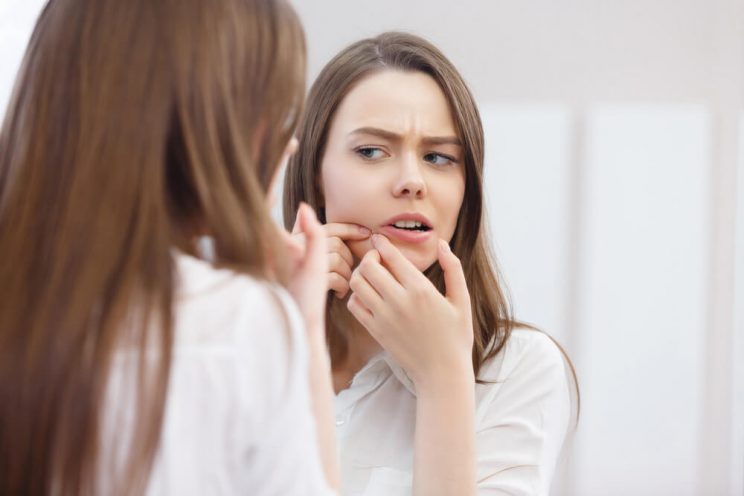 A good skincare routine is one of the building blocks of having smooth skin. This is why it's essential to use gentle but effective products.
Moisturising is also vital for combating acne. This is because dehydration could cause your skin to overproduce oil and sebum to compensate for the lack of moisture.
Venofye's Blossom Bee Day Moisturizer hydrates skin and gives it a dewy look. Shea butter locks in moisture for a smoother, firmer appearance while reducing the look of fine lines and wrinkles.
This bee venom skincare product makes for a great moisturizer that's packed with hydration, especially if you're using other harsh ingredients to combat acne.
Enlarged Pores
Enlarged pores may be the bane of your skin's existence, but they're pretty common.
Simply put, everyone has pores. They're either more or less noticeable depending on your skin type.
People with oily skin may notice that their pores are more prominent than those with a dry skin type. You can't change your pore size, but enlarged pores can be minimized with regular exfoliation.
Exfoliation brightens skin and removes dead skin cells and leaving you with a smoother skin texture.
You'll prevent your pores from stretching if you remove dead skin cells frequently.
There are two types of exfoliators:
Physical exfoliators – Physical exfoliators are usually labeled as facial scrubs and are pretty gritty to the touch. They help slough off any dead skin and dirt that stick around on your skin.
Chemical exfoliators – AHAs and BHAs are both classified as chemical exfoliants. Alpha Hydroxy Acids come from natural ingredients, while Salicylic Acid is generally referred to as a Beta Hydroxy Acid.
However, be careful not to over-exfoliate your skin. This could strip the skin's protective barrier, causing your skin to suffer from dehydration and inflammation.
Venofye's Blossom Bee Facial Peeling is a physical exfoliator that scrubs off dead skin without stripping it of its natural oils.
This gentle peel, which contains bee venom, nutshell powder, and glycerine, minimizes the appearance of facial lines and wrinkles and gives your skin a rejuvenated feel immediately after one use.
Dry Skin
Did you know that dry skin could exacerbate signs of aging?
Dry skin is genetically thinner than oily skin. This is why fine lines and wrinkles tend to look more prominent.
It's important to nourish your parched dermis with some much-needed hydration so you can age gracefully.
The Venofye Iron Bee Boosting Serum is packed with antioxidants. It also features Hyaluronic Acid, a superpower ingredient in many skincare products.
Essentially, Hyaluronic Acid is a type of sugar produced in our skin naturally and holds water, keeping your skin plump and hydrated.
It's a powerful humectant commonly found in skin care products like creams and serums because it boosts your skin's moisture content.
Enriched with bee venom, collagen, and Vitamin C, this advanced bee venom skincare serum can help transform your skin, so it appears smoother, softer, and more youthful while combating dry skin.
Shaving and Aftercare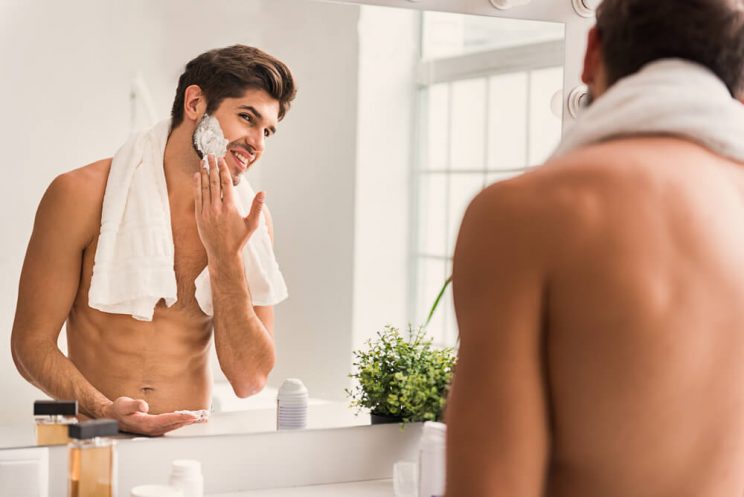 Shaving can dry your skin out and cause irritation. This is why you should make it a priority to have a good aftercare routine.
You might find that your skin has tiny microscopic cuts when you shave. This makes it more susceptible to bacterial infections.
A good bee venom skincare aftershave product will help heal and promote skin tissue regrowth. That's where Venofye's DroneBee Men's Aftershave Balm comes in.
This aftershave balm can help calm and soothe your skin after shaving. It is fortified with the finest ingredients that will leave your skin feeling refreshed and renewed.
If you're looking for a complete bee venom skincare shaving kit, you should check the DroneBee Collection, which offers an entire lineup of high-quality shaving products for a refined appearance.
This set's centerpiece is a vintage-style safety razor with a patented design that assists with fast and close shaves.
Perfect for a seamless post-shave routine, Venofye's venom-infused anti-aging Drone-Bee Pre-Shaving Gel combines with the relaxing Drone-Bee Men's Balm to help relieve any discomfort caused by shaving.
Sun Damage
You may be aware of the harmful effects the sun's rays can have on your skin.
When it comes to short-term issues, you may have to contend with an agonizing sunburn. However, you can also experience long-term skin problems. Too much exposure to the sun prematurely ages the skin, called photoaging.
Because of the harm that results from photodamage (irreversible DNA damage that occurs in the deepest layers of the skin), this damage may not become apparent for years.
Too much exposure to the sun could also dry out your skin, in addition to sun damage that occurs when the skin is exposed to ultraviolet (UV) light.
Without sunscreen, this could lead to DNA damage at the cellular level.
UVA light damages skin in all layers—from the uppermost layer (the epidermis) to the deepest layer (the dermis). On the other hand, UVB light harms the DNA in the epidermis. This leads to skin aging and the formation of precancerous cells (actinic keratoses).
Some signs of photodamage include wrinkling, pigmentation, decreased skin elasticity, rough and uneven skin texture, broken capillaries, and even skin redness.
That's why it's always a good idea to protect your skin from the sun. Using a broad-spectrum sunscreen will shield your skin from both ultraviolet rays. Be sure to look out for products containing a sun protection formula (SPF) of 30 and above.
How to Treat UV Damage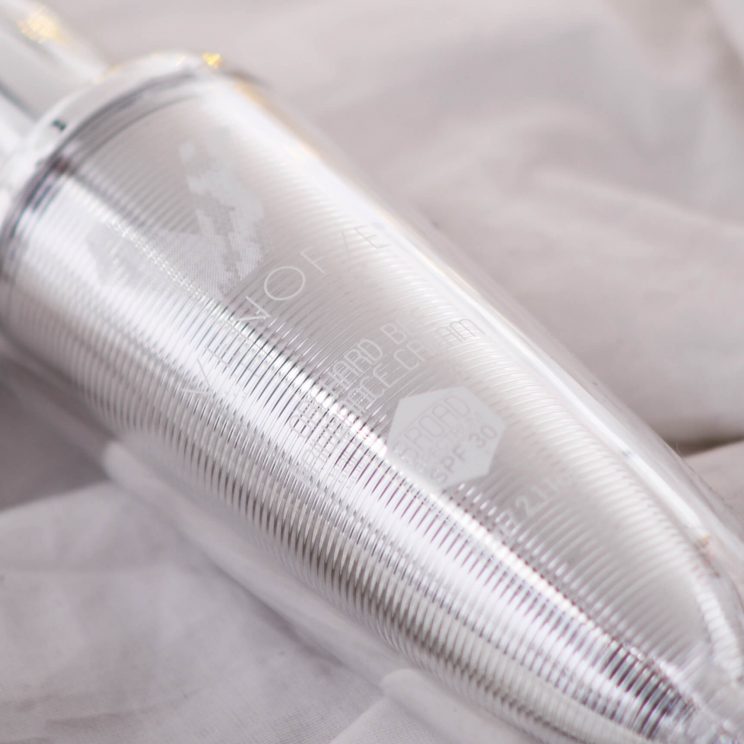 Venofye's Orchard Bee Brilliance Cream SPF 30 is lightweight but loaded with an advanced brightening complex. Improve and illuminate your skin while the SPF 30 protects your skin from the sun's UV rays.
Another way of reversing UV damage is through LED light therapy.
To enhance skin clarity and combat signs of aging like fine lines, sun spots, and uneven skin tone, an LED light therapy session helps by penetrating deeply into the skin.
There are three primary wavelengths of light that you should be aware of: red (which helps improve collagen levels), amber (which calms inflamed skin), and infrared (which has the capability of going deep into the dermis, as well as boosts the potency of other LED rays).
The Jelessi Torche V2+ Amber Light effectively combats skin concerns like brown spots and oil, letting you enjoy the spa experience in your own home.
The amber LED rays can also aid in tackling redness and inflammation on your skin, supporting its natural healing process.
Tired Eyes
The undereye area is very delicate and requires extra finesse when treating any skin concerns there.
According to a board-certified dermatologist at Chicago Cosmetic Surgery and Dermatology in Illinois, Lauren Fine, the skin under your eyes is fragile. It will be the first to show signs of aging.
That's because the under-eye area has fewer sebaceous glands. This makes them more prone to wrinkles than other parts of the body.
Hydration is vital for the undereye area. So, pick an eye cream that can penetrate your skin to deliver the moisture it needs.
The Royal Jelly Bee Eye Firming cream invigorates your skin to diminish the appearance of puffiness and fine lines.
It contains caffeine, shea butter, vitamin E (tocopherol acetate), and green tea so you can wake up looking fresh and feeling well-rested.
Another common undereye concern is dark circles, usually caused by a lack of sleep and genetics.
To combat this, be on the lookout for eye creams that contain caffeine and Vitamin C to help lighten and brighten the area.
Venofye's Royal Jelly Bee Luminescent Eye Cream contains a rich formulation of bee venom, palmitoyl oligopeptide, and vitamin C (ascorbic acid) that is very silky to the touch, perfect to show your delicate under eyes some love.
Summary
As you can see, it's not all just hype when it comes to bee venom skincare. This ingredient has the power to truly transform your skin, so make the most of it by treating yourself to a few venom-laced Venofye products today!