For some people, a daily skin care routine consists of just two or three products, while others cram as many as 10-15 steps into their morning and nightly regimens. 
In our opinion, the perfect daily skin care routine sits somewhere in between those two extremes. Read on as Venofye shares the six products that everybody should be using on their skin each day.
1. A Cleanser
A cleanser may seem like a pretty basic product, but trust us when we say that it's one of the most important steps in a daily skin care routine. In fact, there isn't much point in following a skin care routine unless you first cleanse your face.
Why is cleansing so vital?
Because over the course of the day, dirt, excess oil, pollutants, and other impurities build up on the surface of your skin. They form a layer of grime that blocks skincare products from accessing your skin cells. Apply your products over the top of this layer and they'll simply mix in with all of the unwanted particles on your skin, resulting in congestion, dullness, and clogged pores. 
So, if you want your daily skin care routine to be as successful as possible, a cleanser is a must, especially in the evenings.
The Blossom Bee Clarifying Cream Cleanser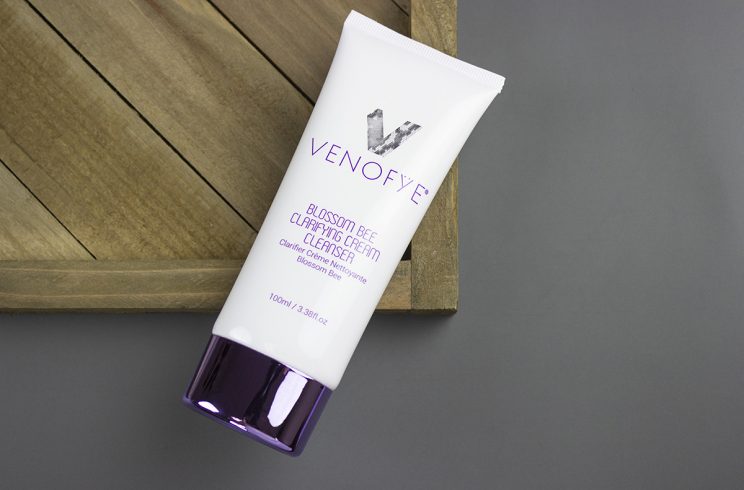 Some cleansers solely cleanse the skin, but the Venofye Blossom Bee Clarifying Cream Cleanser does so much more. This formula is infused with a number of botanical extracts, including chamomile, lavender, aloe vera, and calendula. 
It also contains a few humectants. These are ingredients with water-binding properties that hydrate and plump up the appearance. Add to this the moisturizing properties of argan oil and moringa seed oil and you'll have yourself a formula that softens and soothes your complexion, in addition to thoroughly cleansing it.
2. A Toner
Many people view toning as non-essential. In some ways, this is true. You could easily skip this step of your daily skin care routine and move on to the next, without causing any harm to your skin.
However, applying a toner literally takes just a few seconds, and with the immense benefits that a good toner can provide, this is a step worth following.
When shopping for a toner, look for one that contains hydrating ingredients. This is usually the main purpose of a toner – it replenishes the skin with any moisture that may have been lost during the cleansing process. Of course, at the same time, it'll also remove any residue left behind by your cleanser, making your cleanse so much more effective.
The Blossom Bee Facial Toner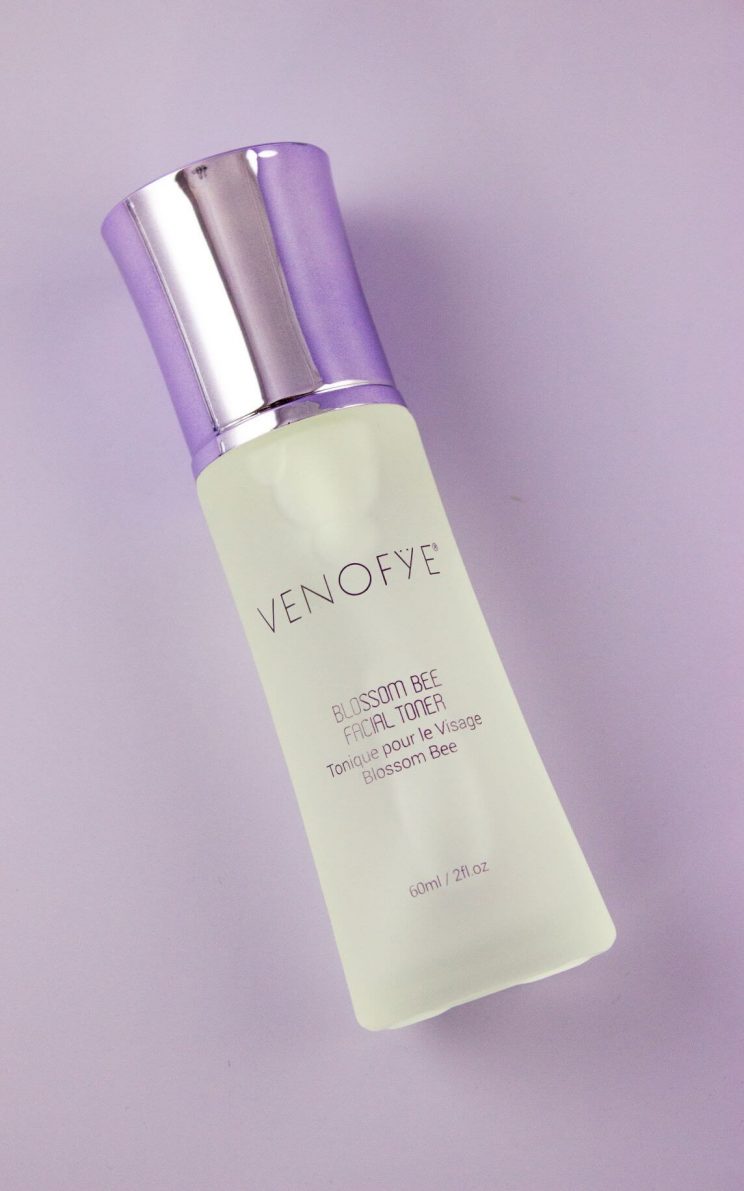 A good toner should consist of a relatively simple formula. It shouldn't overload the skin with a long list of unnecessary ingredients. Instead, it should contain just a few super-hydrating compounds to help balance the complexion, which is what you'll find with our Blossom Bee Facial Toner.
This toner comes from the same collection as the cleanser that we featured above, making the two products an ideal pairing. The formula is brimming with aloe vera juice and cucumber fruit extract, both of which are superstars at hydrating and soothing the complexion. 
Just like all Venofye products, our toner also contains bee venom. Not only does this ingredient perk up the appearance to give it a radiant glow, but it will also help to reduce the visibility of fine lines and wrinkles.
3. A Vitamin C Serum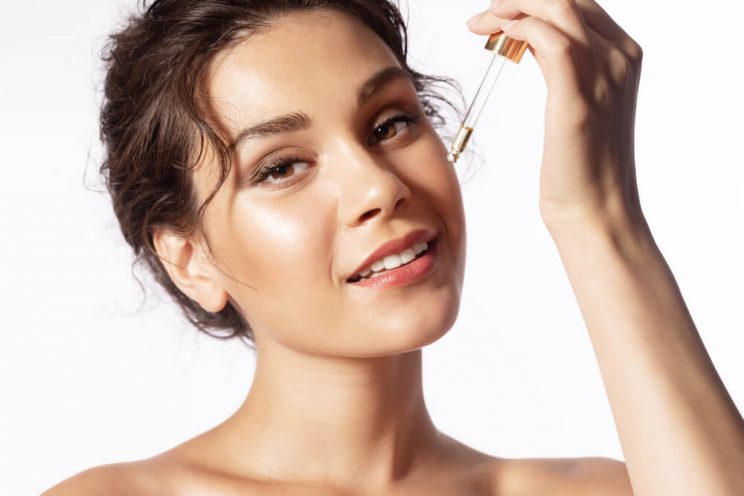 Everyone needs a vitamin C serum in their daily skin care routine. Vitamin C is such a multi-tasking ingredient that it can help in some way with pretty much every visible skin concern.
Dealing with dark spots or other forms of hyperpigmentation? Vitamin C will help to fade their appearance while brightening your complexion. Fine lines and wrinkles? Vitamin C will tighten the look of your skin to erase the visibility of those creases. Dryness? Oiliness? Vitamin C will leave your skin feeling perfectly rebalanced.
It's worth incorporating vitamin C into multiple stages of your daily skin care routine. However, if you were to only use one vitamin C product, then make that a serum. Thanks to how lightweight they are, serums are able to access the deeper layers of your skin, rather than simply sitting on the surface, making this format the best way to experience the many benefits that vitamin C can bring.
The Blossom Bee Vitamin C Serum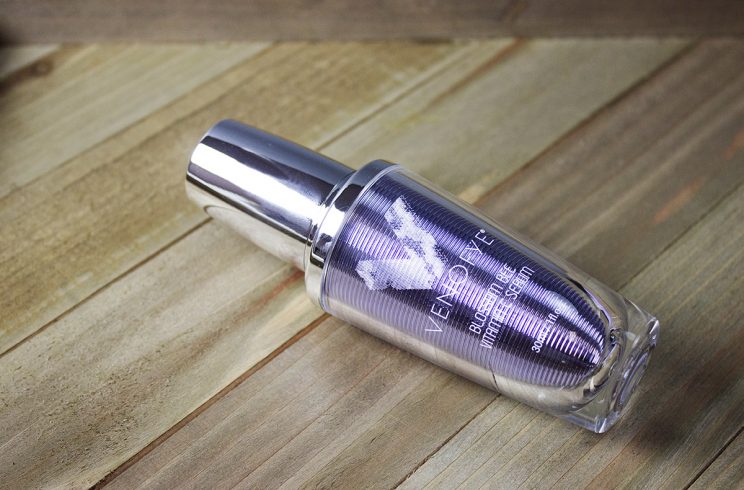 So, why should you go with Venofye's Blossom Bee Vitamin C Serum instead of the many other formulas out there?
It's simple – our serum contains two forms of vitamin C, meaning double the benefits. One of the forms that we've used is tetrahexyldecyl ascorbate. It's a highly stable derivative of the vitamin, yet is one that offers the same level of benefits as ascorbic acid (the purest form of vitamin C). 
What makes the Venofye vitamin C serum even better is the fact that it combines vitamin C with vitamins A and E. This creates a multivitamin blend that's able to boost the complexion even further.
4. A Serum to Tackle Specific Visible Skin Concerns
We'll be honest – a second serum isn't absolutely essential in a daily skin care routine, especially if you've already applied a multi-tasking vitamin C serum. However, if you have any specific visible skin concerns that you've been struggling with, then a second serum can definitely be helpful.
Some of the most common skin concerns that we regularly hear about are wrinkles, dull skin, and dark spots. To treat the appearance of each of these issues, different ingredient combinations are required.
So, when picking your second serum, you'll need to first identify the skin concerns that you want to target. Then, look for a formula that has been designed to do exactly what you need it to.
The Royal Jelly Bee Luminescent Eye Serum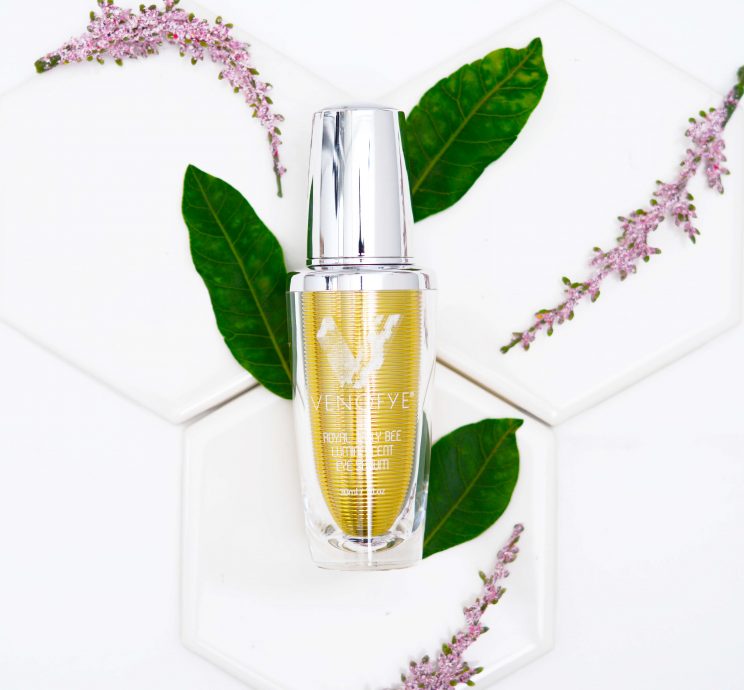 If your main skin concerns surround your eye area, then a high-quality eye serum, like the Venofye Royal Jelly Bee Luminescent Eye Serum, is what you need.
This serum has been designed to smooth, brighten, and tighten the look of the skin around the eyes. Not only will it help to erase the appearance of crow's feet, but it will also diminish the visibility of puffiness and dark circles. Brimming with vitamins, peptides, and antioxidants, this formula will transform the look of your eye area.
The ViperLift Bio Serum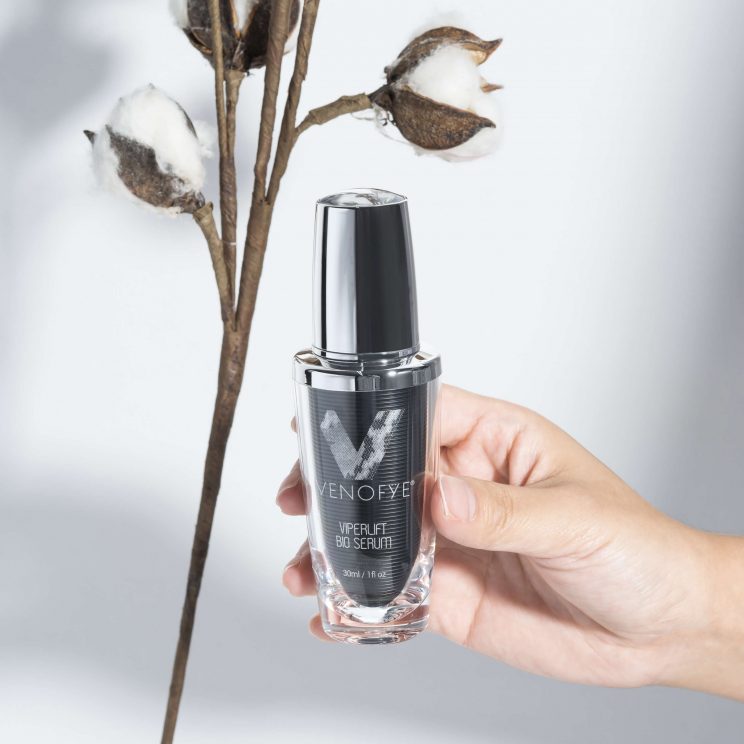 While the eye serum featured above will help with the appearance of fine lines and wrinkles in the eye area, what should you use if you've noticed visible creases on other parts of your face? That's where the Venofye ViperLift Bio Serum comes in. 
This serum boasts a unique, gel-like consistency. It contains vitamins, sodium hyaluronate, and DMAE, which, together, will smooth away the look of your wrinkles while firming and plumping up your complexion. 
5. A Moisturizer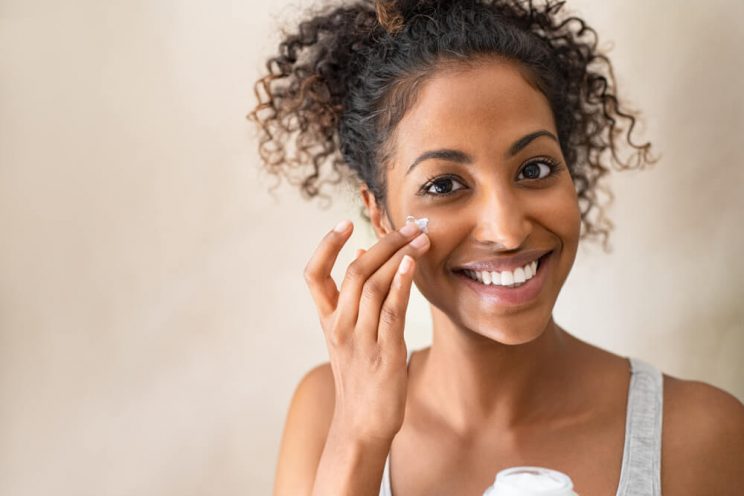 Serums may be optional in a daily skin care routine, but a moisturizer is most definitely an essential. Not only will a good moisturizer boost the moisture content of your skin cells, but it will also lock in all of the other ingredients that you've already applied, preventing them from evaporating away.
While some people prefer to have just one go-to moisturizer that they can use both day and night, Venofye recommends opting for two separate formulas; one for the day and another one for the night. This is because of how your skin's needs differ between day and night. If you want your skin to look its very best, then two separate moisturizers will allow you to cater to its evolving requirements.
The Blossom Bee Day Moisturizer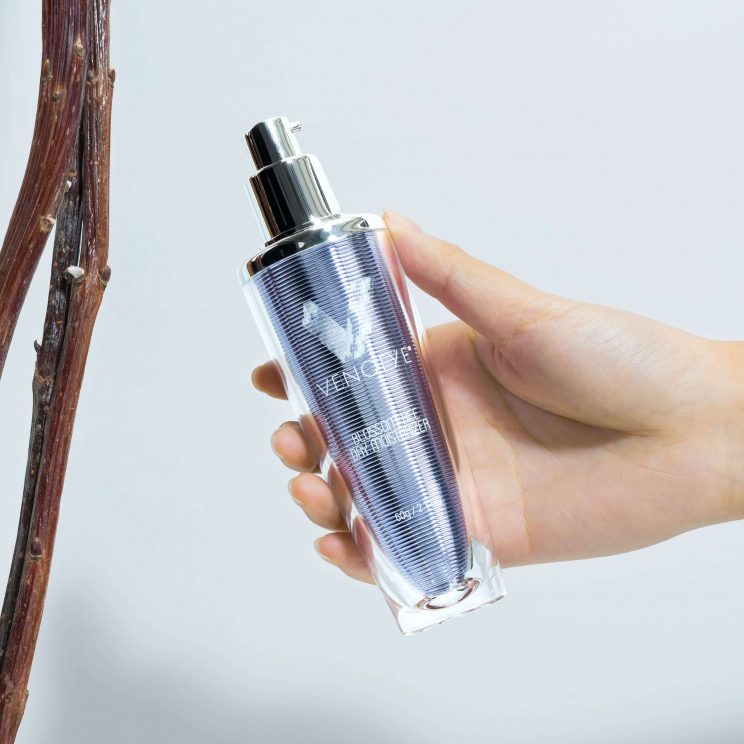 Lightweight yet deeply hydrating, the Blossom Bee Day Moisturizer from Venofye is all about leaving your skin feeling shielded against the environmental aggressors that it encounters each day.
Although it has a shea butter base, this cream doesn't feel thick or greasy. Instead, the shea butter soothes the complexion, while plumping up the look of dull and sallow skin. It's joined by several other hydrating ingredients, all of which come together to give the skin a radiant glow that lasts throughout the day.
The Blossom Bee Night Cream
Once evening rolls around, your skin cells need ingredients that leave them feeling strengthened and supported as they work to repair any damage that has been dealt over the course of the day. And our Blossom Bee Night Cream will give your skin exactly that. 
Richer than our day cream, this night cream boasts an array of antioxidants. Apply this formula before you go to bed and you'll wake up to skin that feels ultra-soft, smooth, and supple.
6. SPF
Now for the final step in your daily skin care routine; SPF. It goes without saying that if you're following this routine at night, then you can go ahead and skip the sunscreen. However, during the day, SPF is vital, no matter the time of year.
Many only remember to apply sunscreen during the summer months when the sun is at its strongest. However, UV rays are present year-round. They can even damage your skin when it's cloudy outside, and they can also penetrate through glass, making it vital to keep your skin protected.
Look for a formula that offers broad-spectrum SPF 30, as this will block both UVA and UVB rays. Apply it to your skin after using your day cream, but keep it with you throughout the day for top-ups.
Don't Forget About Your Body!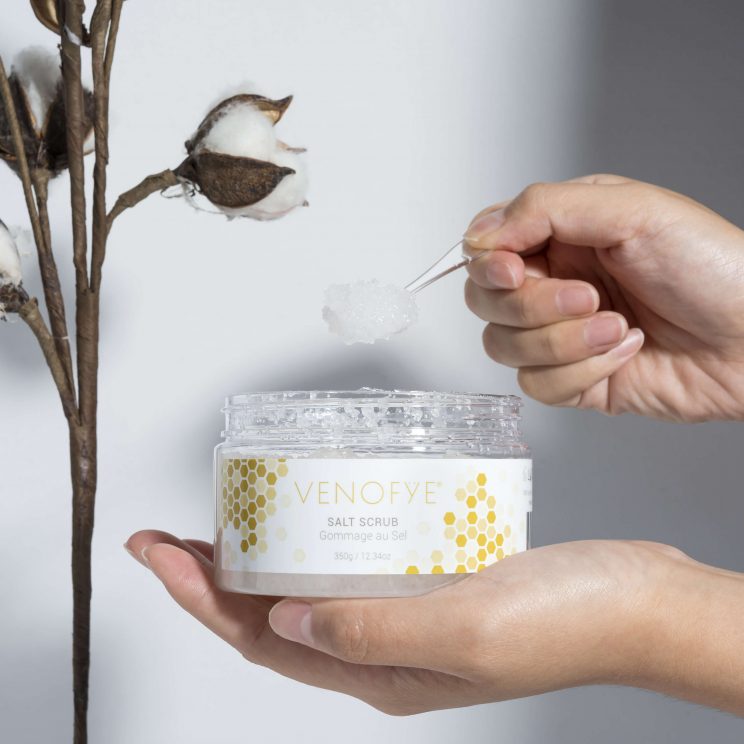 We've discussed the six facial skincare products that everyone needs in their daily skin care routine, but let's not forget that the skin on the body deserves some love too!
Fortunately, since the skin on the body is much thicker and tougher than the skin on the face, your body care routine doesn't need to be quite as complex.
Instead, start off in the shower by giving your body a wash with a gentle soap. Then, move on to the Venofye Salt Scrub to exfoliate away rough and dry skin cells. Salt is a fantastic ingredient for exfoliation because not only do those granules effectively slough away dead cells, but the mineral content of salt helps to give the skin a beautiful glow.
Once you're done in the shower, step out, give your body a pat-down with a soft towel, and then slather on the Venofye Body Butter. This decadent formula will leave the skin on your body feeling luxuriously smooth. It's the perfect follow-up to a body scrub.
Summary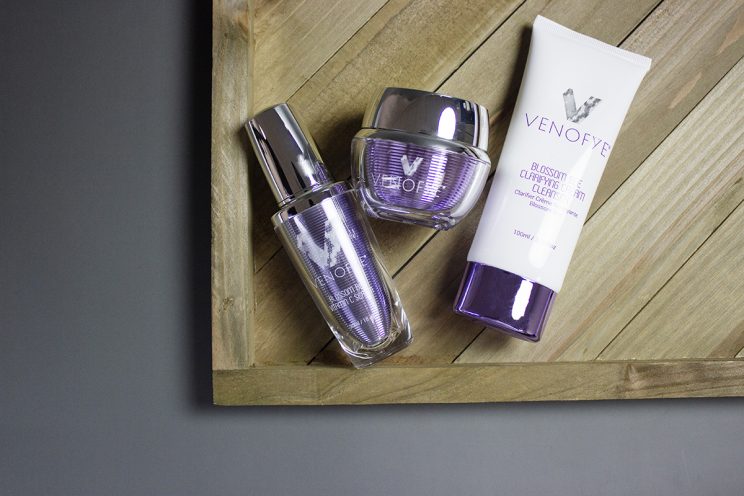 Putting together a daily skin care routine doesn't need to be difficult, especially when Venofye is here to help. Treat yourself to the six products that we've featured above, commit to using them on a daily basis, and your skin will soon start to glow like never before.
Click here to elevate your daily skin care routine with more bestselling products from Venofye.