Ever wish that you could wake up with glowing skin?
Venofye is here to make that wish come true. Follow these steps before you go to bed and your skin will be more radiant than ever come morning.
Give Your Skin a Deep Double Cleanse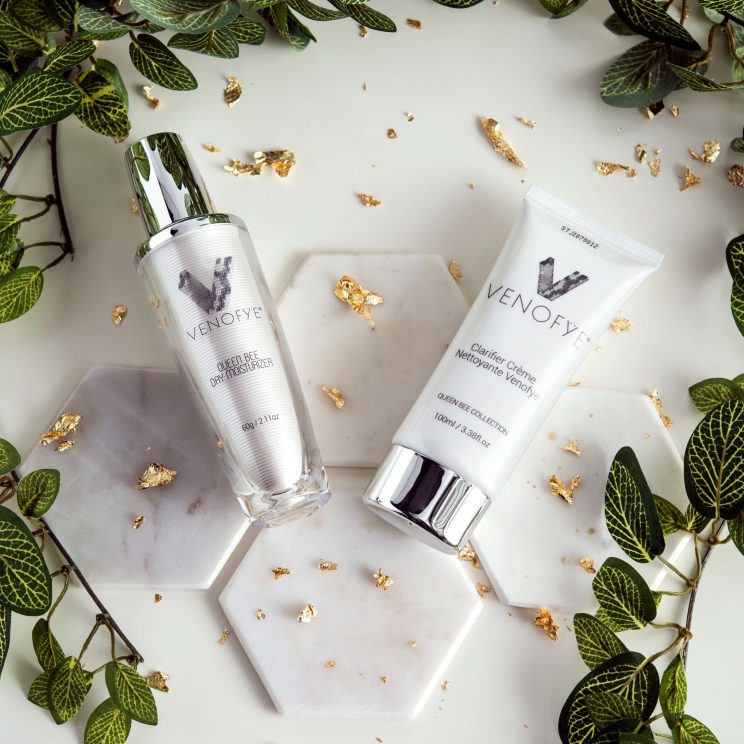 The very first step to any skincare routine is always cleansing. However, since you want to ensure a beautiful glow by morning, you can take this step a little further by opting for a double cleanse.
Double cleansing is exactly what it sounds like – washing your face with two cleansers instead of just one. Usually, an oil-based cleanser is used first, followed by a water-based cleanser. However, you could also just use the same cleanser twice – this isn't quite as effective, but is still better than a single cleanse.
What's the point of double cleansing?
It gives you a much more thorough cleanse. The oil-based cleanser targets makeup and sebum, while the water-based cleanser then clears away dirt and other impurities.
If you need to add another cleanser to your skincare regime in order to double cleanse, look into Venofye's Queen Bee Clarifying Cream Cleanser. It showcases rejuvenating venom skincare, bringing together powerful cleansing ingredients with bee venom to leave your skin squeaky clean, without stripping away its natural oils.
Exfoliate to Clear Your Pores
When dead skin cells build up on the surface of the skin, they give the skin a rough and dull look. If you have oily skin, this can be disastrous. All of those dead cells will soon clog your pores, causing a breakout.
The best way to prevent this is to exfoliate. Ideally, you want a gentle yet effective exfoliant. One that will remove dirt, sebum, and dead skin, without causing any irritation.
This is where the Blossom Bee Facial Peeling comes in. One of Venofye's favorite rejuvenating venom skincare products, this exfoliating gel has been formulated with humectants to hydrate and exfoliate at the same time.
Keep in mind that exfoliation shouldn't be done every night. Our facial peeling is designed for weekly use. While it may offer fantastic results, don't be tempted to overdo it. Over-exfoliation could leave your skin suffering in a way that only time will be able to cure.
Apply a Toner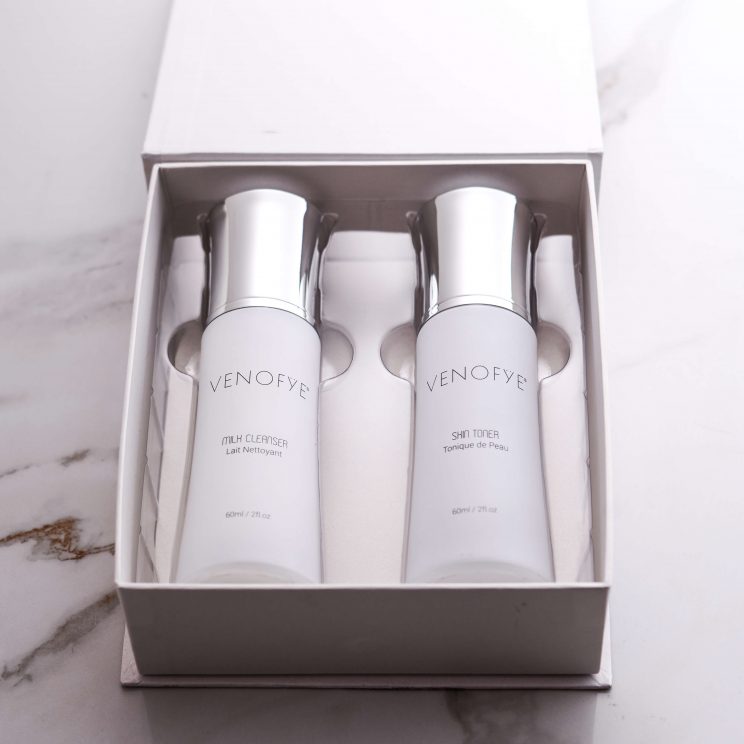 A toner should always be your next step after cleansing. The exception would be if you're also exfoliating – in this case, a toner should follow on from that.
Why do you need to use toner?
Because not only will a toner clear away any residue that your cleansers have left behind, but it'll also help to rebalance your skin's pH level. This is crucial. No matter how good a cleanser is, chances are that it'll interfere with skin pH. This is simply because cleansing agents tend to be alkaline, whereas the skin is more acidic.
When your skin's pH balance is out of whack, a multitude of skin issues can arise. Dryness, redness, acne, sensitivities – all of this can be prevented by using a toner after cleansing.
If you'd like to add to your collection of rejuvenating venom skincare, look into Venofye's Skin Toner, which can be purchased as part of the Blossom Bee Cleansing System. It brings together bee venom, niacinamide, and several pH-balancing compounds to give your skin a fresh and vibrant finish.
Dab on a Rejuvenating Venom Skincare Serum
Now onto serums. Some use just one while others use several. Whichever category you fall into, the Viperlift Bio Serum is one of our top picks.
Why? Because this silky, gel-like formula will not only instantly plump up your skin cells to give your skin a beautiful, hydrated glow, but it has long-term effects too. Use this serum regularly and you'll find that fine lines and wrinkles become less visible over time, with your skin taking on a firmer and smoother look.
Venofye also recommends using a different serum around your eyes. While most facial serums can be applied to the eye area, the skin is here is much thinner and more fragile than the skin on the rest of your face. This means that it needs some extra TLC, which is where the Royal Jelly Bee Luminescent Eye Serum comes in.
This is another silky serum, this time formulated with peptides and vitamin C. Of course, you'll also find bee venom in this blend, just like with all other Venofye products.
Treat Your Skin to a Face Mask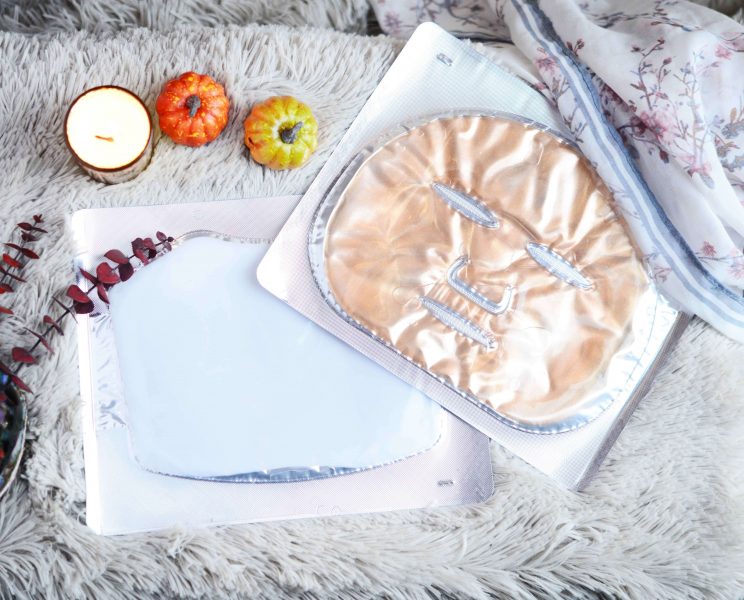 Face masks are a fantastic weekly treat for your skin. They offer a higher concentration of active ingredients compared to other product types, which is why they don't need to be used daily.
Here at Venofye, we have several game-changing face masks for you to choose from. Trust us when we say that each one will have you waking up with a glow!
So, how do you pick between them?
It all comes down to the specific skin concerns that you're dealing with, as well as your personal preference when it comes to masking types.
Choosing a Venofye Face Mask
Take the Ageless Energizing Mask, for example. This is a sheet mask set, with a mask designed for the face and another for the eyes. Sheet masks are great for how they physically push ingredients into the skin, providing a physical barrier to prevent those ingredients from evaporating. Even better, our Ageless Energizing Mask comes in a set of 14 – use it monthly and it will last you for an entire year!
If clay masks are more your style, try the Apitoxin Collagen Mask. Clay is a useful ingredient when dealing with clogged pores and oily skin. It absorbs excess sebum and detoxifies the skin, leaving your complexion clearer and brighter than ever. This rejuvenating venom skincare mask has also been designed to target fine lines and wrinkles.
Now for something even more special…
Venofye's Iron Bee Magnetic Mask. Never used a magnetic mask before? If not, you're in for a treat. It started off as a trend (they make for an attention-grabbing Instagram post!). However, once Venofye got involved, we put together a magnetic face mask formula that's more than capable of withstanding the test of time.
Our magnetic mask is packed with vitamins, minerals, and plant extracts. All of these ingredients are great for rejuvenation.
Wondering how a magnetic mask actually works?
It's simpler than it looks. Simply apply the mask to your face as normal. Then, sit back and relax for 10-15 minutes. After this, hover your magnet (which we provide with the mask) over your face. You'll see the mask lift up and attach itself to the magnet. This process allows the mask to leave behind a silky serum, which you can then massage into your skin for added benefits.
Plump Up Your Skin with a Moisturizer
If your skin has been looking dull and lackluster, it's probably lacking moisture. This is a common problem, especially as the skin ages. Since it thins out with age, it's less capable of retaining moisture. It also doesn't help that the body produces less natural hyaluronic acid, which is a key component when it comes to keeping your skin lubricated.
Now, when it comes to Venofye moisturizers, you have a few to choose from. Just like when picking from our face masks, keep your skin type and concerns in mind.
That said, one rejuvenating venom skincare moisturizer that we would highly recommend is the Queen Bee Day Moisturizer. It's packed with humectants and botanical extracts that will give your skin an instant luminous finish.
Even better, this formula is packaged in a bottle with a pump dispenser. This prevents the potent ingredients within from coming into contact with air and light (as opposed to a jar). This then prolongs the lifespan of the ingredients, enabling them to retain their potency for longer.
Try a Facial Oil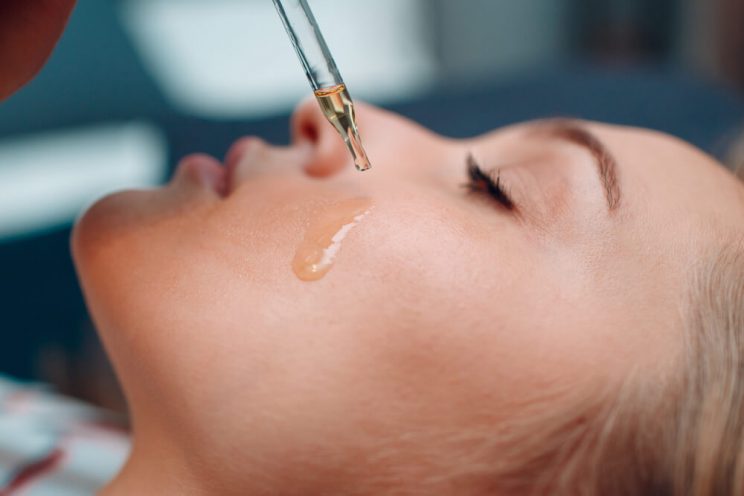 If your skincare routine already consists of a cleanser, toner, serum, and moisturizer, yet you're still not seeing that gorgeous glow in the morning, you may want to consider adding in a facial oil. These form a seal over the surface of the skin, trapping in all of the other products that you've already applied.
The key to getting this step right is in choosing the right oil for your skin type. Those with dry skin should go for something thick and greasy, such as sweet almond oil. On the other hand, those with oily skin need something non-comedogenic. Rosehip oil or jojoba oil are great choices. Hemp seed oil is another one that's becoming increasingly popular, largely due to the fact that it's safe to be used on all skin types.
Drink Up
No, we're not talking about alcohol – water is where it's at! It goes without saying that if your body is dehydrated, then your skin will be too. Drinking some water before going to bed can really help. After all, your skin uses up a large amount of moisture at night while it's healing and regenerating.
For even more of a boost, swap your glass of bedtime water for a cup of green tea. This is an ingredient that we often incorporate in our rejuvenating venom skincare formulas, so doubling up on it by drinking it too can make a huge difference.
Green tea is packed with powerful antioxidants. It's one of the best beverages that you could consume for your skin. However, here's a pro tip for those of you that like to douse your green tea with sugar – don't do it! If you would like to sweeten your tea, opt for raw honey instead. Yes, this still contains sugar, but it also offers a number of other skin-boosting benefits that you won't find in refined sugar.
Avoid Salty Foods
If you're guilty of snacking on salty foods before heading to bed, it's time to stop, especially if you want to wake up with a glow.
No matter how many rejuvenating venom skincare products you may use at night, they won't be quite as effective if you're also filling your body with salt – an ingredient known for its dehydrating effects. Not only will salty foods have you waking up with a dull complexion, but they can also lead to puffiness and redness around the face.
If you're feeling peckish at night, turn to fruit instead. A banana or a bowl of berries will not only satisfy your cravings, but it'll also fill your body with vitamins and antioxidants – exactly what your skin needs at night!
Get a Good Night's Sleep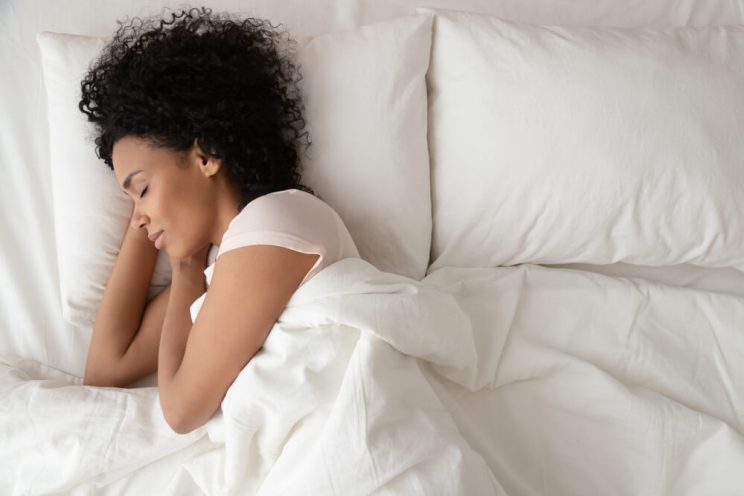 You're probably familiar with the phrase "beauty sleep", and this really holds true here. Without adequate sleep, your skin will suffer. After all, when your body is asleep is when your skin really kicks into action, healing the environmental damage that has been caused over the course of the day.
Experts recommend between seven to eight hours of sleep every night. However, don't forget that sleep quality matters just as much as quantity. This means that you shouldn't be spending hours in bed before falling asleep. You also shouldn't be frequently waking up in the middle of the night.
Setting consistent sleep and wake times can help with this, but you'll need to stick to the same times on both weeknights and weekends. Minimizing blue light exposure can also really help. So, remove any electronic devices from your bedroom, and swap your late-night social media scrolling for a good ol' fashioned book instead.
Summary
If you've been struggling to get your skin to glow, then the idea of waking up to a radiant face may seem too good to be true. However, this really is more attainable than you think. Follow the steps that we've shared above and you'll find your face looking bright and luminous in the morning. Even better, stick to these steps consistently, while investing in rejuvenating venom skincare, and results will only get better and better over time.
If you'd like to explore the many rejuvenating venom skincare formulas we offer, you can browse Venofye's online shop here.