Believe us when we say that not every product is worth buying! Especially if it claims to be reduce the appearance of wrinkles. How many different creams, serums, masks, and moisturizers promise to provide noticeable results of younger-looking skin but end up falling short? The answer is too many! 
Knowing whether something is worth buying takes being knowledgeable about where your skin and skin care routine is, as well as where you want them to be. This is where Venofye comes in.
With Venofye, you can be certain that your skin is truly in good hands. That means exceptional ingredients, high concentration products, and gentle formulas that are effective but still kind to the structure and integrity of the skin.
Let's take a closer look at exactly what it is that makes Venofye's Beehive Skintight Syringe worth the splurge. 
The Beehive Skintight Syringe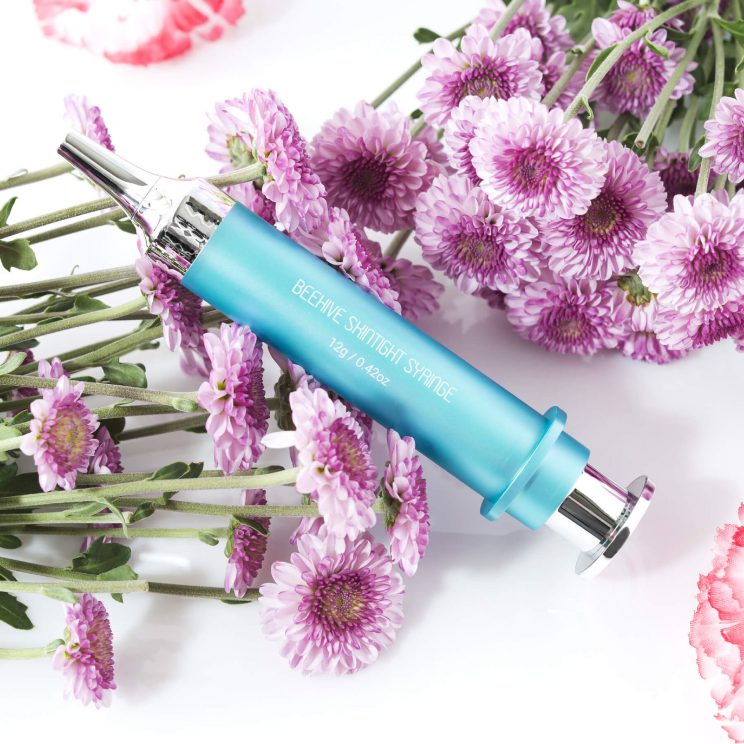 Here we have a best seller and a five-star rated product, the Venofye Beehive Skintight Syringe from our Beehive collection. We're going to get deeper into why this Venofye syringe product is TOTALLY worth buying, but first, let's talk facts.
This syringe is twelve grams of a powerful formula designed to deliver super-fast results no matter what the person's skin type. Its main goal is to tone down the visible signs of aging our skin may show, to reveal a younger-looking complexion!
We know, you're thinking, "ok, yeah, all these products say the same thing, what makes you so different?" We'll tell you…
Our incredibly effective formula! Tell us of another company that uses the power of bee venom in combination with peptides, botanicals, and antioxidants to result in a skincare experience like no other, but more importantly, an experience that actually works. This is how you determine whether a product is worth buying and the Venofye syringe is worth it.
Let's check out the ingredients that make this product stand on its own!
Bee Venom
The curiosity surrounding bee venom and its possible effectiveness for promoting younger-looking skin started around 2015. It was found that bee venom had the power to improve the look of wrinkles and lines on the skin. 
What does that mean for us? That means that the Venofye Beehive Skintight Syringe is backed by thorough research and trial and error.
Remember when we mentioned being knowledgeable about what we put on our skin? Venofye does the work for you by using ingredients backed by both science and nature.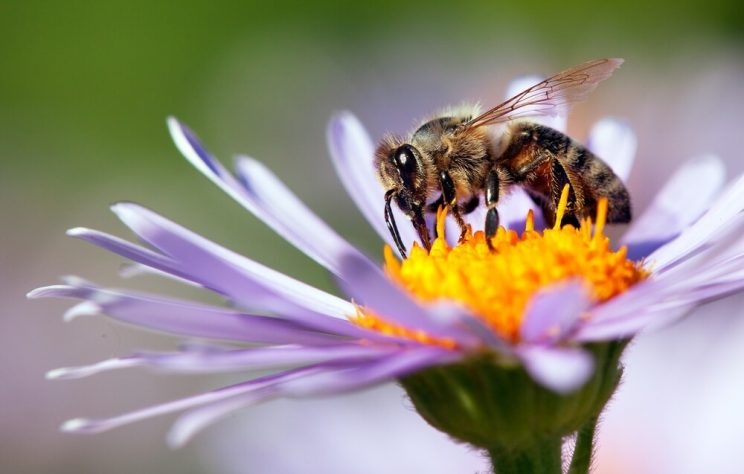 Vitamin A
One of the most beneficial ingredients for healthy skin is Vitamin A. The biggest benefit of Vitamin A is how it reduces the appearance of fine lines and wrinkles.
Vitamin A is also a superstar at brightening the look of the skin.
Vitamin E
We all know about good ol' Vitamin E, right? This ingredient has been used in the cosmetic industry for over fifty-one years and for good reason. You've probably seen Vitamin E oil or tocopheryl acetate on the back of your favorite moisturizer or hair conditioner. What can't this thing do! It aids in preventing the visible signs of aging, reducing the appearance of dark marks, and moisturizing the skin as well!
This syringe utilizes Vitamin E to provide that gentle yet effective factor to our product. Watch as your appearance is visibly tightened and the look of fine lines is diminished after applying this Venofye syringe to your skin!
Cucumber Extract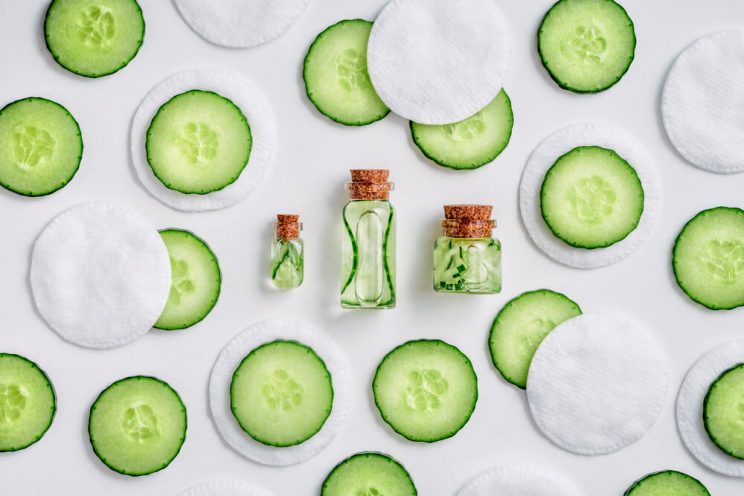 Before we go any further, let's first remind ourselves that cucumbers are NOT just for reducing the look of redness! In fact, the benefits of cucumber extract extend to virtually every skin concern. This is why it's a key ingredient in Venofye's Beehive Skintight Syringe. This product is especially good for individuals with mature skin.
Cucumber extract has the ability to both reduce the appearance of aging and hydrate the skin. This is excellent for getting the youthful glow that we all strive for. 
Hyaluronic Acid
Another well-known ingredient in a lot of skincare is hyaluronic acid, an incredible molecule with moisture-binding properties. Some consider this to be the holy grail of hydration for the skin. 
Dry skin is aging skin's worst nightmare! Dry skin increases the risk of developing wrinkles, fine lines, and a dull complexion. By keeping the skin moisturized, our skin looks visibly and literally smooth, plump, lifted, and energetic! Used in conjunction with a host of other amazing ingredients, Hyaluronic Acid makes our syringe a worthy buy indeed.
So now that we know what makes this Venofye syringe so darn great, let's look at the top three reasons why it is totally and completely worth it!
What Makes the Venofye Syringe Worth Buying?

Its Effective Formula
Like we just discussed, effective and skin-loving ingredients can totally make or break a product. How many times have you picked up a product, turned it around just to be met with a huge list of words you didn't recognize and couldn't pronounce? We already know the answer, a lot.
Don't worry! The Venofye syringe is created with ingredients that are pronounceable and good for your skin. Even better, they offer instant results. 
It is Completely Non-Invasive
By now, you probably know that our syringe is not an actual syringe but rather a super powerful formula in a syringe-like applicator. We do this to allow for the precise and accurate application of this product. With it being so concentrated, you don't need a lot and the end pointer allows you to get right on your areas of concern. 
It's Gentle on the Skin
There is a lot of skepticism behind a product being equally strong and equally gentle. That is, strong in its effects while being gentle on the skin. For some, especially those with sensitive skin, it can prevent them from wanting to try different products or even worse, make them seem not worth buying. Venofye is aware of this which is why it does what it needs to do to ensure both comfort and results.
So yeah, the Venofye Beehive Skintight Syringe is a product that you should definitely consider being worthy of buying. But now let's take a little look at some products that would work perfectly with this product from the Venofye Beehive collection.
Products That Pair Well with the Venofye Syringe

Beehive Hyrdacap
This encapsulated serum is sure to leave you in the wonder of its technology and its effectiveness. This product comes with seventy capsules filled with ingredients great for keeping the skin healthy-looking and feeling! 
Among other ingredients, this serum is formulated with Venofye's Bee Venom, Vitamin E, and Sodium Hyaluronate.
Don't forget: Moisturized and hydrated skin make for a youthful and vibrant complexion.
Beehive Hydralift Mask
Bring on the weekly mask for some super consistent skin-loving maintenance! This super-concentrated mask is made with fruit extracts and Vitamins A and E to pamper the skin while delivering some major results. Skin looks noticeably smoother, hydrated, and younger.
Once you've removed the Beehive Hydralift Mask, apply your favorite moisturizer and Venofye syringe to keep the results coming all night!
Beehive Silk Cream
Looking for something to use with your syringe that is lightweight but still effective? Look no further than our Beehive Silk Cream! This cream is formulated with Green Tea, Hyaluronic Acid, and our Bee Venom to brighten your complexion aiding in reducing the appearance of fine lines and wrinkles.
Once you've rinsed off our Hydralift Mask, apply the Venofye syringe and then finish off with our Beehive Silk Cream to lock all that moisture inside.
You may have heard that using products within the same line or series is the best thing to do. We're not going to say yes or no to that, but we're not going to do deny that our products work wonders when used in conjunction with other products from the series.
Since they are from the same collection, they'll tackle similar skin concerns and will more than likely boost the efficacy of either product. This means more noticeable and faster results when used with consistency.
This doesn't mean that you absolutely have to use every product from this line but we'd be doing you a disservice if we didn't tell you about the other products that Venofye offers!
So now that we have totally covered the Venofye Beehive Skintight Syringe and all of its amazing benefits for taking your appearance from drab to fab let's do a quick re-hash for why this product is truly a worthy buy!
It's super potent

The innovative syringe design allows for precise application

It's gentle on the skin and can be used by all skin types

It actually works!
And that's it! We know a lot of brands and companies may claim that their product can do this or do that but sometimes you just have to take the blinders off and see things for how they are. Want to start lessening the chance of buying an unworthy product?
How to Make Sure That You're Buying Worthy Skincare Products

Know Your Skin
Making it a point to be aware of your current skin's state, concerns, and maintenance will help you determine what type of products are worth it for you to purchase and which ones are not.
Read the Back
Let's face it, there are going to be some ingredients that you just won't recognize in your beauty products. This is ok! What's not ok is when you literally don't recognize any ingredient on the back. Look for ingredients that relate to your skin concern. Dry skin? Hyaluronic Acid. The appearance of hyperpigmentation? Vitamin E. Visible wrinkles? Vitamin A or Retinoids.
Don't Be a Quitter
We can't tell you how many times we hear about people trying a product, not seeing results "fast enough" and then saying bye-bye. Give the product some time to work for your skin!
That said, with the Venofye Syringe, you can expect instant results!
So Now What?
So now, you are equipped with the knowledge to make every purchase a worthy buy! Start it off by giving our Venofye Beehive Skintight Syringe a try to see just how powerful it is.
Your skin is worthy of quality products that are both effective and gentle. Grace your face with ingredients that can reveal a younger and healthier-looking complexion. We can't stop the aging process and we honestly wouldn't want to, but we can make the process a little smoother for you…literally! 
Ready to make better skincare decisions, and maybe even splurge a little? Do it with Venofye!