When it comes to skincare, it's so easy to get caught up in the latest fads and trendy, must-have ingredients. That's not necessarily a bad thing – it's always a good idea to try out new ingredients and products to cater to your skin's ever-changing needs.
However, no matter what, it's always important to have a solid daily maintenance routine that you can fall back on. A simple routine that consists of quality products that you can always turn to, whether you may be experiencing dryness from the winter weather or breakouts from the summer humidity.
How do you go about building a dependable daily maintenance routine? Follow Venofye's tips and you'll have one put together in no time.
First Things First: Figure Out Your Skin Type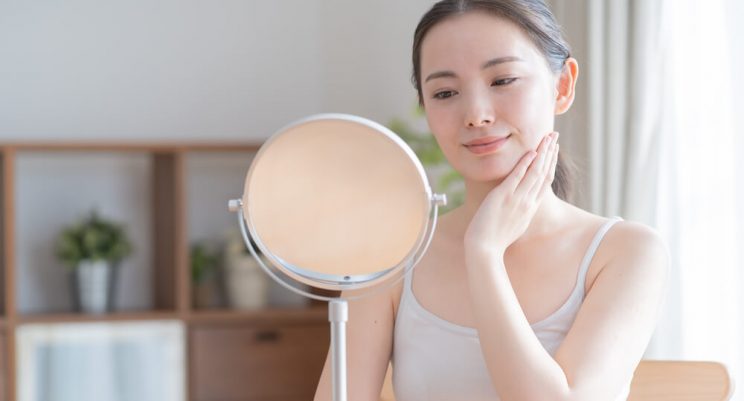 There are plenty of products out there that are suitable for all skin types. However, not all of them will be, which is why it's key to understand what your skin type is before you start to build a daily maintenance routine.
For example, those with oily skin will need a powerful cleanser that they can use up to twice a day, whereas those with dry skin should prioritize rich creams. If you have sensitive skin, then you'll need to keep your daily maintenance routine as minimal as possible, while those with mature skin may want to add in a few extras to tackle the appearance of skin aging.
Once you've determined which category your skin falls under, you can start to create the perfect daily maintenance routine.
Find the Perfect Cleanser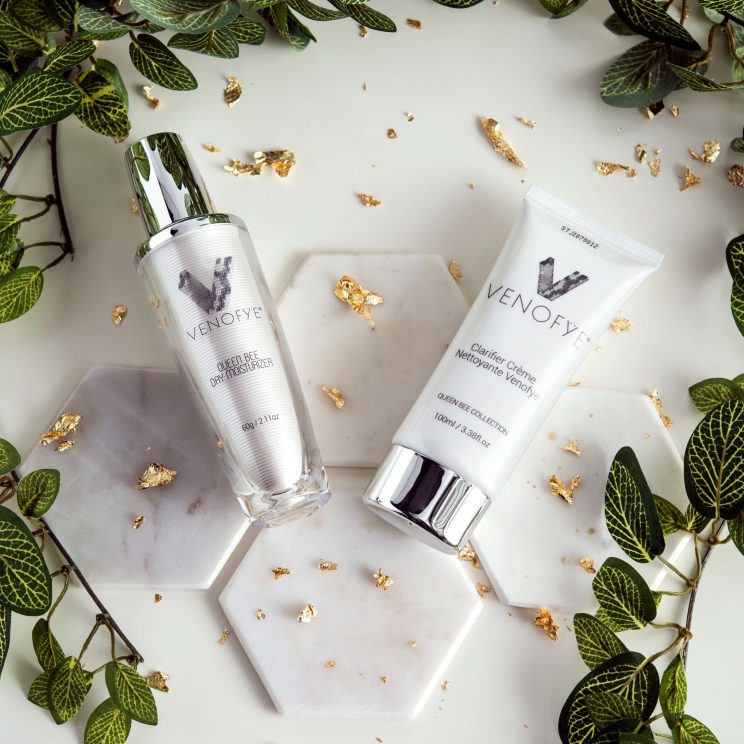 The very first step of any daily maintenance routine for your skin is cleansing. This is vital – don't ever be tempted to skip it. If you do, there's not much point in using any other skincare products either.
How so? Because a good cleanser will remove all of the dirt, sebum, and impurities that build up on your skin each day (and night). This then allows the rest of your skincare products to penetrate through, without having to deal with dirt blocking the way.
However, a good cleanser won't be too drying on your skin either. Many people with oily skin think that a drying cleanser is best. After all, how else can they get rid of that greasy sheen on their face?
Unfortunately, a cleanser that's too drying will trigger your skin into amping up its oil production even more. This will then leave you looking even greasier than ever.
One cleanser that strikes the perfect balance between cleaning the skin but not completely stripping it is the Queen Bee Clarifying Cream Cleanser from Venofye. This formula starts off as a lush cream but, as you massage it into your skin, it turns into a satisfying lather. It's infused with a number of hydrating botanical extracts, so it won't irritate your skin either!
Even better, this cleanser can be used on all skin types. This makes it ideal for anyone's daily maintenance routine.
Decide Whether or Not You Want to Use a Toner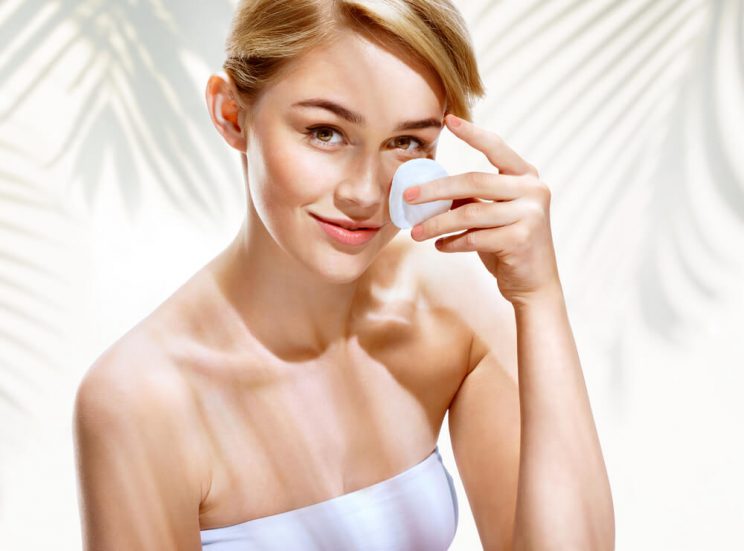 Unlike a cleanser, a toner isn't 100% essential. So, if you're trying to keep your daily maintenance routine as simple as possible, go ahead and skip it out. However, be aware that you'll be missing out on the game-changing benefits that a toner provides.
For starters, a toner clears away any residue that your cleanser may have left behind. No matter how good your cleansing technique may be, chances are that you'll miss a spot or two, but your toner will sort this out.
Toners are also vital for rebalancing the feel of the skin after cleansing. Even when a cleanser uses gentle cleansing agents (such as the coconut-derived cleansing compounds in the Venofye cleanser) they'll still leave your skin feeling a little unbalanced. A toner will set things straight again, leaving your skin feeling perfectly prepped for the rest of your daily maintenance routine.
Want to give a toner a try? We'd recommend the Blossom Bee Facial Toner from Venofye. In addition to plant extracts, including cucumber, aloe vera, and chamomile, it also contains Venofye's signature ingredient; bee venom. Research shows that bee venom is a superstar ingredient. Use it regularly and it will reduce the appearance of wrinkles on your face.
Look for a Serum That Targets Your Main Skin Concerns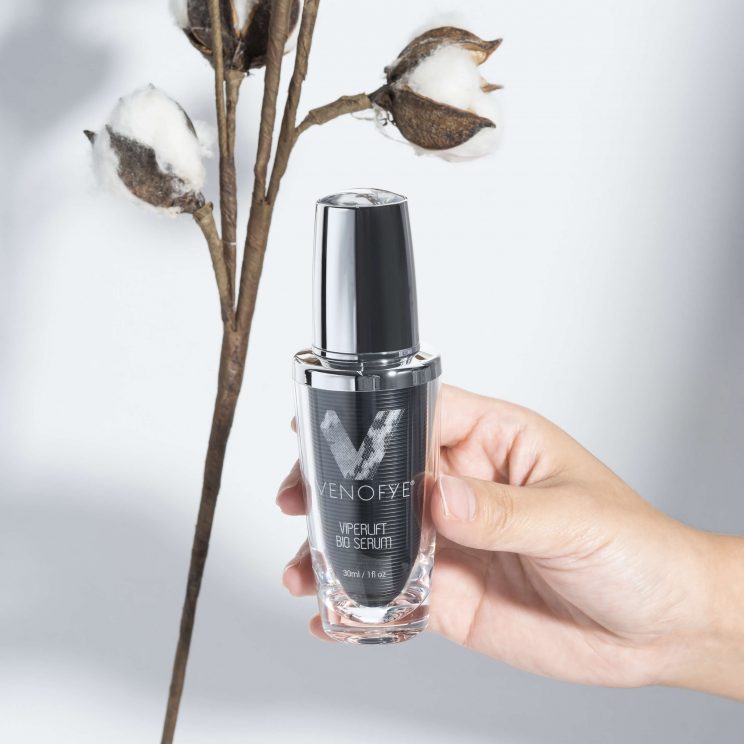 Serums can be so much fun to experiment with. They're easy to layer over each other, meaning that you could easily add two or three serums to your skincare routine. Since they contain super-concentrated blends of active ingredients, this will enable you to simultaneously target a wide range of skin issues.
However, when it comes to your daily maintenance routine, you don't need to go all out with three serums. Instead, pick one that you can rely on to target your most pressing skin concerns. You can then add in others as and when you please, knowing that you've always got one constant in your routine.
For many people, the main gripe that they have with their skin is the appearance of fine lines and wrinkles. Since serums are so lightweight, they penetrate deep into the skin with their ingredients, making them ideal for reducing the look of aging-related changes. For this, we would recommend our ViperLift Bio Serum. It's filled with vitamins and humectants that will leave you looking younger.
However, if dryness is your main issue, feast your eyes on the Iron Bee Boosting Serum. It contains a peptide blend that will help to support and strengthen the feel of your skin. Use it long-term in your daily maintenance routine and those dry-looking patches will be a thing of the past!
What about if you're trying to brighten the look of a dull complexion or even out the appearance of dark spots? Our Queen Bee Vitamin C Serum, which is infused with two forms of vitamin C, is perfect for this.
Add in a Moisturizer Designed for Your Skin Type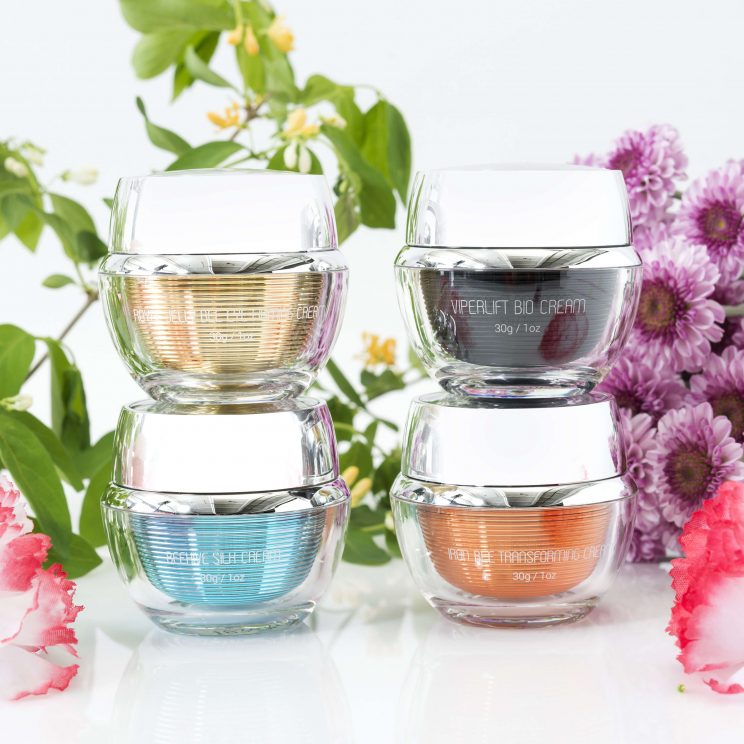 No matter your skin type, a moisturizer is non-negotiable. That's right – even if you have oily skin, you should still include a moisturizer into your daily maintenance routine.
Why? Because oil is different from water, and a moisturizer deals with the latter. Your skin cells need to stay hydrated in order to function properly. And a good moisturizer will ensure that they do.
However, this is an area where you need to be extremely choosey about the cream that you use. Pick one that has been formulated for your skin type, otherwise you could end up with a bunch of new skin problems that you'll have to deal with.
For example, those of you with oily skin will need a lightweight moisturizer. You don't want a formula that's going to weigh your skin down and clog up your pores. This will only lead to breakouts. Likewise, so will comedogenic ingredients, so you need a cream free of those. That's where our Beehive Silk Cream comes in. It's beautifully lightweight and infused with hydrating ingredients to give you a soft, matte finish.
Alternatively, if you've got dry skin, try the Blossom Bee Quenching Night Cream. It'll give thirsty skin everything that it needs to look plumper, fuller, and fresher.
While mature skin isn't technically a skin type, it does have certain characteristics that you should keep in mind. For starters, it's thinner. This then means that it can't retain moisture quite so well, leaving it dry. Not to mention the lack of collagen and elastin in mature skin, which leads to the appearance of wrinkles. Reduce the look of all of these problems in one go with the Venofye ViperLift Bio Cream. In addition to DMAE, which will give your face a lifted appearance, it also contains a plethora of vitamins to leave your skin looking healthy.
Don't Forget SPF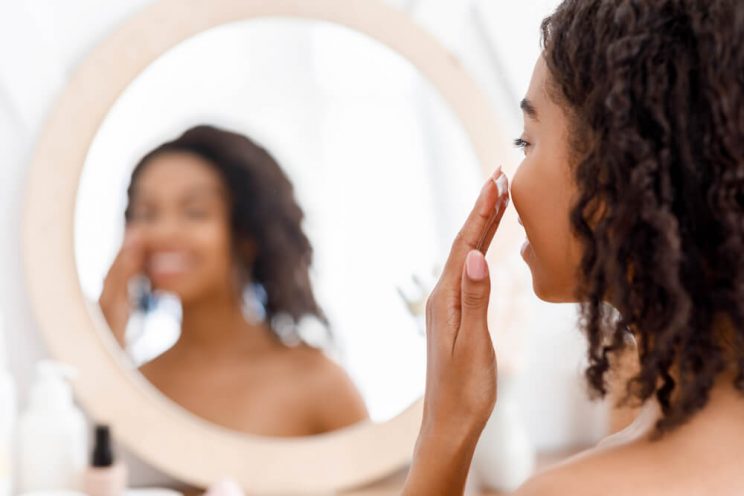 If you're carrying out your daily maintenance routine in the morning, then there's one extra step that you'll need to add in before you go about your day; a sunscreen. No matter the time of year, a sunscreen is absolutely vital. UV rays are present year-round, and they'll cause some serious destruction to your skin cells.
And don't think that you can skip the sunscreen just because it's cloudy outside. UV rays penetrate through cloud, as well as through glass. There's really no escaping them, unless you plan to shut yourself away in a dark room all day.
To keep your skin fully protected, look for a broad-spectrum sunscreen with an SPF of 30. If it's a chemical sunscreen, meaning that it absorbs UV rays and releases them as heat, apply this before you apply your moisturizer. However, if it's a mineral sunscreen, apply it after, so that it sits on the surface of your skin.
Extra Steps to Add in to Your Daily Maintenance Routine
The steps that we've shared above form the foundations of a very basic daily maintenance routine. However, there are extra steps that you can add in to elevate your regimen and make it even more effective.
Perking Up Tired-Looking Eyes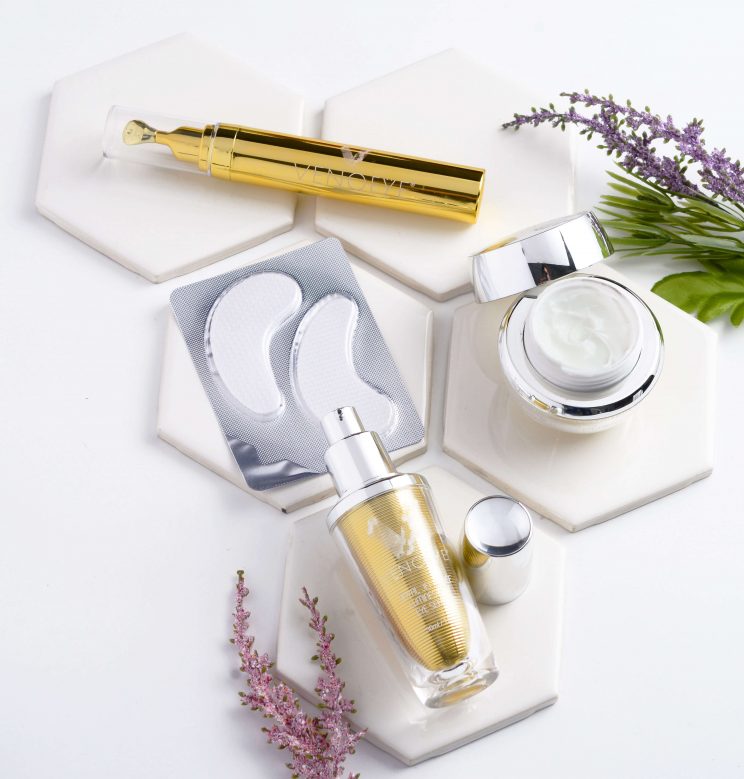 Has your eye area been looking tired, dull, or sallow lately? It's not surprising – the skin around the eyes is significantly thinner than the skin on the rest of the face. This means that it dries out faster, leading to fine lines and wrinkles becoming more visible.
To counter this, Venofye has an entire collection of products dedicated to the eye area. The Royal Jelly Bee Eye Collection consists of four products, but, don't worry, we don't recommend using them all every day! Instead, when it comes to your daily maintenance routine, consider adding in the Royal Jelly Bee Luminescent Eye Serum. Then, follow this up with the Royal Jelly Bee Eye Firming Cream.
A Head-to-Toe Daily Maintenance Routine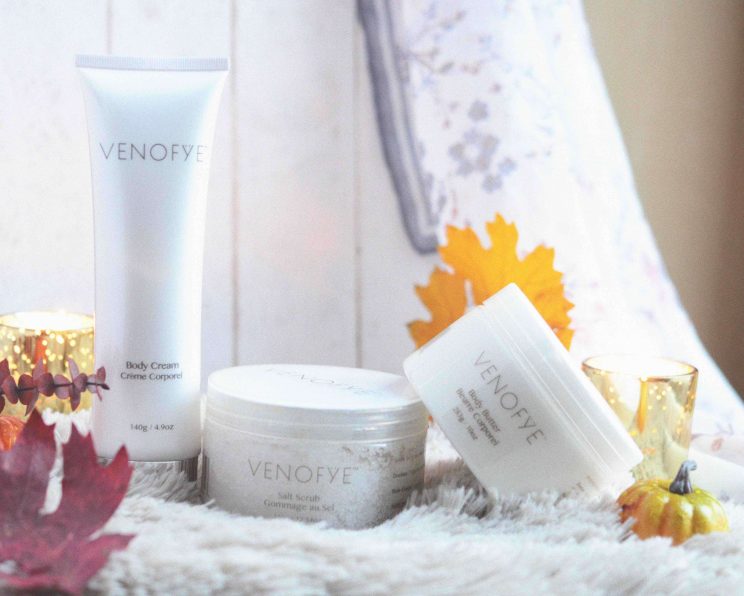 Your body is just as deserving of a daily maintenance routine as your face is. Granted, it may not be out on show quite as much, but the skin here still needs some care and attention.
This doesn't have to be anything much – simply applying a body butter or cream each time you step out of the shower can work wonders. If you'd prefer to keep things lightweight, check out the Venofye Body Cream. However, if you'd prefer a richer and thicker formula to pamper dry skin, try the Venofye Body Butter.
Taking Things High Tech
Want to add a truly special step to your daily maintenance routine? Consider investing in an LED skincare device. They're capable of doing everything from brightening the appearance to fading the visibility of wrinkles – there really is something for everyone!
If you're new to LED skincare, we'd recommend starting with the Jelessi Photonix-2 Eye Wand. It's designed for the skin around the eyes – it'll give the area a tighter and firmer look.
Ready to Build Your Daily Maintenance Routine?
Hopefully, Venofye has armed you with all of the tips that you need to knowledgeably put together a daily maintenance routine. As you can see, it's completely up to you how simple or complex your routine is. Keep things low-key with the three essential steps (cleanser, moisturizer, and sunscreen) or really cater to your skin's needs by incorporating a toner, serums, and eye care products.
Either way, so long as you're consistent when it comes to actually following your daily maintenance routine, you'll notice results in no time.
Want to make your daily maintenance routine even more exciting? Check out some of the bestselling bee venom-infused skincare products from Venofye here.