The idea of swapping out your skincare routine with the seasons can be a difficult pill to swallow. Your regimen, built from the ground up through years of tireless trial and error, changed out two to four times a year? Unthinkable. But before you sidestep the idea completely, hear us out: seasonal skincare doesn't have to be difficult.
As the months pass and the weather shifts, our skin goes through its fair share of changes. Depending on your skin type and sensitivity, you might break out in the summer, then dry out in the winter. Somewhere in the middle of the two extremes is the season of fall.
Skincare for fall may seem like a tricky in-between, but all it takes are a few conscious changes to your tried and tested rotation. Below, discover five quick changes you need to make to your daily routine to get your skin fall-ready!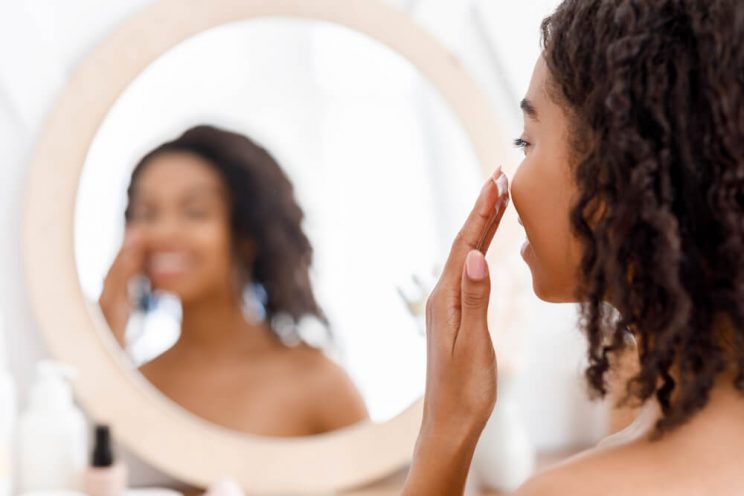 Upgrade to a Heavy-Duty Moisturizer
Many associate autumn with falling leaves and specialty coffee drinks, but one of the telltale signs of the season's arrival is the steady drop in temperature. As a transitionary period leading to the winter, the fall signals lower moisture levels in the air outdoors. These colder temperatures and low humidity levels can stir up dryness, flaking, and other forms of skin irritation.
Given these risks, when considering your skincare for fall, you'll want to put your lightweight gel moisturizers to the back of the vanity. As the crisper weather settles in, swap lighter formulas out for heavy-duty solutions that promise long-lasting, all-day moisture. 
More potent moisturizers can be both a cure for the look of dry patches and flaking, as well as a preventive measure. In the early days of fall, commit to a product that can deliver moisture deep into the skin's layers — this can help you avoid cracked and irritated skin in the long run.
The Blossom Bee Day Moisturizer from Venofye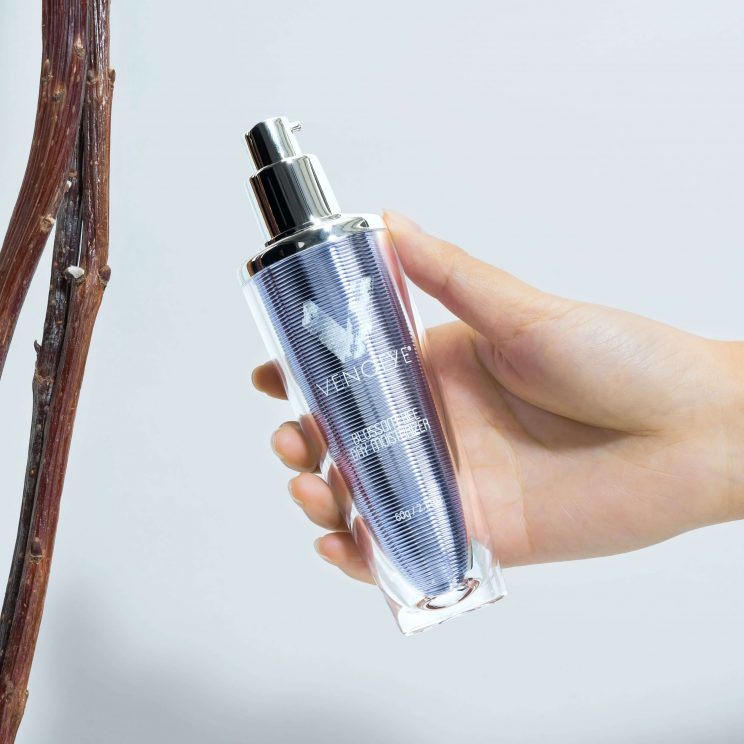 With moisture-locking Shea Butter, the Blossom Bee Day Moisturizer from Venofye is an appropriate upgrade for the fall. A common ingredient across skincare, body care, and hair care products, Shea Butter plumps up the look of the skin while soothing the feeling of irritation.
In addition to Shea Butter, the Blossom Bee Day Moisturizer's formula also includes Hydrolyzed Oat Protein, Hydrogenated Sunflower Seed Oil, and Bee Venom. This powerful cocktail of ingredients keeps the looking skin smooth and radiant without a heavy, greasy texture.
Venofye's Viperlift Bio Cream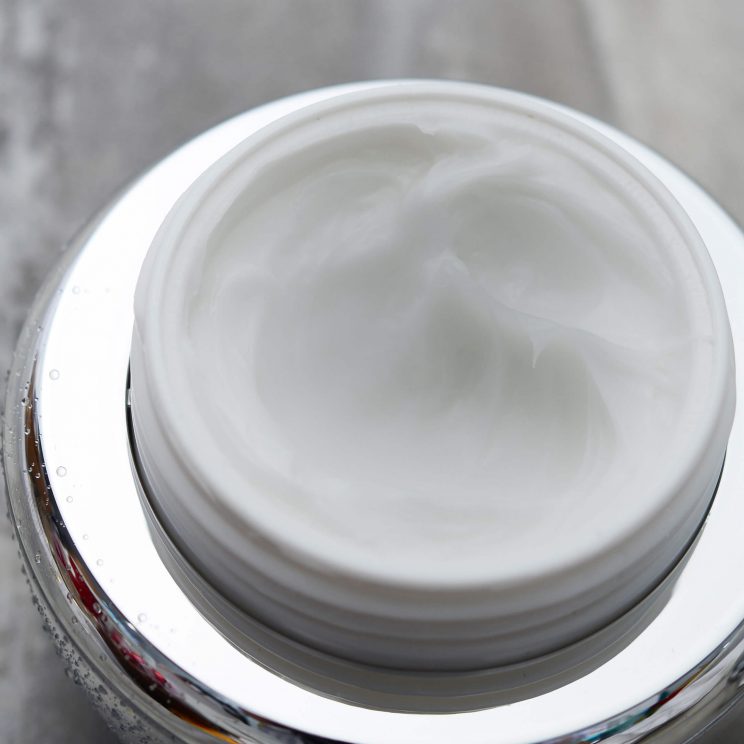 The fall is also a good time to start working a night cream into your routine. With a richer texture and potent ingredients, Venofye Viperlift Bio Cream is a good product to start with. Three potent ingredients fuel this powerful night cream:
Aloe Vera Extract

Vitamin A

Vitamin E
Use Sheet Masks for Instant Moisture
With the fall infringing on our skin's moisture levels, simply swapping out your moisturizer may not be enough. Thankfully, there are several reinforcements to help your skin hold on to moisture between your morning and evening routines. One such solution: sheet masks.
There are a variety of masks in the skincare world: cream, clay, peel-off, and sheet masks are a few among the many. While clay or peel-off masks tend to target conditions like acne or excess sebum, sheet masks are effective at boosting hydration and moisture. The "sheet," often made out of soft fibers or cellulose, helps the serum penetrate the skin.
As of writing, Venofye has three sheet masks on our roster:
Sheet Masks from Venofye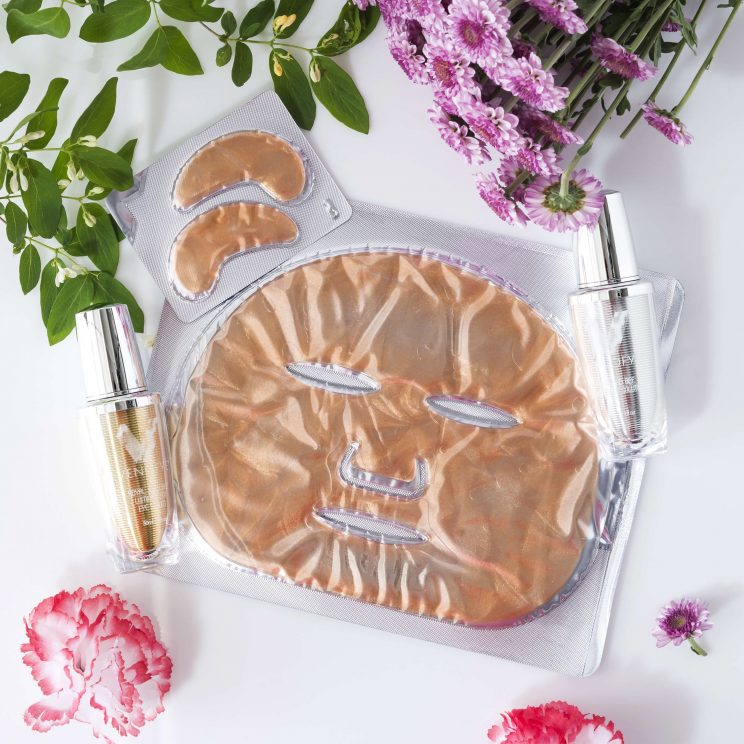 The Ageless Energizing Mask is a popular pick for its ability to give the appearance an instant boost. It revitalizes the look of dull skin with a blend of tried and tested ingredients:
Sargassum Filipendula Extract, more commonly known as Meadowsweet Extract, offers up Salicylic Acid derivatives. 

Allantoin exfoliates and moisturizes the skin. 

Collagen, when applied topically, amps up the skin's moisture level.

Honey, a natural skincare favorite, is a multitasking ingredient that leaves the skin feeling hydrated, moisturized, and soothed.
In recent years, sheet masks for specific parts of the face and body have gained popularity. Since not all body parts age at the same rate, spot-targeting particular areas is a good option to have, especially during a season as volatile as the fall. 
Those who want to add an extra layer to their skincare for fall may benefit from Venofye's Royal Jelly Bee Eye Rejuvenation Mask. A study from 2015 reports that areas like the eyes, with fewer sebaceous glands, are more prone to the appearance of wrinkles and creasing. In addition, the eye area shows visible signs of fatigue faster than the rest of the face. The Royal Jelly Bee Eye Rejuvenation Mask addresses the appearance of this concern with Meadowsweet Extract, Lavender Oil, and Bee Venom.
Another area that is prone to the visibility of wrinkling, creasing, and other signs of aging is the neck. Many forget to spread their skincare down to their neck and decolletage, but pampering these areas is all the more necessary due to the frequent movement and stretching of the skin.
To help pamper this delicate area, consider Venofye's Queen Bee Neck & Chest Mask. With a blend of Chitosan, Sea Algae Extract, Hyaluronic Acid, Allantoin, and Collagen, these targeted masks help the skin maintain its elastic feel and reduce the appearance of aging.
Adjust Your SPF
Due to multiple studies showcasing the long-term effects of UV exposure, sun care has become one of the most heavily guarded territories of the beauty realm. Frequent sun exposure can not only speed up the aging process but can also lead to skin cancer. By forming a protective layer on the skin, sunscreen can help minimize these risks. However, this is largely dependent on the kind of sunscreen you choose, its SPF level, the product's filters, and how often you reapply.
SPF stands for sun protection factor. Contrary to popular belief, a product's SPF doesn't pertain to how many hours you can stay in the sun. Rather, SPF is a measurement of how much exposure is needed to give a person sunburn — with a layer of sun protection versus without. With this in mind, many skincare enthusiasts gravitate towards SPF 50 sunscreen. However, skincare for fall gives us a little wiggle room to adjust.
In the fall, the sun is more forgiving and the weather changes to make for cooler conditions. Because of these shifts, this season is an ideal time to take your SPF down a step. An SPF level of 30 can provide the skin with ample protection and often comes with a lighter, more blendable formula.
Sun Protection from Venofye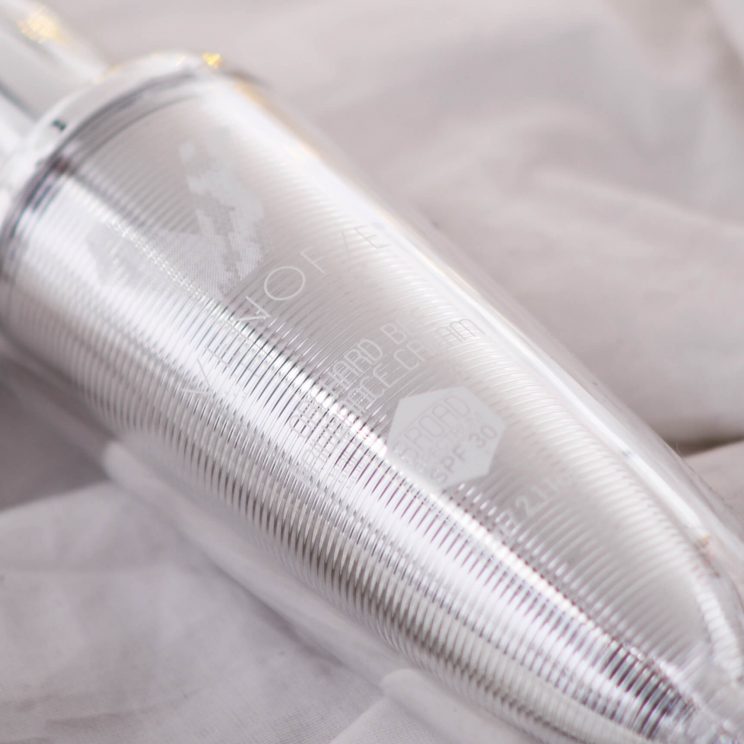 Providing both hydration and protection, the Venofye Orchard Bee Brilliance Cream SPF 30 functions as both a day cream and sunscreen. As a sun protection product, it utilizes five filters to ensure maximum defense:
Ethylhexyl Methoxycinnamate, a chemical sunscreen that protects against UVB rays without leaving a white cast.

Homosalate, a UVB filter.

Ethylhexyl Salicylate, a UVB filter.

Benzophenone-3, a chemical sunscreen capable of absorbing both UVB and short UVA rays. As this isn't the strongest UV filter on this list, it is often combined with other sunscreen agents. In turn, it can help stabilize other ingredients.

Butyl Methoxydibenzoylmethane, otherwise known as Avobenzone, is the global benchmark for safe UVA protection.
With UV filters that protect the skin from both UVA and UVB rays, the Orchard Bee Brilliance Cream SPF 30 is a broad-spectrum sunscreen product perfect for the fall.
Use a Skincare Device
Here's a common skincare misconception: it's all about the products you apply to your face. However, the popularity of at-home beauty devices is proof that sometimes, the accessories that help your skincare work more effectively are just as important.
Last year, the market for at-home beauty devices was valued at over 9 million dollars — and that figure will only soar higher in the next decade. After all, if we work hard to find the perfect skincare routine for every season, why not make it even more hardworking with the help of a beauty device?
Depending on the device and model you select, beauty tools can go a long way in making your skincare for fall even more effective. 
Skincare Devices from Venofye
Venofye has four convenient Jelessi beauty devices to help you elevate your skincare for fall:
Choose Richer Ingredients
The last swap you need to make to complete your skincare for fall: simply choose better ingredients. The effectiveness of products is largely dictated by the ingredients in them, so you'll want to select ones that can deliver only the best results.
Here are some fall-appropriate skincare ingredients you may want to consider:
Bee Venom
First up is Bee Venom. While this may seem like a dangerous ingredient to include in skincare, it is anything but. Apitherapy, which is the use of bee products in the realms of medicine and wellness, is a practice that has been around for over 6,000 years. Today, multiple studies show that bee products — including Bee Venom — can be used to improve the look of skin concerns.
Bee Venom, in particular, reduces the appearance of wrinkles. Composed of enzymes, peptides, and amino acids, continuous use of Bee Venom gives the skin a plumper and younger look.
Green Tea
Another ingredient to add to your regimen this season is Green Tea. Like Aloe Vera and Bee Venom, Green Tea has long been used to treat a variety of conditions across cultures and centuries. When applied topically, Green Tea can soothe the feel of the skin while reducing the appearance of aging.
Collagen
Lastly, consider incorporating Collagen into your skincare for fall.
Collagen is a protein that occurs naturally in the human body. However, over time, our Collagen production comes to a pause. Therefore, we need reinforcements — especially as the cold winter approaches. While applying Collagen to the skin won't signal the body to produce more Collagen naturally, doing so can help improve the skin's moisture levels and reduce the appearance of aging.
Venofye: Venom Skincare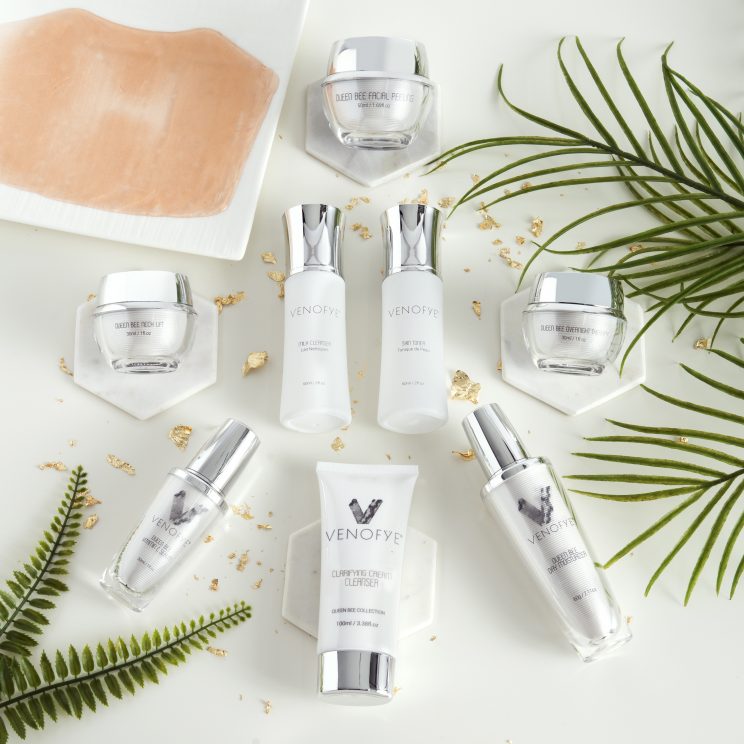 Crafting solutions that target specific skin concerns, Venofye may just be the missing piece in your skincare for fall. While Bee Venom is Venofye's lifeblood, our products infuse other potent ingredients like Green Tea, Collagen, and more, to drive effective results. 
Ready to complete your skincare for fall? Browse through the Venofye website for more.