Despite many people fearing or disliking them, bees play a crucial role in maintaining the balance of the earth. After startling losses of honeybees in managed colonies in 2015, the Natural Resources Defense Council published a report exploring what the world would be like without these creatures.
The answer: mild chaos. Bees are responsible for pollinating many of the foods we eat, meaning that our diets would suffer without them. Several fruits, vegetables, and nuts are heavily reliant on bees. However, the importance of bees does not stop there.
For centuries, we have relied on bees for skin-loving salves and balms. Honey, propolis, and pollen are just a few of the bee-produced products that continue to be used in the realms of medicine and beauty. Here, we shift our focus to another natural product that has inspired one of Venofye's skincare lines: the Royal Jelly Bee Eye Collection.
What is Royal Jelly?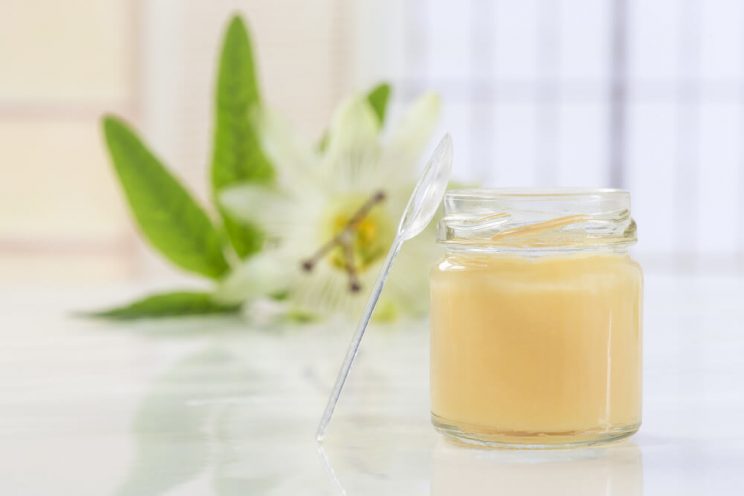 Compared to honey, Royal Jelly is a lesser-known natural bee product. It has only recently found its place in beauty — as far as humans are concerned, at least. To bees, Royal Jelly is essential for raising the queen of a colony.
At its core, Royal Jelly is a creamy secretion produced by the glands of worker bees. Similar to a mother's milk, these secretions are fed to bee larvae in the early stages of their development. Royalactin, a protein in Royal Jelly, is what turns larvae into a potential queen bee.
Queen bees continue to feed on Royal Jelly throughout their lives. This rich substance is believed to help them fully develop, with queens growing up to 150% the size of an average worker bee. Royal Jelly also aids in the fertility of queen bees, as they are primarily responsible for controlling the hive's size.
Royal Jelly in Skincare
Knowing that this substance can make a queen out of young bee larvae, Royal Jelly could spell exciting developments for modern-day healthcare. However, no studies have extensively explored the capability of Royal Jelly to boost the life span and fertility of humans.
In the world of cosmetics, Royal Jelly brings along its fair share of skin-loving benefits. It reduces the appearance of fine lines and wrinkles, giving the skin a tighter look. It also calms the feeling of inflammation and irritation, while leaving the skin looking deeply hydrated.
This substance and its impressive benefits inspired Venofye to create the Royal Jelly Bee Eye Collection. This is a supercharged line of eye care products. Just like Royal Jelly, this eye care collection promotes a more youthful and well-rested look.
Five Powerful Ingredients in the Royal Jelly Bee Eye Collection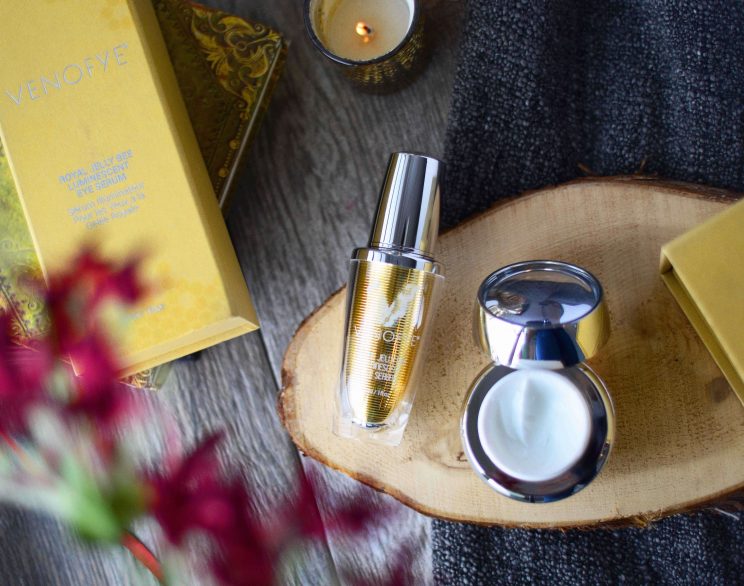 The eye area is one of the most delicate parts of the face. With fewer oil-producing glands and thinner skin, this area is more vulnerable to damage. It is also prone to showing wrinkles, fine lines, puffiness, sagging, and other signs of aging earlier than the rest of the face.
The Royal Jelly Bee Eye Collection doubles up on the defense. It utilizes a blend of high-performance ingredients to achieve optimal results.
Some of the powerful ingredients that fuel the Royal Jelly Bee Eye Collection include:
Acetyl Hexapeptide-8
With its long, somewhat confusing name and potent properties, Acetyl Hexapeptide-8 is a popular ingredient for diminishing the visibility of wrinkles.
It also brightens the look of the skin, leaving it with a more youthful appearance.
Sodium Hyaluronate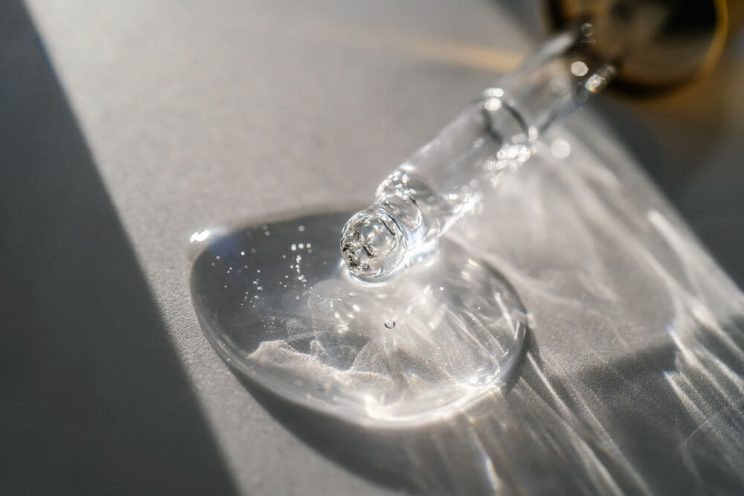 Have you heard of Hyaluronic Acid? A wildly popular ingredient in the beauty industry today, Hyaluronic Acid (or HA) has landed a spot in the skincare routines of many due to its ability to deeply hydrate the skin.
However, we argue that Hyaluronic Acid's lesser-known sister, Sodium Hyaluronate, is just as worthy of praise. Both have moisture-binding properties that leave the skin looking plump and supple.
With such similar benefits, you may wonder what sets Sodium Hyaluronate apart from Hyaluronic Acid. Here's the defining factor:
Sodium Hyaluronate can penetrate the skin better than Hyaluronic Acid can. Thanks to its lower molecular weight, Sodium Hyaluronate can reach the skin's deeper layers, allowing it to hydrate the skin more efficiently.
Glycerin
Despite being found in most water-based moisturizers, Glycerin remains something of an unsung hero. 
Like hyaluronic acid, it's a humectant. This enables it to give the skin a deeply hydrated feeling.
In addition, Glycerin works against external threats. It keeps the skin feeling soft and smooth, combatting the effects of harsh formulations that may strip the skin of its natural oils.
Bee Venom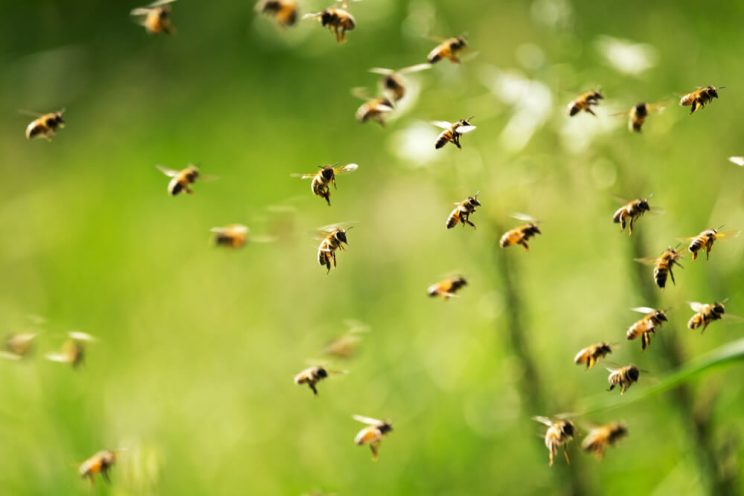 We've talked about honey's time-tested benefit and discussed the power of Royal Jelly at length. However, there is one more bee-derived product that deserves your attention: Bee Venom.
One of the staple active ingredients found in Venofye's Royal Jelly Bee Eye Collection, Bee Venom can reduce the appearance of wrinkles in a big way.
This has earned Bee Venom a coveted spot in the ingredient lists of all the Royal Jelly Bee Eye Collection products, as well as all of Venofye's serums.
Vitamin A
If you aren't familiar with Vitamin A, chances are you've heard of its other namesake: Retinol.
Retinol, a form of Vitamin A, is easily one of the most coveted skincare ingredients today. While its benefits cast a wide net, it does have one big downside: Retinol can also be harsh and sensitizing. This makes it particularly difficult to use for those with more delicate, less tolerant skin.
Here at Venofye, we use a gentler iteration of Vitamin A in our formulations. Some of the products in the Royal Jelly Bee Eye Collection are created with Retinyl Palmitate, Retinol's less abrasive sibling.
In terms of skincare properties, Retinyl Palmitate ticks many of the same boxes as Retinol. With continued use, some of Retinyl Palmitate's effects include tightening and smoothening the look of the skin while brightening its appearance.
Introducing the Royal Jelly Bee Eye Collection
The ingredients above are just some of the essential building blocks that come together to form Venofye's Royal Jelly Bee Eye Collection. In this collection, you'll find four unique products:
Royal Jelly Bee Luminescent Eye Serum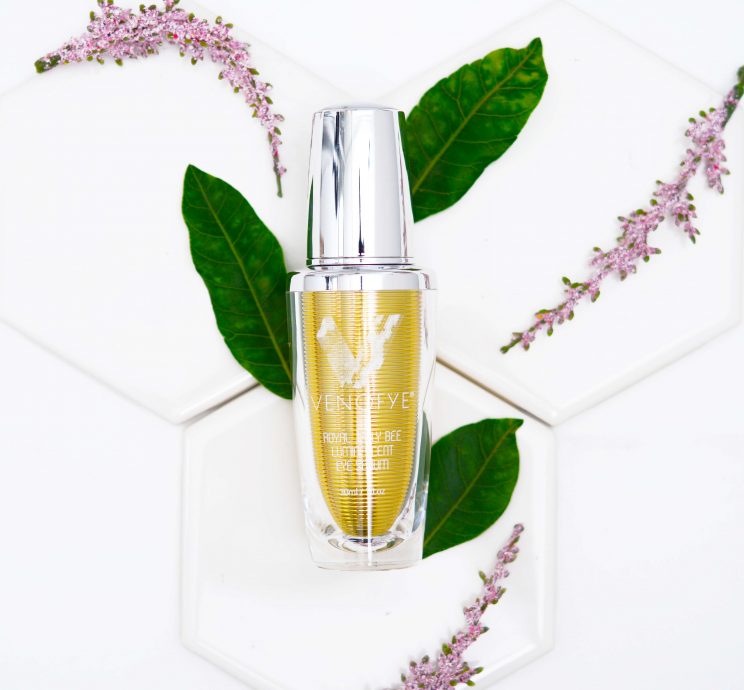 Rich yet lightweight, the Royal Jelly Bee Luminescent Eye Serum is specifically formulated to care for the eye area and minimize the appearance of wrinkles and fine lines. Formulated with Bee Venom and Sodium Hyaluronate, this daily serum deposits a double dose of moisture into the thin undereye area. 
In addition to Bee Venom and Sodium Hyaluronate, the Royal Jelly Bee Luminescent Eye Serum also features a unique peptide composition known to restore the look of the skin. 
Royal Bee Rapid IV Plump Infusion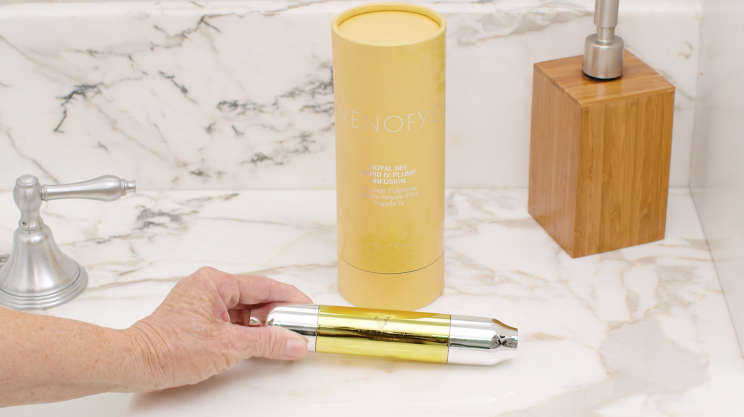 An even more potent solution than the aforementioned serum, the Royal Bee Rapid IV Plump Infusion gives the skin an instantly firmer look. This is particularly useful for the eye area, which can appear saggy or puffy depending on one's diet, sleep condition, and overall lifestyle.
This infusion is formulated with Vitamin A to brighten and smooth the look of the skin. On the other hand, Vitamin E keeps the skin feeling moisturized and protected while Retinyl Palmitate does its work. The two are the perfect pair!
Unlike the Luminescent Eye Serum, the Royal Bee Rapid IV Plump Infusion is not designed for daily use. Because of its stronger formula, the infusion can be used on specific "problem areas" as needed. With its syringe-like applicator, targeting particular spots and lines can be done with ease. You'll be able to apply the product directly to each wrinkle and line.
Royal Jelly Bee Eye Firming Cream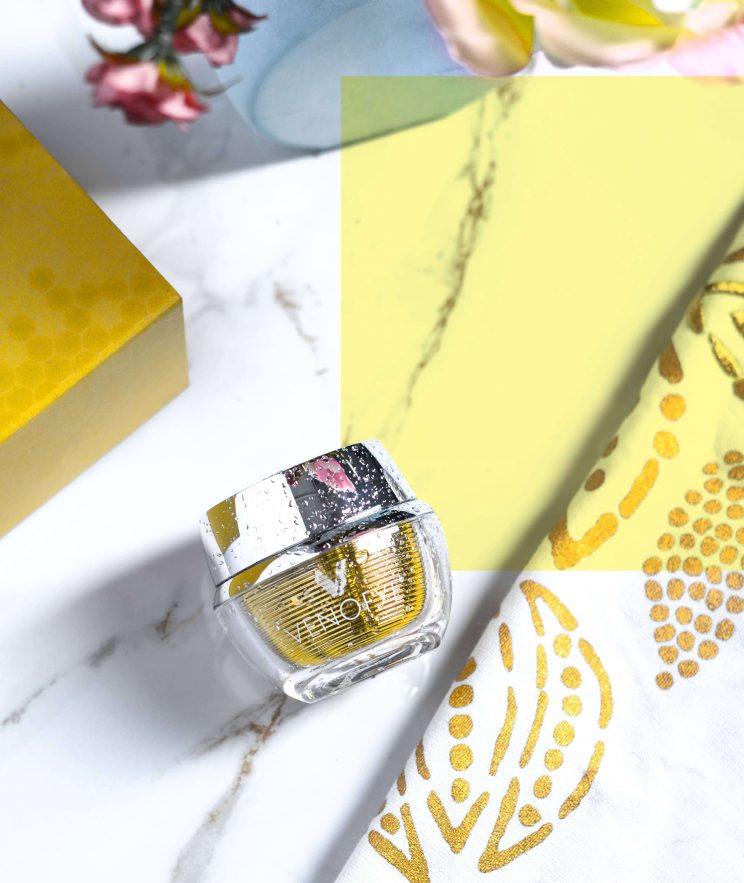 Formulated to work hand-in-hand with the eye serum, the Royal Jelly Bee Eye Firming Cream combines three kinds of ingredients for a holistic approach to moisture:
Humectants, like Glycerin, Panthenol, and Aloe Leaf Extract. These ingredients have moisture-binding properties.

Emollients, such as Cetyl Alcohol and Soybean Oil. These ingredients are responsible for keeping the skin feeling soft, smooth, and velvety to the touch.

Occlusives, such as Dimethicone, a popular form of silicone. Besides promoting the feeling of smoothness, this ingredient forms a protective barrier that stops moisture from escaping the skin.
Other standout ingredients in this cream include Vitamin A, Vitamin E, Green Tea Extract, and Caffeine, which has been gaining popularity for its ability to reduce the appearance of puffiness.
Royal Jelly Eye Beelift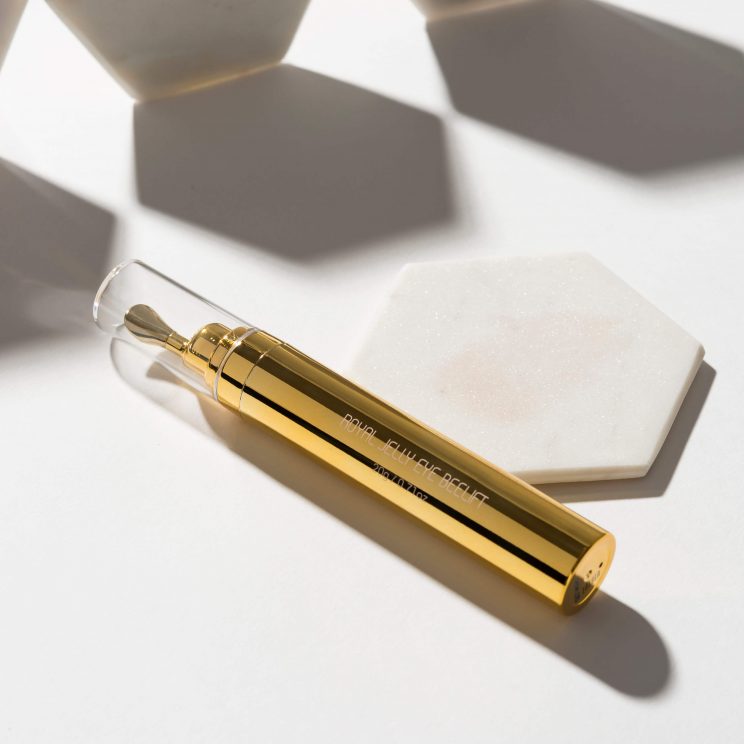 Taking inspiration from the various lifting treatments and procedures available on the market, the Royal Jelly Eye Beelift allows you to firm up the look of the eye area.
As the most powerful eye treatment on Venofye's entire roster, the Royal Jelly Eye Beelift visibly improves the look of puffiness, dullness, and other signs of aging in the eye area. To deliver these results, this product brings together a blend of Sodium Hyaluronate, Bee Venom, and Acetyl Hexapeptide-8. 
The Royal Jelly Eye Beelift is also fitted with a metal dispenser. This gives the skin a natural cooling effect upon application. You'll feel instantly soothed and refreshed!
Summary
Taking cues from natural Royal Jelly produced by worker bees, the Venofye Royal Jelly Bee Eye Collection delivers long-lasting care by bringing together some of the most highly regarded ingredients in the skincare industry. If you've been dealing with any skin concerns around your eyes, these are the product you need. 
 Channel your inner queen bee with Venofye's bee venom-infused skincare solutions.