As our lives grow increasingly hectic day by day, it's easy to get caught up in the hustle and bustle of our everyday schedules and neglect our wellbeing. That's why it's important to take some time out once in a while to practice self love. 
How? There are many ways to do this, one of which is nurturing your skin. Treat yourself to some one-on-one time with your skin each day and not only will you be able to de-stress, but you'll have a gorgeous complexion to boot.
At Venofye, we produce bee venom-infused products that will take your skincare routine to the next level. Read on and discover how you can love your skin even more with Venofye.
Massage All of That Stress Away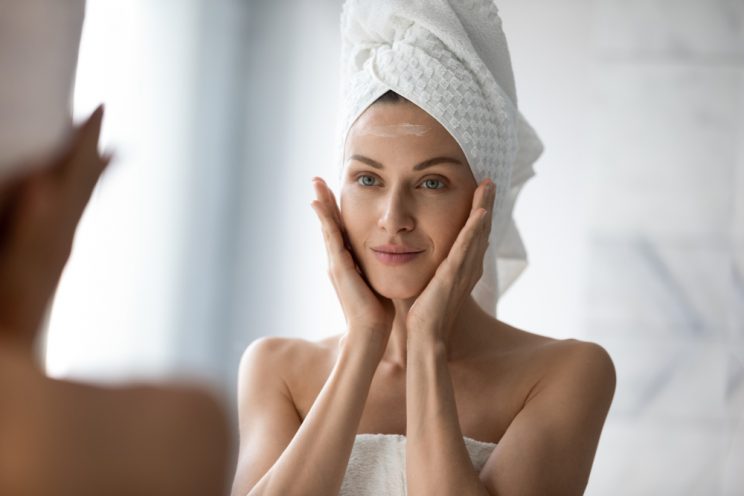 Are you plagued with the look of sagging skin and a wrinkle or two? These two symptoms of aging are a common effect of stress. They are evidence of those all-nighters you've been pulling. Finding ways to de-stress and escape our anxieties at the end of the day can often feel impossible to achieve, but what if we told you you could transform your routine just by adding one small step at a time?
Ever wondered why you feel so relaxed when you're having a facial? During a professional facial, skincare products are not just applied to the face but are instead massaged in until they're completely absorbed into the skin.
Relaxation is undoubtedly a benefit, but those motions are also really beneficial to your skin. Your facial circulation is improved, and your skin will look less greasy. Besides that, a facial massage can reduce the look of fine wrinkles while enhancing product absorption. Your skincare products will become so much more effective!
If you'd like to bring home your facial spa experience, apply your daily moisturizer along the direction of the lymph. This means from the ankle upwards. We'd recommend the Venofye Blossom Bee Day Moisturizer because of its shea butter content.
When doing a lymphatic drainage massage, use gentle upward and circular motions because it is located just beneath your skin. If you apply a product this way, you improve the impact of the substance and benefit from a detoxifying lymph massage!
Pamper Your Skin With a Luxurious Mask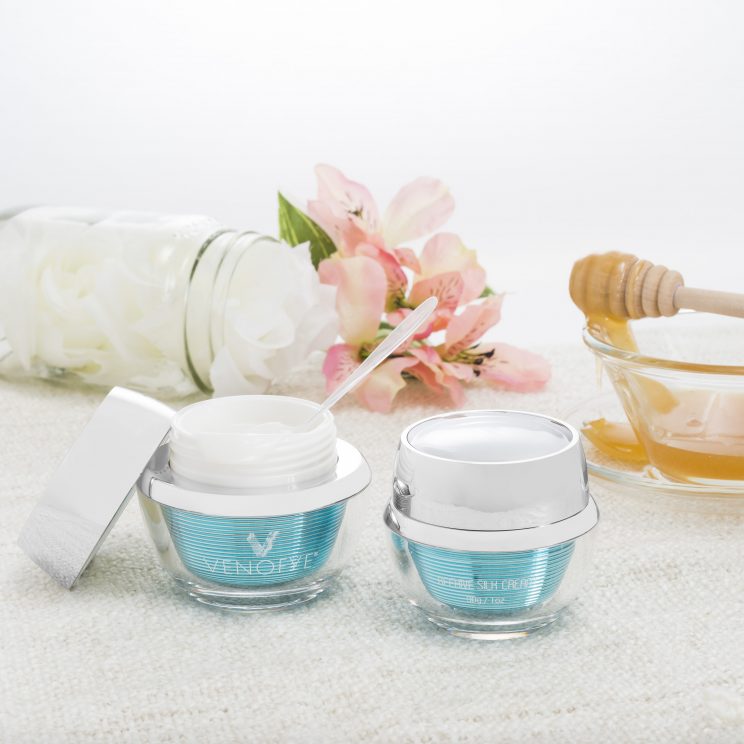 Facial masks are an excellent way to treat yourself and your skin to a little TLC. The benefits of lotions and moisturizers are well known, but face masks can rejuvenate the look of your skin even more. This is why we'd recommend including them in your self love/ self care regimen daily.
Any standard skincare routine includes a cleanser, serum, day cream, and sunscreen, all of which will work effectively if you use your skincare products religiously.
For a more spa-like experience at home, add the Venofye Beehive Hydralift Mask to your routine. With this weekly treatment, you can immediately see a difference in how your skin looks and feels. Infused with anti-aging vitamins A and E, as well as antioxidant-rich fruit extracts, this is your remedy for a brighter and well-hydrated appearance.
Treat Yourself to a Full Body Exfoliation Sesh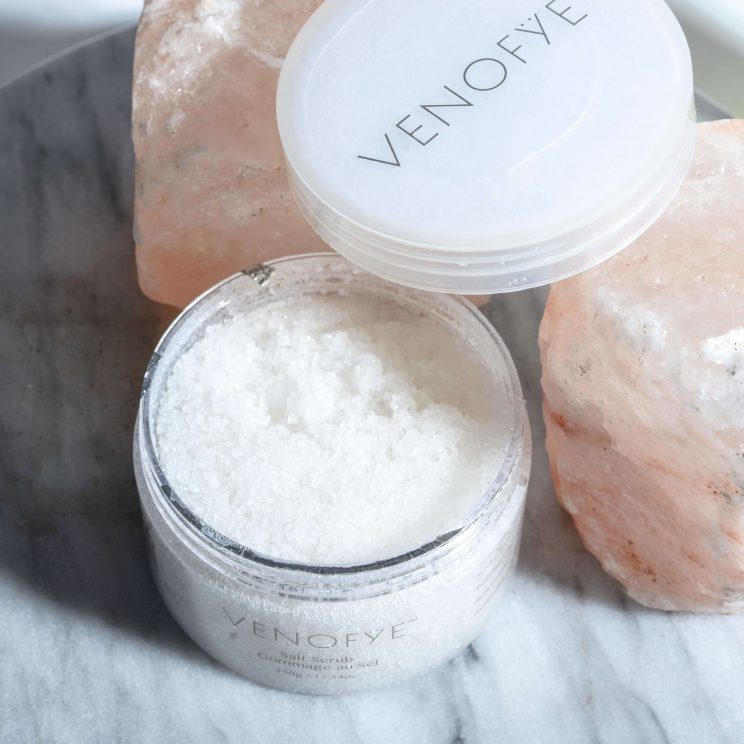 Have you ever indulged in a Turkish hammam gommage session and had all the dead skin and grime sloughed off your body, leaving you with smooth-feeling skin? Well, there's no denying that some excellent exfoliation can heal your soul (and your appearance). A body scrub is hugely beneficial for your skin because it helps remove dead skin cells that accumulate. This allows your skincare products to penetrate well and work effectively.
Not only that, but giving your body a good sloughing can help rejuvenate the look of your skin by improving blood circulation and preventing ingrown hairs! If you're prone to having rough-feeling skin in the elbow and knee area, exfoliation might be your best bet!
At Venofye, our Salt Scrub is made from natural ingredients. You'll be able to polish your appearance without worrying about what's in the product.
Give Your Tired-Looking Eyes a Boost With an Eye Cream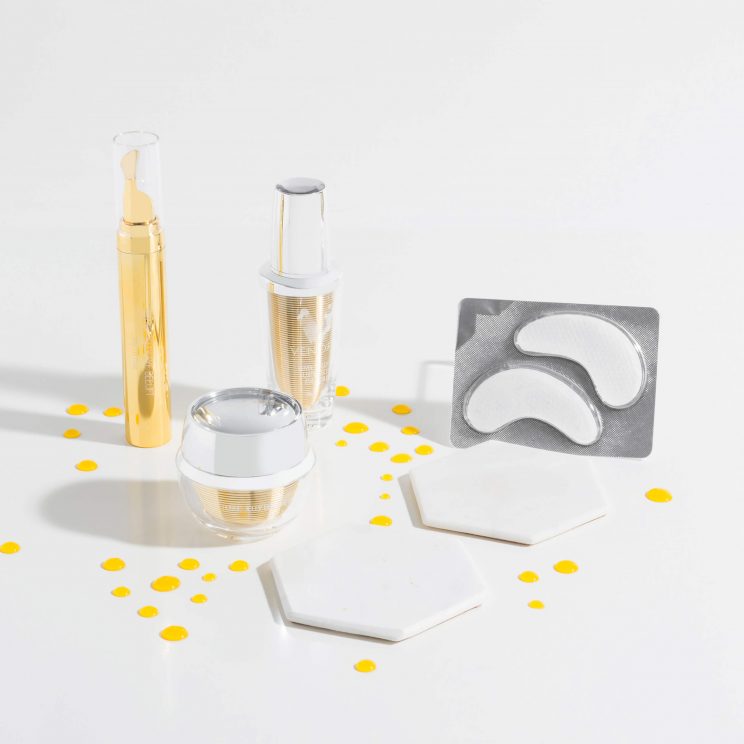 Your eyes are the windows to your soul, and if you're tired, it shows. The thinnest, least elastic, and least moisturized skin on the face is found around the eyes, making it appear decades older than it is. In contrast to face creams, eye creams have been developed to cater to the sensitive skin around the eye area. To keep the skin feeling hydrated and plump, it is essential to use one.
Eye cream should be applied every day and night to rehydrate the feel of the skin around the eyes. Apply your eye cream to the entire eye orbital area using clean hands before applying facial moisturizer. When applying skincare products, be gentle around the eyes.
Reducing the appearance of dark circles and fine lines under your eyes might take time, but believe us when we say that it's worth the wait. That's why you should love your skin and pamper your under-eyes with Venofye's Royal Jelly Bee Eye Collection.
There are four products in this collection:
Royal Bee Rapid IV Plump Infusion
The visibility of wrinkles and fine lines will disappear instantly using the Royal Bee Rapid IV Plump Infusion's innovative, fast-acting composition. After each use, your under-eye skin will look firmer and tighter. This is thanks to a combination of Vitamin E, Hyaluronic Acid, and Bee Venom.
Royal Jelly Bee Eye Firming Cream
With caffeine, Shea butter, vitamin E (Tocopheryl Acetate), and green tea, the Royal Jelly Bee Eye Firming Cream helps to reduce the look of puffiness and fine wrinkles around your eyes.
Royal Jelly Bee Luminescent Eye Serum
The Royal Jelly Bee Luminescent Eye Serum reduces the look of fine lines and wrinkles around the eye area. Bee Venom and Vitamin C (Ascorbic Acid) were used to create this eye serum that is both rich and readily absorbed by the delicate skin around your eyes.
Royal Jelly Eye Beelift
Using our patented applicator and Venofye's most potent eye treatment, you can reduce the look of under-eye puffiness with the Royal Jelly Eye Beelift.
Battling Dry Skin? Show Some Self Love With an Encapsulated Serum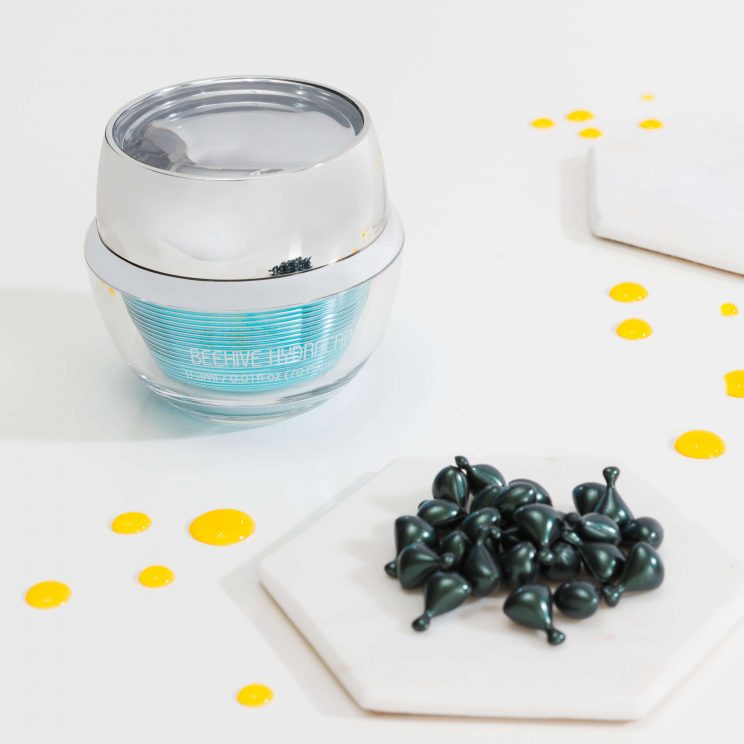 In general, regular hydration will help prevent the appearance of fine lines and wrinkles on your skin. Having adequately hydrated skin makes it look firmer, plumper, and brighter.
Having skin that has enough moisture aids in maintaining a healthy level of oil production in your skin too. Drying your skin may seem to be the remedy if you have oily skin. However, instead of depleting your skin's natural oil reserves, you should work to restore its appearance to a more normal state. Your skin's oil-producing glands are tricked into thinking they need to generate more oil when your skin is dry.
That's why you should treat yourself to a jar of Venofye's Beehive Hydracap. This encapsulated serum has just what your skin needs to restore the look of its former radiance and moisture levels. Packed with Vitamin E and sodium hyaluronate, this is a potent hydrating formula.
Say Goodbye to the Visibility of Sun Damage With the Orchard Bee Collection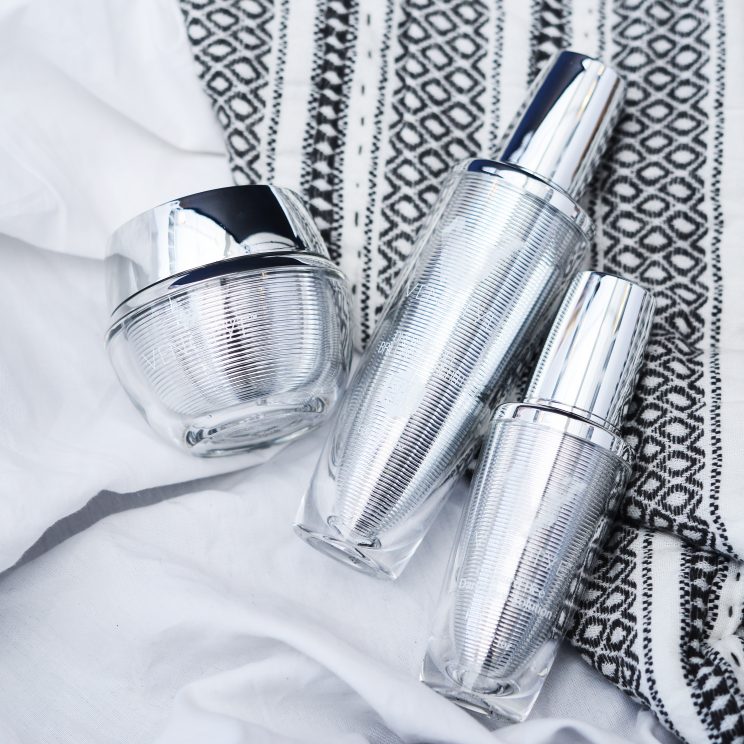 With the Earth's depleting ozone layer, sun damage is a severe thing that you need to protect your skin from. One of the leading issues that cause premature aging, sun damage is caused by ultraviolet rays from the sun. While sunburn and suntan are short-term consequences of UV ray exposure, other issues arise with sun damage.
Dry, dull, and uneven-looking skin tones are among the most common long-term effects of unprotected sun exposure. 
Discoloration of the skin is another most prominent, long-lasting indicator of UV damage and premature aging. 
So, having said all that, how can you combat the appearance of sun damage? Well, treat yourself to the Orchard Bee Collection + Blossom Bee Smoothing Mask set. It's essentially a starter kit that'll benefit your skin if you contend with the appearance of pigmentation and premature aging.
With the Orchard Bee Collection, you can give your skin a more radiant and revitalized appearance. To give your skin an even brighter and more luminous appearance, this potent mix of products offers some of the best ingredients on the market! What's great about this set is that it comes with the Orchard Bee Brilliance Cream SPF 30, a moisturizer that has sun protection. This makes it the perfect morning cream to slather on your face before you go about your day.
Show Your Skin Some Self Love By Being Gentle With it – Use a Cream Cleanser!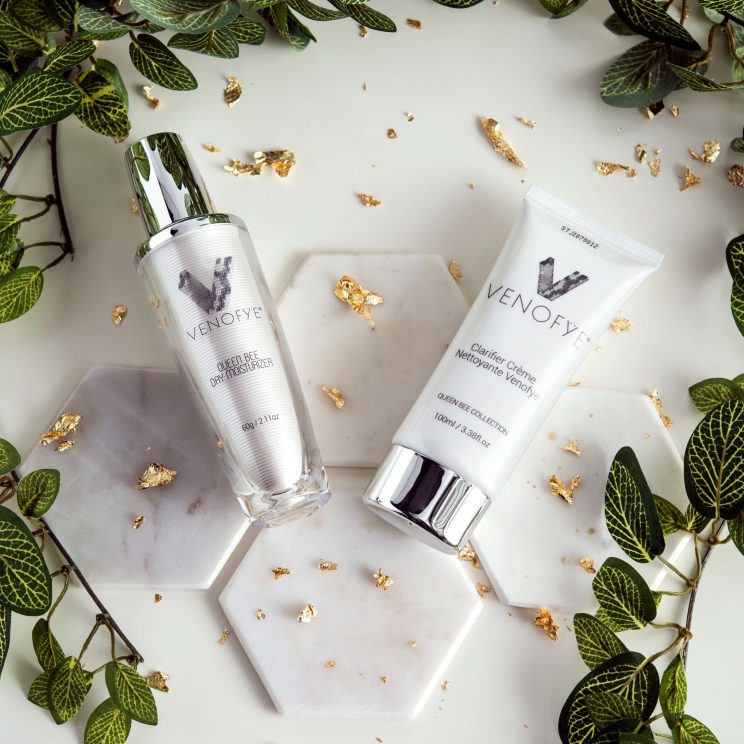 The most basic way to show self love to your own body is to use good products that aren't harsh. Cream cleansers are a good choice of face wash because a cream-based cleanser not only removes dirt and grime but also hydrates your skin. Additionally, the cream-based composition of this product is gentle enough to cleanse your skin without irritating it.
Venofye's Queen Bee's Clarifying Cream Cleanser makes for a great gentle cleanse, especially for your mornings. Loaded and enriched with glycerin and willow bark extract, this face wash slowly rehydrates the feel of your skin while clarifying its appearance. This will reduce the look of your pore size over time.
Summary
Self love is a long journey that takes years and years of work to perfect. However, you can start to treat yourself now by incorporating skin-loving products into your routine, and slowly, we're sure you'll be able to see results in no time.
In a nutshell, skincare is like an act of self-love. It's a daily ritual that you do every day to remind yourself that you are worth all the pampering and treats!
Ready to start treating yourself? Click here to shop Venofye's self love bestsellers.