Have you ever wondered how skin pollution affects your appearance? Well, pollution can affect the look of your skin in many different ways, causing everything from rashes to premature signs of aging.
Stick with us at Venofye as we delve further into how the pollutants in our environment can change our skin. We'll also discuss the steps that you can take today to diminish the visibility of the skin damage caused by pollution.
What is Skin Pollution?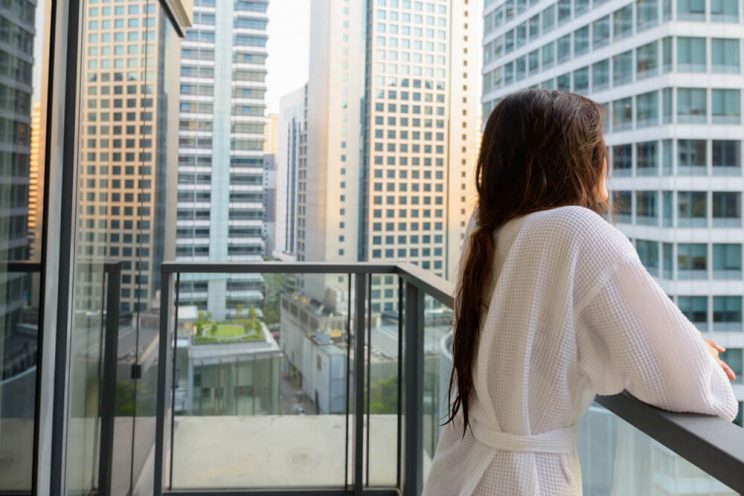 Before we get into the nitty-gritty of how skin pollution visibly affects your complexion, let's back it up a little and define skin pollution so that we know exactly what we're dealing with and where it comes from. 
Air pollution is the main cause of skin pollution. And by air pollution, we mean particulate matter in the air in our environment. This can come from vehicles, factories, power stations, and many other sources.
Your skin is your body's first line of defense from the various pollutants that exist in our environment. And, unfortunately, it is in direct contact with air pollutants daily. 
But why, you may wonder, is pollution so harmful to the skin? Well, it comes down to what is in the pollution itself. 
Pollutants include:
Various types of particulate matter 

Soot

Oxides

Organic compounds

Dust

Smoke

And more
Once these harmful pollutants make full contact with your body's protective outer layer, your skin, you absorb them through your pores.
With this absorption of pollutants come several detrimental effects, including less oxygen and vitamin E for your skin. This is what results in the numerous visible signs of skin pollution.
Pollution Ages Your Skin Prematurely
Every day your skin is vulnerable to the elements that exist beyond your front door. This includes UV rays and the pollutants that linger in our environment every day. One of the most proven and lasting effects that pollution has on your complexion is premature aging. 
The protective proteins within your skin that work to defend it from moisture loss and premature aging are called collagen and elastin. These proteins have their limits, however. Their defensive capacity is weakened and challenged daily by the elements and pollutants. As a result, this speeds up the skin aging process.
Reducing the Look of Pollution-Induced Skin Aging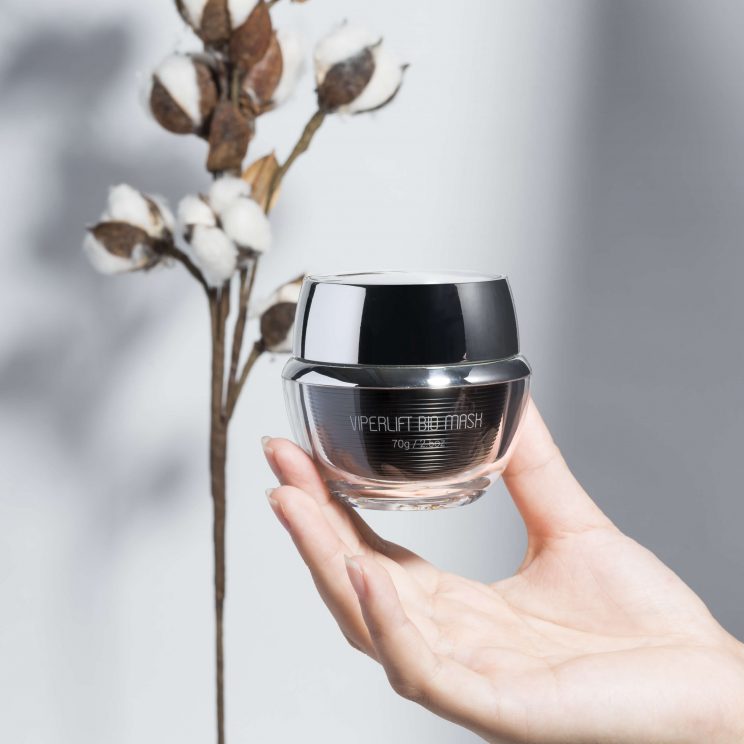 To treat these signs of premature aging, Venofye suggests using products infused with Snake Venom. Snake Venom has several benefits when applied topically to your skin. While the name of this ingredient may sound intimidating, Snake Venom is an effective peptide that mimics the Waglerin-1 that is found in the venom of the Temple Viper.
Snake Venom's benefits are powered by its ability to reduce the appearance of the existing lines in your complexion and leave the skin looking younger and more refreshed to boot!
A Snake Venom-infused skincare product that you might want to use to reduce the visible premature signs of aging brought on by skin pollution is our ViperLIft Bio Mask. One of the most popular products in our ViperLIft Collection, it's a vitamin-packed mask that includes our advanced formula and all of its magic. This is combined with the warming sensation that you'll experience as you massage it onto your skin.
The gentle heat created by the special formula in our mask aids in reducing the appearance of fine lines and wrinkles. With regular use of this mask as part of your skincare regimen, you'll help your skin to reap the rewards of Snake Venom.
Pollution Clogs Your Pores
Some of the pollutants that exist in our environment can seep through your skin's pores. Small airborne particles enter your pores easily, wreaking havoc on the appearance of your skin and leaving it looking dull and lacking shine. Other toxins in the air accumulate in your skin. They block your pores entirely, preventing your skin from absorbing the vitamins and minerals in your skincare products.
To cleanse and clear your complexion of skin pollution, without stripping your skin of its natural protective oils, you'll want to use a gentle yet effective cleanser. As the essential first step of any skincare routine, washing with high-quality cleansers reduces the particle load residing on your skin. This clears your pores of built-up debris, restoring and strengthening the feel of your skin.
Clearing Surface Pollutants From the Skin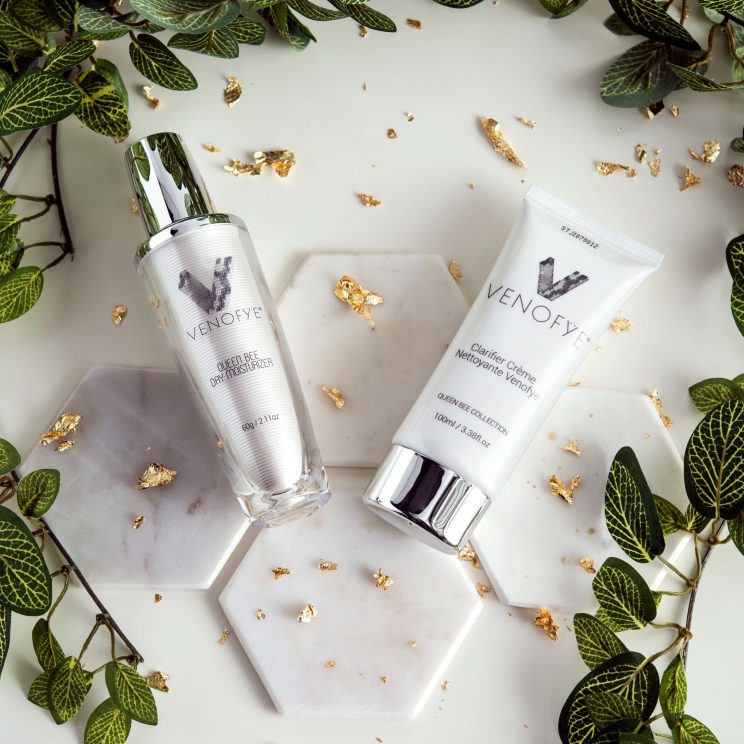 For this important task, we recommend our Queen Bee Clarifying Cream Cleanser. It's a face wash with ingredients that work gently yet effectively to clear away dirt, debris, makeup, and skin pollution. Our cleanser transforms into a milky lather when massaged onto the skin.
With your complexion thoroughly cleansed of skin pollution and your pores looking clear and healthy, that dull and lackluster appearance will be a distant memory.
That sounds like the perfect solution, right? We couldn't agree more!
Skin Pollution Causes Dark Spots
We've already discussed how the pollutants in our environment can directly absorb into your porous skin, causing damage. Some of this damage is visible in your mirror as irregular pigmentation, meaning hyperpigmentation, or what we call age spots or dark spots. This excess pigment is due to the damage caused by harmful free radicals in our environment. It's also due to the skin inflammation brought on by exposure to pollutants.
Fading the Visibility of Dark Spots Caused by Skin Pollution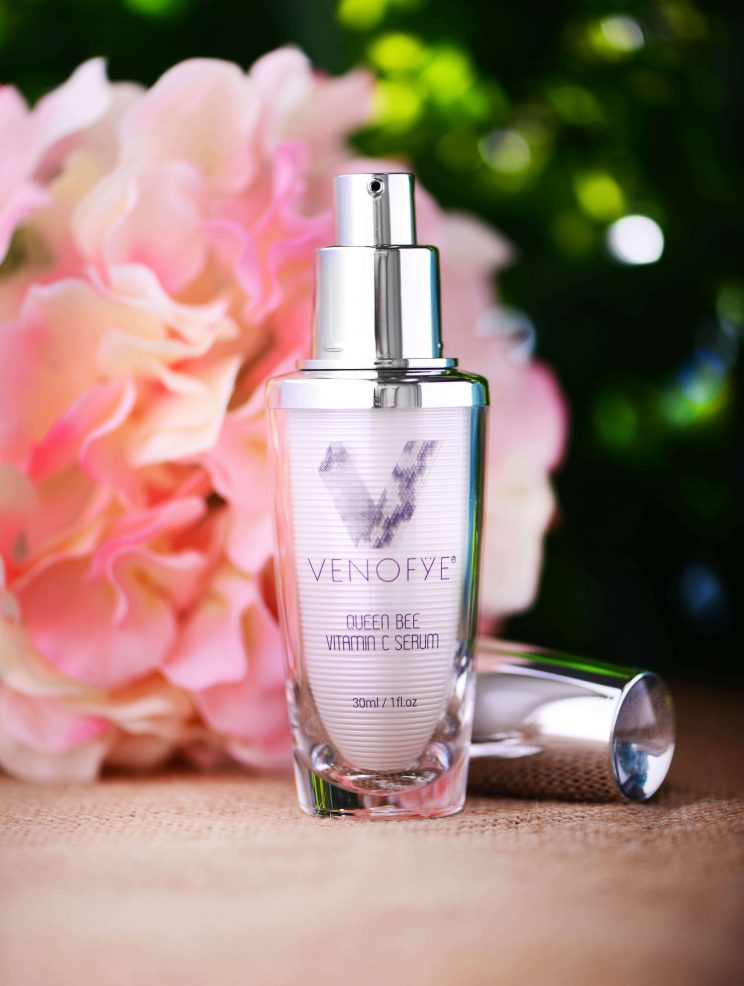 One of the best ways to fade the look of unsightly dark spots from skin pollution and brighten the appearance of your skin while you're at it is to use products infused with Vitamin C. You'll need to incorporate them into your regular skincare routine. Consistency is everything!
For this, we like our Venofye Queen Bee Vitamin C Serum. We've specially formulated this serum to include Tetrahexyldecyl Ascorbate and Ascorbyl Palmitate, two potent forms of Vitamin C. This elixir also contains Retinyl Palmitate, a strong form of Vitamin A that keeps skin looking taut and tight. With this combination of ingredients working their magic on your complexion, you'll immediately boost the radiance of your appearance and fade the look of those unsightly dark spots caused by skin pollution, leaving your complexion looking more bright and even.
And now we'd love to tell you a little bit more about Venofye and how we have revolutionized skincare with our star ingredient – bee venom!
About Venofye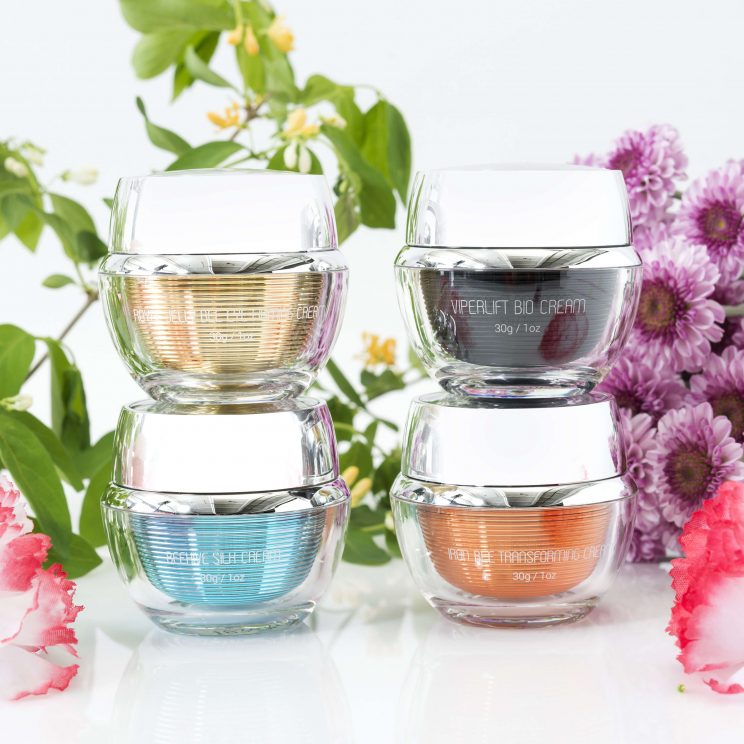 At Venofye, we have a long list of high-quality products that we've developed to help our loyal customers achieve dramatic, noticeable results that make them feel good about themselves. Our products target your skin concerns, including the visible signs of skin pollution. We've designed the formulations in our products with careful consideration and innovative research. 
While we're proud of our products, we realize that products are only as good as the ingredients they contain within. At Venofye, we take our time selecting ingredients proven to be highly effective at addressing a plethora of skin concerns, especially yours.
Our star ingredient is Bee Venom. Bee Venom boasts powerful properties. It's a trusted, safe ingredient in skincare products and is composed of peptides, enzymes, and amino acids. With regular use of products infused with Bee Venom, our customers notice a reduction in the appearance of wrinkles. This includes those caused by skin pollution. 
All of our products are designed to be of the highest quality. Even better, they're paraben-free and cruelty-free. We are also a bee-friendly company. Bees are not harmed during the venom extraction process.
Ready to Start Reducing the Visibility of Skin Pollution?
Environmental pollution can be extremely damaging to the skin, causing the appearance of dark spots, premature aging, a weakened skin barrier, and clogged pores. While you can't control the pollution in your environment, you can control how you reduce the appearance of skin pollution. The best way? By using high-quality products from Venofye that deliver targeted treatments for your skincare concerns.
Take steps to diminish the visible effects of skin pollution by ordering products from Venofye today!