When you look in the mirror and your reflection reveals dark spots, a dehydrated complexion, or dull, lackluster skin, you might not know where to begin to restore your complexion. If you search skincare for sun damage online, you'll find a variety of products are recommended but these suggestions may not apply to your specific sun-damaged skin concerns.
The good news is that here at Venofye, we know a lot about skincare, so we've compiled a list of products that you can use to heal your sun-damaged skin concerns and flaunt a more youthfully clear and bright complexion, starting today!
How does the Sun Damage the Skin?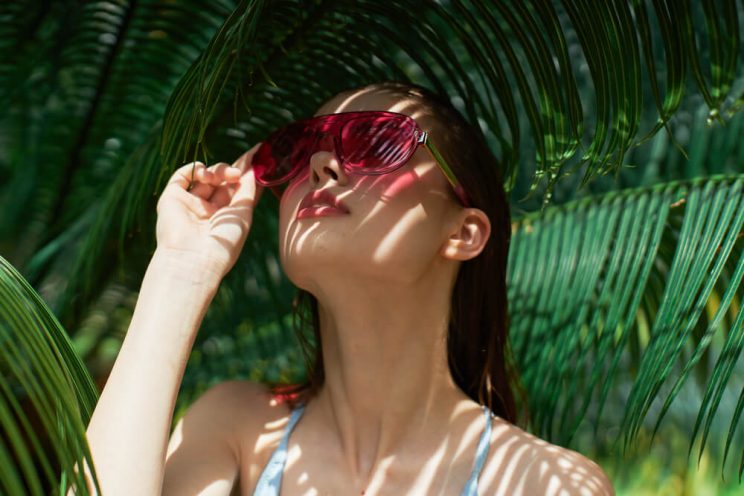 Before we dive into our suggestions for how to repair sun-damaged skin, it may help to cover how the sun damages your skin and changes its appearance. 
The sun's rays are powerful. They penetrate through the outer layers of your dermis, damaging and killing the new skin cells that reside there. Over time, the evidence of this internal destruction is revealed by signs of premature aging and photodamage. 
Signs of Sun Damaged Skin:
Fine lines and wrinkles

Loss of skin elasticity

Red, blotchy skin

Dark spots, freckles, redness

Uneven skin tone

Dehydrated Skin

Dull skin

Saggy skin
Rest assured that If you are experiencing these signs of sun damage and premature aging, you can take control of your skin by developing a skincare regimen that includes products that provide targeted treatments. With the right combination of high-quality skincare products, you can treat your skin woes and even reverse the effects that exposure to the sun has had on your skin.
Handling sun damage is twofold. Beyond treating the damage to your skin, you will need to commit to preventing any future potential sun damage with the consistent use of SPF rain or shine. 
Keep reading for more on how to repair sun-damaged skin and some of the products Venofye recommends to restore your complexion to its youthful best.
Use a Spot Correcting Serum to Fade Dark Spots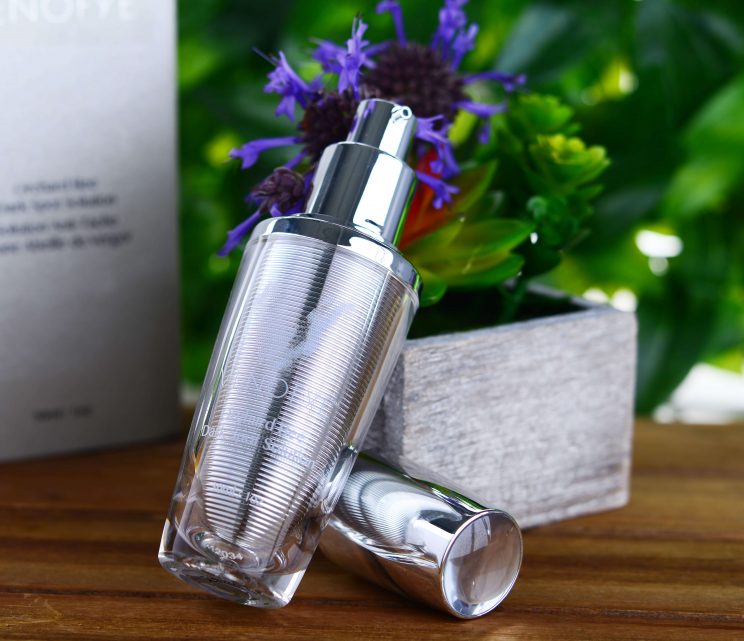 The sun's rays are powerful enough to leave more on your skin than tan lines. You may notice dark spots, new freckles, or patchy discoloration appearing on your complexion post-sun exposure or over time. These dark spots begin to form and become noticeable on your skin after the sun's UV rays trigger your skin cells to overproduce melanin, or pigment, giving your skin a spotted and uneven appearance.
To fade unsightly dark spots caused by unprotected exposure to the sun and its merciless rays, we recommend our Orchard Bee Dark Spot Solution. This spot solution is a velvety serum that feels smooth and soft on your skin while it clears and brightens your complexion. 
You'll find that our Orchard Bee Dark Spot Solution is packed with spot-fighting vitamins and formulated specifically to tackle any discoloration caused by sun exposure. 
Vitamin C (Ascorbic Acid)

Vitamin A (Retinyl Palmitate)

Bee Venom

Orange Peel Extract
The properties of Vitamin C allow it to target and inhibit your skin's production of melanin, the root cause of unwanted pigment. Vitamin C is also nature's antioxidant, meaning it goes to battle with harmful free radicals and any oxidative stress that threatens your complexion. 
Regular use of products containing Vitamin C supports the care of your skin in other ways as well. Vitamin C has been shown to help the skin produce more collagen, which you need to maintain your plump, youthful complexion. You can count on Vitamin C to reduce the appearance of fine lines and wrinkles, as well. It's the vitamin you need to slow the aging of your skin and leave it glowing.
Vitamin A, meanwhile, is an essential nutrient and nature's collagen-stimulating ingredient. Retinol encourages the production of newer, younger skin cells. This aids in reducing the appearance of dark spots from the sun. It'll also soften the appearance of wrinkles and fine lines, as well as make your complexion more tight and taut.
Use an Eye Wand to Promote Collagen Production Around the Eyes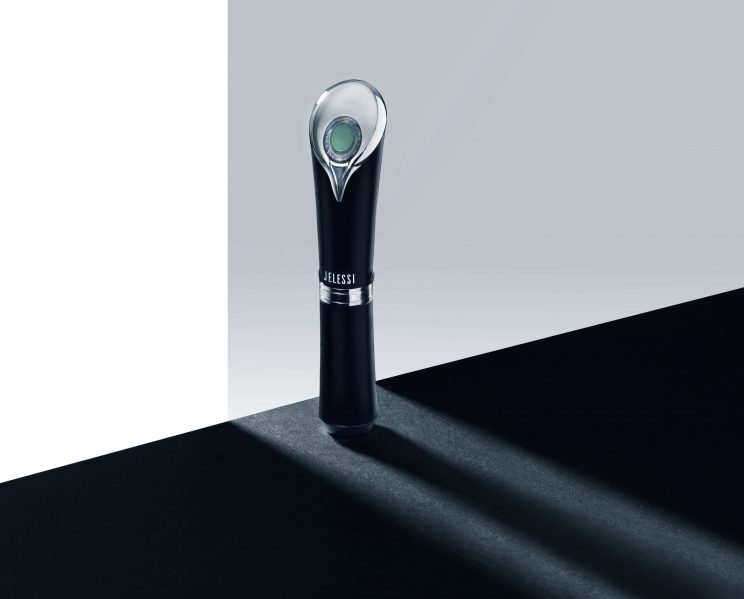 With the rays of the sun penetrating your skin and disrupting the production of collagen, the delicate skin around your eyes may be showing signs of aging. You could be seeing crow's feet, sagging eye bags, and even puffiness. This makes you look tired and haggard. To rediscover, brighten, and tone the skin around your eyes, Venofye recommends the use of a high-quality skincare device that promotes the production of collagen.
The use of a device that delivers controlled amounts of light therapy to your damaged skin stimulates the production of collagen in the hypodermis layers of the skin. This smooths the wrinkles in its path. An LED device also promotes a tighter, more youthful eye area by boosting circulation at a deeper level.
With this sensitive area revitalized, you'll exude the confidence that only a fully restored complexion can bring.
The Photonix-2 Eye Wand is the device we'd recommend to treat the signs of sun damage around your eyes. This includes puffiness, dull skin, fine lines, and wrinkles. 
The first mode provides LED light therapy that helps to eliminate toxins within your skin, de-puff the area, and brighten its appearance.
The second mode provides red light waves that encourage the production of both collagen and elastin, softening the appearance of the crow's feet, fine lines, and wrinkles around your eyes.
For the most stunning results, we recommend using the Photonix-2 Eye Wand for about 5-7 minutes, just 2-3 times a week, as part of your skincare regimen. This is all you'll need to treat and repair damaged skin around the eyes.
Use a Multi-Tasking Day Cream With SPF to Protect Your Skin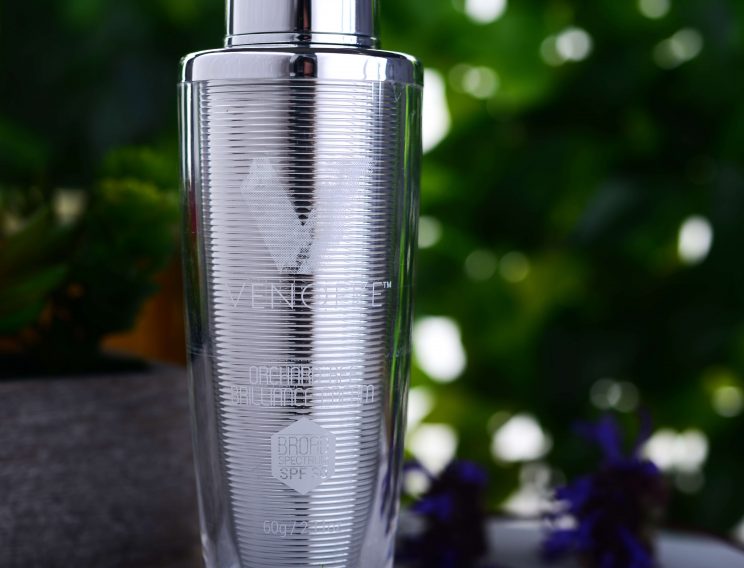 Rain or shine, during the day your skin is exposed to the dangers of the sun and its harmful UV rays, dangerous free radicals, and environmental pollutants. If your skin is unprotected, the sun's rays will penetrate right through the protective outer layer of your skin.
If you want to treat your skin and reverse the signs of sun damage, you'll want to be sure that your skin is well protected from further sun damage. The best way to do this is by using a multi-tasking day cream. Look for one that treats any existing damage while keeping your complexion, and its vulnerable outer layers, well-protected.
For multi-tasking protection for your skin during the day, we suggest our Orchard Bee Brilliance Cream SPF 30. It's a lightweight spot-correcting cream that we've formulated with a unique combination of ingredients to both protect and illuminate your skin. The ingredients in our day cream go to work at repairing your sun-damaged skin cells while simultaneously reducing the appearance of signs of aging. You can kiss goodbye to dull, dehydrated skin. At the same time, you'll be enjoying protection from the sun's rays with SPF 30.
We've specially designed this day cream with an advanced brightening complex. It will bring that youthful glow back to your skin while providing an invisible shield of protection to your complexion all day long.
To be sure that your skin is always protected, use our Orchard Bee Brilliance Cream SPF 30 daily. In addition to this, take a few extra sun protection measures. A wide-brimmed hat will keep your face shaded, as will some large sunglasses. Long but loose clothing is also a must to protect the skin on your body. All of this extra care is essential while your skin is healing.
Treat Your Skin to a Collagen-Stimulating Mask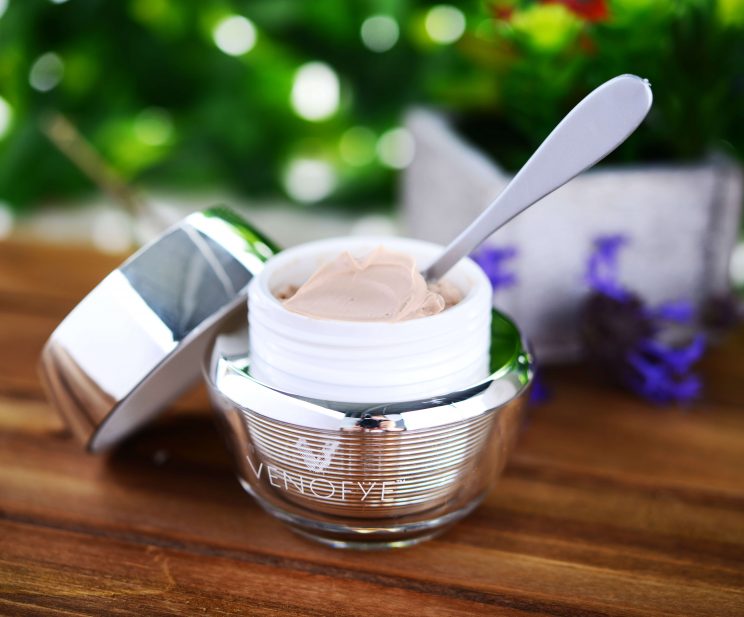 UV rays wreak havoc on the collagen fibers in your skin. They make their way to the middle layer of unprotected skin, called the dermis. Once they're there, they trigger the collagen in your skin to break down. Continued exposure to the sun increasingly speeds this breakdown, resulting in more wrinkles and sagging skin. The more damage that's caused, the longer it'll take to fix. As a result, multiple methods are best.
We've already covered a few steps that you can take to rebuild your skin's collagen levels, but here's another. Our Orchard Bee Elevating & Balancing Mask is the mask you need if you want to restore your complexion to its pre-sun, youthful, plump beauty. 
Packed with vitamins, minerals, skin-soothing Aloe, and Bee Venom to stimulate your skin's production of collagen, we've formulated our mask with a unique combination of ingredients. They work in harmony to target your main anti-aging skin concerns.
Ingredients in Our Orchard Bee Elevating & Balancing Mask:
Bee Venom

Vitamin A (Retinyl Palmitate)

Helianthus Seed Oil

Ginkgo Biloba Leaf Extract

Aloe Barbadensis Leaf Extract

Vitamin E

Soluble Collagen

DMAE
While you have likely heard of some of these ingredients and know about their proven anti-aging benefits for your skin, you may not have heard of DMAE or Dimethylaminoethanol.
Think it sounds scary?
Don't be worried. Get excited. DMAE is an ingredient that has been getting a lot of buzz in the world of aging skincare. DMAE has properties that offer anti-aging benefits when applied to the skin. These anti-aging benefits include softening the appearance of wrinkles, dark circles under the eyes, and drooping skin on the neck. 
The Aloe Barbadensis Leaf Extract infused into this mask returns hydration to your sun-parched skin. At the same time, it'll soothe and heal damage. All without clogging your pores or causing breakouts!
As with all of our skincare products, you'll find Bee Venom amongst the other effective ingredients in this mask. Bee Venom is the superstar ingredient here at Venofye.
Why?
Studies have suggested that Bee Venom can help to reduce the appearance of wrinkles and fine lines. This includes those that are caused by sun exposure. Bee Venom works by triggering your skin cells to speed up the rate of collagen and elastin synthesis, which are essential for a youthful complexion. Bee venom is also naturally composed of 18 skin-loving components, including amino acids, enzymes, and peptides. 
Use our Orchard Bee Elevating & Balancing Mask weekly on cleansed skin. For best results, use in tandem with our Orchard Bee Dark Spot Solution.
Pamper Your Skin With an Energizing Mask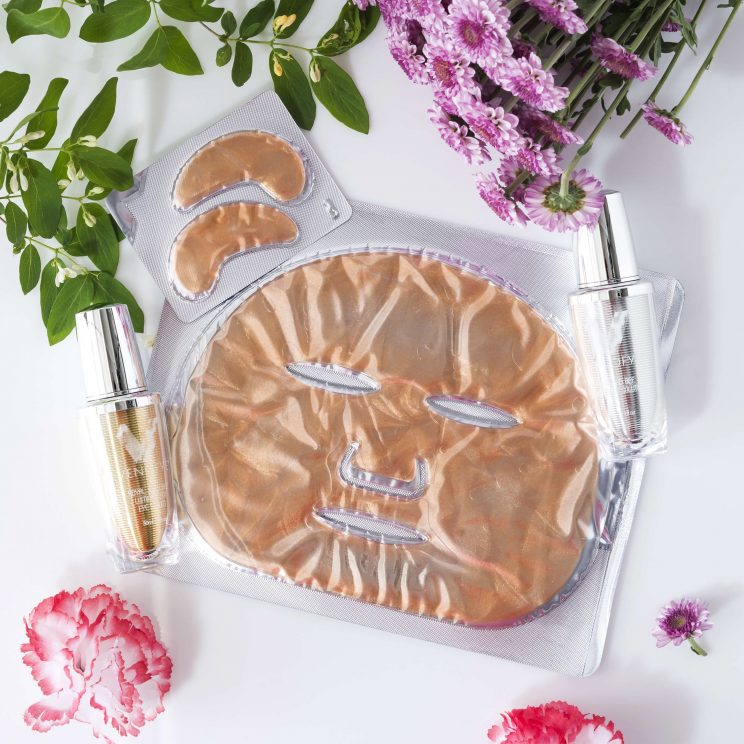 If you have sun-damaged skin, then you're probably all-too-familiar with that dull finish your skin always seems to sport. To reinvigorate your complexion and refresh your look, we suggest pampering yourself with a little TLC. How, exactly? With a vitamin-packed energizing mask.
Our Ageless Energizing Mask boasts some of the most desired ingredients in the skincare industry, including our signature ingredient, Bee Venom. This is combined with a potent elixir of Collagen, Lavender Oil, and other botanical extracts. Use our Ageless Energizing Mask monthly for optimal skin illumination and a silky-smooth complexion refresh. 
Conclusion
Treat and repair the signs of sun-damaged skin by including the products we've discussed in your restorative skincare routine. Remember – no matter how good those products may be, they won't be able to work if you're still exposing your skin to UV rays. So, in addition to upgrading your routine with these superstars, ensure that your SPF is always nearby!
Check out more skin-transforming formulas at Venofye.