The beginning of another new year brings with it the promise of starting fresh as we commit to making personal changes to improve our lives. 
At Venofye, we'd love to help you with your New Year's resolutions for your skin. We've compiled a list of our top suggestions for steps you can take, today, to transform the look of your complexion.
Add Bee Venom to Your Skincare Routine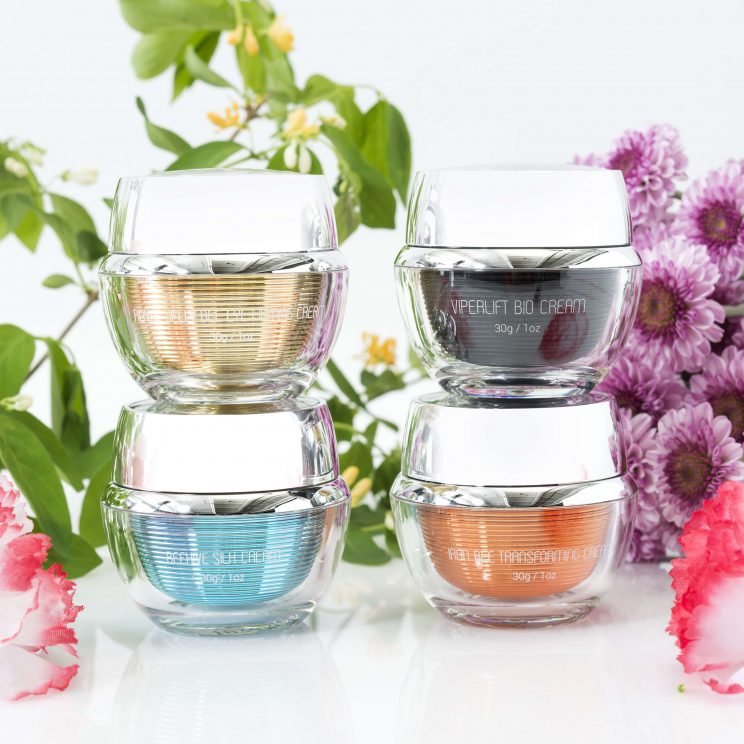 Bee Venom has powerful properties. For centuries, it has been used in medicine and for wellness. Composed of peptides, enzymes, and amino acids, Bee Venom is also a trusted ingredient to look for in skincare products. Regular use of products containing Bee Venom reduces the appearance of wrinkles, soothes the feeling of skin inflammation, and restores a look of radiance to the skin. 
To achieve the desired results from the first of our New Year's resolutions for your skin, we suggest using our Queen Bee Clarifying Cream Cleanser. Cleansing is a crucial first step of any good skin care regimen. This is a gentle face wash that transforms into a milky lather to clear away dirt, debris, and makeup. With your complexion cleared of this buildup, your skin will immediately look radiant and smooth. 
Already have a cleanser you love? You'll find bee venom in all of Venofye's products!
Pay More Attention to Your Skin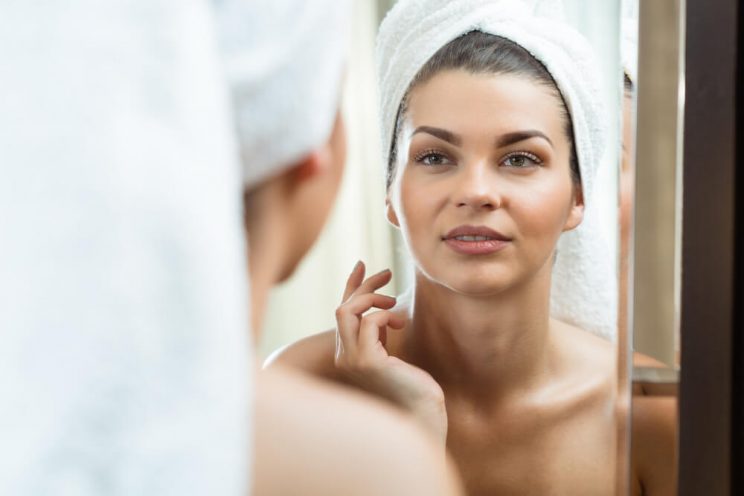 When considering new year's resolutions for your skin, many focus on changing the aesthetics of their skin. However, because the skin is the largest organ in the human body, how it feels is even more important. For example, to protect our bodies from potentially serious illnesses, such as skin cancer, it's vital to apply an SPF cream every single day, rain or shine, wherever our skin is exposed. 
We recommend our Orchard Bee Brilliance Cream SPF 30 for protecting the body's largest organ from the harmful effects of UV rays from the sun. It's a lightweight day cream with an effective SPF 30. We've developed this cream to leave the skin feeling strengthened, fortified, and healthy.
Invest in a Product That Instantly Diminishes the Visibility of Wrinkles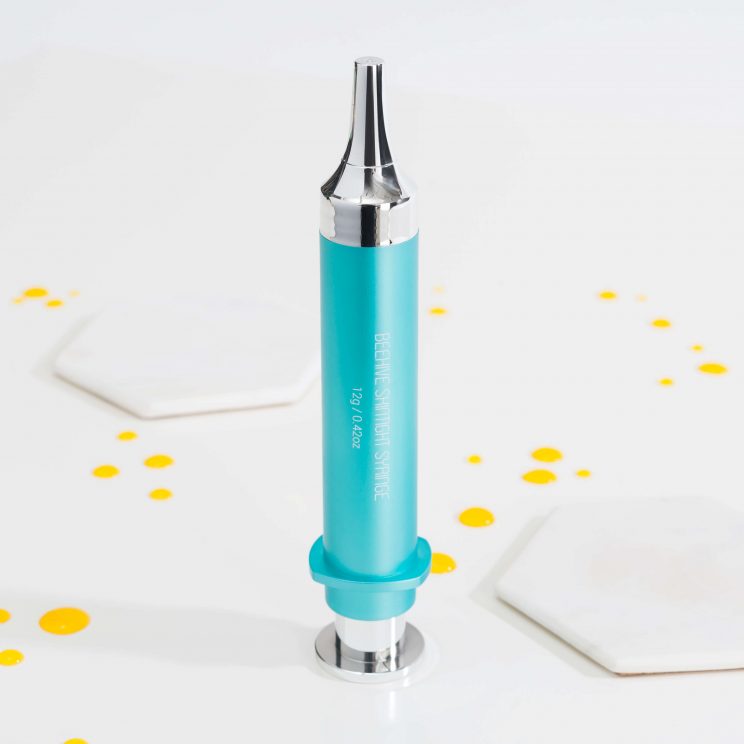 Part of the aging process is that our skin's production of collagen and elastin proteins begins to decline. Without these vital youthful skin building blocks, our complexion begins to look haggard and worn. And as the skin gradually loses its elasticity and firmness, we begin to discover the appearance of fine lines and wrinkles forming. For this reason, we suggest investing in a product that reduces the appearance of these signs of aging as one of your New Year's resolutions for your skin

We recommend incorporating our Beehive Skintight Syringe into your arsenal of skincare products. Each syringe contains a powerful formula that includes Bee Venom, peptides, antioxidants, and botanicals. The ingredients in this formula work well on all skin types and bring targeted improvements to the skin, reducing the appearance of wrinkles, our most visible sign of aging.
Treat Your Skin to Vitamin C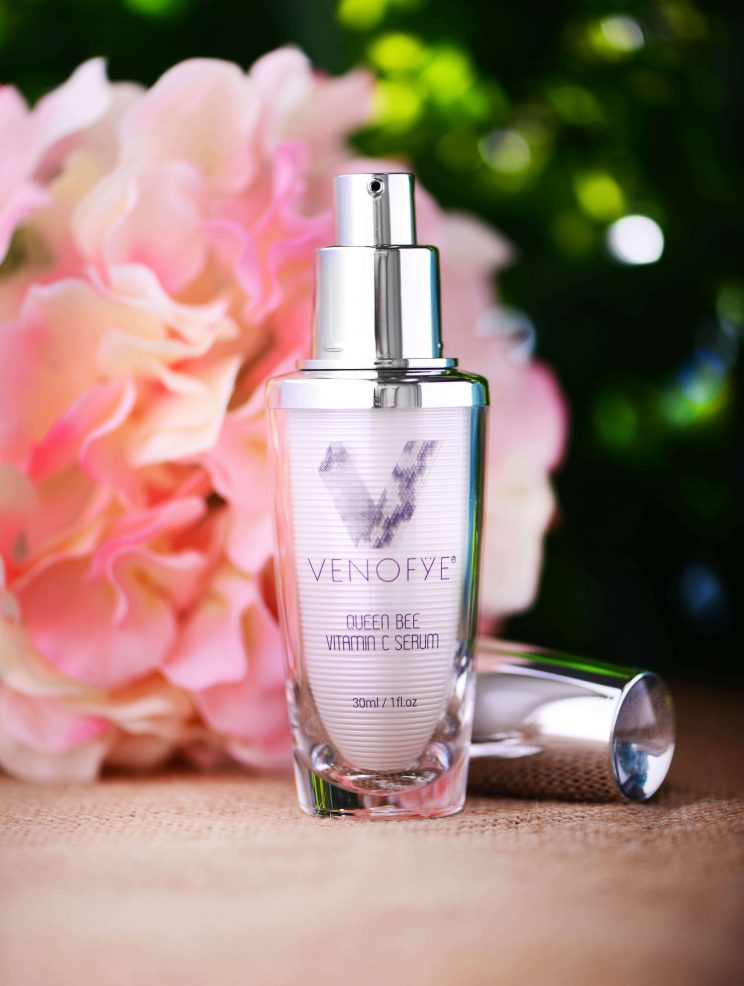 Vitamin C is a powerful antioxidant. When used topically, Vitamin C has several benefits for the complexion. It reduces the look of fine lines and wrinkles while brightening the appearance. Vitamin C is also a valuable ingredient for fading the appearance of scars.
For including Vitamin C in your New Year's resolutions for your skin, we like the Venofye Queen Bee Vitamin C Serum. We've developed this serum to include two potent forms of Vitamin C, Tetrahexyldecyl Ascorbate and Ascorbyl Palmitate, along with Retinyl Palmitate, a potent form of Vitamin A that keeps the skin feeling firm. Together, these ingredients boost how radiant your skin looks immediately. Your skin will look softer, more taut and even, and more youthful in appearance.
Already have a vitamin C face serum you love? You'll find eye serums containing this superstar antioxidant at Venofye too! One favorite is the Royal Jelly Bee Luminescent Eye Serum. In addition to vitamin C, it also contains peptides, bee venom, and a plethora of antioxidants. Your eyes will look brighter, smoother, and perkier in no time!
Pamper Your Neck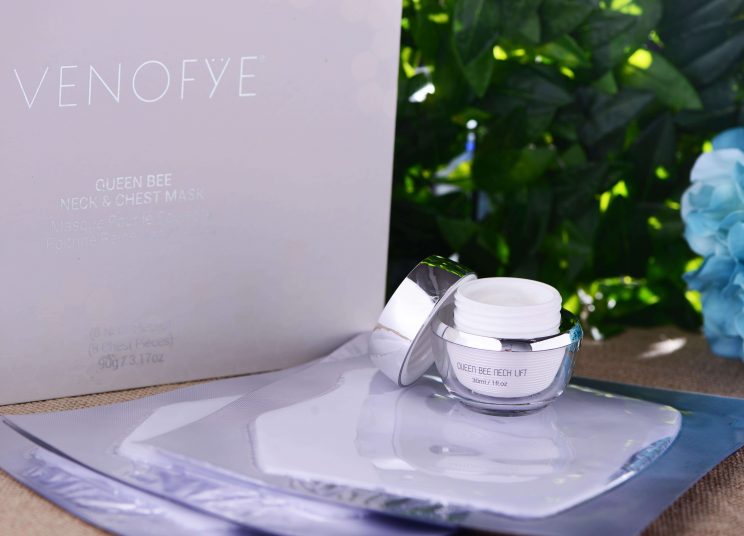 The neck is an area that is often a forgotten area with skincare. However, proper attention is needed in this area to prevent the look of wrinkles and a loose, crepey appearance from developing on your neck. The neck region is also prone to dehydration, especially during the winter months.
To pamper your neck this year, use high-quality products with ingredients that work effectively on this area of your body. This includes remembering to apply sunscreen daily on your neck region to prevent potential sun damage, which is the primary cause of these concerns.
To transform the appearance of your neck, we like our Queen Bee Neck Lift. This unique product is infused with rich ingredients designed to reduce the appearance of unsightly wrinkles. It'll tighten and smooth the look of loose, crepey skin on this delicate area of the body.
Give Snake Venom a Try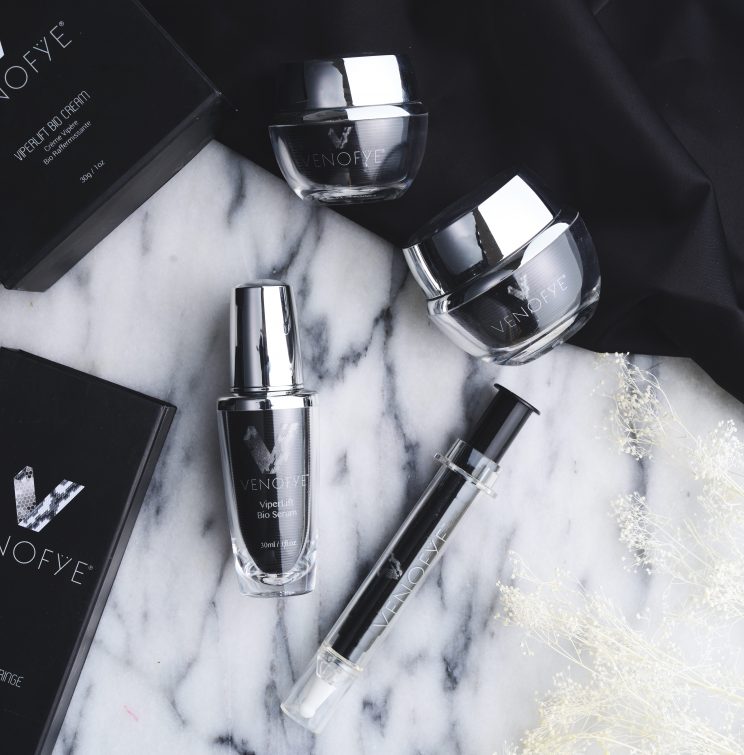 Like Bee Venom, the use of Snake Venom has several benefits when used topically on your skin. Snake Venom, or Diaminobutyroyl Benzylamide Diacetate, is a peptide that mimics Waglerin-1, which is found in the venom of the Temple Viper. We love it for how it reduces the appearance of wrinkles, giving the skin a tight and firm finish.
To make this resolution a reality by adding Snake Venom into your skincare routine, we recommend our ViperLIft Bio Mask.  One of the most popular products in our ViperLIft Collection, this mask combines its advanced formula with a warming sensation as it's massaged onto the skin. The gentle heat provided by the massaging motion of this mask assists in reducing the appearance of wrinkles. With regular use of this mask, you'll help your skin achieve a revitalized, luminous look.
Elevate Your Routine with a Skincare Device
Using quality skin care devices should not be underestimated when considering New Year's resolutions for your skin. Regular use of a quality skincare device can bring about significant changes. Depending on your skincare concerns, you may wish to find a skincare device that can fade the look of discoloration from the sun or improve the feel of skin texture. 
While there are many Skincare devices to choose from here at Venofye, we recommend the Jelessi Torche V2+ Amber Light. This device treats your skin to a special LED light-producing product that tackles your skincare concerns from the privacy of your own home. It's a product that can be used to combat the look of redness, an uneven-looking tone, and the feeling of skin inflammation. It can also reduce the appearance of dark spots on the skin. Use it regularly and it'll leave your complexion looking thoroughly refreshed, smooth, and bright.
Care for Your Skin Overnight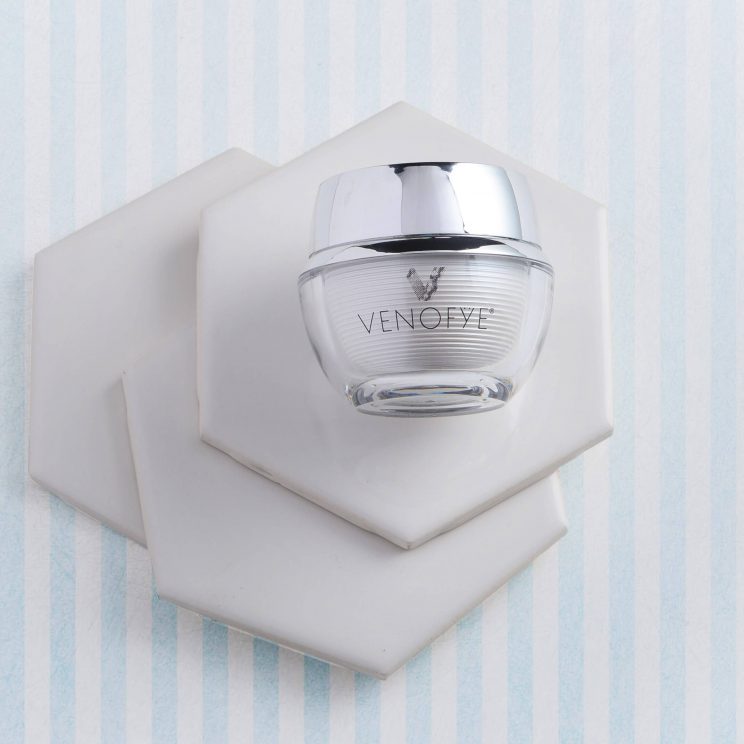 You may be sleeping at night, but your skin isn't. Instead, your skin cells are hard at work repairing all of the environmental damage that it has experienced that day.
Give it a helping hand with an overnight treatment packed with ingredients that'll support how your skin feels at night. We would recommend the Queen Bee Overnight Therapy. This lightweight cream has been infused with vitamins A and E, plus antioxidant-rich green tea extract. Apply it before bed and wake up to a refreshed and luminescent glow. What's not to love?!
About Venofye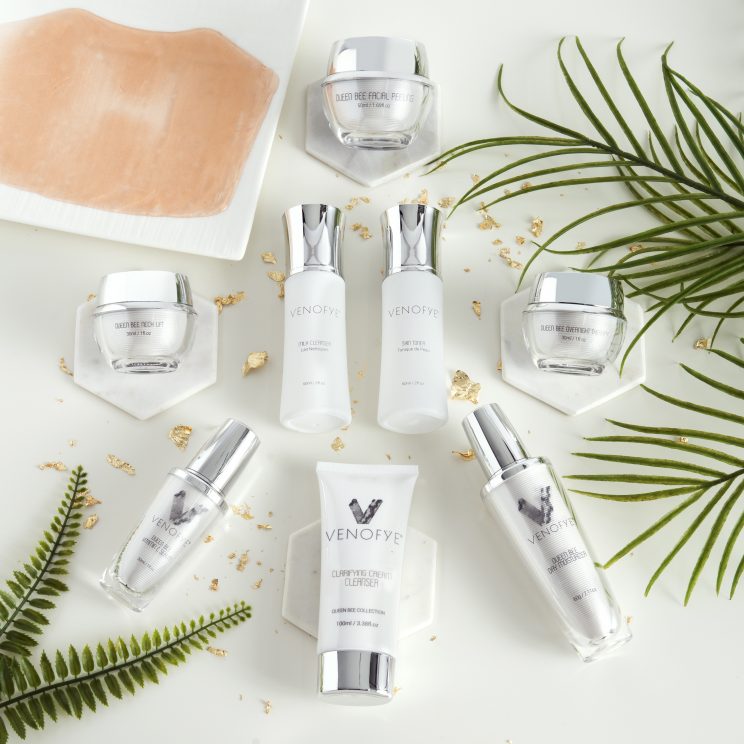 At Venofye, our goal is to design products that help our customers take control of their skincare concerns. We design our products using careful consideration and intense research. Our products meet the needs of many different skin types and treat many skin concerns.
While we're proud of our long list of high-quality products, we understand that our products are only as good as the ingredients they contain within. And so, at Venofye, we pay special attention to our ingredients to ensure that they are research-backed and proven to be effective in addressing multiple skincare concerns. We strive to offer the best formulations available for each of your skincare needs.
In addition to Bee Venom, our products contain a variety of research-backed effective skincare ingredients, like peptides, botanicals, and antioxidants. We've designed our products to produce noticeable, marked improvements in the appearance of your skin.  
Our customers trust us with the care of their skin because they see the results that our products provide. They also trust in us because our products are designed to be high quality, paraben-free, and cruelty-free. Bees make our business and we are a bee-friendly company. Bees are not harmed during the extraction process used to obtain Bee Venom for our customers. 
In Conclusion
To follow the New Year's resolutions for your skin that we have suggested, you'll need to make a renewed commitment to self-care by giving your skin, in particular, some tender love and care. And taking steps to invest in the appearance of your skin is a great way to set the tone for the rest of this new year. A fresh-looking face is a powerful tool to have with you as you go about your day.
And when you prioritize your skin and its care with the use of the products that we've recommended, you can be confident that you'll showcase a more youthful-looking and refreshed-feeling complexion for the days to come.
Start putting together your New Year's resolutions for your skin today with the help of the exquisite formulas from Venofye!