No matter your age, skin type, or main skin concerns, a day moisturizer is a must in every skincare routine. This is a product that you should be religiously using each and every day.
Why is a day moisturizer so important?
For a few different reasons. To start with, a day moisturizer forms a barrier over the surface of your skin. It'll leave your skin feeling guarded against environmental stressors, such as pollution and the many other toxins that are all around you. It'll also help your skin to retain moisture, which will give your complexion a plump and dewy glow throughout the day.
If all of that wasn't enough, many day moisturizers also contain added ingredients to target a variety of skin concerns. Whether it may be the appearance of wrinkles, dark spots, oiliness, or anything else, chances are that there's a day moisturizer that can help.
But how do you choose the best day moisturizer? This all depends on what you need. Don't worry, Venofye is here to help you figure that out! Here are four formulas that won't let you down:
The Best Day Moisturizer for Fighting the Appearance of Fine Lines and Wrinkles: The Iron Bee Transforming Cream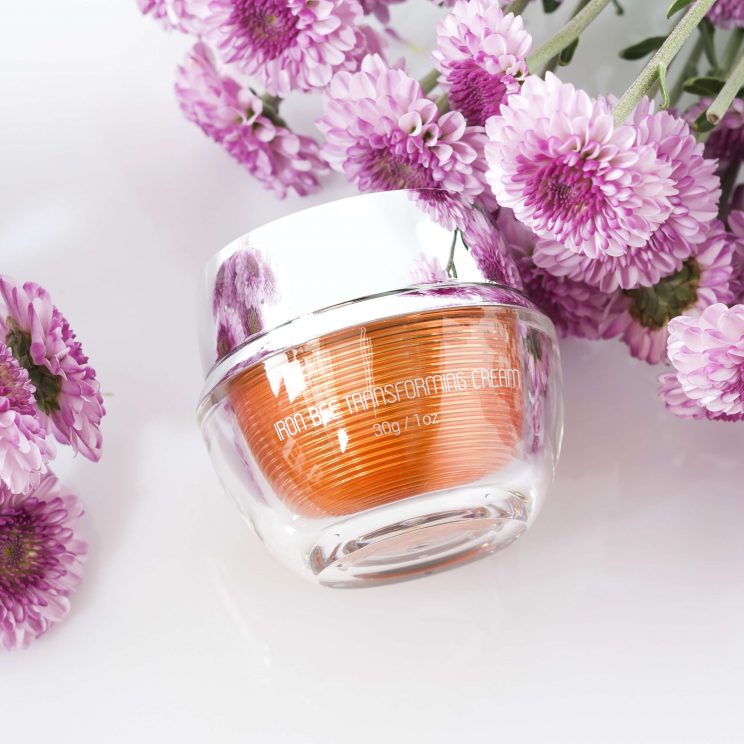 We'll be honest – all of our day moisturizers offer fantastic results. However, if we'd have to pick just one to target the appearance of those fine lines and wrinkles, we'd recommend the Iron Bee Transforming Cream.
The best day moisturizer doesn't need to be overly complicated, and this cream proves that point. It doesn't have a particularly long ingredient list, and it doesn't need to. This formula contains science-backed compounds in high concentrations, enabling it to bring about a smoother and firmer-looking complexion.
Key Ingredients
The best day moisturizer for mature skin will contain a form of vitamin A. In our Iron Bee Transforming Cream, we've used retinyl palmitate.
Why is vitamin A so important? Because, when used topically, it reduces the appearance of wrinkles.
In addition to vitamin A, you'll also find green tea extract starring in this moisturizer. 
Finally, let's talk bee venom. This is our signature ingredient here at Venofye, and for good reason. It has been proven to effectively reduce the appearance of wrinkles, helping to slow down the visibility of skin aging.
And don't worry – bees aren't harmed when their venom is collected. It's done in a way that's completely safe for them – they'll continue to live a normal life afterward. Here at Venofye, bees provide us with our star ingredients, so we're all for keeping them safe!
The Best Day Moisturizer to Revive and Perk Up the Look of Your Skin: The ViperLift Bio Cream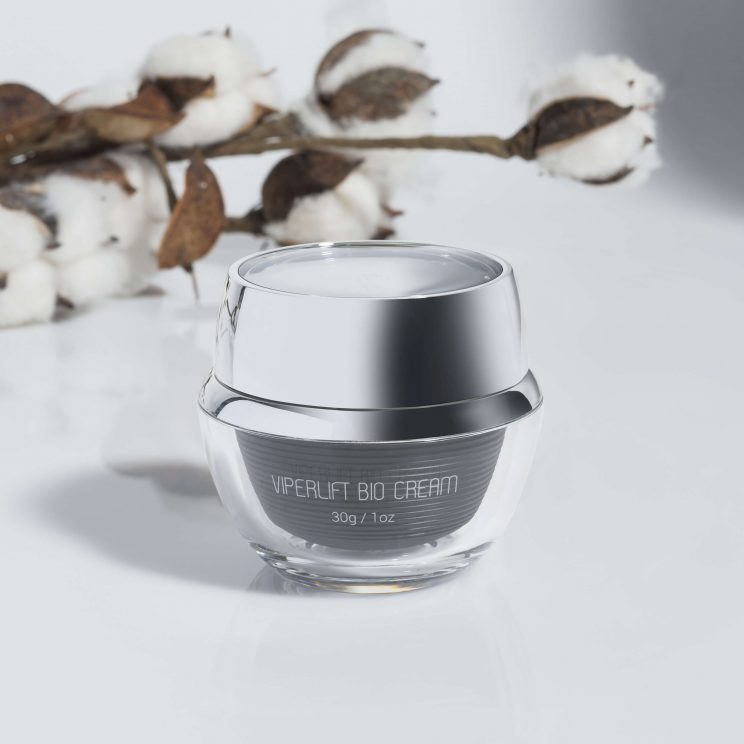 If you've noticed that your skin has started to look quite dull and sallow during the day, then the Venofye ViperLift Bio Cream is just what you need.
This formula has been designed to revive the look of the skin. It also contains compounds that'll give your skin a smoother and more even finish. It has quite a lightweight consistency that quickly absorbs into the skin, making it well-suited to every skin type.
Key Ingredients
One of the best ways to revitalize the look of the skin is to make sure that it feels hydrated. The ViperLift Bio Cream does just that with its many different humectants. From glycerin to beeswax to squalane, these ingredients have moisture-binding properties that leave skin looking full and plump.
You'll also notice that we've included caffeine in this formula. If you're someone who can't start the day without your caffeine fix, then allow your skin to benefit from that boost of energy too! Caffeine brings a rosy glow to the skin. 
Don't be afraid when you see dimethylaminoethanal tartrate on the ingredient list of our ViperLift Bio Cream. Sure, it has a long and hard-to-spell name, but this ingredient, otherwise known as DMAE, is a fast-acting compound that'll leave you looking firmer, tighter, and younger.
Tetrahexyldecyl ascorbate is another ingredient that you may not be familiar with. However, again, it's one worth knowing. It's a highly stable form of vitamin C that'll give your appearance a constant glow.
The Best Day Moisturizer to Rebalance the Feel of Your Skin: The Beehive Silk Cream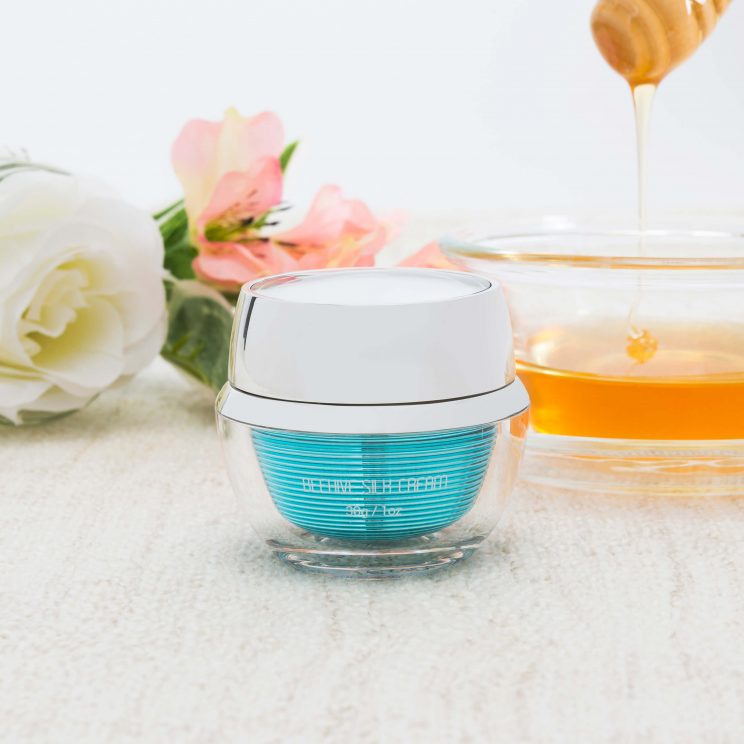 Some people love a rich and thick day moisturizer. However, others prefer a lighter and silkier formula that won't weigh their skin down, which is why our Beehive Silk Cream is such a hit.
This is a formula that's capable of rebalancing the feel of the skin. If you have dry skin, it'll leave you feeling hydrated. On the other hand, if you have oily skin, it'll reset sebum production to take your greasiness down a notch.
Sounds good, right? Let's take a closer look at what's inside these pretty blue jars…
Key Ingredients
The best day moisturizer needs to offer several hydrating compounds. We've already talked about how humectants work, and the Beehive Silk Cream contains a vast selection of them. From sodium hyaluronate to glycerin to algae extract, you'll find numerous moisture-boosting ingredients in this silky solution. If your skin has been feeling dehydrated, this cream will put things right.
The Best Day Moisturizer to Reduce the Look of Skin Damage: The Apitoxin Collagen Cream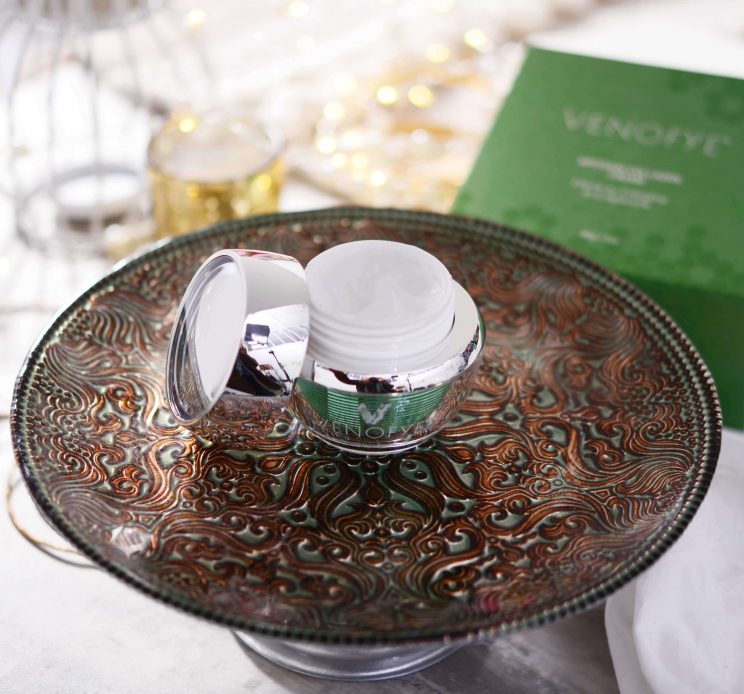 When it comes to keeping your skin looking as healthy as possible, antioxidants are everything.
When it comes to the best day moisturizer for a good ol' dose of antioxidants, we'd recommend the Apitoxin Collagen Cream. You'll easily understand why once you take a closer look at its ingredients…
Key Ingredients
Almost every ingredient in this moisturizer has antioxidant effects, which is quite an impressive feat. One of the most powerful? Ascorbic acid, which is the purest form of vitamin C.
In addition to vitamin C, we've also added vitamins A and E to this moisturizer. When combined with vitamin C, these become all the more powerful.
There's a very long list of plant extracts in this formula too – here are just a few:
Green tea leaf extract

Calendula flower extract

Grapefruit extract

Lime extract

Algae extract
Another ingredient worth drawing your attention to is beta-glucan. It's an ingredient that has humectant properties. However, it's even more effective than skincare's favorite humectant, hyaluronic acid. As a result, it has seriously intense hydrating properties that'll give your skin a soft and supple feel.
How to Add a Day Moisturizer to Your Skincare Routine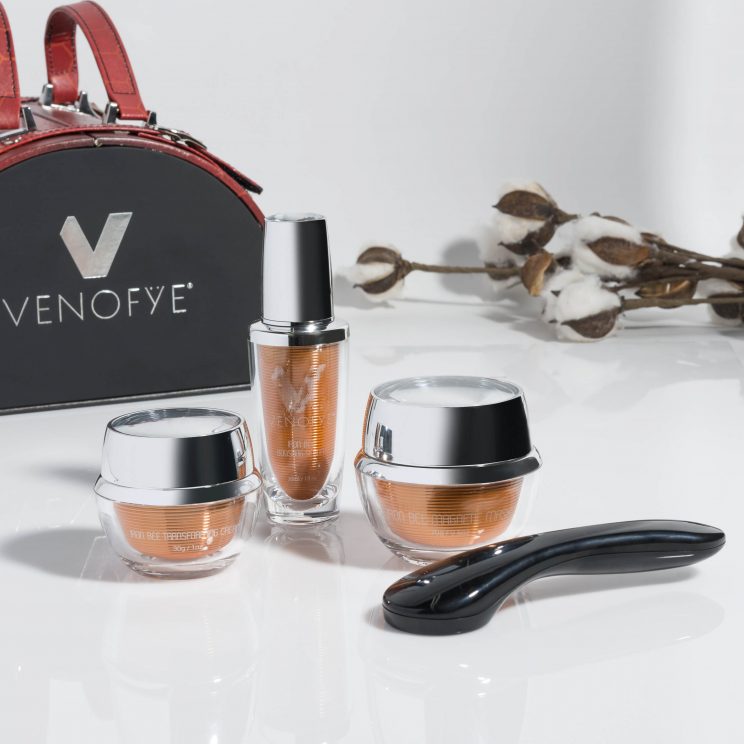 Never really bothered using a day moisturizer before?
Adding one to your skincare routine is easy.
Wait until you've washed your face in the morning. If you've cleansed your skin the night before and have dry or sensitive skin, then you don't need to use a cleanser again – splashing it with water should suffice. However, if you've got normal or oily skin and do want to use a cleanser, give our Queen Bee Clarifying Cream Cleanser a try!
Once your face is clean, apply a serum if you have the time. We understand that mornings can be rushed, but the 30 seconds that it takes to apply a serum can make a huge difference to your skin! If you don't yet have a go-to serum, take a look at the ViperLift Bio Serum – it's great for all skin types!
Then, apply your day cream (if you skipped the serum step, then go ahead and apply this directly onto your freshly cleansed skin). Gently massage the cream into your skin in circular motions, until it has been absorbed.
Remember to follow this up with sun protection!
Choosing the Best Day Moisturizer for Your Skin
There are a couple of main points to consider when choosing the best day moisturizer for your skin. For starters – your skin type. If you have very oily and greasy skin, then go with a lightweight formula, like the Beehive Silk Cream. However, if your skin is dry and thirsty, quench it with a thick and rich cream, such as the Apitoxin Collagen Cream.
In addition to that, you also need to prioritize your skin concerns. If smoothing away the appearance of those wrinkles is your main aim, look for a day cream like the Iron Bee Transforming Cream. On the other hand, if you'd like to brighten up the look of your complexion, go for a moisturizer such as the ViperLift Bio Cream.
Whatever your skin may need, you're sure to find at Venofye. Click here to browse more of our best-selling skincare innovations.