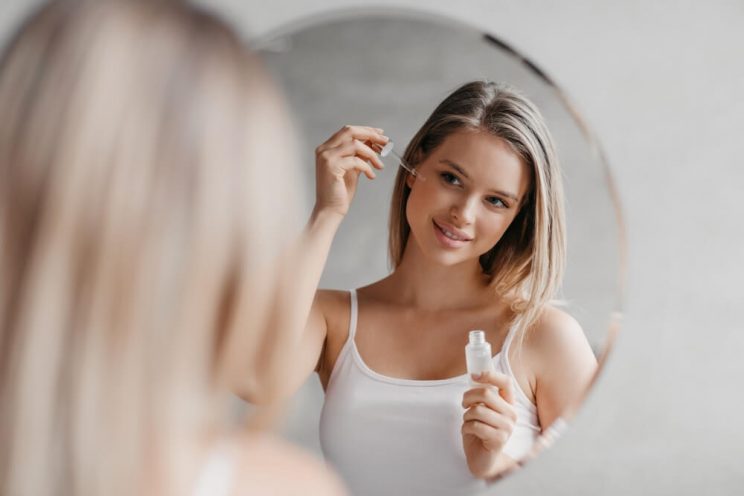 Lots of people have differing opinions about what you should or shouldn't do when it comes to skincare routines. But it's important to understand that, ultimately, your skincare is your personal matter. How you build a healthy skincare routine that suits your skin type and particular needs depends on you!
It's common to be influenced by what your favorite celebrity does, but how can you be sure it's right for your skin as well? If you're completely new to skincare, be sure to check out The Venofye Routine, which offers general skincare guidance to serve as a good starting point.
Here's Venofye's take on the right way to build a skincare routine that does your skin justice.
General Skincare Tips Before Starting Your Routine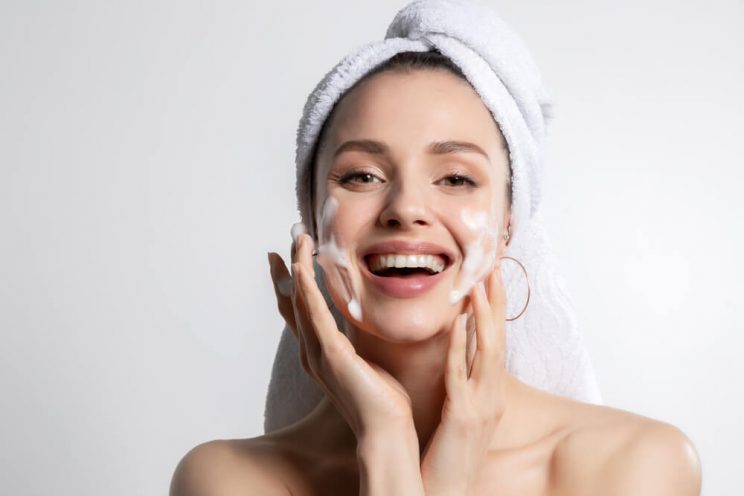 Remember the Three Primary Steps
Every skincare routine contains these three essential steps:
Cleansing — To rid your skin of any impurities by washing.
Toning — To re-balance the feel of your skin.
Moisturizing — To keep your skin hydrated and soft since it tends to dry out after washing.
Establish a Skincare Goal
Generally, the primary objective of any skincare routine is to enhance the appearance of your skin. But that could mean very different things for people of different skin types. For example, if you have dry skin with visible patches, your goal is to improve hydration and softness. Alternatively, if you have a special skin condition like psoriasis, your goal would be to calm and soothe the look of your skin. When you have a clear objective in mind, you can build your skincare routine around it.
How To Determine Your Skin Type
Before you can set a goal to structure your skincare routine, it's important to establish what your skin type is. To do so, wash your face with a gentle face wash, pat your skin dry and leave it for 20 minutes (don't use any other skincare products). Now take a close look at your skin in the mirror. Which of the following tell-tale signs of the five skin types do you see?
Dry Skin
If you have dry skin, you'll notice a few or all of the following signs:
Noticeable fine lines

Excessive itching

Flaky, white patches with a rough texture

Visible cracking as a result of drying and shrinking of the skin

Leaking pus, discoloration, or yellow crusts in certain spots

Visible peeling of the skin
Sensitive Skin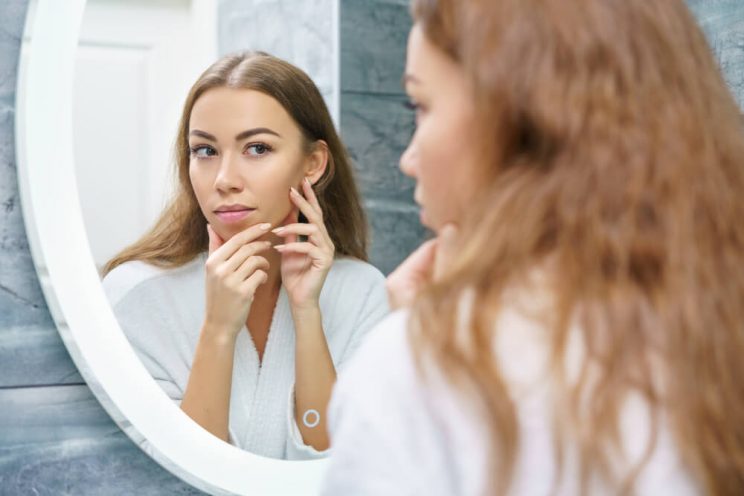 Sensitivity often correlates with a dry skin type — as dry skin is prone to breaking and cracking, it makes the skin feel raw. Therefore, your skin's nerve endings are not very well protected and this causes increased sensitivity to external factors; products, soaps, the cold weather, wind, etc. Aside from having dry skin, here are a few other signs that indicate you may have sensitive skin:
Highly reactive skin — redness and itching often triggered by detergents, soaps, fragrances, and certain skincare or household products

Occurrence of red rashes or bumps

Breaking out — often developing acne with red bumps and boils

Heightened irritation or redness (notably after direct sunlight or animal dander exposure)
Oily Skin
Oily skin is a result of overactive sebaceous glands that are located within the skin. These glands are in charge of producing sebum — an oily substance secreted through your pores that helps lubricate your skin and keep it from drying out or developing an irritation. When the sebaceous glands function normally, sebum keeps your skin at the perfect lubrication level and rids it of dead skin cells. When they work overtime, they develop excess sebum that often causes a plethora of skin problems. Here are the vital signs of oily skin:
Greasy/shiny appearance of your face

Blackheads and pimples popping up on the oilier regions of your skin

A thick, heavily-textured complexion,

Visibly enlarged pores, especially on the chin, nose, and the forehead
Combination Skin
Perhaps the trickiest skin type is combination, which is a mixture of both dry and oily skin types. If you have dry or oily skin, it's a straightforward process of what needs to be done. However, when it's a little bit of both, things tend to get a little more complicated. Here's how you can tell that you have combination skin:
Dry skin around eyes and cheeks

Oily skin in other parts, especially the T-zone

Blackheads or pimples in your T-zone

A stubborn dandruff problem with dry, flaky patches on your scalp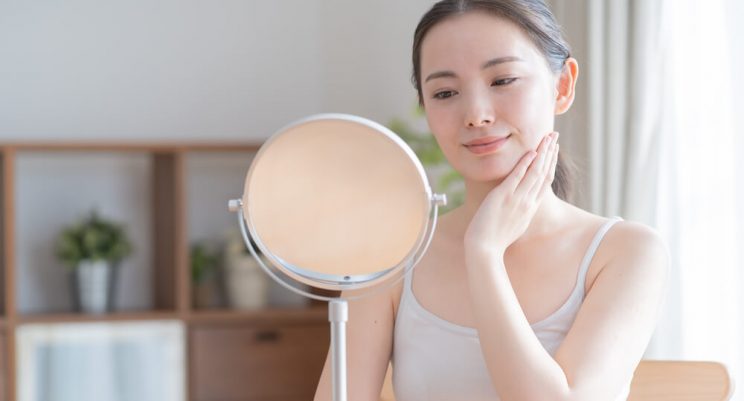 Normal Skin
Normal skin is just the right amount of everything; balanced texture, not too dry or too oily. It has a rather soft and clean appearance and requires very little maintenance. Here's how you can tell you have normal skin:
Small pores

Smooth texture

No redness or sensitivity
People with normal skin have the luxury of exploring different skincare products and makeup options without having to worry about their skin breaking out.
A Skincare Routine According to Your Skin Type
Now that you're aware of your skin type, it's time to build a skincare routine around it!
Step 1: Cleanse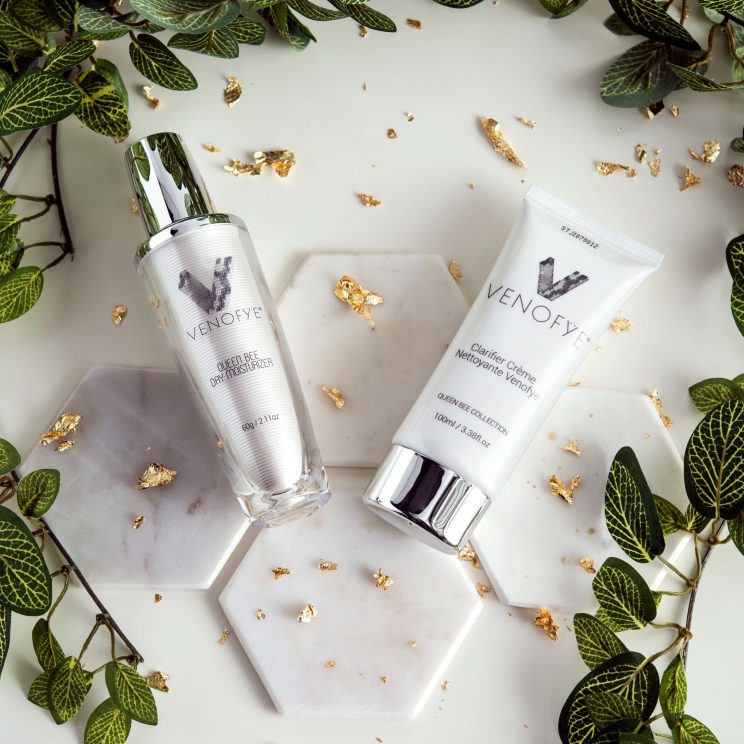 Every skincare routine should start with a facial cleanse.
Cream cleansers are very gentle and help your skin retain more hydration compared to others. Cream-based cleansers are thick and work effectively to cleanse your skin while being gentle and calm, so as not to strip the skin of its natural oils. This makes them ideal for sensitive skin types as well.
Venofye's Queen Bee Clarifying Cream Cleanser is a great option for dry, sensitive skin types. It's very gentle, transforming into a creamy lather to cleanse the skin of dirt and makeup. The rich formula is infused with ingredients that calm the feel of the skin, like Chamomile and Calendula, which are bound to make your skin appear smooth, glowy, and radiant.
Step 2: Tone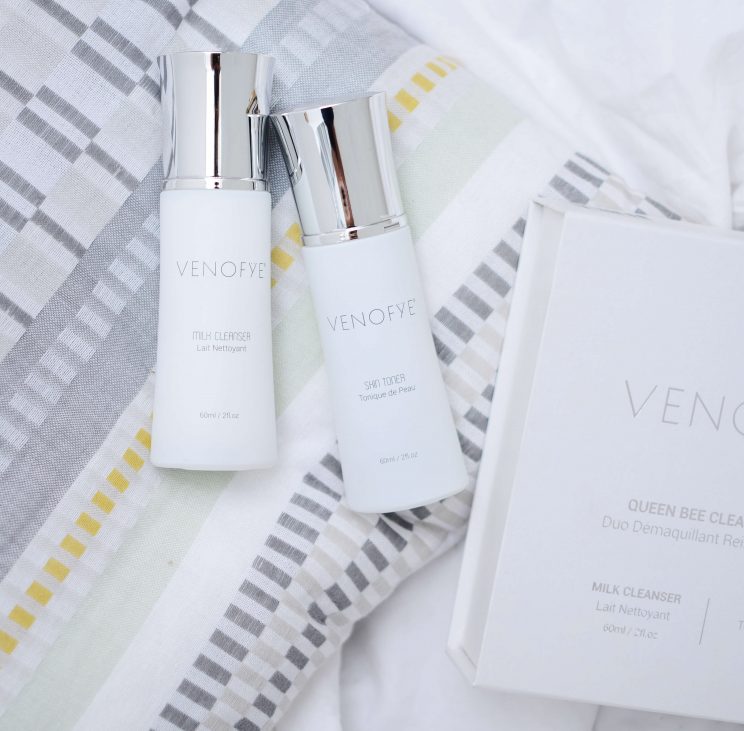 Always follow cleansing with toning as it helps to balance the feel of your skin, tighten the look of your pores, and remove any leftover traces of impurities after cleansing. For dry and combination skin, it's important to steer clear of toners that contain alcohol as these can irritate and further dry out your skin. You want to look for the ones that incorporate ingredients to make your skin feel soothed and calm, such as hyaluronic acid, glycerin, fruit extracts, aloe vera, and chamomile.
Venofye's skincare collection features the perfect toner to suit the needs of dry and combination skin. Our Blossom Bee Facial Toner incorporates rich ingredients like aloe vera, cucumber fruit extract, organic chamomile, and bee venom to make your skin feel soothed while providing the hydration it craves. The unique formula effectively works to balance complexion and boost moisture, giving your skin a fresh, supple look.
For oily skin, it's best to opt for toners that incorporate ingredients like witch hazel, salicylic acid, and alpha-hydroxy acids (AHAs).
If your skin is sensitive, it's better to avoid toners (or any skincare products) that contain alcohol or fragrances. Incorporate a soothing toner into your skincare routine that's infused with aloe vera, green tea, or chamomile to provide relief.
Step 3: Treat Target Areas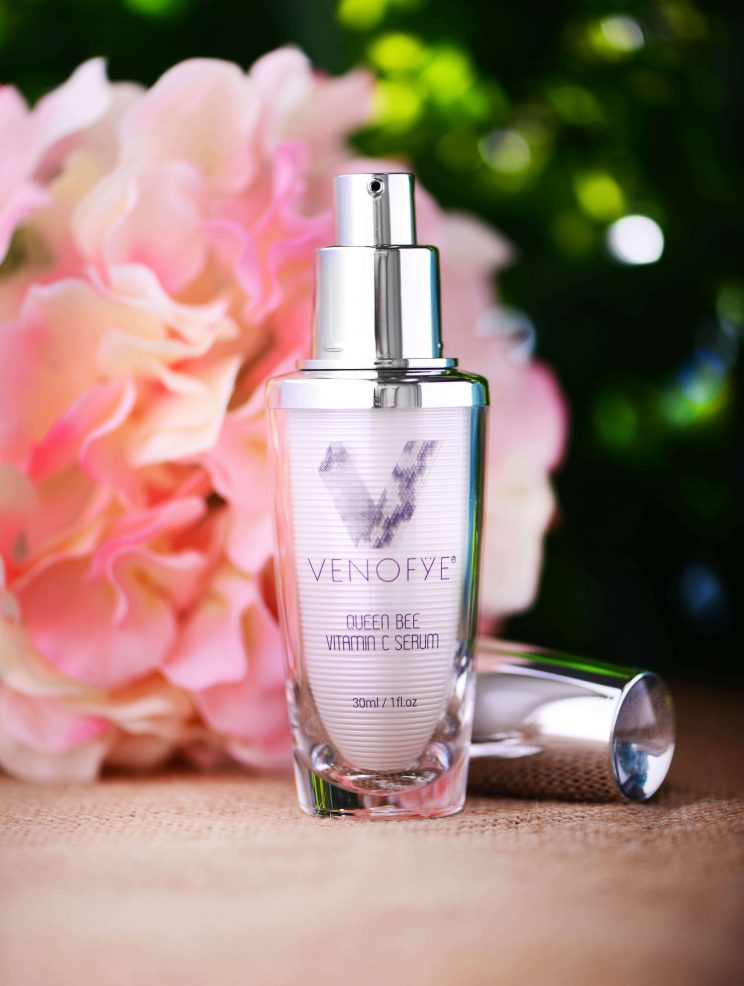 After you're done toning, it's time to apply a serum to treat any special concerns you have about your skin — flakiness, wrinkles, crow's feet, redness etc.
To tackle the appearance of fine lines and wrinkles around your eyes, Venofye's Royal Jelly Bee Luminescent Eye Serum is a great pick! This rich, silky formula is infused with Bee Venom, Palmitoyl Oligopeptide, and Vitamin C to make your skin appear firmer and lifted!
If you have oily skin, you should choose light, water-based serums containing ingredients that are proven to reduce the appearance of oily skin and tackle the look of acne — AHAs, rosemary, and thyme. These work great as they leave very little emollient residue, preventing a greasy look.
To care for dry skin, opt for thicker, oil-based serums that promote hydration. The best ingredients to look for are vitamin E, glycerin, allantoin, hyaluronic acid, panthenol, and betaine. 
Venofye's Queen Bee Vitamin C Serum is a superb option for dry skin types as the formula is infused with powerful skincare ingredients like vitamin E, Retinyl Palmitate, Wheat Germ Oil, and two forms of vitamin C —Tetrahexyldecyl Ascorbate and Ascorbyl Palmitate — to counteract the appearance of flaky, dry skin and improve radiance. This sensational hydrating serum is bound to leave your skin feeling soft and supple.
Step 4: Moisturize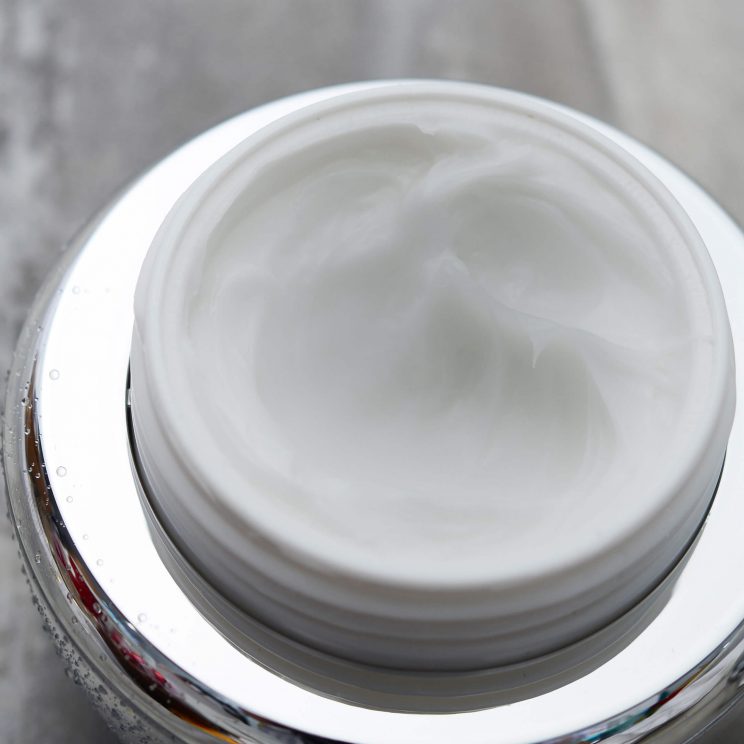 Serum application should always be followed by moisturizing in your skincare routine. This way, your skin can absorb more of the serum's active ingredients and enhance its effects.
For dry skin, it's important to choose heavy, oil-based moisturizers that pack hyaluronic acid, plant butters, ceramides, allantoin, glycerin, and proteins. Sensitive skin types should look for similar ingredients but without any fragrance, parabens, or irritants, like sulfates, AHAs, or petroleum.
Our Blossom Bee Day Moisturizer works wonderfully on dry skin. The thick, hydrating formula helps to improve the appearance of plumpness in your skin while diminishing the look of fine lines and wrinkles. It's enriched with Shea Butter and Bee Venom, a rare blend of ingredients to help rejuvenate the look of your skin and deliver sensational results. You'll love how your skin feels after using this cream!
If your skin is oily, you must be thinking, "Why do I need to moisturize?" But it's important to understand that even if your skin appears greasy, it requires moisturizing to make up for the loss of hydration. Go for a gel-based moisturizer as these are primarily infused with humectants that help maintain hydration without adding any more oil to your skin. They also work great for acne-prone skin as they won't clog your pores.
Step 5: Apply Sunscreen
Sunscreen should come at the end of your skincare routine because coating it with other products can hinder its effectiveness. The American Cancer Society suggests that it's best to use a broad-spectrum sunblock with SPF 30+ for effective protection against UVA and UVB rays.
If you have sensitive skin, always go for sunscreens with milder, familiar ingredients, like the ones highlighted previously in the article. If you have oily, acne-prone skin, don't go for thick, cream-based sunscreens that are aimed at dry skin types. Instead, opt for a water-based sunscreen or ones that come with a matte finish.
If you have combination skin, you need to choose a sunscreen that's not too thick or too light. You'd benefit the most from a gel-based one that won't weigh down your oily T-zone while simultaneously making your dry patches appear smooth.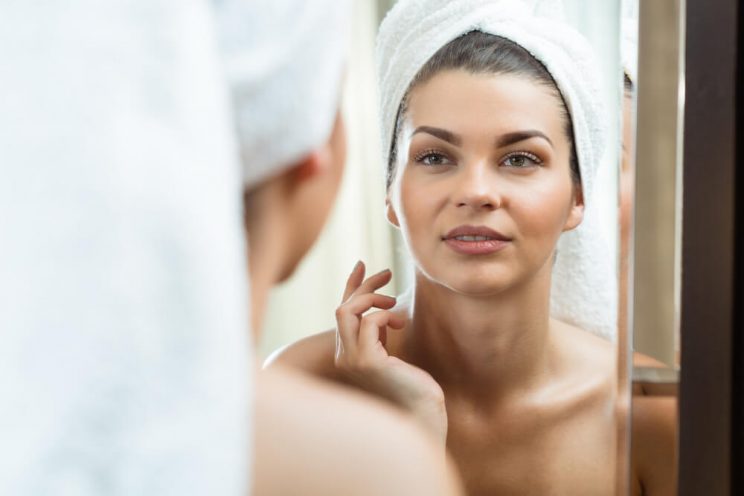 The Perfect Skincare Routine with Venofye
Incorporate luxury into your skincare routine with Venofye — a brand that focuses on a results-driven approach to deliver sensational products for common skincare problems. Whatever skin complications you're faced with, our platform allows you to shop directly for your skin concern without having to browse through our whole skincare line.