In the dead of winter or the peak of summer, it may seem like the weather can't change fast enough. However, we know for a fact that seasons inevitably change. And when the weather changes, our skincare routines need to keep up.
When thinking about seasonal skincare, we usually think about how hot or cold the weather conditions will be. But there is another crucial factor that we need to keep in mind when it comes to mapping out an all-weather skincare routine: humidity.
Here, Venofye answers this question once and for all: is humidity good for skin? And more importantly, how can you adjust your skincare regimen to the changing weather?
Humidity, Defined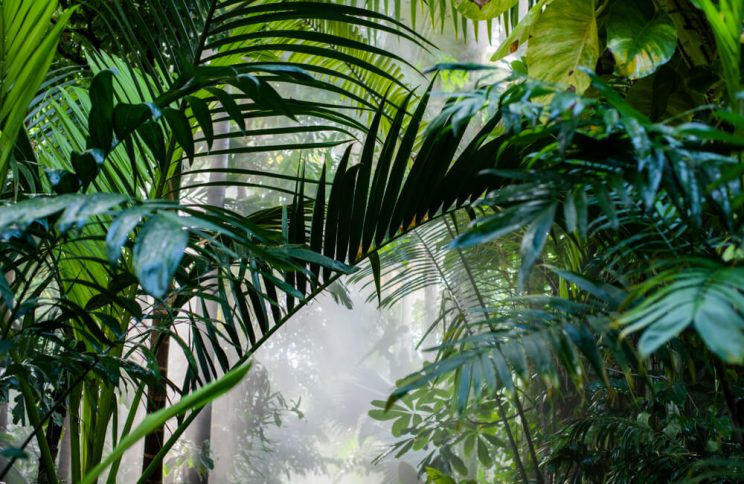 Humidity pertains to the water vapor found in the air. A high amount of water vapor equates to high humidity. As National Geographic explains, the higher the humidity is, the wetter or stickier it feels outdoors. If you've ever visited an island right around the rainy season, you'll know exactly what this feels like. Because warmer water tends to evaporate quickly, places that are located nearby warm lakes or seas tend to be more humid. 
But what exactly does humidity entail for the skin? 
How Humidity Benefits the Skin
Humidity is the opposite of aridity or dryness — this clues us in on how humid weather can benefit those with dry skin. Dryness comes from a natural lack of moisture, resulting in discomfort, redness, and flakiness. 
Some of the reasons that make humidity good for skin include:
Boosting sebum production. Warmer, more humid climates can increase the skin's production of oils, therefore relieving some of the discomforts felt by those with dry skin types.
Contributing to skin hydration.

While dryness and dehydration are different concerns, they often come hand-in-hand and must be addressed for optimal skin health. 

Minimizing visible signs of aging.

With skin feeling more moisturized and hydrated, fine lines and wrinkles become less pronounced. 
All this may sound too good to be true. After all, even those who live in countries with warm and humid weather all year 'round still face their fair share of skin concerns. So how exactly does humidity become a bad thing for the skin?
How Humidity Can Damage the Skin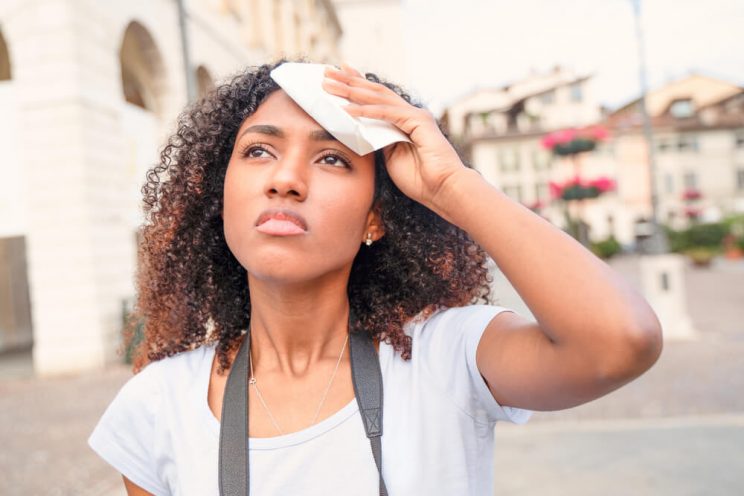 As the saying goes, too much of anything is bad for you. The same is true for humidity. While the benefits listed above make humidity good for skin, having too much water vapor in the air can also bring about negative effects.
Some of the downsides of high humidity include:
Excess sebum production.

While dry skin may benefit from the sebum boost that comes with humid weather, those with naturally oily skin may find themselves dealing with a little extra shine or greasiness.

Higher propensity to break out.

Breakouts are typically caused by excess sebum buildup. This makes humidity a hit-or-miss for those with acne-prone skin.

Clogged pores.

Another downside of increased oil production, pores tend to open up in warmer conditions. This, paired with built-up dirt, dead skin, and

bacteria that thrive in warmth

, may lead to debris congesting the pores.
Is Humidity Good for Skin After All?
The bottom line is this: balance is key. Humidity provides some great skin benefits, but can also trigger negative effects in certain skin types. To make the most of humid conditions, it's important to make mindful adjustments to both your lifestyle and your skincare routine. 
Let's start with small changes you can make in your daily life. In the warmer months, you can keep your skin in check by following these simple tips: 
Keeping your face and hands clean.

While there are ways to make humidity good for skin, clammy weather makes the skin a hotbed for bacteria.

Make sure to keep your face and hands clean, and be mindful of not touching your face too often. 

Keeping your surroundings clean. In addition to keeping your face and hands clean, you'll also want to keep your home and surroundings in check to prevent the spread of humidity-loving bacteria.

Using a humidifier or dehumidifier as necessary. Models, makeup artists, and beauty enthusiasts often have travel-sized humidifiers with them to prevent dryness.

Take a page out of their playbook and turn on a humidifier in the cold months. Then, crank up a dehumidifier when the weather gets hot and sticky.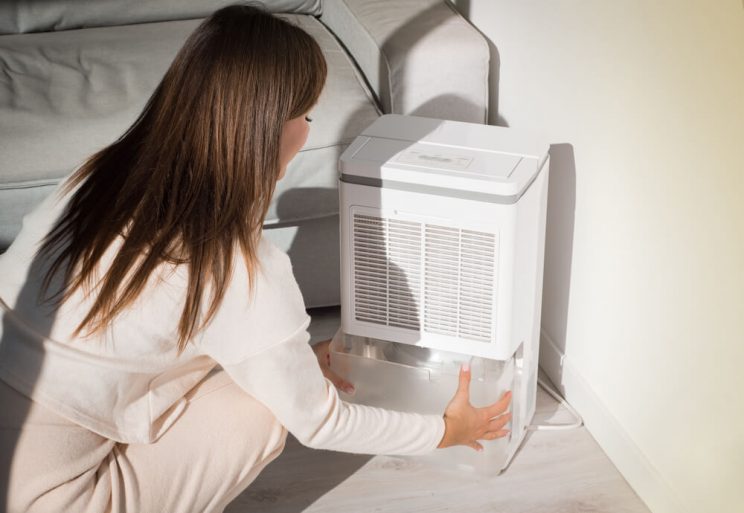 These changes are just the tip of the iceberg. When it comes to adjustments to make humidity good for skin, your approach to skincare is just as important. And we don't just mean the products you use; how often you use them is just as important.
Thankfully, we at Venofye are experts at formulating skincare that delivers results, no matter the season, temperature, or humidity level. Consider some of our hand-picked products to help make the weather work in your skin's favor.
Cleanse twice daily
If you're a skincare enthusiast, you've likely heard of the double cleanse. This cleansing method involves using an oil-based cleanser to remove most makeup and dirt from the face, then following up with a lighter, water-based cleanser to finish up the job.
While the necessity of double cleansing remains a hotly debated topic in the world of beauty, there is one thing that experts agree on: cleansing your face twice a day.
In the morning, cleansing can help remove any invisible dust and dirt settling stealthily in your pillowcases and sheets. This also gives you a fresh canvas to kick off your morning routine.
On the other hand, evening cleansing feels like a sigh of relief. It's your opportunity to remove any makeup, sunscreen, or bacteria that have been sitting on your skin throughout the day. To many, the evening cleanse is also a gateway to relaxation: it signals the end of a hard day's work and the beginning of a relaxing night away from the stress of the outside world.
Several factors are worth considering when choosing your cleanser, such as:
Your skin type

Your sensitivity level

Ingredient intolerances

Whether or not makeup is being removed
The weather and humidity level can also help you narrow down your cleanser choices. Make humidity good for skin by cleansing with the weather in mind:
Cleansing in Low-Humidity Conditions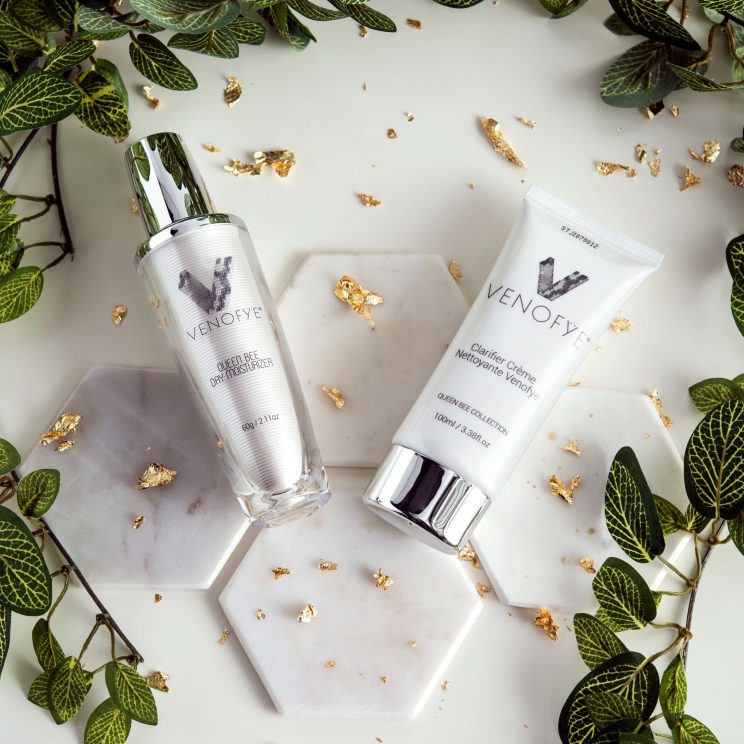 On dry, crisp winter days when humidity is low, you'll want to choose a cleanser that brings back moisture to the skin. With a milky consistency and skin-quenching ingredients, the Queen Bee Clarifying Cream Cleanser from Venofye is the ideal product for the job. 
Cream, lotion, and oil cleansers are a great match for dry days as they help replenish some of the skin's oils. The Queen Bee Clarifying Cream Cleanser, for instance, has ingredients like Argan Oil and Sodium PCA, which both have potent moisturizing properties. Despite being a cleanser, this product does not strip the skin to the point of dryness. It contains coconut-derived surfactants that tend to be gentler than most cleansing agents.
Cleansing in High-Humidity Conditions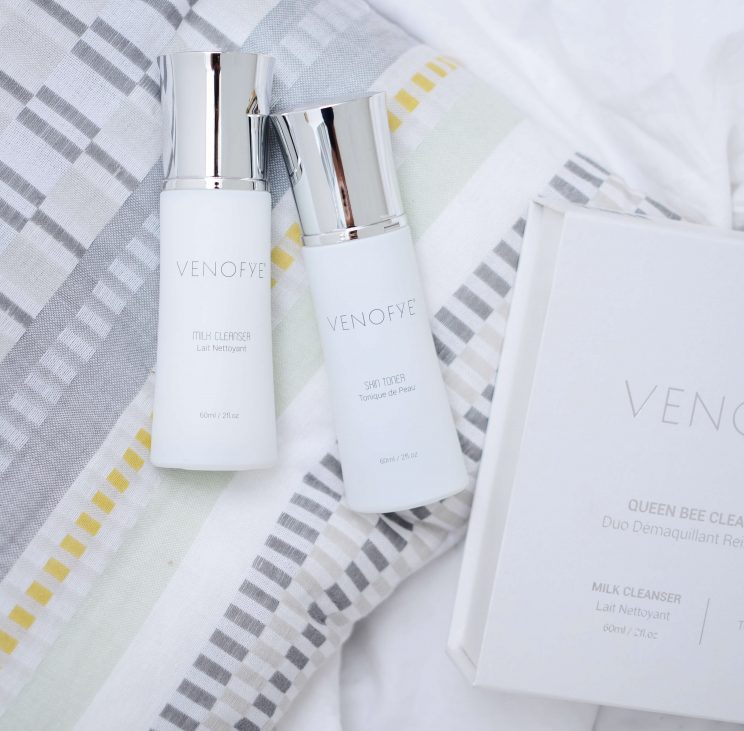 On the flipside, especially humid days call for lighter cleansers. We recommend using a gel product that melts into the skin — one that is effective enough to clean the skin, yet lightweight enough to prevent the feeling of greasiness. To ensure that the skin is truly clean and refreshed after rinsing, use a toner like Venofye's Blossom Bee Facial Toner.
Even the most gentle cleansers can set the skin off balance. The Blossom Bee Facial Toner helps the skin finds its footing again, while also picking up any deep-seated debris that may remain lodged in the pores. 
When it comes to making the most of the humidity, the Blossom Bee Facial Toner is an ideal product as it is formulated with the following ingredients:
Aloe vera juice

Cucumber fruit extract

Allantoin

Chamomile extract
These ingredients all work wonderfully with combination and oily skin types, replenishing the skin's moisture levels without kicking sebum production into overdrive. 
Remember to Exfoliate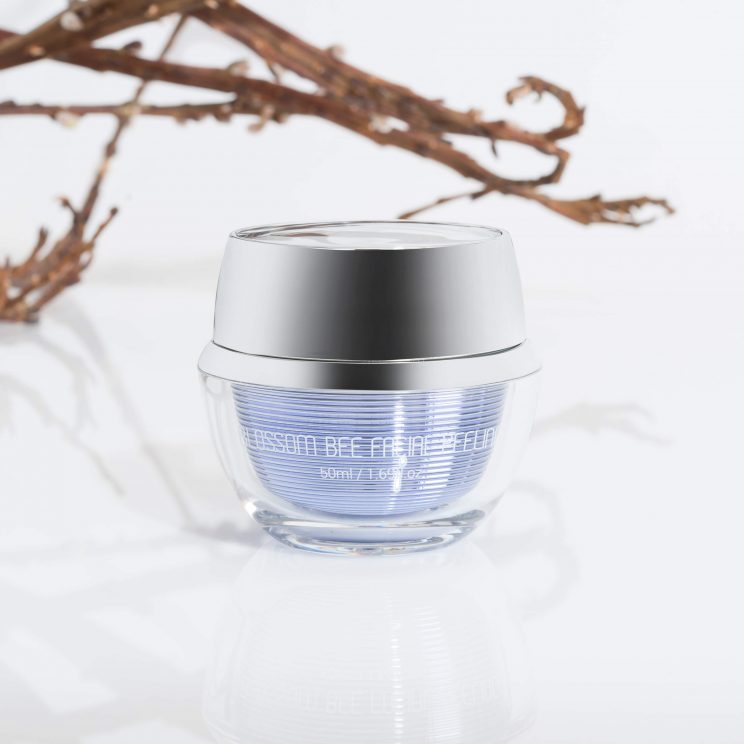 Exfoliation is good for the skin, no matter what the season. While the skin naturally sheds dead skin every 27 days or so, exfoliating with skincare can help make this process easier. Exfoliating either physically or chemically can prevent clogged pores and breakouts.
Venofye's Blossom Bee Facial Peeling is an exfoliating solution that works all year 'round. Its light consistency and refreshing formulation help revitalize the look of the skin in the warmer months, while the glycerin found in the product helps maintain a stable level of hydration in the colder seasons.
To help slough off dead skin cells, the Blossom Bee Facial Peeling contains walnut shell powder. Milled to an ultra-fine texture, this powder doesn't cause microtears like other physical exfoliators on the market. Instead, it gently separates dead cells from the skin's surface, leaving a bright and glowing complexion in its wake.
Like all exfoliating skincare products, the Blossom Bee Facial Peeling from Venofye must be used with care. Despite having a rather gentle blend, exfoliators can do more harm if used too frequently. For optimal results, use the Blossom Bee Facial Peeling only once a week.
Moisturize According to the Weather
Earlier in this article, we discussed how choosing the right cleanser can make humidity good for skin. Similar rules apply when picking out a moisturizer. Moisturizing is essential for all skin types across all seasons — yes, even if you have oily skin and live in a tropical climate! 
Ensuring that the skin gets enough moisture can drastically improve your visible skin concerns. The appearance of dry patches can disappear. Uneven-feeling textures can finally smoothen out. The look of breakouts and blemishes can subside, while visible signs of aging become less prominent.
Moisture is an essential part of keeping the skin feeling healthy. Knowing this, it's important to choose your moisturizer wisely.
First, consider low humidity. Arid conditions can make the skin feel tight and uncomfortable, giving rise to cracked skin, rough texture, and deep facial wrinkles. Using a rich cream with deeply moisturizing ingredients can help minimize the look of these dry skin woes.
Here at Venofye, we recommend using two moisturizers in tandem for the best results: the Blossom Bee Day Moisturizer and the Blossom Bee Quenching Night Cream.
The Blossom Bee Day Moisturizer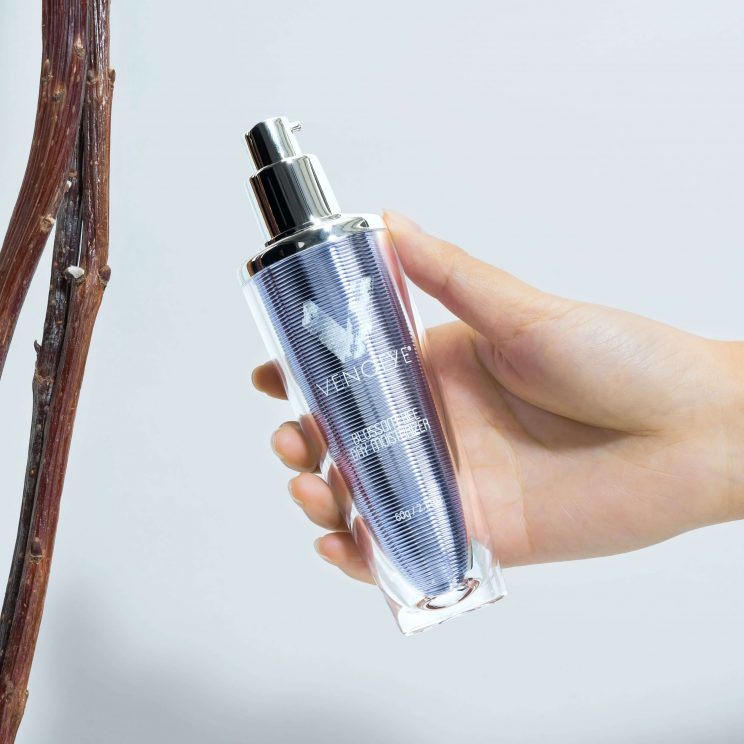 The Blossom Bee Day Moisturizer is a skin-loving solution specifically formulated for daytime use. It has an airy, satin-like finish when massaged into the skin, but don't let the texture fool you — this product packs a moisturizing punch. With ingredients like hydrolyzed oat protein and shea butter, the Blossom Bee Day Moisturizer is more than enough to keep the skin's thirst quenched all day long. 
The Blossom Bee Quenching Night Cream
Cold nights tend to be even drier than the daytime. Make up for the low humidity levels with the Blossom Bee Quenching Night Cream from Venofye. A dry skin saver, this product is formulated with three kinds of moisturizing ingredients:
When combined, these three cover all the bases, preventing dryness from the inside out. By using a well-formulated evening moisturizer like Venofye's Blossom Bee Quenching Night Cream, you can compensate for the lack of humidity in the air.
The Beehive Silk Cream
What about when humidity is at an all-time high?
When visiting tropical destinations or when faced with warm, sticky weather in the summer, you'll want to reach for a thinner moisturizer that dries down to a matte, velvety texture. With multitasking algae extract and Venofye's signature bee venom, the Beehive Silk Cream suits the job description perfectly.
The Beehive Silk Cream contains sodium hyaluronate, the lesser-known sibling of cult favorite ingredient, hyaluronic acid. While sodium hyaluronate is just as hydrating, it has a smaller molecular size than hyaluronic acid. This allows it to penetrate to the deeper layers of the skin for more intense hydration. It also contains soluble collagen and sodium PCA to contribute to skin moisture.
Despite being an effective moisturizer, the Beehive Silk Cream is incredibly lightweight. Its finish is soft and skin-like, leaving no stickiness or unwanted shine even on hot days. It also contains green tea extract, a potent antioxidant that minimizes the appearance of pores and blemishes, making it a great match for oily and acne-prone skin types.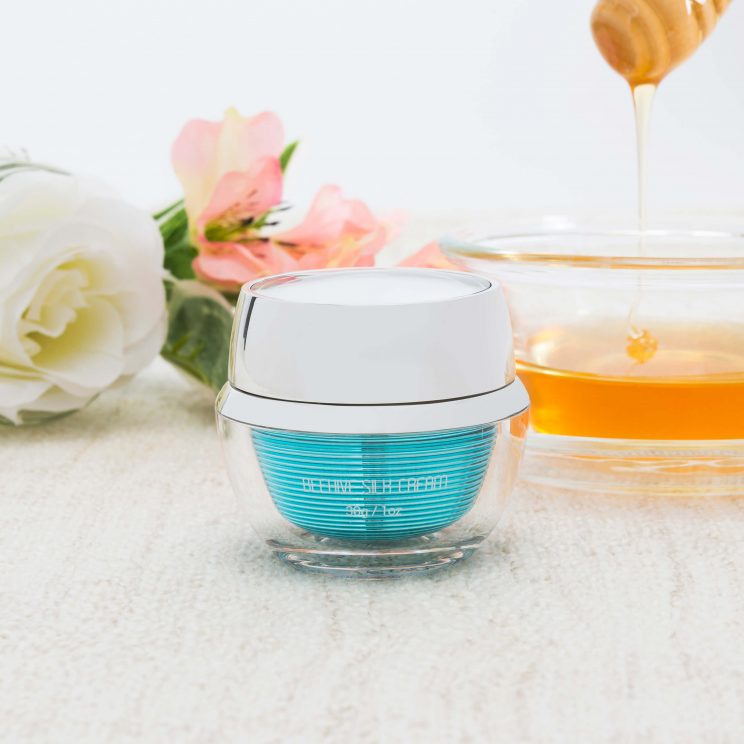 Summary
The bottom line: is humidity good for skin? It can be — and it can become even better with the right habits and skincare products.
Tailoring your regimen to the ever-changing weather can be a tricky affair, but with Venofye's roster of all-weather skincare, figuring out a routine doesn't have to be so difficult. Discover more ways to adapt your routine to the world outside with a little help from Venofye.