When you hit your thirties, you're probably going to be more conscious about the visible signs of skin aging, like wrinkles and fine lines. You'll slather the most luxurious moisturizing creams onto your skin in the hopes of never seeing those pesky lines on your forehead and around your mouth.
You'll think it's all good; it doesn't look like you're losing firmness in those areas of your face. And then you wake up one day and see them in the mirror — the beginnings of tiny crinkles around your eyes, better known as "crow's feet," aka eye wrinkles.
Most skincare lines that combat the visible signs of aging are targeted to your face, meaning your cheeks and forehead. But any dermatologist will tell you that you'll likely see your first wrinkles near your tired eyes.
That's why Venofye designed the Royal Jelly Bee Collection — a line-up of products formulated specifically to pamper the skin around your eyes and improve the look of the common signs of aging, from the appearance of wrinkles to visible age spots. 
Haven't mastered how to maximize the Royal Jelly Bee Collection? We've got you. Here are some tips you need to remember when using this opulent eye care collection.
What Happens to Our Eyes as We Age?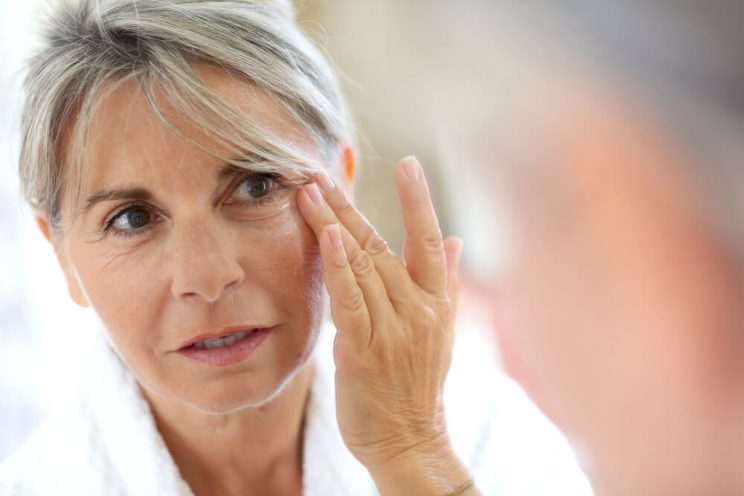 Everybody knows that as you get older, your skin loses firmness. This is because of the years of "wear and tear" in the skin, which then materializes through wrinkles, age spots, and dryness — aka the dreaded signs of skin aging.
But when trying to keep the skin healthy and youthful-looking, people tend to neglect one particular area of skin — the one around the eyes. The skin near your eyes is thinner and more fragile than the rest of your face. It's delicate and more prone to damage and wear-and-tear, making it vulnerable to the onset of wrinkles.
Over time, aging skin also loses its ability to retain moisture in the skin properly, leaving it looking and feeling dehydrated. It's very important to replenish the skin with moisture using hydrating products. That's why rich creams are a must in skincare routines that target the appearance of aging.
It's the same for the under eyes. But dryness is just one of the signs that your eye area is already starting to age.
You also have to be on the lookout for darkness and discoloration under your eyes. As your skin thins out more, the blue-toned veins under the skin will start being more visible, giving your undereye skin that dark shade. Puffiness is another issue the aging skin around the eyes will be highly susceptible to.
What's So Special About the Royal Jelly Bee Collection?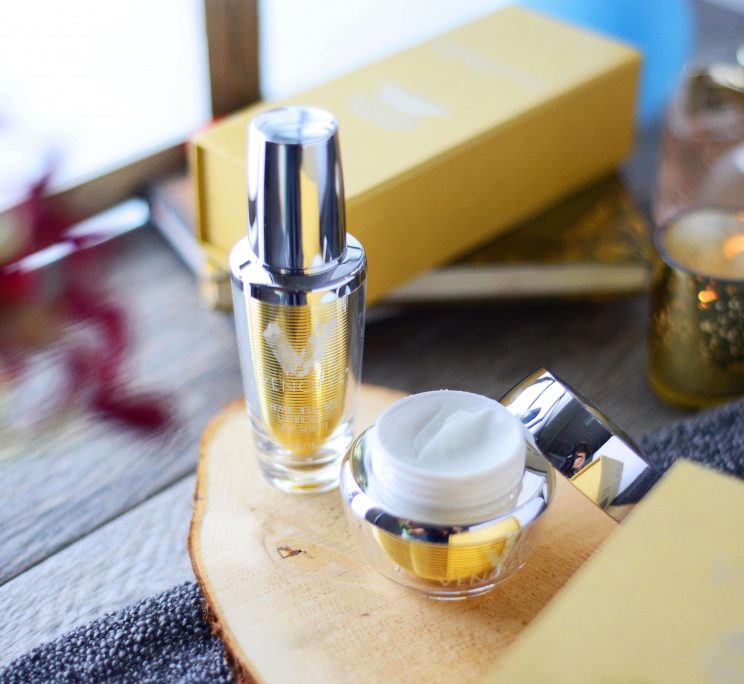 To help you pamper the skin around your eyes and ensure that it looks smooth and youthful for as long as possible, we formulated the Royal Jelly Bee Collection. Unlike other skincare lines that include products to build an entire skincare routine from start to finish, this collection focuses on one area only — the skin around your eyes.
This collection was inspired by royal jelly, the creamy, ultra-moisturizing byproduct of worker bees that take care of their queen. It's a trendy ingredient in Asian skincare, thanks to its alleged ability to hydrate the skin and leave it looking firm and radiant. So, we named this line after this powerhouse ingredient.
The products in the Royal Jelly Bee Collection are infused with high-performing ingredients, such as vitamins, oils, and peptides, to improve the appearance of the skin around your eyes.
All of the products in the line also contain bee venom, Venofye's signature ingredient. Bee venom shows a lot of promise when it comes to reducing the look of wrinkles. So, it's a must for anyone who wants to prevent crow's feet.
Want to try bee venom skincare for your eyes? The Royal Jelly Bee Collection might be the secret to that youthful glow and smoothness you've been craving. Here are our top tips on how to use the collection properly:
Tip 1: Moisturize Your Eye Skin Daily with the Eye Cream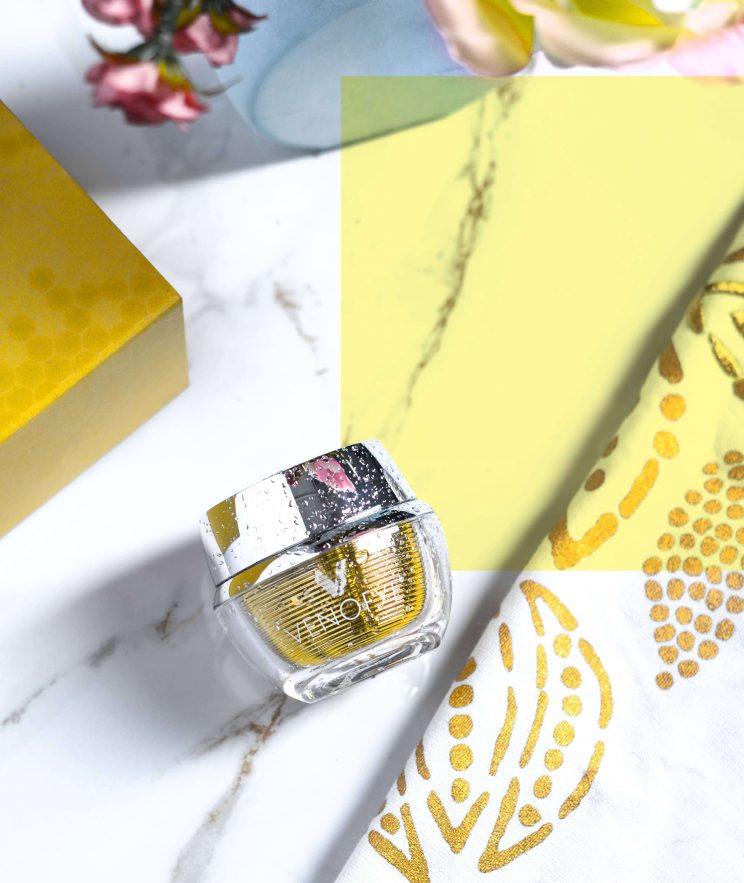 Because the skin around the eyes gets drier as you age, it's important to have an everyday eye cream to help moisturize it again.
Some people may ask, is it necessary to have an eye cream separate from your facial cream? Yes, it is. The skin around your eyes is thinner, so you need a thicker, richer cream to hydrate it adequately. Plus, an eye cream shouldn't have as many active ingredients as a facial cream, since the area is more sensitive.
The Royal Jelly Bee Collection has just the thing for hydrating the skin around your eyes — our well-loved Royal Jelly Bee Eye Firming Cream. This cream is formulated with vitamin E and shea butter, both of which are super moisturizing to get rid of the look and feeling of dryness in the skin.
It also contains caffeine to help minimize the appearance of wrinkles, as well as green tea extracts that reduce puffiness.
To get the most out of this product, apply it after your moisturizer every day!
Tip 2: Opt for a Lightweight Serum During the Summer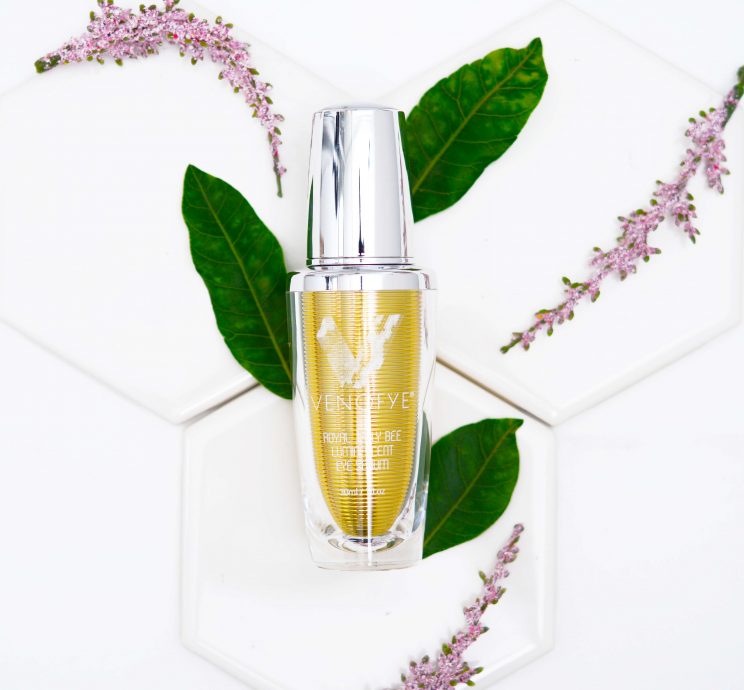 But during the hotter months, an extra layer of cream on your skin can make it feel super greasy and congested. So, for our second tip when using the Royal Jelly Bee Collection, we recommend switching to a more lightweight hydrating product for your eye skin during the summer.
The Royal Jelly Bee Luminescent Eye Serum is perfect for this. It's not as thick and heavy as the eye cream in the collection, but is still outstanding in hydrating your undereye skin and making it look smooth and radiant.
This serum is infused with hydrating ingredients, such as hyaluronic acid, aloe leaf extracts, bee venom, green tea, calendula, and more. It also contains vitamin C, which is great for improving the look of wrinkles around the eyes. It's also known to brighten the appearance of the skin, which is awesome for dark under-eyes.
What's great about this serum is that it's weightless, so it feels very comfy on the skin. You won't sweat too much or feel greasy in the skin around your eyes in the middle of the day.
Tip 3: Use the Innovative Beelift to Prevent the Look of Puffiness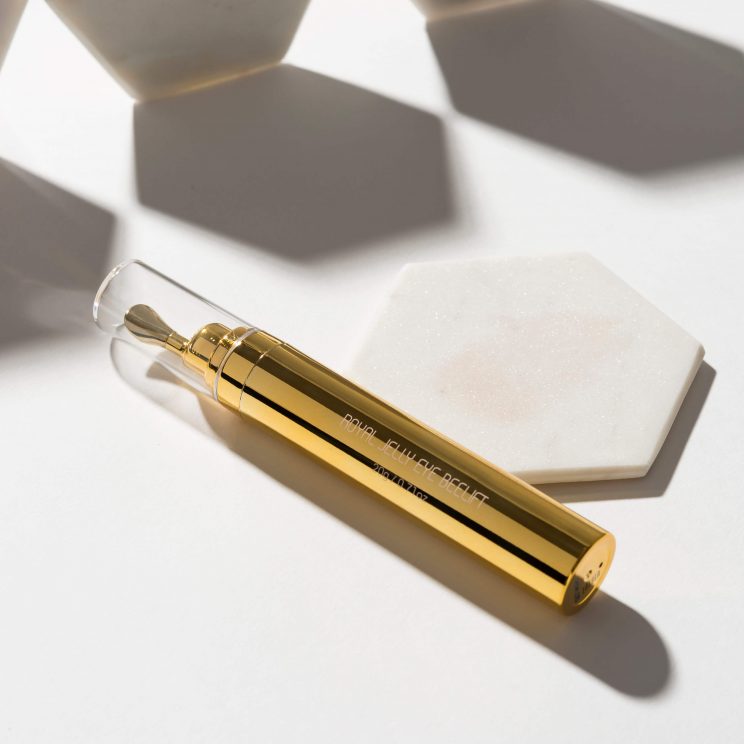 Even if you haven't noticed wrinkles around your eyes, you may be seeing other signs of skin aging in the area, like puffiness. There are many reasons why your eyes look puffy, especially in the morning. It can be due to allergies, water retention, too much sun, and even crying the night before.
Prone to eye puffiness? The Royal Jelly Bee Collection has got just the thing for you.
Our Royal Jelly Eye Beelift does wonders for soothing the feeling of puffy skin, essentially "erasing" the look of puffiness. It's also an excellent, once-a-week preventative measure to keep the appearance of puffiness from coming back. It contains hyaluronic acid, bee venom, and mica to help add a glow to your skin while zapping away visible puffiness.
The Beelift is built with a unique applicator that fits the contours of your eye area, making application super easy. Simply dispense a bit of the product on your undereye skin and glide the applicator across the area to distribute it evenly. We swear, the soothing feeling from this motion is incredibly relaxing!
Tip 4: The Collection Works Better When Consistently Used as a System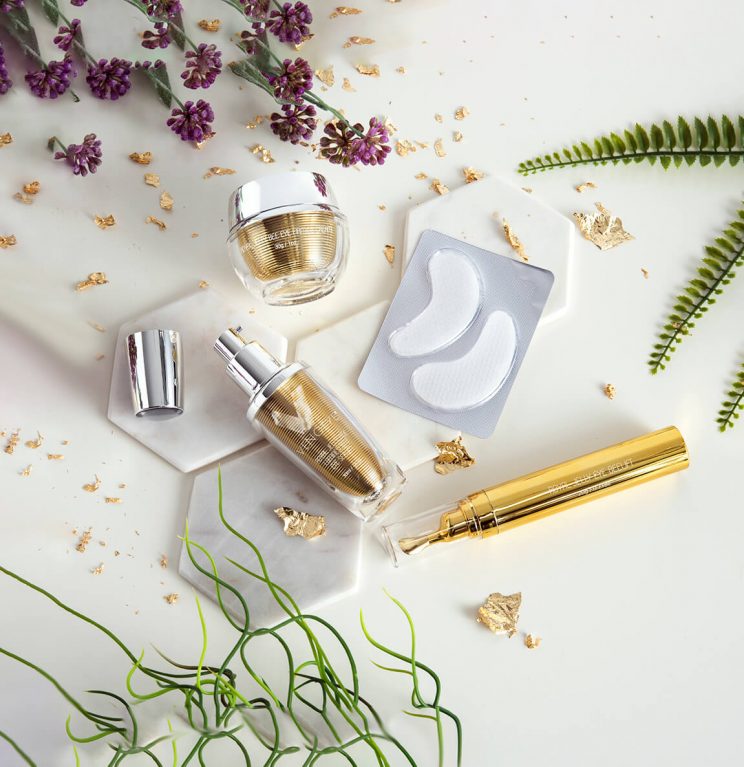 The Royal Jelly Bee Collection is made up of products independent of each other. However, they work amazingly well when used in the same routine. They're a system for a reason, and you'll reap the benefits of the collection when you give each of them a role in your regimen.
Just make sure to be consistent with your use of this collection. Skincare products don't work overnight, so don't give up if you don't see improvements in your eye skin right away. Stick with this line for a few weeks or months, and you'll see awesome long-term results.
Tip 5: Get the Most Out of the Collection by Keeping a Healthy Lifestyle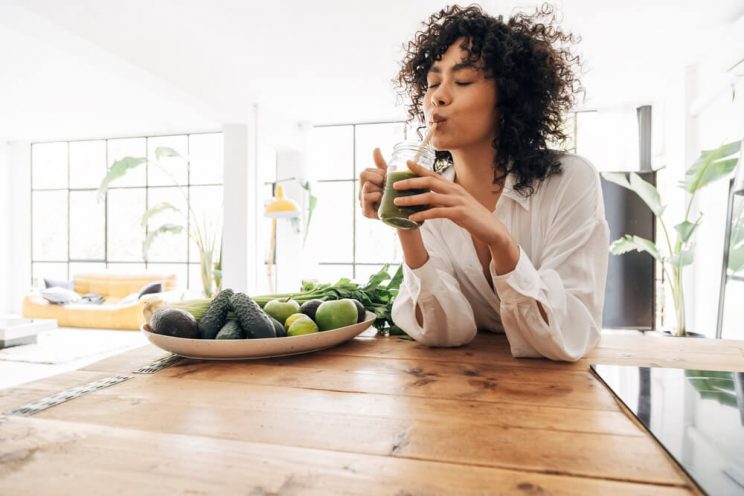 And the final tip? Complement your new eye care routine with a healthy lifestyle.
Sure, the Royal Jelly Bee Collection is terrific for caring for the skin around your eyes. But products can only do so much. Even if you slather on your eye cream day and night but smoke a pack of cigarettes every day, you'll still have issues with wrinkles and dark circles under your eyes. 
Here are a few things you can change up in your lifestyle to ensure you're giving your skin the best chance to look smooth and wrinkle-free:
Maintain a

healthy diet

rich in vitamins, omega fatty acids, proteins, and vegetables.

Keep your hydration levels high by drinking eight glasses of water every day.

Take the smoking down a peg. Smoking can bring on premature wrinkles, so try to lessen this habit (or quit altogether for better health overall!).

Manage stress levels and get better sleep.
Conclusion
Most skincare products are designed for the bigger areas of your skin, like your cheeks and forehead. But as you age, the lack of eye care in your routine will catch up with you. One day, you might wake up to overly dry, dark, puffy undereye skin with wrinkles and lines around them.
So, make sure you never neglect the skin around your eyes, especially when you're about to usher in your thirties and forties. The Royal Jelly Bee Collection has tons of products that can help maintain that youthful, smooth look to your undereye skin.
When using our eye creams, masks, and serums in the collection, make sure you follow the tips above to maximize what you get out of them. Be diligent and consistent with your usage, and you're sure to see smooth, radiant, fabulous-looking skin around your eyes even as you grow older.
Click here to browse more of Venofye bee venom-infused bestsellers.