There are now more skincare products out there than ever before, with many brands touting the benefits of a 10-step, or even a 15-step, beauty routine.
However, is this really necessary?
The short answer is no. While there's nothing wrong with layering 10 products over your face, so long as you're using beneficial formulas, your daily skin care routine doesn't need to be quite so complex.
So, what should be everyday skin care routine?
Read on as Venofye explains the non-negotiable skincare steps that you should be following each and every day.
A Gentle Cleanser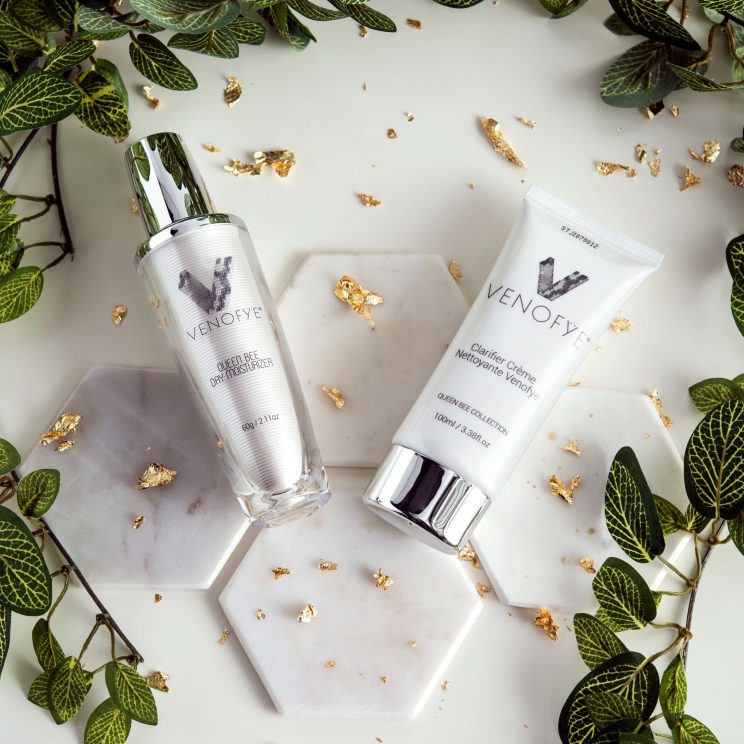 Cleansing should always be the first step of any skin care routine. In fact, many would say that it's the most important.
Why?
Because a cleanser gets rid of all of the dirt, oil, dead skin cells, and other debris that's sitting over the surface of your skin. Leave these on and the rest of the products that you apply won't be able to penetrate through these obstacles, rendering them near-useless.
However, when it comes to your daily cleanser, you need a formula that's gentle. Many cleansers are known for being overly harsh. When they strip the skin of its natural protective barrier, several problems can arise.
So, to keep everything running smoothly, go with the Venofye Queen Bee Clarifying Cream Cleanser. It has a rich milky texture that feels ultra-refreshing on the skin.
Unlike many of the harsh cleansers out there, this one makes use of gentle, coconut-derived cleansing agents. These are just as effective at cleansing the skin, but won't strip away your natural protection. This cleanser has also been infused with multiple hydrating ingredients, from shea butter and argan oil to bee venom and chamomile extract, meaning that your skin will look beautifully rejuvenated after each use.
A Hydrating Toner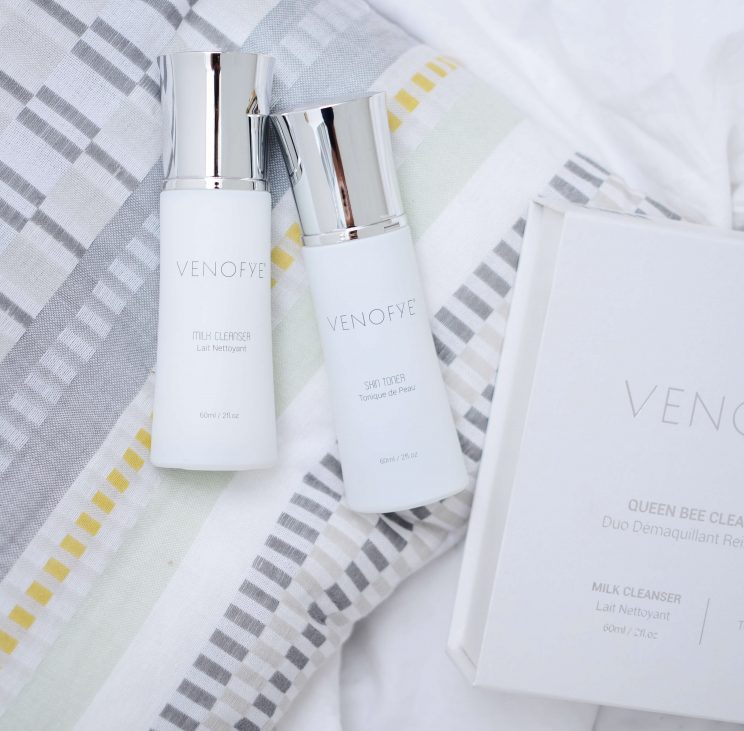 When you ask people what should be everyday skin care routine, some will say that a toner isn't important, while others rave about how they couldn't live without one. Chances are that you'll fall into the latter category after giving our Blossom Bee Facial Toner a try.
Toners are designed to leave the skin feeling rebalanced after cleansing. They're an extra prep step before the main body of your skin care routine. So, while they may not be essential, they do offer some huge benefits that you probably won't want to miss out on.
If you go with the Venofye toner, you'll be treating your skin to the hydrating properties of aloe vera leaf juice. We also added in some cucumber extract to leave your skin feeling soothed, plus chamomile to calm the look of inflammation or redness. Just like with all Venofye products, you'll also find bee venom in this blend.
Using a toner is easy, which is another reason why this is a product worth adding to your routine. All you need to do is apply a small amount of the product onto a cotton pad and then dab this over your skin until absorbed.
One or Two Serums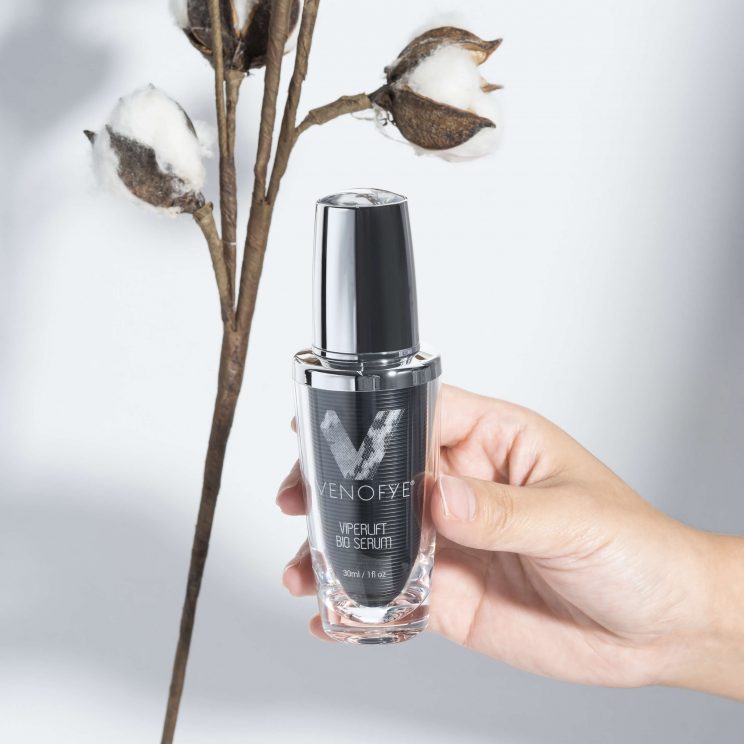 Again, serums aren't 100% essential. You could skip this step and move onto the next without any severe consequences.
However, if you happen to be dealing with any skin concerns, then adding a couple of serums into your skincare routine would be a wise move.
Thanks to their lightweight consistency, serums are able to penetrate deep into the skin. They bring with them a potent punch of active ingredients, instigating some radical changes to your appearance.
So, let's get specific – what should be everyday skin care routine when it comes to serums?
Just about every dermatologist would agree that a vitamin C serum is vital. Vitamin C is an extremely powerful antioxidant. In addition to helping to reduce the appearance of skin aging, it also gives the skin a brighter-looking finish, balancing out the appearance of an uneven skin tone.
Our favorite vitamin C serum here at Venofye is our very own Queen Bee Vitamin C Serum. This silky solution contains two forms of vitamin C, enabling you to double up on the benefits that you experience. It's also loaded with vitamins A and E, plus wheat germ oil, which has a high vitamin E content that enables it to leave the skin feeling beautifully soft and conditioned.
You may be wondering…
If vitamin C is such a multi-tasker, do you really need to use more than one serum?
When it comes down to it, no. If you go with the Venofye Vitamin C Serum, the combination of various skin-loving vitamins will give your skin all it needs to look and feel healthy.
However, if you have any other specific concerns you'd like to tackle, then it's worth adding another serum in. For example, the ViperLift Bio Serum is ideal for reducing the appearance of fine lines and wrinkles. On the other hand, the Iron Bee Boosting Serum will leave dry skin looking softer and more supple.
An Eye Cream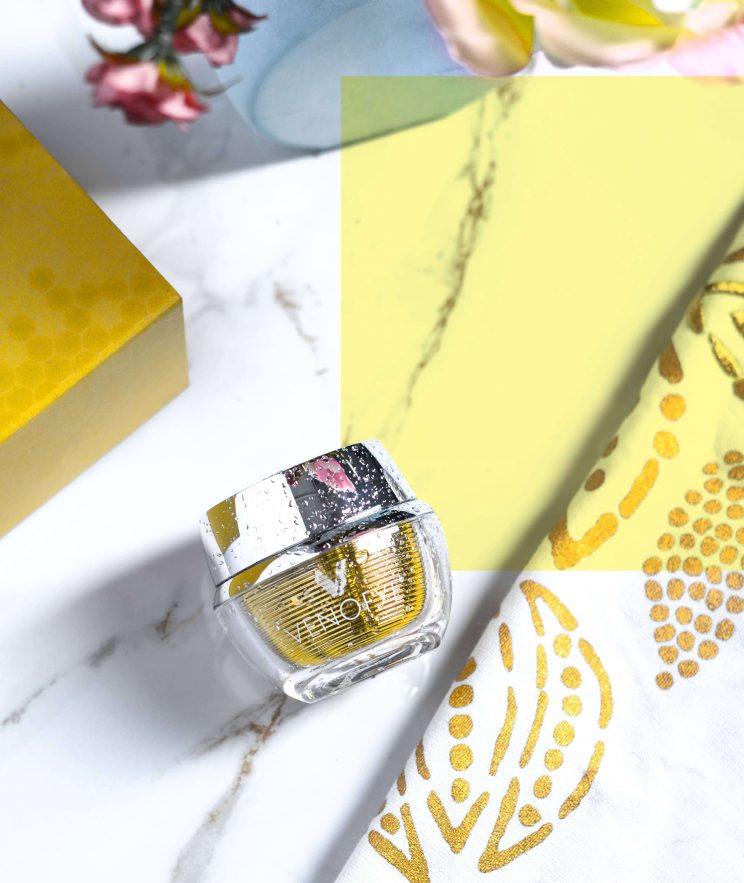 The skin around the eyes is much thinner than the skin on the rest of your face. It's also pretty much always moving – each time you blink, squint, or look around, you're creasing up that skin. Oh, and we also forgot to mention sebaceous glands – there are very few of them in the eye area, resulting in the skin here being drier than the rest of the face.
With all of this in mind, it's hardly surprising that the eye area can often look dehydrated, tired, dull, and wrinkled.
The best way to counter this aging appearance is by investing in a good eye cream. Look for a formula designed specifically to hydrate and firm the appearance of the skin around the eyes. Certain ingredients will clue you in as to how a product works.
Take Venofye's Royal Jelly Bee Eye Firming Cream as an example. This formula is infused with caffeine, which is known to perk up the appearance while reducing the look of puffiness. It also contains vitamin E, a must for moisturizing the skin, as well as vitamin A because of how this ingredient can make the skin look so much younger.
To soothe any potential irritation that could arise from applying potent ingredients to delicate skin, we've also included several ingredients that will calm and soothe the feel of your skin. Allantoin, green tea, soluble collagen, aloe leaf extract… These are all ingredients that your eye area will hugely benefit from.
Even if you don't currently have any lines or wrinkles around your eyes, you should still consider an eye cream when deciding what should be everyday skin care routine. The visible effects of aging accumulate and show up all of a sudden. Start using an eye cream as early on as possible and you'll be able to keep this fragile area looking youthful for so much longer.
A Day Cream and a Night Cream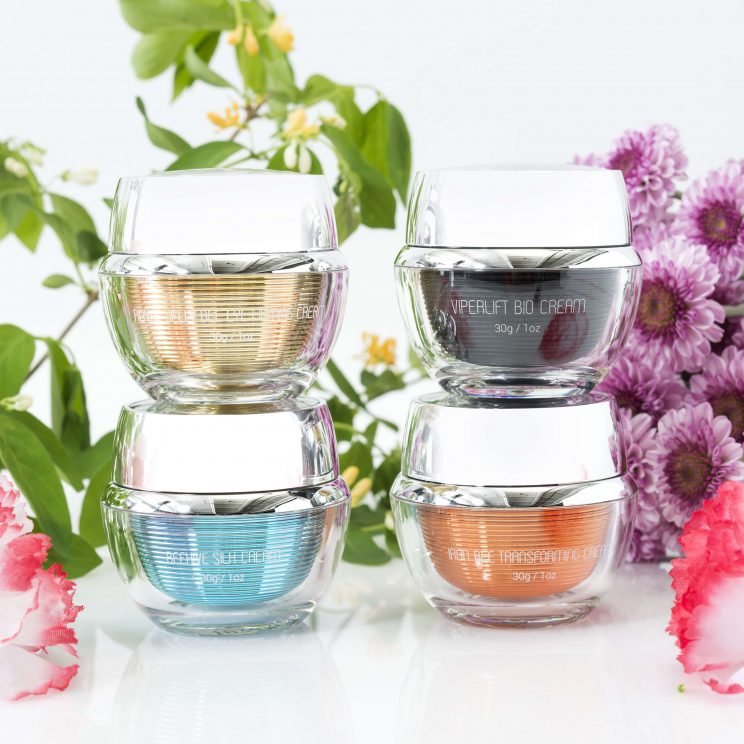 When you're trying to decide what should be everyday skin care routine, you need to consider when you're going to be following that routine.
Your skin's needs vary depending on the time. During the day, it needs ingredients that will have it feeling fortified and protected against the environmental harm that constantly surrounds it. However, at night, when skin repair functions are at their peak, it needs to feel supported and deeply hydrated.
This is why we would highly recommend investing in a separate day and night cream.
Our recommendation?
For the day, turn to the Blossom Bee Day Moisturizer. Infused with shea butter to moisturize your skin, plus other botanicals to restore your complexion, this is the perfect formula to slather onto your face each morning. Even better, its lightweight texture means that you can easily layer makeup over the top without feeling weighed down.
So, what should be everyday skin care routine at night when it comes to a moisturizer?
Go with the Blossom Bee Quenching Night Cream. Designed to leave the skin feeling intensely hydrated, this cream offers up a tantalizing blend of glycerin, sunflower seed oil, oat protein, and bee venom. Together, they'll bring a whole new meaning to the term 'beauty sleep'!
SPF During the Day
SPF is absolutely vital, no matter the time of year. That's right, UV rays can cause damage in the winter months too. In fact, they can also penetrate through thick cloud, as well as through glass, meaning that your skin is never really safe.
This makes SPF so important when deciding what should be everyday skin care routine. Apply it at the end of your routine, so that it's not blocked or diluted by other products (makeup doesn't cause an issue).
When it comes to picking a sunscreen, dermatologists usually recommend a broad-spectrum formula with an SPF of 30. If you have sensitive skin, then you may need something a little stronger, such as SPF 50.
Either way, find a sunscreen that you love because you'll need to use it often. It will need to be reapplied every 2-3 hours throughout the day to ensure that your skin remains protected.
What Should be in a Weekly Skin Care Routine?
Now that we've covered what should be everyday skin care routine, let's take a look at a couple of additions that you should be adding in on a weekly basis.
An Exfoliant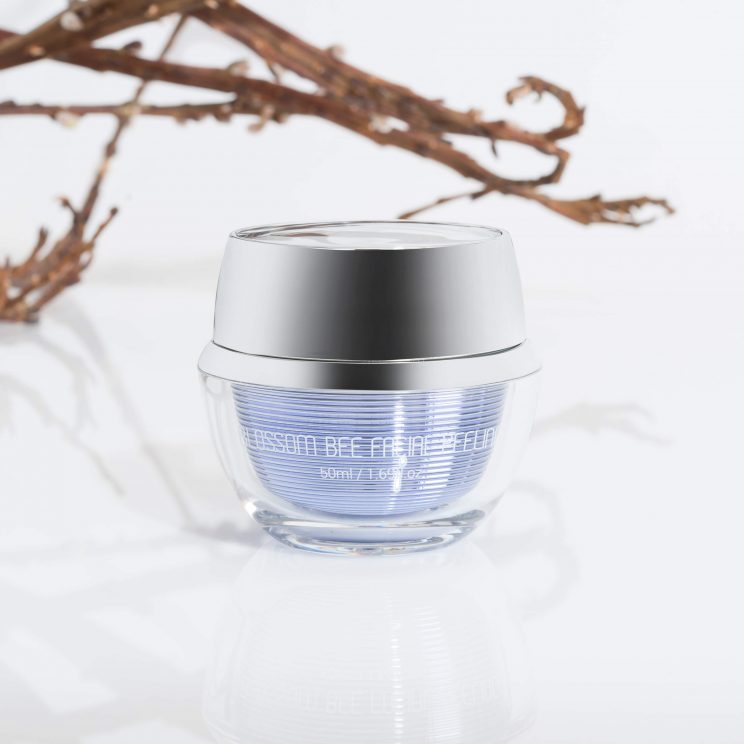 The first is an exfoliation product. There are plenty to choose from – good ol' fashioned loofahs, face scrubs, alpha hydroxy serums.
However, our top choice would be a facial peeling gel.
Why?
Because these gels are super-gentle on the skin, yet they work very effectively at ridding the skin of dulling dead skin cells.
Give our Blossom Bee Facial Peeling a try and you'll see what we mean. Not only does this gel exfoliate away dead skin cells to reveal a brighter-looking face, but it will also infuse your skin with moisture thanks to its glycerin content.
Ideally, use an exfoliant after cleansing, before applying your serum and moisturizer.
A Face Mask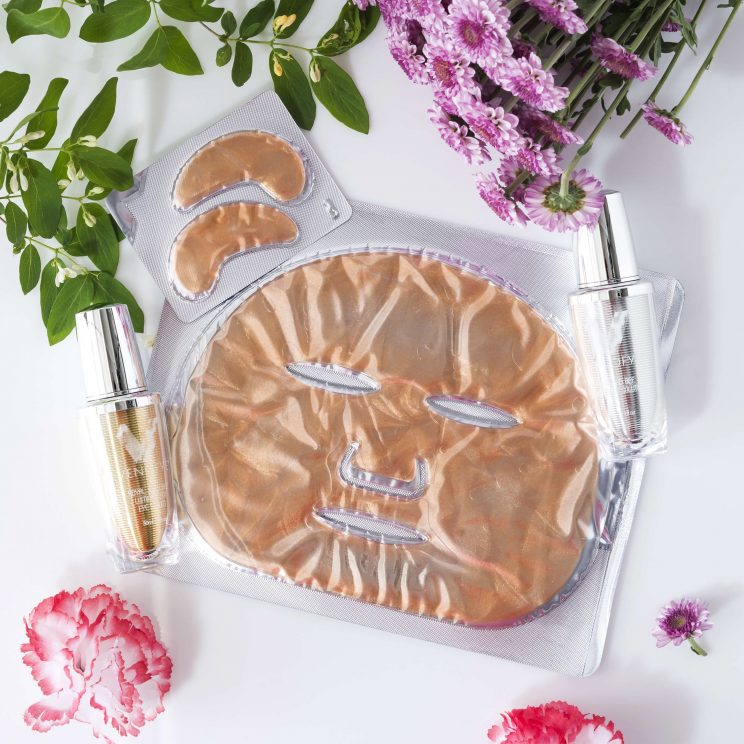 Now for the ultimate skin treat – a decadent face mask. You may think that they're an unnecessary luxury, but give a quality formula a try and you'll soon be a masking convert.
There are so many different face mask types out there. Pick one that matches up with your skin type, as well as the skin concerns you're dealing with.
If you're trying to fade the appearance of wrinkles on your face or around your eyes, then the Venofye Blossom Bee Wrinkle Smoothing Face & Eye Mask will be a hit. Formulated with lavender oil, bee venom, and collagen, this sheet mask feels like utter bliss when applied.
Another of our popular masks is the ViperLift Bio Mask. This is a thermal mask, meaning that it heats up when applied to the skin. It feels just like a relaxing spa sesh, yet you'll rinse it off to find your skin looking lifted and more toned.
If brighter-looking skin is your aim, then turn to our Orchard Bee Elevating & Balancing Mask. It'll give your complexion a gorgeous radiant glow.
Summary
Hopefully, Venofye has now answered your question of what should be everyday skin care routine. When it comes down to it, it's pretty simple; a cleanser, a toner, a serum (or two), an eye cream, a moisturizer, and SPF if it's daytime.
If your skin care routine has been missing any of these vital steps, browse Venofye's bestsellers to see how our bee venom-infused formulas can help!