We're not getting any younger, so it's inevitable to be on the lookout for the best products for diminishing any signs of aging. Unfortunately, with so many products in the market, it can be difficult to know which ones can actually help remove the appearance of pesky lines, crow's feet, and wrinkles.
But, we'll let you in a secret.
Here at Venofye, we're dedicated towards creating products that will rejuvenate the look of your skin, and restore its youthful appearance. And, we just might have uncovered the elixir for a youthful complexion: our wonder ingredient, bee venom (also called apitoxin).
Join us as we talk about how our Apitoxin Collagen Cream could be exactly what you need to get younger-looking skin.
All About Apitoxin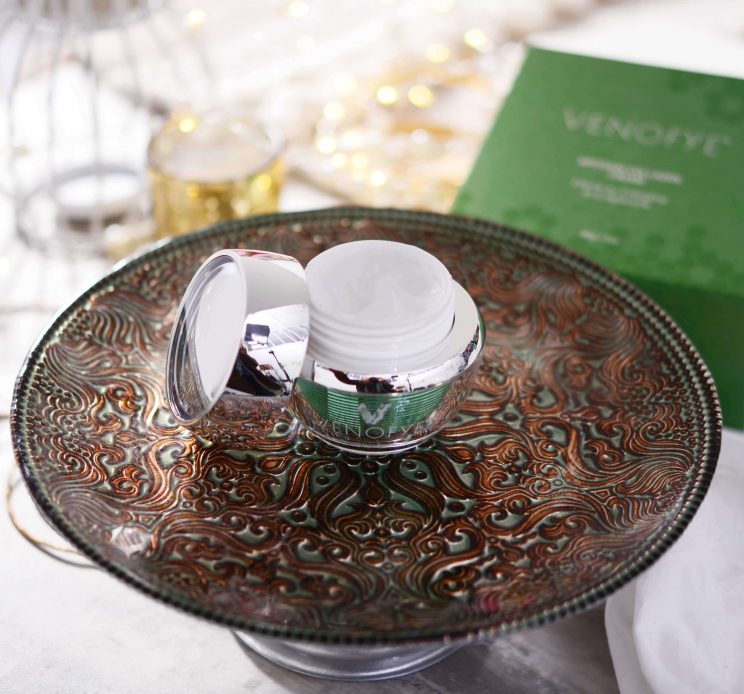 To start, let's first talk about bee venom, the core ingredient of our Apitoxin Collagen Cream.
So, what exactly is the big deal with bee venom?
Well, bee venom has been making waves in the cosmetic industry because of its potential benefits in fighting the visible signs of aging. In fact, celebrities like Gwyneth Paltrow and Victoria Beckham have vouched for the indispensable use of bee venom in their skincare routines.
Here's a quick list of the benefits you can derive from apitoxin-infused skincare:
Diminishing the Appearance of Fine Lines and Wrinkles
We know aging is the number one culprit behind age spots, crow's feet, and wrinkles, but have you ever wondered why?
It's because the skin loses elasticity as we age, due to a rapid decline in collagen levels. As a result, the skin becomes less firm, unable to get back into shape after creasing. The lines that remain are what we know as fine lines.
But this is exactly where bee venom comes in.
This superstar ingredient has been demonstrated to lessen the appearance of fine lines and wrinkles. 
To top it all off, bee venom also contains an amazing concoction of 18 beneficial, skin-loving enzymes, amino acids, and peptides! Together, these keep your skin feeling suppler and healthier, which rids it of noticeable indications of aging.
Hydrating Skin and Improving the Feel of Skin Texture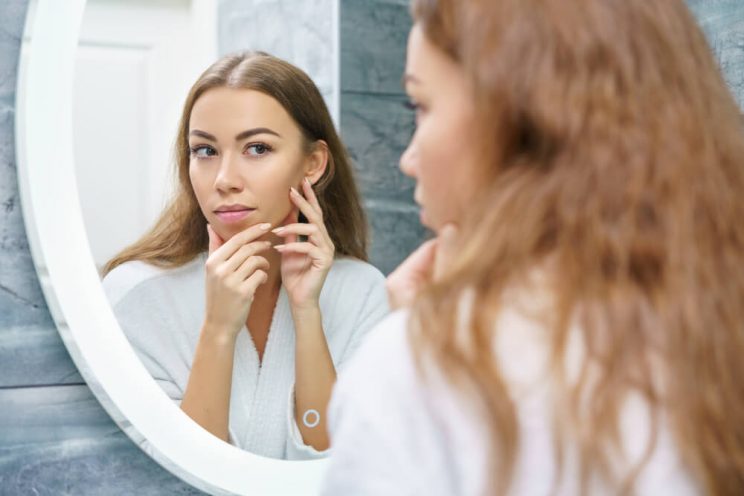 Another reason to subscribe to apitoxin-infused skincare is for its ability to relieve dry skin and make it look much smoother.
In fact, participants in a study reported they had better-feeling skin texture, intensified moisture and hydration, and an increased look of skin elasticity, after regular use of bee venom. These skin improvements were noticed after as little as four weeks of regular use, on top of reduced appearance of wrinkles!
Minimizing Visible Signs of Redness and Inflammation
To cap off this list of awesome skin benefits of bee venom, we have its ability to aid in lessening the look of redness and inflammation.
Multiple lines of evidence support bee venom's capacity to reduce the look of inflammation of the skin, thanks to a compound called melittin. The result? The skin feels soothed and appears less red. This is exactly why bee venom works for all skin types, even for those with eczema, who might benefit from its effects.
But wait – there's more! Apitoxin's wide array of benefits don't stop there.
Another contributor to red, inflamed skin is acne. The good news is, bee venom can also help in your struggle against the appearance of these pesky pimples. Studies have shown bee venom's potential benefits in reducing the appearance of acne with constant use.
All in all, bee venom targets multiple skin concerns, making it such a versatile and effective ingredient. As a key step in your routine, you're sure to rejuvenate the appearance of your skin.
The best part?
Venofye doesn't harm bees in collecting the venom, so you can enjoy our cruelty-free products without any worries.
Venofye's Apitoxin Collagen Cream: The Secret to Younger-Looking Skin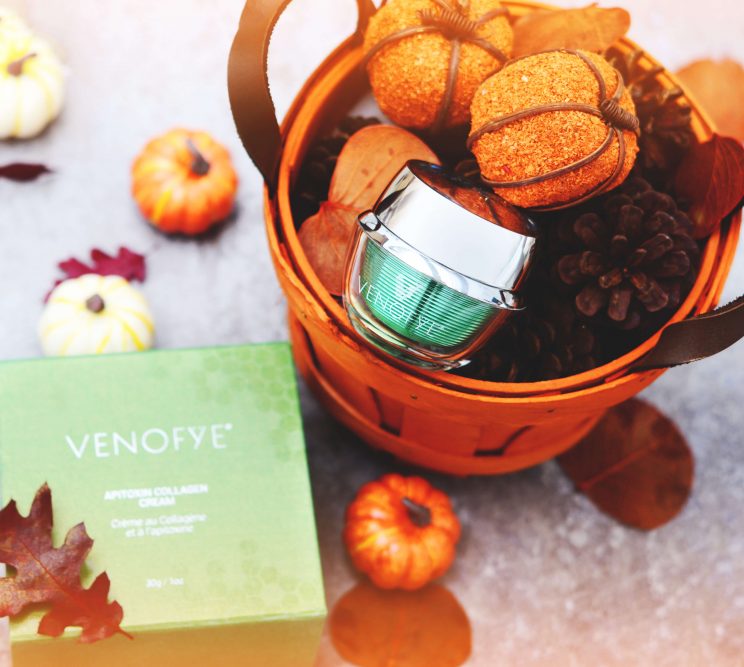 Now that you know what makes bee venom noteworthy, it's time to learn more about Venofye's Apitoxin Collagen Cream, and why it just might be your skin's new best friend.
Made with a potent formulation of nothing but the very best ingredients for your skin, this rich night cream promises to revitalize the look of your skin and diminish the visibility of age spots, wrinkles, and other signs of aging. It will also leave your skin feeling soft, healthy, and supple, to boot!
Curious how you'll derive these benefits from this superstar product? Here's an overview of all other skin-loving ingredients bottled up together in the Apitoxin Collagen Cream:
Retinyl Palmitate
Retinyl palmitate is a gentler derivative of Vitamin A, a compound that has taken the skincare world by storm due to the wealth of benefits it provides the skin. Perhaps its most notable benefits, though, are its antioxidant properties.
In addition, retinyl palmitate can make the skin look less dull and flaky. This means a clearer, lighter-looking complexion that's hard to miss!
Together, you get an extra boost in fighting against visible signs of aging, all while leaving your skin feeling healthier and more hydrated!
Ascorbic Acid
Another superstar ingredient, ascorbic acid or Vitamin C is one of the primary components of the Apitoxin Collagen Cream. Vitamin C has been proven to reduce the look of pigmentation and brighten the skin's overall appearance. This gives the appearance of youthful radiance to complement your younger-looking skin.
The kicker?
Vitamin C also contains antioxidant properties that are essential in combatting the visible signs of aging that come from environmental factors, like UV damage and pollution. What this means is that Vitamin C helps relieve the look of dullness that makes the skin look older.
Green Tea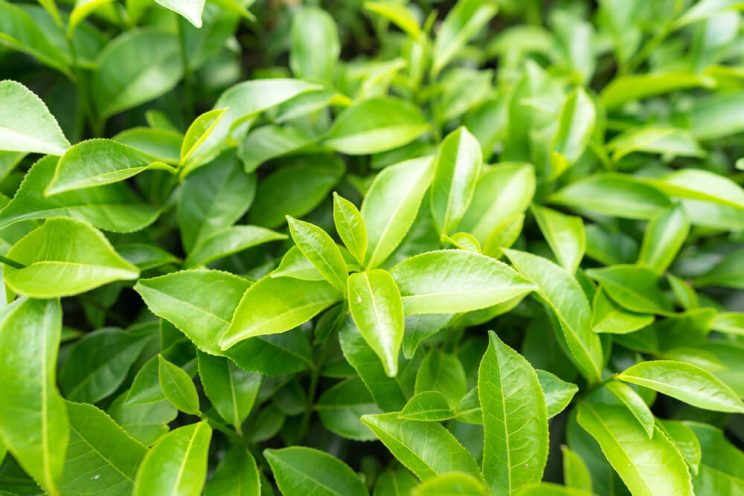 Green tea is another special, organic ingredient used in a variety of Venofye products. This amazing compound promises to give the skin a soothing feeling that minimizes the look of inflammation and redness. What's more, green tea is suitable for different skin types, and can even reduce the appearance of oiliness in the skin.
Perhaps the most important thing, though, is that green tea is also a potent antioxidant. This means that it helps fight against visible manifestations of aging that come from constant exposure to the sun. As a result, you can expect less obvious fine lines and wrinkles, and plump and supple-looking skin.
Aloe Vera Extract
Aloe vera is a plant we're all familiar with. After all, it's a well-known medicinal plant that's usually used as a go-to ointment against rashes, itchiness, and sunburns. In some cultures, aloe vera is also applied to the hair to make it look longer, fuller, and straighter.
So, you might be wondering – what exactly is it doing in your skincare products?
The answer is simple. Aloe vera is rich in water, which makes it an effective moisturizer. This imbues our favorite collagen cream with added hydrating properties to retain the skin's healthy appearance. Aloe vera can also help soothe the feel of the skin, thus alleviating the look of redness that accompany acne and flare-ups.
Together, its benefits can facilitate the appearance of younger-looking, glowing skin.
Sodium Hyaluronate
Last, but certainly not least, our favorite night cream also contains sodium hyaluronate. This is the salt form of hyaluronic acid, a compound naturally present in the skin. It can bind to water to lock in hydration.
This ingredient deepens and strengthens the Apitoxin Collagen Cream's hydrating and moisturizing properties, thus improving the elastic appearance of the skin. The best part is that it makes the skin look firmer and suppler, which lessens the appearance of fine lines.
What a ride, right? There's such a rich assortment of skin benefits to get from one single product. You'll surely benefit from this skincare superstar regardless of your skin type!
Getting the Most out of the Apitoxin Collagen Cream
So, how exactly can you incorporate our wonder moisturizer to your skincare routine to reap its benefits?
Here's a short guide to getting the most out of your Apitoxin Collagen Cream:
Go in With a Gentle Cleanser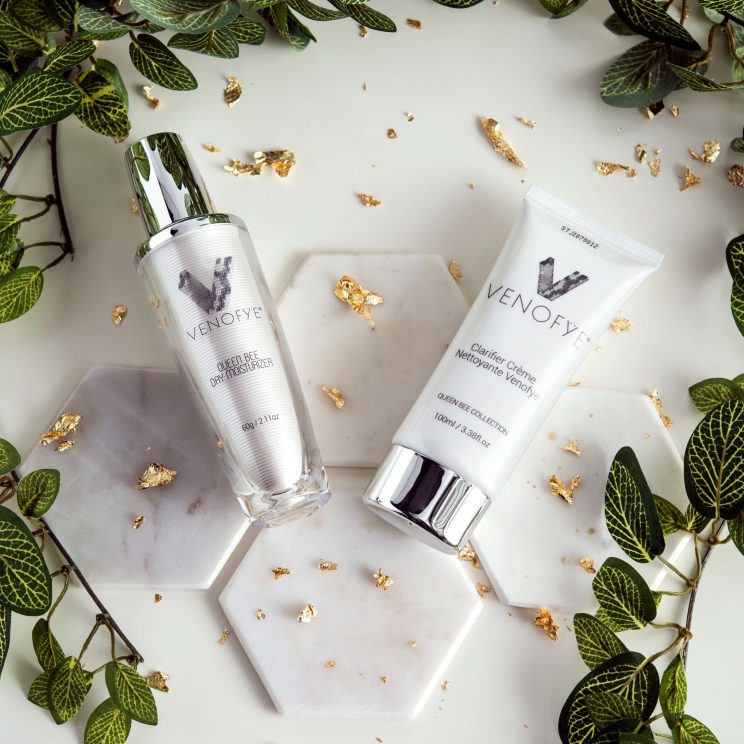 The first thing to do in any skincare routine is to remove accumulated dirt, oil, and makeup from the day's activities by using a gentle but powerful cleanser. The perfect cleanser must be hydrating and not stripping, but strong enough to rid your skin of impurities.
To this end, why not try the Queen Bee Clarifying Cream Cleanser? This milk cleanser is formulated with bee venom and other skin-loving ingredients to leave your skin feeling smooth and hydrated after every wash. Its clarifying nature will also ensure your skin is cleansed perfectly before you continue with your skincare routine.
To use, simply apply a small amount onto your hands before massaging in a circular motion onto your wet face, during your morning and evening routine. Then, rinse thoroughly with cool water.
Prep Your Skin With a Hydrating Toner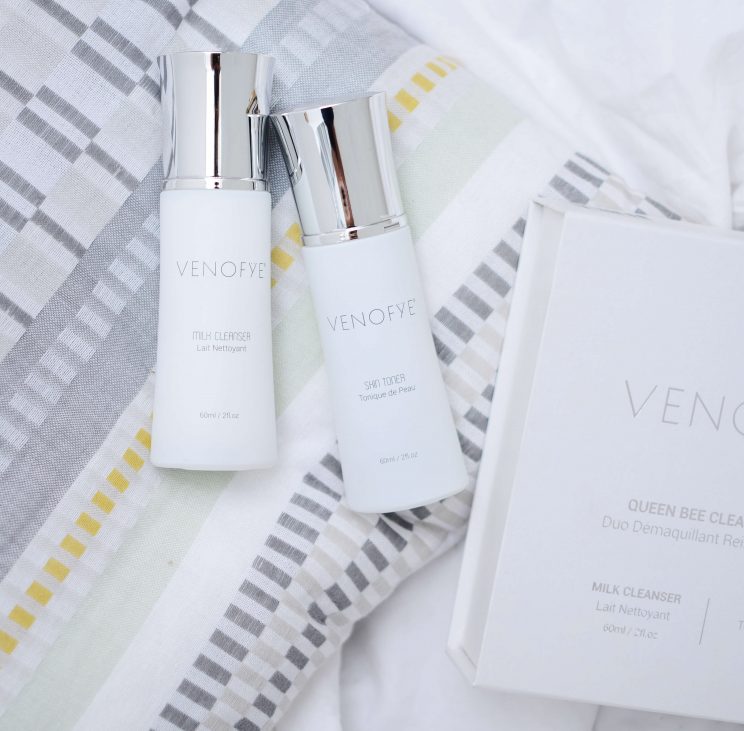 Next up, use a hydrating toner to balance your complexion and boost your skin's hydration. This step can help prepare your skin to better absorb the succeeding products in your regimen.
Our recommendation? The Blossom Bee Facial Toner.
This toner is created with a unique blend of bee venom and chamomile extract, designed to soothe the feel of the skin and promote a fresh, supple appearance.
To use, you just need to apply the toner onto a cotton pad, before putting it on clean, dry skin. Avoid contact with the eye area, and pat on the product before continuing with the rest of your routine.
Use a Serum to Target Your Skin Concerns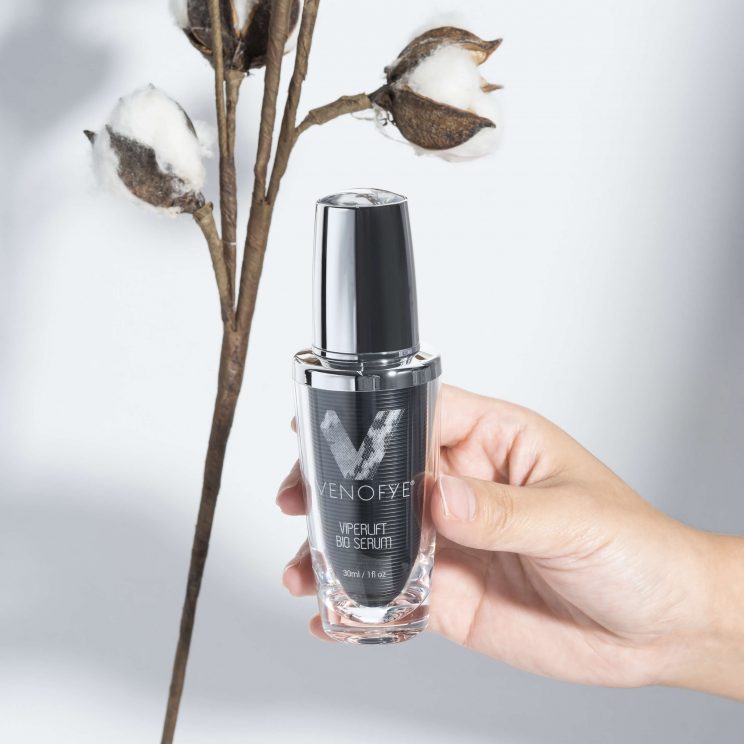 Looking to ramp up the way in which your routine targets the look of aging skin? A serum formulated to lessen the appearance of wrinkles and fine lines will go a long way.
That's what the Viperlift Bio Serum was made for.
Infused with a special blend of ingredients that combat the visible signs of aging, this serum is perfect to boost the many properties of the Apitoxin Collagen Cream.
To use, simply apply a small amount onto your skin every night, after your toner. Massage in a circular motion on areas of concern, before sealing in with a moisturizer.
Invest in an Eye Serum to Brighten the Look of Your Under-Eyes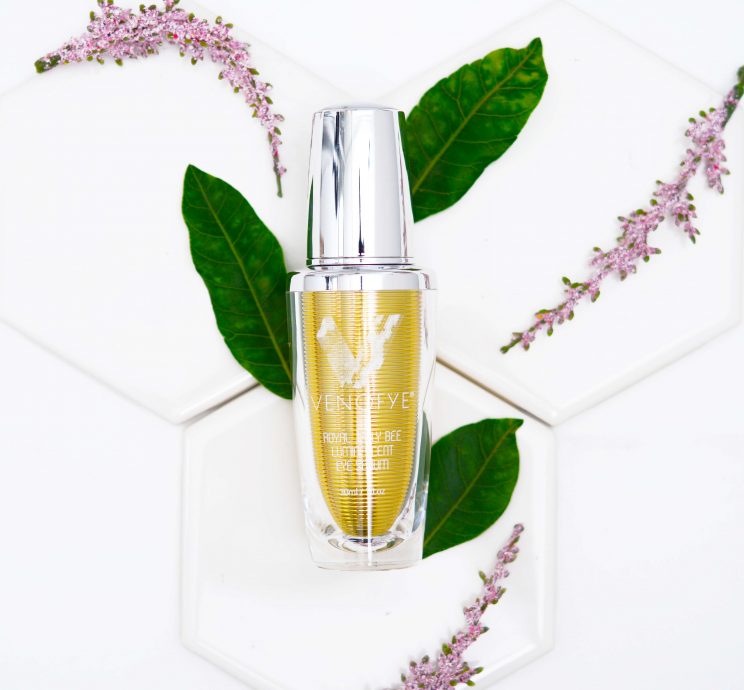 When we're talking about aging, we can't ignore the eye area. It's often the first to take the brunt of the damage that comes with aging. The eye area can have defined lines, and look tired and dull, too, as a result.
So, an eye serum like the Royal Jelly Bee Luminescent Eye Serum is a great pick.
This serum was designed to target the look of fine lines and wrinkles surrounding the eye area, while containing ingredients that brighten the complexion, like Vitamin C and bee venom.
To use during your PM routine, take a small amount of the serum and massage it around the eye area, particularly the parts with deep lines.
Seal Everything off With the Apitoxin Collagen Cream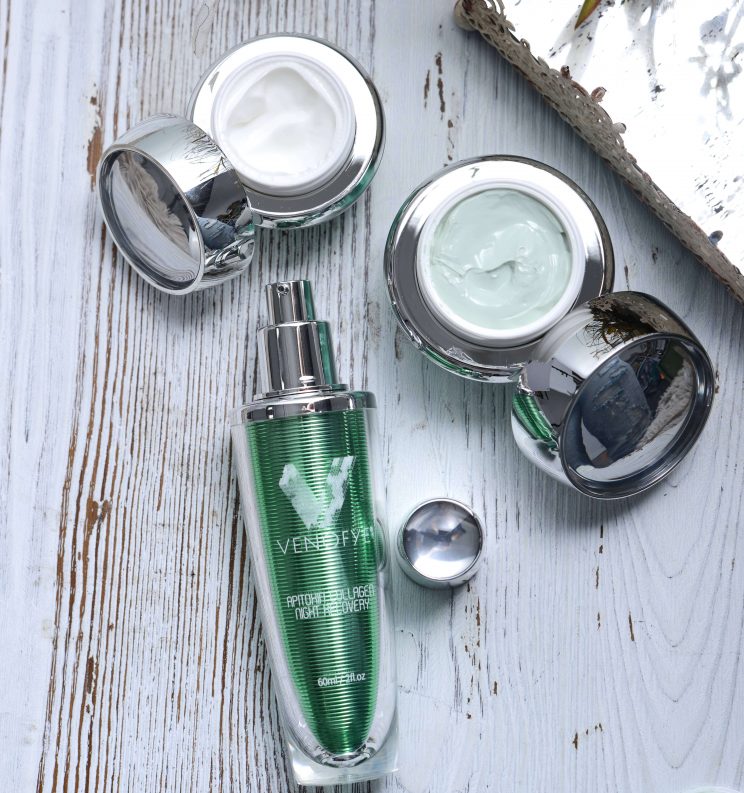 Finally, we come to the star of the show, the Apitoxin Collagen Cream. This rich but lightweight moisturizer is the perfect product to seal in the previous products and cap off your skincare routine.
This moisturizer is best used at night, once a week. Simply get a dollop and apply it all over your face and neck, massaging until fully absorbed.
Final Words
Aging skin might be inevitable, but delaying and minimizing its visible signs is definitely possible.
With the Apitoxin Collagen Cream, getting younger-looking skin has never been easier. Now, you can say goodbye to a multitude of visible skin concerns with just one amazing product.
Interested in exploring more apitoxin-infused skincare? Check out our best sellers for other essential additions to your skincare regimen.