Puffy eyes getting you down? We hear ya! Puffiness under and around the eyes is one of the most common skin complaints out there. It can be caused by a number of different factors – a diet high in salt, over-consumption of alcohol, natural aging, a lack of sleep, allergies…all of these contribute to puffiness and swelling around the eyes.
While it's important to tackle the root cause of your puffy eyes in order to really fix the problem, we at Venofye have a very special product that you can turn to in the meantime to instantly de-puff the look of your eye area. Today, we'll be introducing you to the Venofye Royal Jelly Eye Beelift, and explaining exactly how this potent solution can leave you with a smooth, perky, and puff-free appearance.
Meet the Venofye Royal Jelly Eye Beelift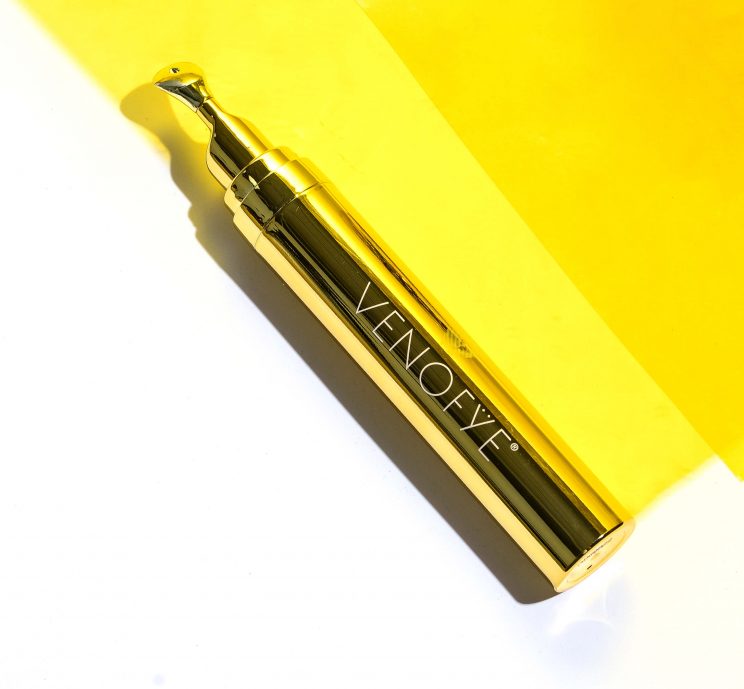 If this is the first time that you've feasted your eyes upon the Venofye Royal Jelly Eye Beelift, you'll likely be understandably in awe. With its sleek gold packaging and innovative applicator, this product more than catches the eye.
However, what exactly is the Venofye Royal Jelly Eye Beelift?
To put it simply, it's a highly concentrated serum designed to reduce the look and feel of puffiness around the eyes. It works instantly, making it ideal for special occasions.
How is it able to immediately diminish the appearance of puffiness?
This all comes down to the special selection of high-powered ingredients included in this formula…
What's in the Venofye Royal Jelly Eye Beelift?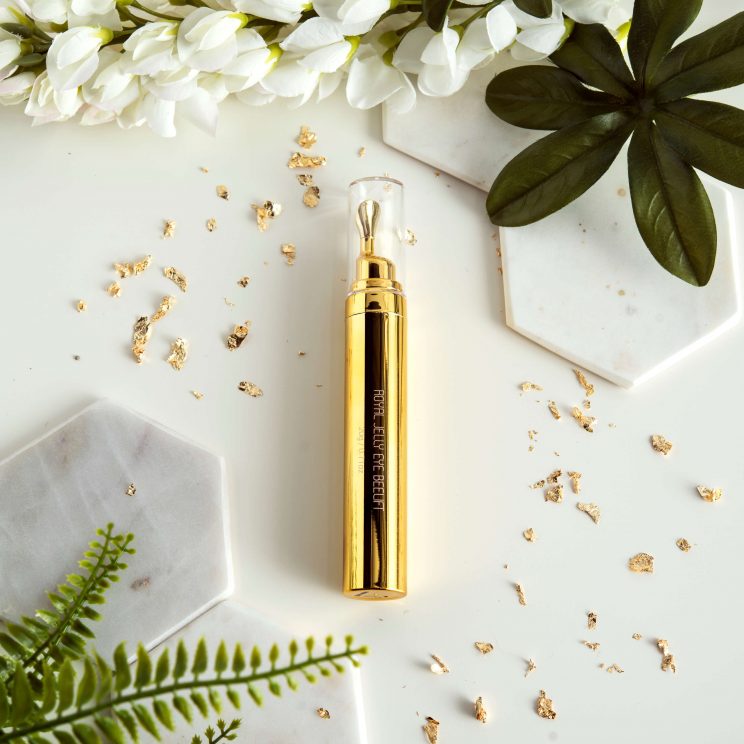 So, what exactly is in these gorgeous gold tubes? Let's take a closer look at some of the key active ingredients in this formula:
Acetyl Hexapeptide-8
Peptides are loved for how they moisturize and hydrate the skin. Acetyl hexapeptide-8 does that too, but it also offers so much more…
This peptide is famed for how it instantly smooths and softens the look of the skin. Not only will it reduce the appearance of puffiness, but it will also fade away the visibility of fine lines and eye wrinkles. It's the perfect ingredient to use around the eyes if you've been struggling with crow's feet alongside your puffiness.
Sodium Hyaluronate
Sodium hyaluronate is the salt form of hyaluronic acid, one of the most well-known humectants in skincare. What makes sodium hyaluronate special is the fact that it consists of smaller molecules. This allows it to sink deeper into the skin, and therefore have a deeper moisture-binding effect.
As a result, the skin takes on a plumper and fuller look. Puffiness and shadows appear reduced, while the entire eye area looks fresher and more radiant.
Bee Venom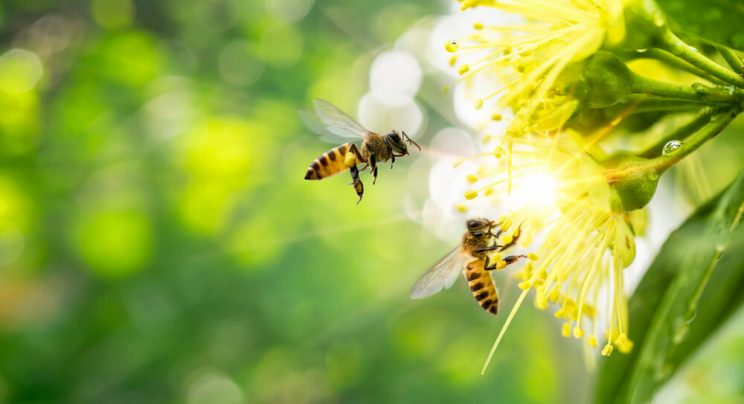 Bee venom is our signature ingredient here at Venofye. It's a superstar at dealing with so many visible skin concerns. This is why you'll find it in each and every one of our products.
However, although it may be most known for how it smooths away the visibility of fine lines and wrinkles, bee venom is also highly effective at reducing the look of puffiness. At the same time, it'll give the skin around your eyes a firmer and more youthful finish.
Mica
Mica is a natural mineral. Here at Venofye, we use it in powder form. Why? Because we love how it boasts light-reflecting properties.
This means that, when light hits the skin around your eyes, it'll bounce back in a way that makes shadows and creases appear almost invisible. Sure, it may not actually do anything for the puffiness itself (whereas the other ingredients in the Venofye Royal Jelly Eye Beelift directly target the look of puffiness), but it'll do wonders for your overall appearance!
What Do Reviews Say About the Venofye Royal Jelly Eye Beelift?
When you're not sure about a skincare product, it only makes sense to check out its reviews.
Well, in the case of the Venofye Royal Jelly Eye Beelift, you'll be relieved to see that this product has been given numerous raving 5-star reviews.
What do people say about it?
In addition to helping ease the look of puffiness, customers love how this product also fades the appearance of dark circles. Many note that it has helped reduce the visibility of fine lines and wrinkles too. They love how this eye product is such a multi-tasker!
How to Use the Venofye Royal Jelly Eye Beelift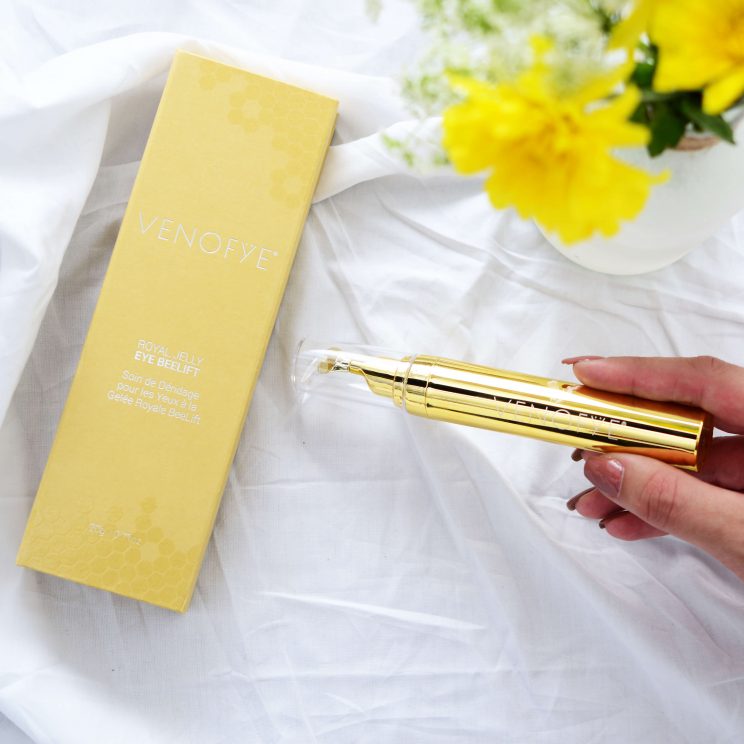 You may think that such an effective product would be tricky to use, but the opposite is true.
However, if you want to enjoy the very best results, you'll need to start off with skin that has been freshly cleansed. We'd recommend cleansing with the Queen Bee Clarifying Cream Cleanser from Venofye. This creamy solution turns into a rich lather as you massage it into your skin. It will quickly lift dirt and other impurities to leave your skin feeling refreshed and rejuvenated.
For even better results, follow this up with Venofye's Blossom Bee Facial Toner. It's a hydrating blend that's filled with plant extracts that soothe the look of the skin. It contains chamomile, aloe, cucumber, bee venom and more. All of these will make a head start on your puffy appearance while prepping your skin to receive maximum goodness for the Royal Jelly Eye Beelift.
Speaking of which…
To use the product, twist the top off the applicator and gently press down on it. As you do so, you'll see a small amount of product emerging from the tip of the applicator. Swipe the tip onto the skin underneath and around your eyes. Don't forget that this formula not only diminishes the look of puffiness, but also reduces the appearance of creases, so don't be afraid to show your crow's feet some love too!
Leave the product to soak in, or use your ring finger to tap in any excess if you've applied a little too much. Once it has been absorbed, you'll notice that the appearance of your puffiness and fine lines will appear much less noticeable!
Other Ways to Reduce the Look of Puffy Eyes
We recommend using the Venofye Royal Jelly Eye Beelift once a week. However, what should you do if you want to de-puff your appearance in between uses?
Here are a few pro tips to help you out:
Invest in the Photonix-2 Eye Wand
Skincare devices are amazing things. They give you professional-looking results from the comfort of your own home. What more could you ask for?
And, in the case of puffy-looking under-eyes, we have just the device recommendation for you – the Jelessi Photonix-2 Eye Wand.
Available on the Venofye website, this device has been designed for the delicate skin around the eyes. It features two different modes, one of which is solely dedicated to eradicating the look of puffiness. Combine this with the second mode, which reduces the appearance of wrinkles while brightening the complexion, and your eye area will look fresher, smoother, and more youthful than ever before!
Find a Good Eye Cream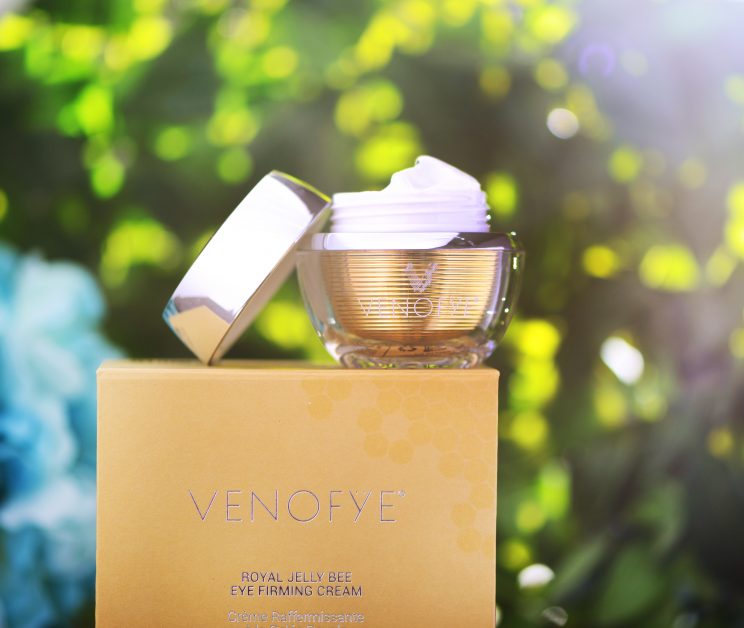 A good eye cream can work wonders. Apply one before you go to bed and it'll work its magic overnight, meaning that you won't wake up to a puffy appearance. If your puffiness usually shows itself in the morning, then a night time eye cream is just what you need.
As you can imagine, we have the perfect Venofye eye cream for you! The Royal Jelly Bee Eye Firming Cream comes from the same collection as the Venofye Royal Jelly Eye Beelift. In fact, the entire collection is dedicated to the eye area.
However, what makes this cream stand out is the fact that it contains a number of ingredients that target the look of puffiness and swelling. In this cream, you'll find vitamins A and E. Both of these help to soothe and smooth the look of the skin. They're combined with a cocktail of botanical extracts, including aloe and green tea.
Even better, you'll also find caffeine in this formula. If you've been reading up on the best ingredients for puffy-looking eyes, then chances are that caffeine has been mentioned a few times. It's great for immediately soothing the look of puffiness while fading the visibility of dark circles. It perks up the complexion to leave the skin looking renewed.
Adjust Your Sleeping Habits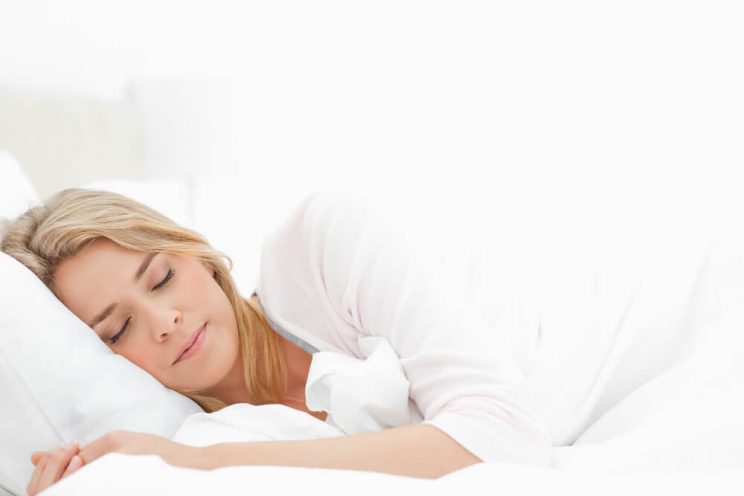 It's common knowledge that a lack of sleep leads to puffy eyes. So, it goes without saying that one of the first things that you should do to address the issue is make sure that you're getting enough sleep.
For most adults, this means 7-9 hours of quality sleep per night. This means that you shouldn't be spending hours tossing and turning, or waking up in the middle of the night unable to fall asleep. If you can relate to this, then it would be worth looking into some of the various sleep aids out there.
While we're on the topic of sleep, it can also help to add an extra pillow underneath your head. Sleeping with your head elevated helps to prevent fluid from pooling around your eyes as you sleep. This is another one of the main causes of puffiness in the mornings.
Finally, it would also be worth cutting back on the amount of fluids that you drink before bed. This doesn't mean that you should go without if you're thirsty. After all, dehydration also causes puffiness around the eyes! However, try to drink your last drink a little earlier in the evening. And make sure that said drink doesn't contain any alcohol because, you guessed it, this triggers puffiness too!
Cut Salt Out of Your Diet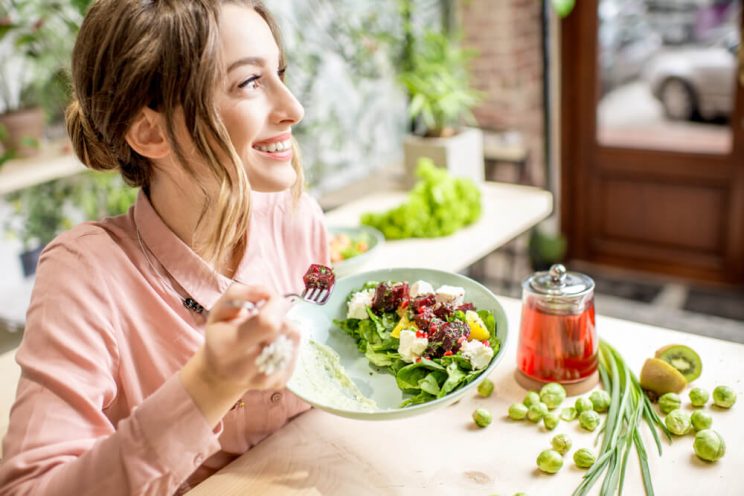 While it would be very difficult to completely eliminate salt from your diet, doing so even just a little can help to ease your puffy eyes. Salt is known for causing fluid retention in the body. One of the common areas that experiences fluid retention is the skin under the eyes, hence the puffiness.
For most people, the majority of their salt intake comes from the processed foods that they eat. Whether this may be cheeses, breads, potato chips, or anything else, these foods are usually loaded with salt.
What should you eat instead?
Try to fill your diet with plenty of fresh, whole foods. These will provide your skin with the nutrients that it needs to tackle the puffiness on its own.
Summary
As you can see, if a puffy-looking eye area is something that you experience on a regular basis, then it would be well worth investing in the Venofye Royal Jelly Eye Beelift. This product really is a game-changer when it comes to the appearance of the skin around your eyes. Not only will it de-puff the look of your eye area, but it'll also reduce the visibility of fine lines too, improving your skin's overall look and feel.
Click here to check out more bestselling skincare products from Venofye.