In the world of skincare, the possibilities are limitless. Many eccentric ingredients have made their way into your products that you might not have noticed.
Bee venom or apitoxin is one such find and yes, it's exactly as the name suggests. Don't worry; it's completely harmless to you (no stinging involved) and the bees. But why should you use it?
Bee venom skincare has quickly gained a lot of traction because of its many benefits to your skin. It can enhance your complexion's tone and texture, making your skin appear plump, lifted, and firm. This ingredient might just be the cherry on top that you were looking for!
So, where do you get started? Venofye has just the right set of bee venom skincare products in mind. Our luxury skincare brand is inspired by the exemplary properties of this ingredient. We have an extensive range of venom-infused skincare products available. But today, we'll be talking about six standout solutions that you should add to your skincare regimen right now!
Blossom Bee Advanced Wrinkle Corrector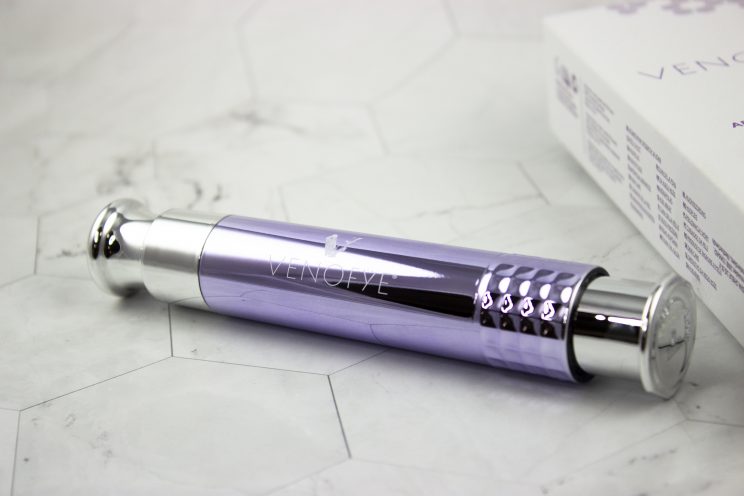 Research has shown that bee venom skincare can help give you a more youthful and fresh appearance. A study about the beneficial role of bee venom on facial wrinkles concluded that this ingredient does help considerably reduce the appearance of wrinkles and fine lines.
Our Blossom Bee Advanced Wrinkle Corrector should be your go-to bee venom skincare product for reigniting your youthful glow! It features hyaluronic acid and acetyl hexapeptide-8 — two key ingredients when it comes to keeping your skin looking young and fresh. These two ingredients work to add hydration to your skin and make it appear plumper, lifted, and firmer than before.
Our formula is also powered by vitamin E acetate and vitamin A palmitate to reduce the appearance of puffy, red skin and smooth out the texture. The best part about vitamin A palmitate is that it gives you all the benefits of retinol without being harsh on your skin.
We've also incorporated two powerful botanicals in this serum — avocado oil and cucumber fruit extract. These two ingredients are a great source of nutrients to enhance the appearance of your skin. They have proven effective in reducing the look of wrinkles and expression lines in a non-invasive way.
Immediately fade away the visible signs of aging skin and witness a lively-looking complexion with our Blossom Bee Advanced Wrinkle Corrector!
Queen Bee Clarifying Cream Cleanser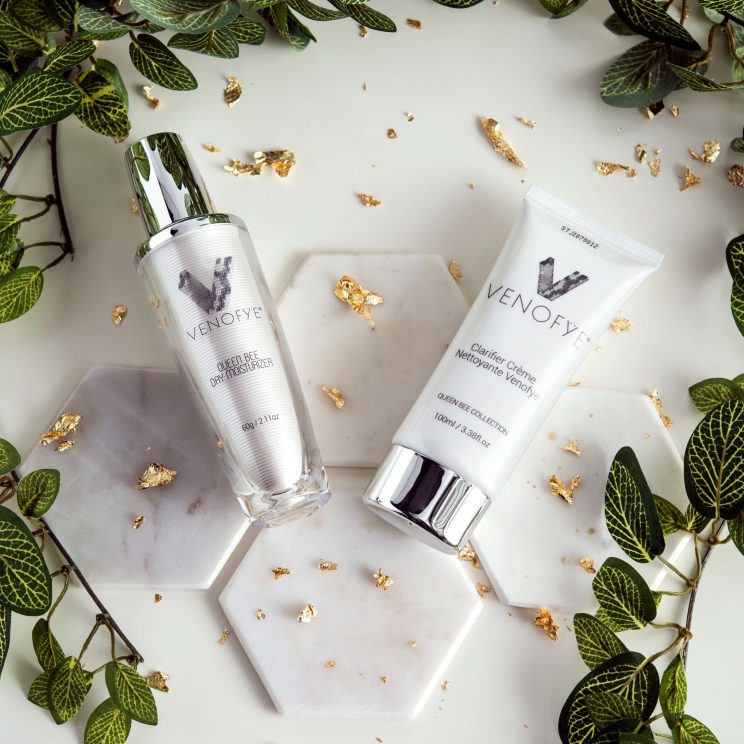 Another reason that bee venom is a prized skincare ingredient is its capability to clarify your appearance. Bee venom has been known to diminish the visibility of breakouts.
If you want your skin to shine and appear clearer than ever, we highly recommend our Queen Bee Clarifying Cream Cleanser. This gentle milk cleanser gives you all the benefits of bee venom skincare enhanced with a meticulous selection of advanced ingredients.
The formula features an effective blend of sodium lactate and citric acid to gently exfoliate your skin while keeping it hydrated. It's perfect to help rid your skin of dirt and residual makeup particles.
We've also infused several botanicals to pamper your skin, including willow bark, chamomile, marigold, and alpine willowherb. These extracts are rich in nutrients that deliver an array of skin-enhancing properties. Alpine willowherb works to reduce the look of blackheads and ease the visibility of puffiness and irritation.
The Queen Bee Clarifying Cream Cleanser also infuses intense moisturizing ingredients like shea butter, argan oil, and moringa seed oil. These ingredients are high in fatty acids to give your skin a refreshed look and feel. Add this exceptional milk cleanser to your bee venom skincare regimen and witness radiant and smooth-looking skin.
Use the cleanser twice a day for the best results. Follow up with our Blossom Bee Facial Toner to balance your complexion and achieve supple-looking skin.
Blossom Bee Quenching Night Cream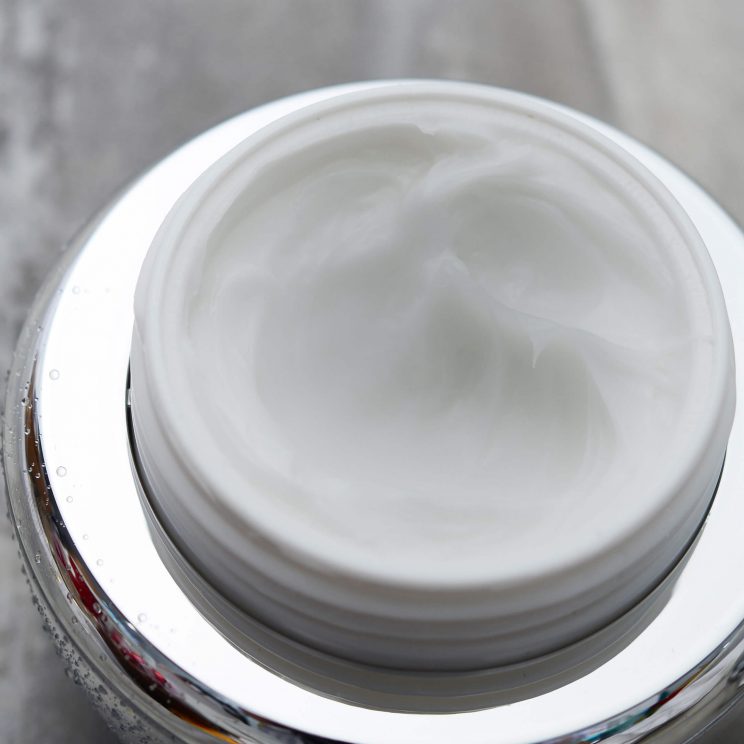 Did you know that your skin allows itself to heal at night while you sleep? This "recovery mode" is an important natural process that helps your skin bounce back the next day. Before heading to bed, a healthy, hydrating bee venom skincare routine can help enhance the visible results of this process.
Bee venom has properties that help reduce the appearance of dry, itchy skin. Studies have shown that bee venom skincare can help reinforce your skin's natural barrier and improve its function significantly.
The Blossom Bee Quenching Night Cream is just the bee venom skincare product you need to ensure a good night's rest for your skin. It's designed to alleviate dryness and reduce the look of irritation with the power of bee venom. It seals in moisture overnight and leaves your skin feeling hydrated and refreshed.
The formula includes sunflower seed oil and shea butter to ease the feeling of puffy, irritated skin. These ingredients are rich in vitamins A and E as well as skin-enhancing fatty acids, delivering exceptional moisturizing results.
Our bee venom night cream is also infused with glycerin, Cetearyl alcohol, and hydrolyzed oat protein. These work exceptionally to reduce the visibility of scaly, rough skin, giving you a plump and refreshed look. To seal in hydration, we've also added petrolatum — an excellent occlusive to keep your skin moisturized overnight.
Wake up every single day to a more radiant complexion and youthful-looking skin with our rich, non-greasy Blossom Bee Quenching Night Cream. To use the cream properly, we recommend applying it to freshly cleansed skin during the evening. Give your face and neck a good massage to get great results.
Blossom Bee Day Moisturizer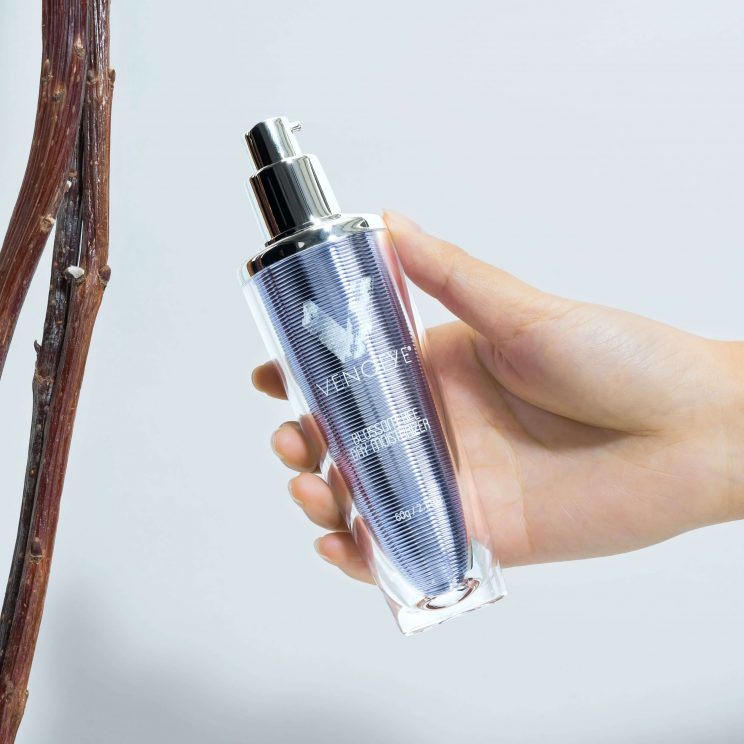 You might be thinking, do I really need separate day and night creams for my skin? Isn't it a bit overkill?
Well, no. To elaborate, your skin has different needs during the day than at night. Day creams are designed to keep your skin feeling shielded from the harmful pollutants around you when you're out and about. Night creams, on the other hand, are richer and designed to help your skin feel its best for the next day. Both are important and should be a part of your daily skincare regimen.
This brings us to our next bee venom skincare product that's ideal for keeping your skin moisturized and looking refreshed throughout the day. Our Blossom Bee Day Moisturizer is a hydrating blend that uses bee venom to restore the appearance of plump, dewy skin. Bee venom has been linked to glowing, brighter-looking skin as it works to alleviate dryness. It can make your complexion appear more radiant and revitalized.
Our day moisturizer is also highly effective at reducing the look of aging, including fine lines and wrinkles. It incorporates shea butter and sunflower seed oil — two ingredients that play a key role in maintaining healthy-looking skin. They work exceptionally to help improve your complexion's tone and texture while diminishing the tell-tale visible signs of aging. Their high fatty acid and vitamin content can do wonders for keeping your skin looking more toned, lifted, and firmer!
Our Blossom Bee Day Moisturizer also infuses glycerin, oat protein, and petrolatum to seal in moisture and elevate your skin's natural hydration levels. Experience a significant reduction in the appearance of rough, dry skin with this exquisite bee venom skincare moisturizer!
Blossom Bee Facial Peeling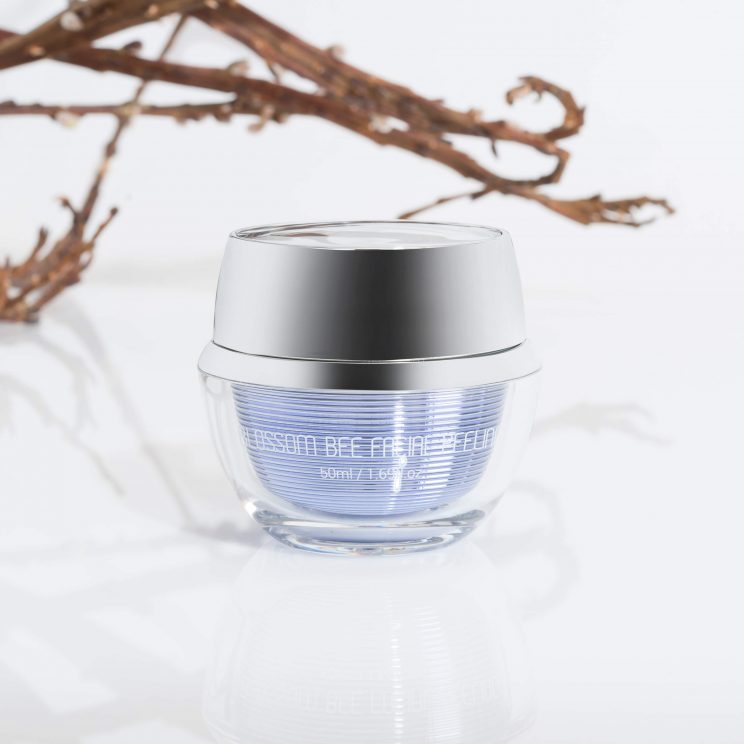 Exfoliation is a necessary step in your skincare routine. It not only helps you achieve a rejuvenated look but also gives you better results from your other skincare products.
How so? When dead cells start to accumulate on the surface of your skin, they hinder the absorption of your skincare formulas. Not to mention, they can also take a toll on the tone and texture of your skin. You might notice a darkened, dull look that doesn't seem to go away. And that's where our bee venom skincare exfoliant comes to shine.
Bee venom is an exceptional exfoliating ingredient with powerful capabilities to clarify and purify your skin's appearance. Our Blossom Bee Facial Peeling is a bee venom skincare must for reigniting your inner beauty. It's designed to rid your skin of all dirt and debris without stripping away any of its vital oils. You'll notice that your skin appears immediately refreshed as the dead cells and pent-up debris on your skin are effectively removed. You'll be left with an undeniable glowing look and more confidence in your beauty!
But what does it include?
The superior, gel-like formula incorporates nutshell powder and glycerin to give gentle yet effective exfoliating results. Nutshell powder removes the top layer of dead skin, revealing a new layer underneath. Glycerin, paired with bee venom, can keep your skin looking refreshed and completely renewed! The peeling formula can significantly diminish the appearance of aging on your skin, including the look of facial lines, wrinkles, and hyperpigmentation.
Royal Jelly Eye BeeLift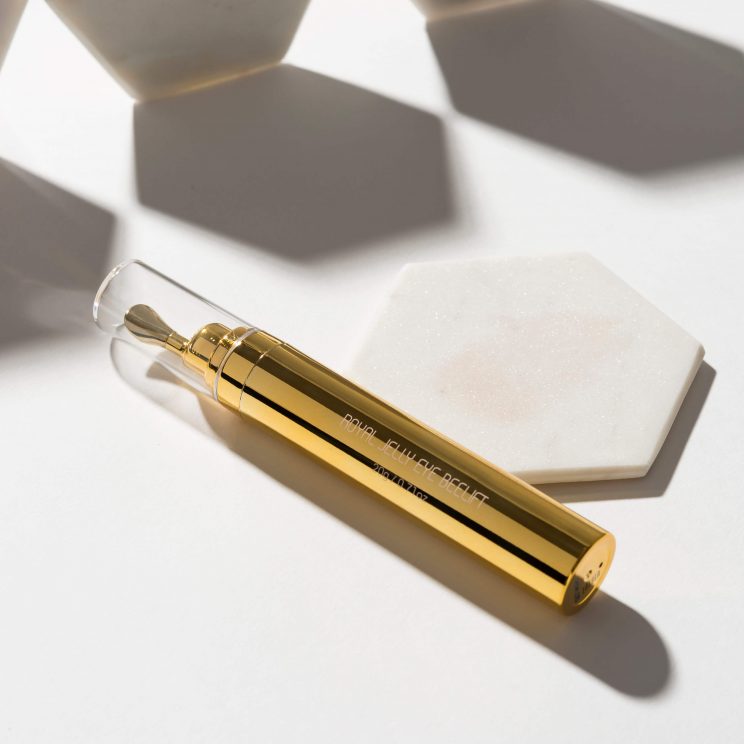 You can't have a bee venom skincare regimen without a great eye serum, can you? Bee venom not only helps to diminish the signs of aging on your face, but it's also highly effective for achieving younger-looking eyes. This revolutionary ingredient has been associated with reduced visibility of crow's feet and dark, puffy bags under your eyes.
To reap all the benefits of bee venom for your eye area, try out Venofye's Royal Jelly Eye BeeLift! The formula is designed to "wake up" your whole look, diminishing the visibility of tired, weary eyes.
This powerful eye serum incorporates acetyl hexapeptide-8 and sodium hyaluronate to hydrate your eye area. These ingredients also help ease the appearance of dark circles and make the skin appear firm and lifted. Give your eyes an undeniable, youthful glow with the Royal Jelly Eye BeeLift.
Our innovative applicator design was inspired by advanced technologies employed in modern lifting procedures. Gently press the top of the applicator to dispense a pea-sized amount and sweep it across your under-eye area to spread it evenly. Pat lightly to absorb. Use once a week.
Venofye's Bee Venom Skincare — Beauty Reignited!
Venofye is centered on the exclusive properties of bee venom and the wonders it can do for your skin. If you want to experience a brighter, healthier, and happier-looking appearance, you can't go wrong with our bee venom products!
Click here to browse more of Venofye's bee venom-infused bestsellers.