Ever noticed how the look and feel of your skin seem to change as the seasons progress? For some, the differences may be minimal. However, for others, changing seasons require a complete skincare overhaul in order to maintain a healthy appearance.
Why do these changes in weather affect your skin in such a big way? There are several factors at play here, one of which is humidity. Read on as Venofye explains more about the best humidity for skin, along with how you can rectify your complexion if fluctuating humidity is playing havoc with your looks. 
The Perfect Humidity for Skin is…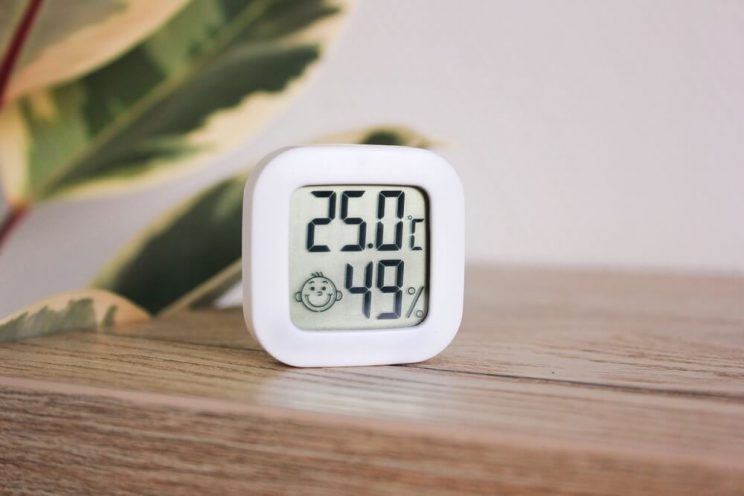 Let's get right into it. When it comes to maintaining skin that looks hydrated, soft, and bouncy, the perfect humidity for skin is around 40-50%. Many people think that the more humid an environment, the better it is for the skin. However, our skin does best when humidity is well-balanced – somewhere above 40% but below 50%.
How can you measure the humidity of a space?
For this, you'll need a small device called a hygrometer. They're inexpensive, simple to use, and will give you accurate readings of both humidity and temperature.
So, what happens when your skin is exposed to higher or lower humidity levels? Read on to find out…
The Problem With Low Humidity
Low humidity means that the air around you is very dry. It won't be long before you notice that this dryness translates to your skin too. This is because, in a dry environment, the natural moisture in your skin evaporates at a much faster rate, leaving your skin parched. The more this goes on, the more you'll notice flakiness, peeling, and sensitivities.
The higher rate of transepidermal loss in dry environments also triggers certain skin conditions, such as eczema.
Caring for Your Skin in a Dry, Low Humidity Environment
So, what should you be doing when you're dealing with low humidity for skin? Here are some tips:
Invest in a Humidifier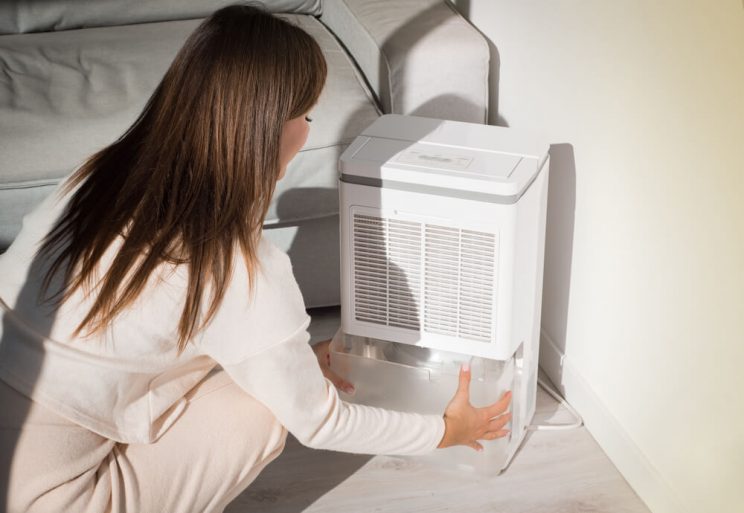 The colder months of the year usually mean low humidity levels. While you may not be able to do anything about the weather outside, you have full control over humidity levels within your home.
How?
With a humidifier. These handy devices add moisture back into the air, which increases humidity. This is especially useful if you often have your indoor heating on full blast during the chillier months, as indoor heating dries out the air and lowers humidity levels.
By investing in a humidifier, you'll be able to pick the perfect humidity for skin while you're indoors, and your humidifier will keep things at that level.
The best room in the house to place your humidifier is in your bedroom, since this is likely where you clock the most hours in a row. That said, purchase a lightweight model and your humidifier will be able to travel around your home and office with you!
Use a Creamy Cleanser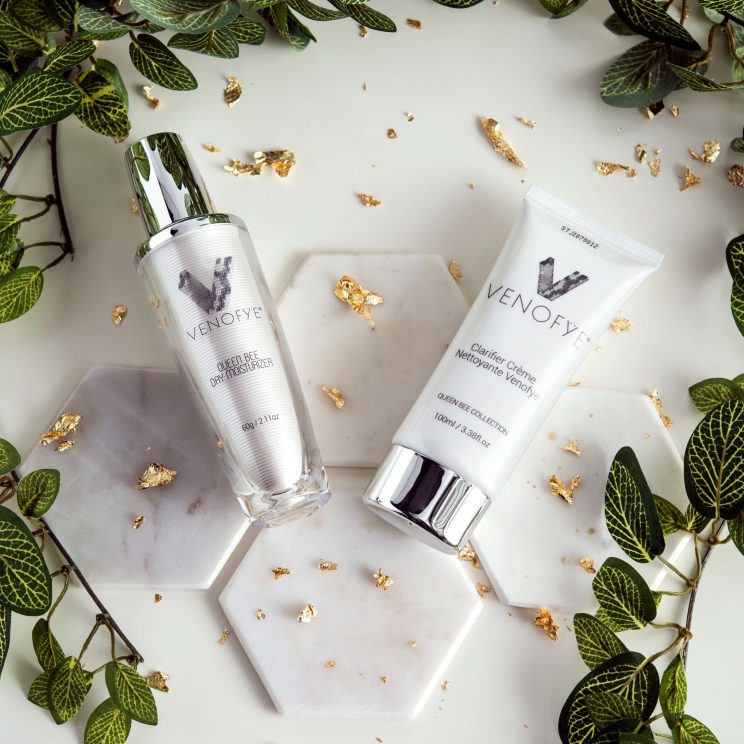 Some facial cleansers can be quite harsh. They strip the skin of its natural oils, which it desperately needs in low humidity environments.
To cleanse your skin without leaving it feeling parched or tight, turn to Venofye's Queen Bee Clarifying Cream Cleanser. Creamy cleanser formulas are always the better option in dry environments, no matter your skin type.
Our cream cleanser is particularly beneficial thanks to the multitude of hydrating and moisturizing ingredients we've crammed into this formula. You'll find plant oils, botanical extracts, and humectants, all of which will leave you with a radiant glow.
However, what makes the Venofye cleanser gentler than the rest is its coconut-derived cleansing agents. That's right, we've turned to nature to ensure that you get a beautiful cleanse that also leaves your skin feeling nurtured and protected.
Reach for a Rich Moisturizer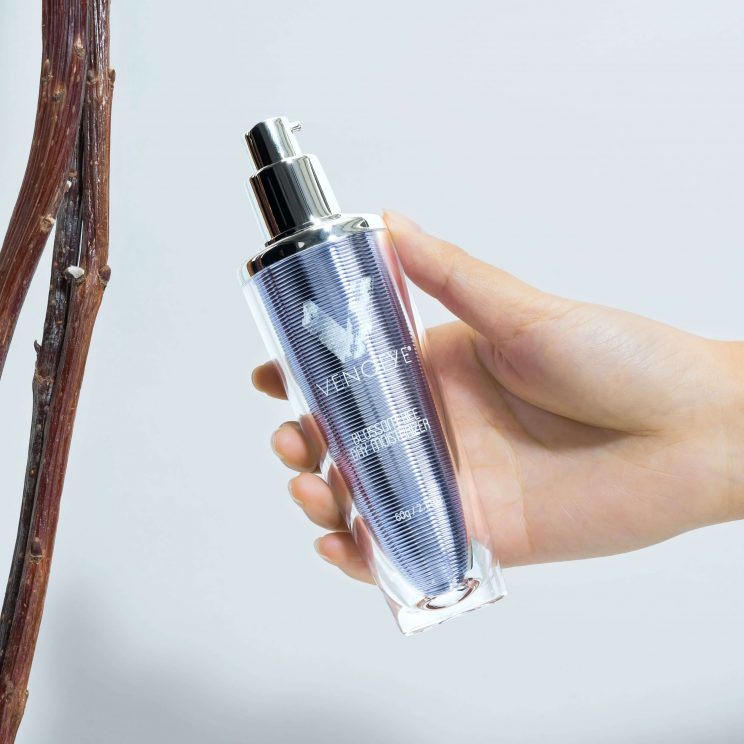 As we mentioned, transepidermal water loss is at an all-time high in dry environments. To counter how dry this can leave your complexion, you'll need to reach for a thick and rich moisturizer.
A good moisturizer will form a thin layer over the surface of your skin. This basically mimics the feel of your skin's own natural protective barrier, which helps to prevent moisture loss.
For this, we'd recommend using the Venofye Blossom Bee Quenching Night Cream. Your skin needs water in a big way each night in order for your skin cells to function efficiently, and this cream will keep those cells feeling deeply moisturized.
In this cream, you'll find shea butter, which is perfect for replenishing dryness. We've also included hydrolyzed oat protein to soothe and soften your complexion. Sunflower seed oil offers moisturizing properties, along with a plethora of antioxidants, while glycerin keeps your appearance plump and fresh.
If you need a daytime formula too, the Blossom Bee Day Moisturizer pairs perfectly with our night cream. Both products are from the Blossom Bee Collection, meaning that they contain ingredients that complement each other.
Boost Moisture With a Weekly Mask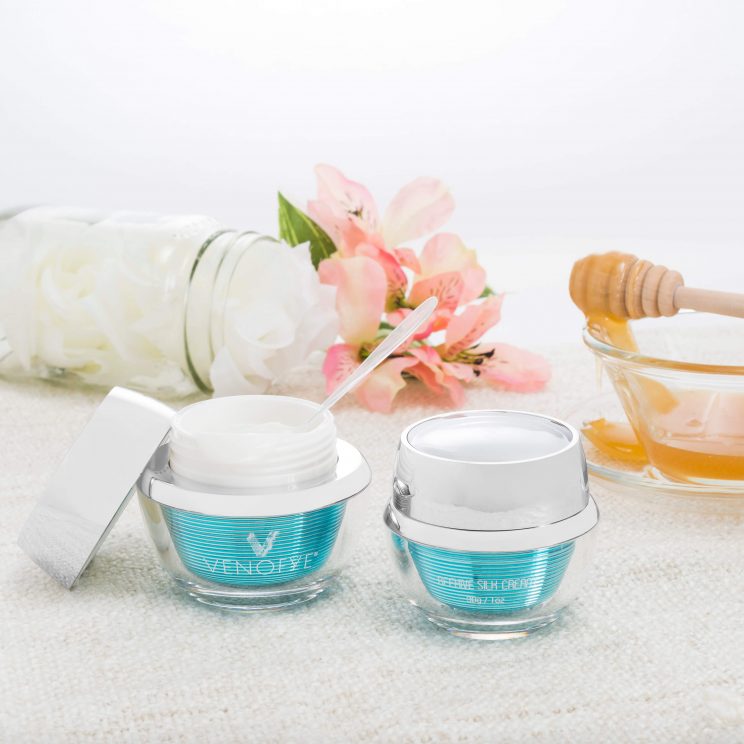 While a moisturizer is great for your skin's daily moisturizing needs, spending time in a dry environment means that your skin would benefit from an additional moisture boost every once in a while. And face masks happen to be the perfect way to give it just that.
For the ultimate weekly treat, give the Venofye Beehive Hydralift Mask a try. Designed for aging skin, this mask will soften, smooth, firm, and plump up your appearance.
We've packed this mask with a number of humectants, including cult-favorite, sodium hyaluronate. The salt form of hyaluronic acid, this compound is a superstar at binding moisture. This enables it to plump up the look of your skin cells, giving them the hydration that they're desperately seeking.
You'll also find a long list of botanical extracts in this blend. Mangosteen, maqui, acai, goji, bilberry…these are all loaded with antioxidants that will leave your skin feeling strengthened and supported.
Don't Neglect Your Body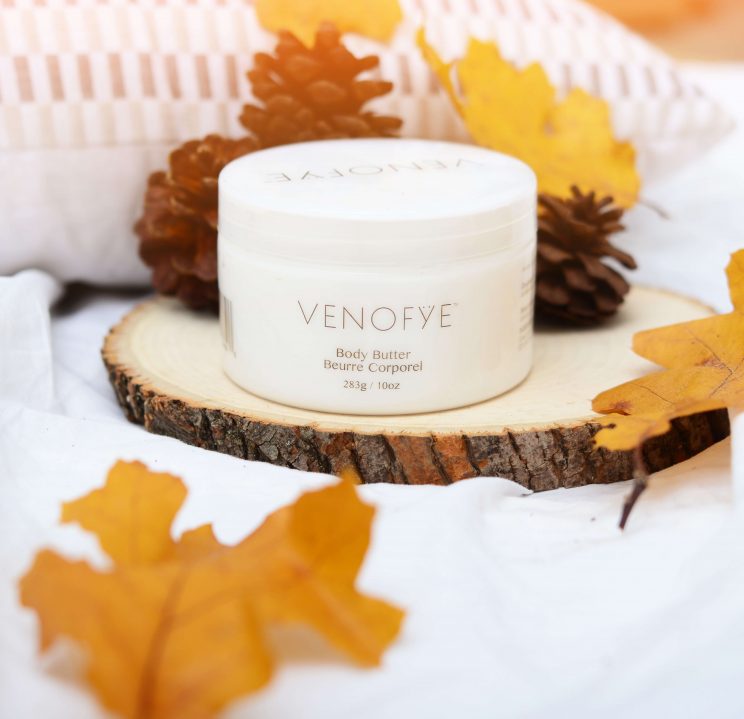 Low humidity doesn't just affect your face – the skin on your body will suffer too. Fortunately, Venofye has the perfect solution for dry skin that needs a little pampering; our exquisite Body Butter.
With shea butter as its base, along with the addition of humectants and bee venom, this buttery blend is everything that your skin needs to feel soft and dewy. It's perfect for your daily beauty routine!
Slather it onto your body after you step out of the shower, preferably while your skin is still damp. The result will be a beautiful glow from head to toe.
The Problem With High Humidity for Skin
High humidity is often combined with high temperatures, meaning that you're more likely to sweat. This, combined with the extra sebum that the skin naturally produces in warm, humid environments, is the perfect recipe for breakouts.
Even those who have a naturally dry skin type could notice pimples emerging in a highly humid environment, but this is particularly disastrous for those who already have oily or combination skin.
In terms of the skin on your body, heat rash is a common occurrence in humid places. Again, it's caused by excessive sweating and heat, resulting in itchy, uncomfortable bumps forming on your body.
Caring for Your Skin in an Overly Humid Environment
How can you keep your skin looking and feeling its best if you're spending time in an overly humid environment? Don't worry – although there aren't any benefits to overly high humidity for skin, there are a few things that you can do to bring your complexion back into balance:
Invest in a Dehumidifier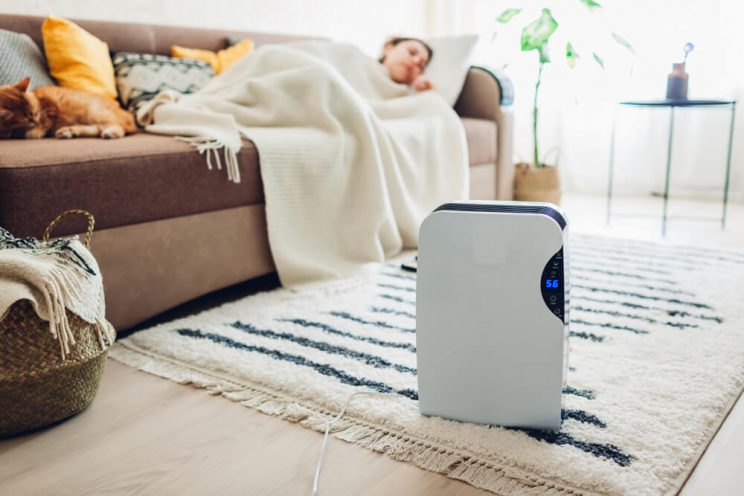 We've already talked about how a humidifier can increase humidity for skin. Well, a dehumidifier is a very similar device. However, instead of adding moisture into the air, it takes it away.
This helps to counteract any extra humidity in the air, ensuring perfect humidity for skin and health.
Cleanse and Tone After Sweating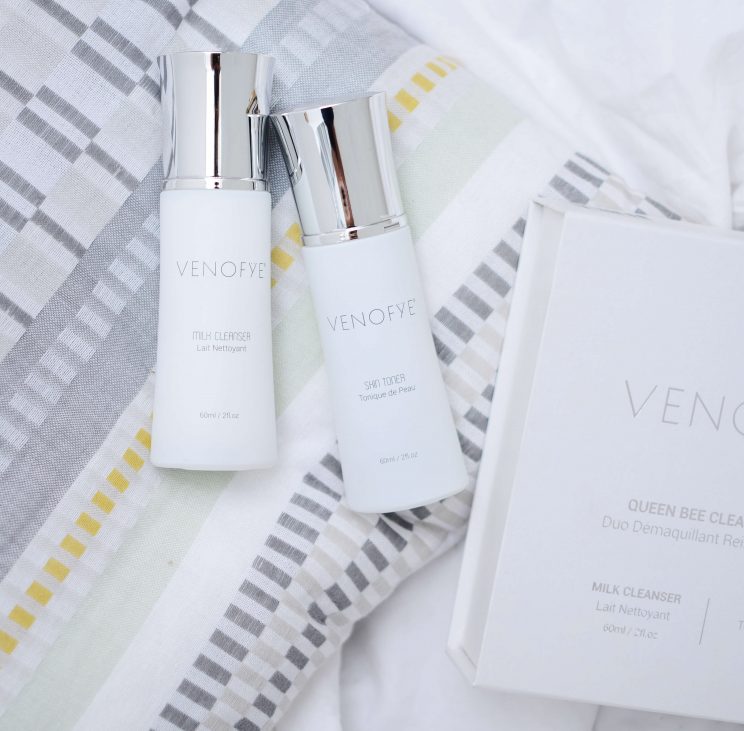 If the high humidity environment that you're in also boasts high temperatures, then you'll need to make sure that you keep your skin as sweat-free as possible.
So, whenever you've been excessively sweating, give your skin a good cleanse. Of course, this does mean that you'll probably end up cleansing more often than usual. This could leave your skin very stripped, which will cause your sebaceous glands to go into overdrive and produce even more oil than they usually do.
However, a toner can help to rebalance the feel of the skin after cleansing. This is especially true if you go for a quality, alcohol-free formula, like Venofye's very own Blossom Bee Facial Toner. Infused with aloe, cucumber, chamomile, bee venom, and allantoin, this hydrating toner will leave your skin feeling refreshed and re-energized.
Regularly Exfoliate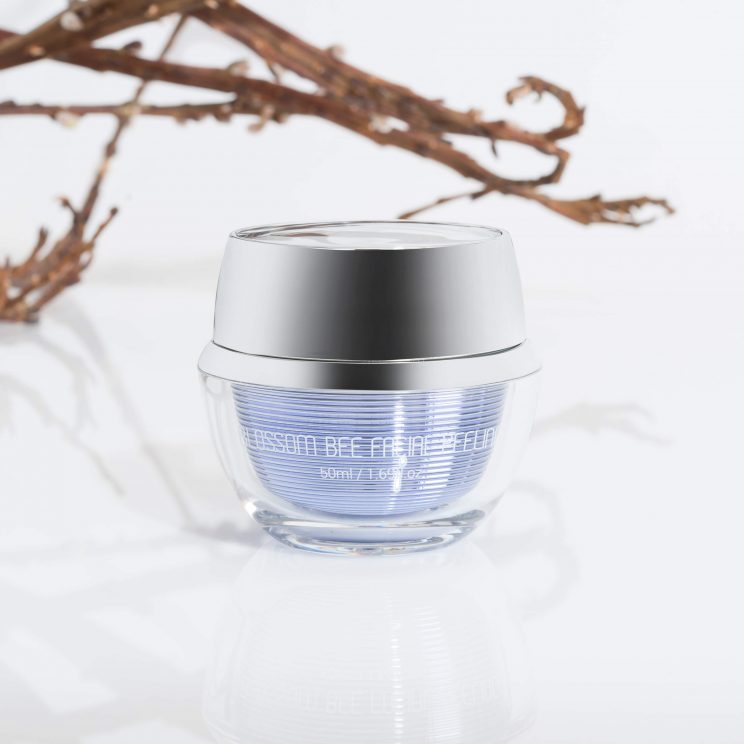 While daily cleansing is a good way to keep your skin feeling clean and refreshed, regularly exfoliating is also a great method for reducing the effects of high humidity for skin.
Cleansing targets the surface of your skin, while an exfoliant delves deeper. It'll clear out all of the dirt, dead skin cells, and excess sebum that's in your pores. A good exfoliation regime will seriously reduce the appearance of breakouts.
How should you exfoliate when dealing with high humidity for skin?
You need something effective but not too harsh, such as the Venofye Blossom Bee Facial Peeling. Infused with our signature ingredient, bee venom, this facial peeling gel will exfoliate your skin without causing any damage.
Soothe the Look of Heat Rash With a Lightweight Body Cream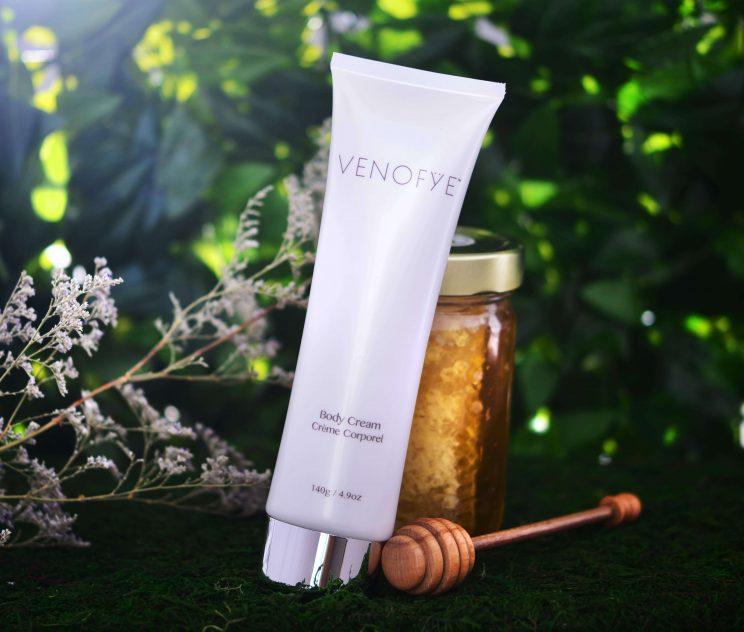 If heat rash has been plaguing the skin on your body, then you need a product that'll help to reduce the visibility of those bumps and that redness while leaving your skin feeling soothed and comforted.
That's where the Venofye Body Cream comes in. This is an incredibly lightweight and minimal product, making it feel refreshing and calming. It won't weigh your skin down or leave it feeling greasy. This makes it ideal for those of you who are battling high humidity for skin.
Just like we recommended when applying our Body Butter, use the Body Cream after stepping out of the shower. Apply it while your skin is still damp. This traps in extra water molecules, which will hydrate your irritated skin.
That said, we've packaged this cream into a handy tube. This way, you can take it with you wherever you go, enabling you to soothe your complexion day or night.
Summary
When it comes down to it, the best humidity for skin is between 40-50%. However, perfection is hard to achieve all the time, which is why it's good to have a few extra tips under your belt when you're dealing with an environment that's overly dry or extremely humid. Follow Venofye's advice and your skin will look and feel its very best, no matter the humidity it's surrounded by.
Click here to check out more of Venofye's bee venom-infused bestselling skincare products.