Venofye skincare has built a strong customer reputation because of the thought and care that goes into each product we make. Our platform has opened up the floor to let our customers have a say in what they think. And we've got a lot of positive stuff to share with you all today.
We've formed a skincare community that prioritizes premium ingredients and solid skincare practices above all else. Our brand welcomes reviews from all our customers to make sure we do right by you!
We get it, skincare is an expensive investment. So, it's important to be content with what you're purchasing. That's why we've compiled a list of 8 standout products with 5* Venofye reviews to help you put together a stellar skincare collection for your daily routine.
Iron Bee Skintight Syringe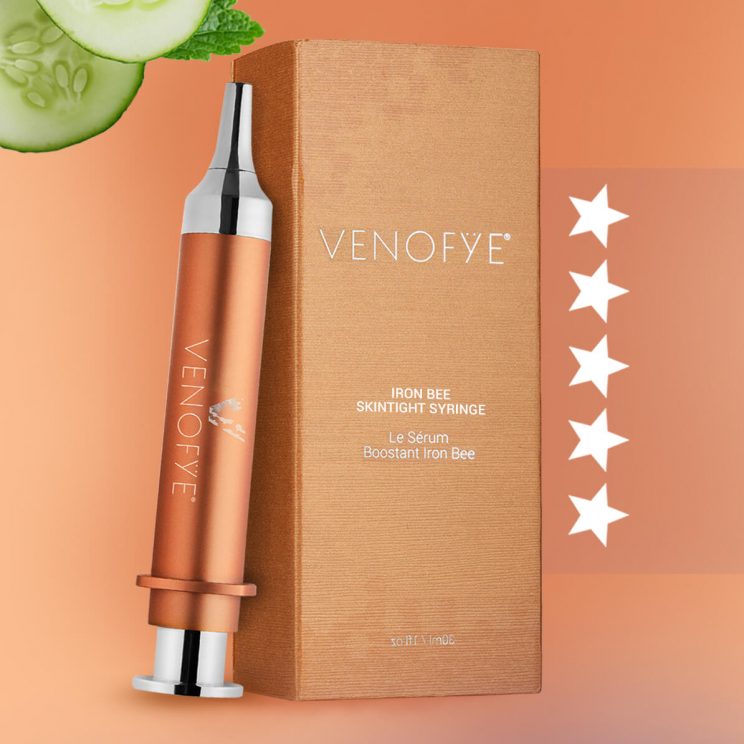 We've got quite a handful of products that have received raving Venofye reviews. Let's talk about a skincare formula that's designed to give you a youthful radiance. Our Iron Bee Skintight Syringe features a premium selection of some of the finest ingredients. Skin-loving vitamins and plant botanicals in the formula effectively help fade the visibility of fine lines and wrinkles on your face. But what's in it?
The formula features hyaluronic acid, a true skincare goodie. It's a great moisturizer as it elevates your skin's natural water content and keeps your skin feeling soft and supple. It also fades the look of aging, including the appearance of fine lines, wrinkles, and saggy skin.
The acetyl hexapeptide-8 in the formula delivers similar effects to rekindle your youthful glow. It makes your skin appear plump, tight, and refreshed. Our Iron Bee Skintight Syringe is also enriched with cucumber extract and avocado oil, which help to moisturize the skin and reduce the visible signs of damage.
It's blended with derivatives of vitamins A and E to enhance the tone and texture of your complexion. After continued use, you'll find that our formula significantly reduces the visibility of facial lines and wrinkles. After all, the Venofye reviews speak for themselves!
Iron Bee Boosting Serum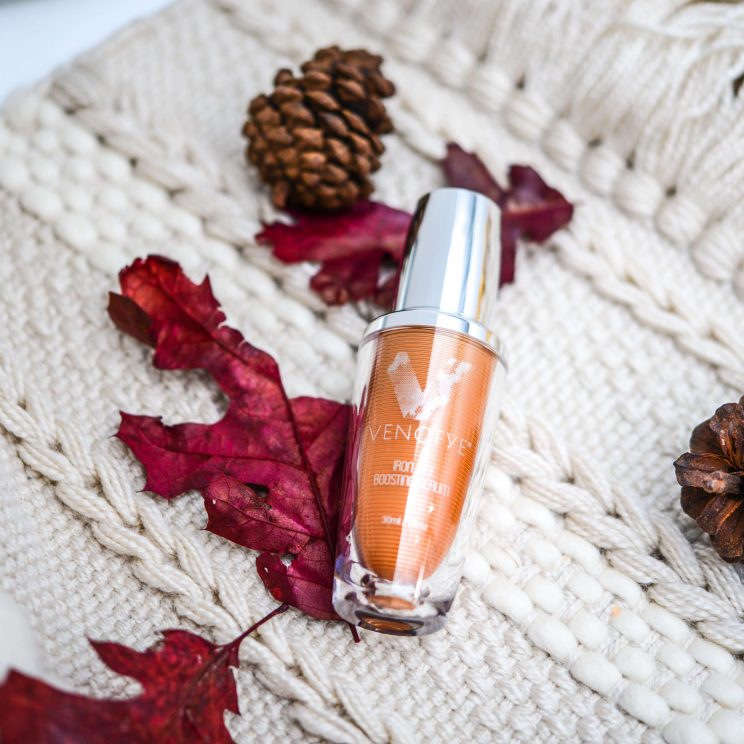 A serum is a concentrated formula that helps you target your skin's specific concerns. Let's talk about one of our leading serums with 5* Venofye reviews — the Iron Bee Boosting Serum.
Powered by tone-enhancing ingredients, like vitamin C, this serum is certain to leave you with a balanced look. The peptide complex in the blend will make your skin appear softer, firmer, and more lifted than before. So, what is our Iron Bee Boosting Serum packing?
This formula contains ethyl ascorbic acid (a potent form of vitamin C). It is known to diminish the look of aging on the skin, including sag and wrinkles. It also helps ease the look of dark spots on your skin, giving you a well-toned, refreshed finished.
Our serum also blends a synergistic combination of bee venom, collagen, and hyaluronic acid. These ingredients play a key role in keeping your skin looking youthful, radiant, and well-hydrated. Two peptides in the formula — palmitoyl tripeptide and palmitoyl hexapeptide — aid in reinforcing your skin's natural barrier function while easing any visible signs of inflammation.
With all these sensational skin-enhancing ingredients at play, it's evident why our Iron Bee Boosting Serum has been met with 5* Venofye reviews. Elevate your skincare routine today with this advanced formula and experience fresher, radiant, youthful-looking skin.
Viperlift Bio Serum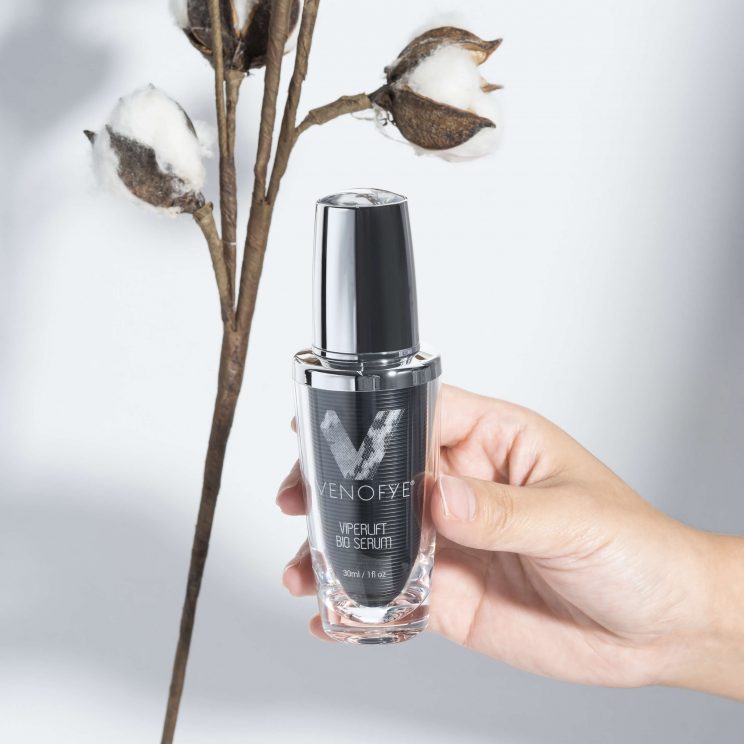 Another great serum from our skin care collection with 5* Venofye reviews is the Viperlift Bio Serum. Treat yourself to the unquestionable benefits of vitamins, rich hydrating ingredients, and powerful acids that can transform your whole look. The breakthrough formula is designed to fade the look of obvious fine lines, wrinkles, and dullness on your face. You can expect radiant skin with an undeniable youthful glow after making the serum your skincare staple!
The advanced formula incorporates a special blend of rich ingredients, including sodium hyaluronate and vitamin C, to hydrate your skin and brighten its look. Sodium hyaluronate has strong humectant properties. This makes it excellent for keeping your skin feeling soft and improving its natural barrier function.
The gel-like serum also incorporates vitamin A palmitate, a stable form of vitamin A that isn't harsh on your skin. It helps ease the look of aging on your skin, keeping you glowing with a youthful radiance. Lactic acid, an AHA, is another premium ingredient in the serum that helps diminish the look of dark spots and large pores.
Apply the serum daily onto cleansed skin and see your inner natural beauty shine through!
Blossom Bee Facial Peeling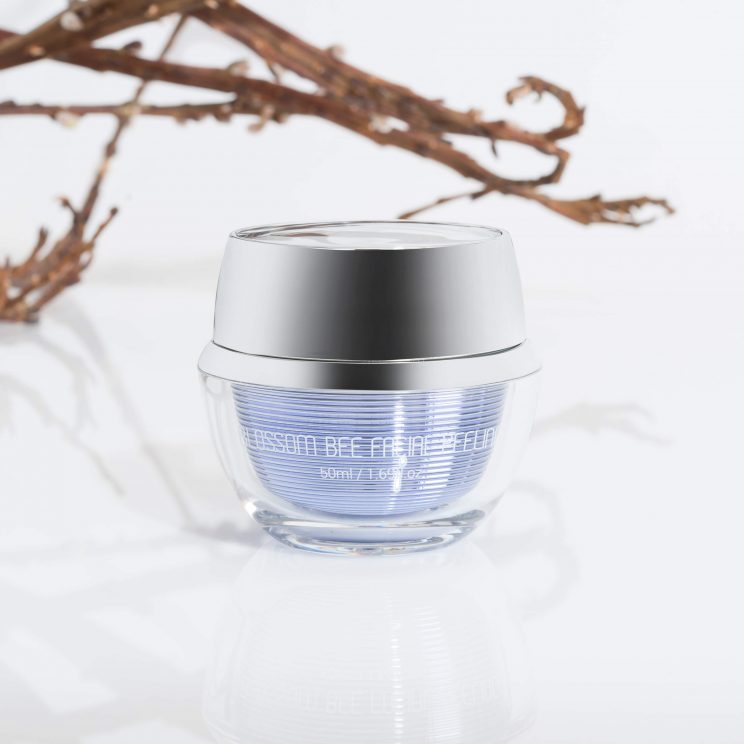 You can't get your skin to feel refreshed and look youthful without exfoliating every week. As an important part of a healthy skincare routine, exfoliation helps rid your skin of dead cells and pent-up dirt. And we've got just the exfoliant you need — our advanced Blossom Bee Facial Peeling! With overwhelming 5* Venofye reviews, this exfoliant will transform your skin like you've never seen before. Let's take a peek at what's inside!
The facial peeler incorporates walnut shell powder, a magnificent exfoliating ingredient that can remove dirt without stripping away your skin's natural oils. The gel-like formula also includes glycerin, a skincare gem when it comes to its hydrating and moisturizing effects. Glycerin in the mix ensures that your skin stays properly moisturized while dead cells are stripped away.
Topped off with the signature Venofye ingredient, bee venom, this gentle peel will minimize the appearance of facial lines and wrinkles. Experience an instantly refreshed complexion with a rejuvenated glow after every use!
Use the Blossom Bee Facial Peeling up to two times a week for the best results. Scoop out a small amount of the formula and spread it over dry skin. Massage gently in circular motions for about 30 seconds and then rinse with warm water to witness skin that feels smooth and looks radiant. Follow up with our Blossom Bee Day Moisturizer to maintain your skin's moisture content and keep it feeling soft!
Iron Bee Transforming Cream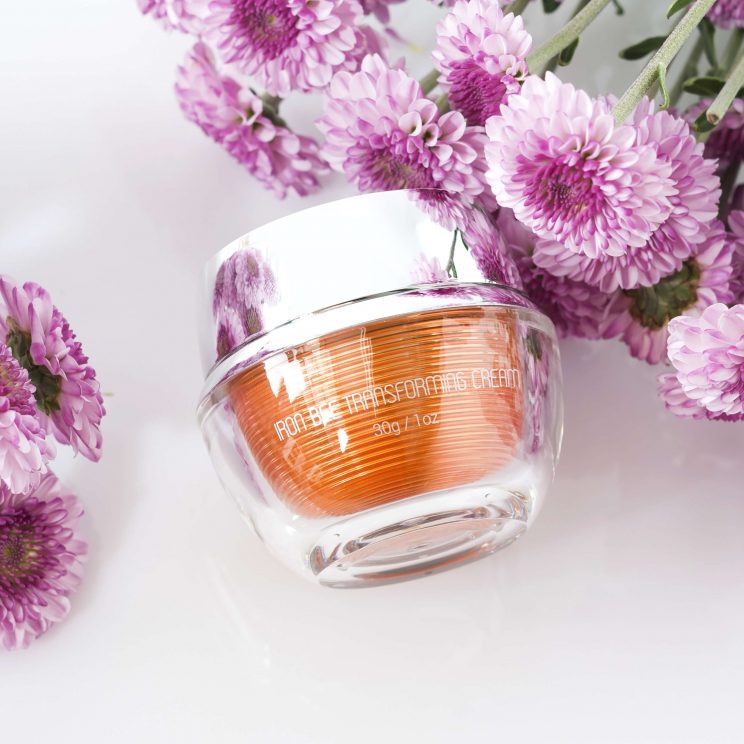 Have you taken a peek at the Venofye reviews on our Iron Bee Transforming Cream? Well, when you do, you'll want to try it out for yourself to see what the hype's about!
This powerful moisturizing cream is praised for its capability to restore the skin's youthful glow. Powered by vitamins, botanicals, and our signature bee venom, this dazzling cream delivers stimulating effects to leave your skin looking smoother and more resilient. 
The formula infuses aloe vera and green tea leaf extracts, which are key for maintaining your skin's natural moisture content and strengthening its barrier function. Vitamin A palmitate and bee venom in the mix ensure that your skin glows with a refreshing, youthful radiance. These ingredients will ease any visible signs of aging on your skin, including fine lines and wrinkles. Our Iron Bee Transforming Cream is the perfect blend to relieve dryness and give your skin a healthy and restored look!
Use this rich Venofye cream daily on freshly cleansed skin to experience the best results. Use it in combination with our Iron Bee Boosting Serum for exceptionally uplifting results.
Beehive HydraLift Mask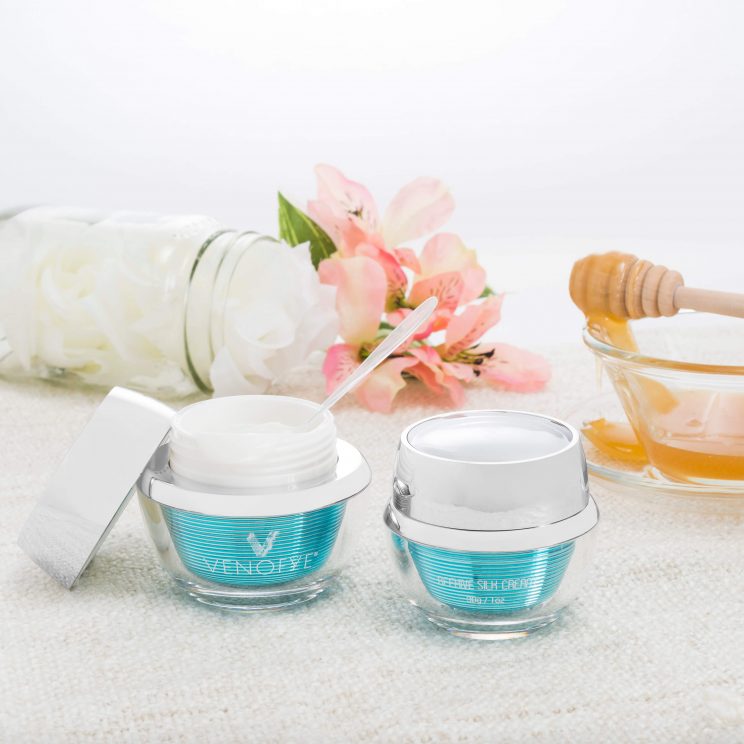 Maintaining your skin's natural moisture content is important to ensure its function. Masks not only help hydrate and soften the feel of your skin but also ease the visibility of aging. They're an important part of your skincare regimen to bring in the "oomph" factor.
Speaking of the hydrating power of masks, you might be interested in our Beehive HydraLift Mask that's received raving Venofye reviews. 
It contains derivatives of vitamins A and E to enhance your complexion's texture and tone. These two vitamins help keep your skin looking young, healthy, and rejuvenated. The mask also infuses powerful botanical extracts, including aloe vera, bilberry, acai berry, goji, Scottish thistle, noni, and pomegranate. These botanicals combined help ease the look of damage and aging on your skin while delivering intense moisturizing results. Acetyl hexapeptide and sodium hyaluronate ensure skin that looks instantly refreshed, rejuvenated, and lifted.
Give your skin an instant radiance by using our Beehive HydraLift Mask once a week. Apply it to cleansed skin, leave it on for 10-15 minutes and then massage it into your skin as soon as you see droplets form on the surface. Allow the droplets to absorb properly into your skin and disappear. There's no need to rinse the mask off.
Blossom Bee Advanced Wrinkle Corrector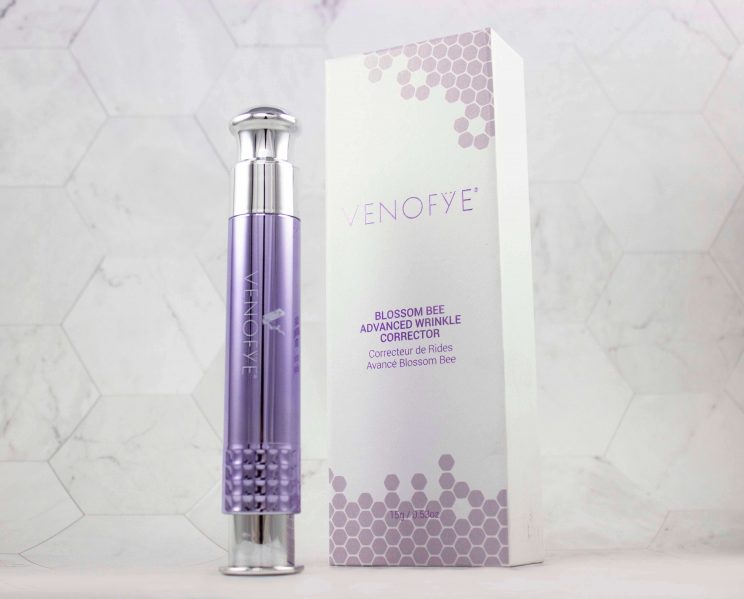 Give your skin a renewed, youthful look with our Blossom Bee Advanced Wrinkle Corrector. This revolutionary skincare blend is just the weekly treat your skin needs to ease the look of crow's feet, laugh lines, and forehead wrinkles. It's been met with 5* Venofye reviews for its infusion of powerful botanicals, peptides, vitamins, and skin-loving oils to completely renew your whole appearance! Let's take a closer look at what the advanced solution is packing.
The Blossom Bee Advanced Wrinkle Corrector infuses derivatives of vitamins A and E to alleviate dryness and reinforce your skin's moisture barrier. Vitamin A works effectively to reduce the appearance of wrinkles and fine lines while vitamin E helps keep your skin feeling smooth and bouncy! Cucumber extract, avocado oil, and bee venom in the formula ease the visible signs of inflammation while keeping your skin well-hydrated. Blended with acetyl hexapeptide and sodium hyaluronate, the solution helps to immediately fade the look of aging skin!
Orchard Bee Brilliance Cream SPF 30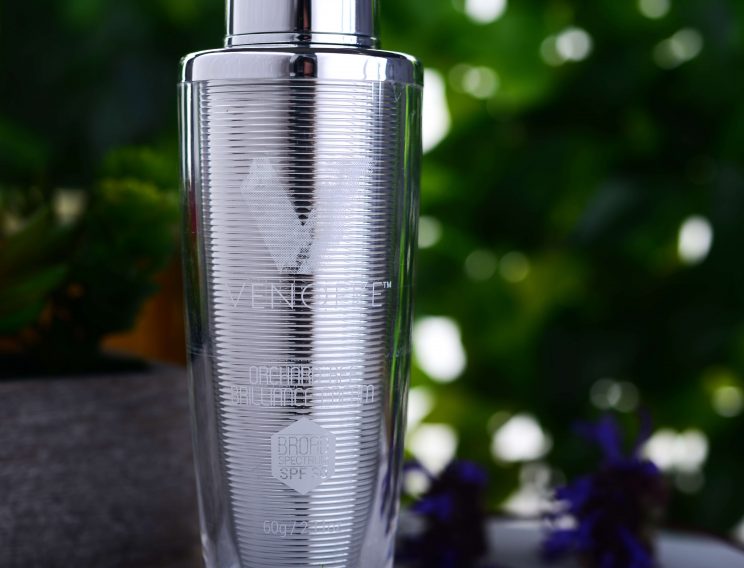 Our advanced Orchard Bee Brilliance Cream SPF 30 is a lightweight day cream that can brighten up your skin's complexion. It incorporates a variety of UV-filtering compounds, like homosalate and benzophenone, to help absorb the sun's harmful rays. It'll keep your skin protected from visible sun damage. This makes it a must in any daily routine.
The cream also infuses an advanced ingredient complex to help ease the appearance of dark spots and keep your skin tone looking balanced.
Apply the Orchard Bee Brilliance Cream roughly 20 to 30 minutes before stepping out into the sun every day and witness an enhanced glow and an illuminated complexion.
Listen to the Venofye Reviews & Upgrade Your Routine!
Venofye's skincare products are created with the highest level of detail and research-backed ingredients. All to give you the true skincare treatment you've always been looking for! We hope you'll give some of our 5* formulas a try after this informative read.
Check out more of our 5* products by visiting our store here.