Wondering why you've been seeing more and more people raving about bee venom skincare products? If you've never used the ingredient before, it may seem like an unusual choice at first. However, once you hear about how it could improve your complexion, chances are that you'll be wanting to give it a try.
At Venofye, we're strong believers in the many powers of bee venom, which is why this superstar is our signature ingredient. You'll find it infused into each one of our skincare products, which is how they're able to produce such spectacular results.
Wondering what bee venom actually is and whether your skin really needs it? That's exactly what we'll be talking about today!
What Exactly is Bee Venom?
As you can tell from its name, bee venom is venom produced by bees. However, how does this actually translate into skincare terms?
Well, physically, it's a colorless liquid that's excreted through a bee's stinger. It contains 26 amino acids, along with peptides and other noteworthy enzymes. As a result, it's able to help the complexion in a few different ways.
Using bee venom for cosmetic purposes is nothing new. Bee venom therapy dates back thousands of years, although modern-day extraction methods are much kinder than they used to be! The bee venom used in Venofye products is collected in a way that doesn't cause any harm whatsoever to the bees. Rather than utilizing their full stinger, they release a small amount of venom onto a glass sheet, which is then extracted and purified. This way, the bee doesn't lose its stinger and can continue to lead a happy life. 
Why Use Bee Venom on Your Skin?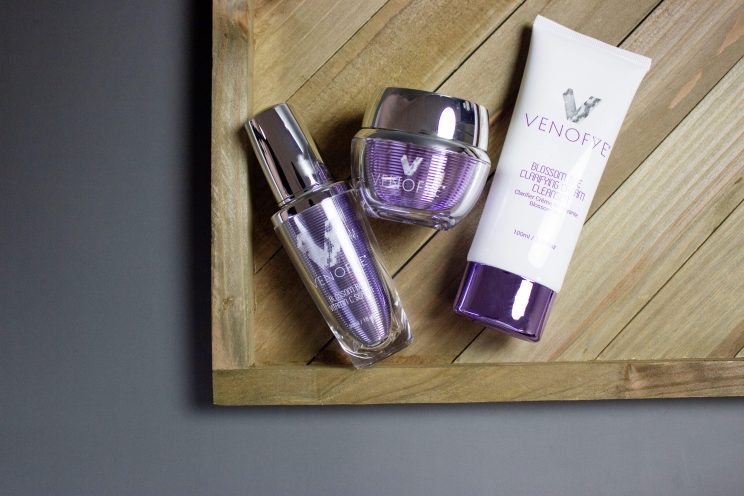 So, what makes bee venom so special? What can you expect to see once you start using it on your skin? Let's take a look at some of the effects that this compound can have on your complexion:
Smooths Away the Visibility of Wrinkles
If you've been looking for ingredients that can make your skin look younger, then bee venom is a major must-try. Studies have found the ingredient to be capable of reducing the appearance of both wrinkle depth and wrinkle count. It takes a few weeks for results to be seen, but the smooth-looking skin it leads to is well worth the wait!
Reduces the Look of Inflammation and Redness
Inflammation can affect the skin in a number of ways. For some, it can trigger breakouts while others experience eczema. Inflammatory-related skin concerns come with such a wide range of symptoms, but bee venom can help the skin to feel balanced once again.
Bee venom is extremely effective at soothing the look of inflamed skin. Research shows it to be an effective tool in the battle against visible breakouts, and it can help with other inflammatory skin concerns too. 
Gives the Skin a Glow
Bee venom is a great ingredient for perking up the overall complexion. It peps up the look of the skin, leaving it feeling deeply rejuvenated. If your complexion could do with a general boost of life and radiance, bee venom can give it just that.
Is Bee Venom Safe for the Skin?
When a bee stings your skin, it's painful and uncomfortable. So, it only makes sense to be concerned about bee venom skincare products making you feel the same way.
However, you don't need to worry. In small amounts, bee venom is safe for the skin. You won't feel any pain whatsoever when it's applied – it feels just like any other topical skincare ingredient. 
The exception is if you're allergic to bee stings. While it's true that some bee venom therapies are used to reduce a person's reaction to future bee stings, these treatments are carried out by a professional. When it comes to skincare products designed for home use, bee venom isn't recommended for anyone who is potentially allergic to the venom. 
Adding Bee Venom to Your Skincare Routine
Wondering how to go about adding bee venom to your skincare routine? Here are some bee venom-infused products that make that easy:
The Blossom Bee Clarifying Cream Cleanser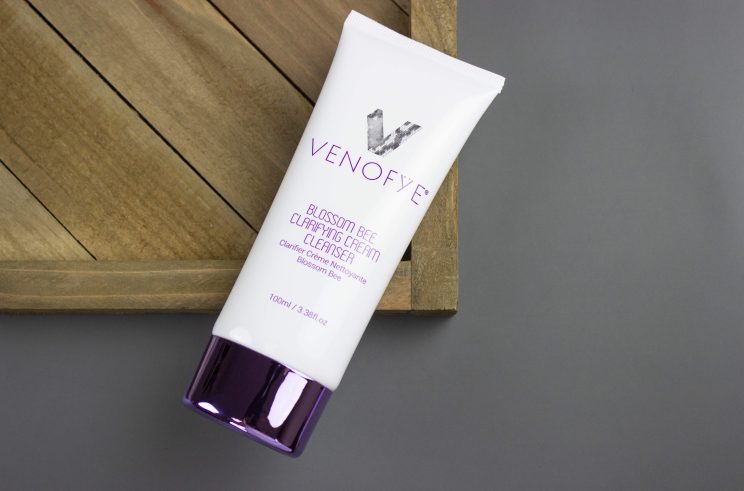 Every skincare routine begins with a cleanser, so why not pick a cleanser formula that contains bee venom? Many cleansers are infamous for how they can irritate the skin and interfere with the skin's pH level. Using a cleanser that has been formulated with bee venom will enable your cleanser to soothe the feeling of inflammation as it arises, meaning that your skin won't feel irritated in any way once you're done.
That's where our Blossom Bee Clarifying Cream Cleanser comes in. In addition to bee venom, it also offers up a number of other ingredients provided by nature, including chamomile extract, moringa seed oil, aloe vera leaf extract, and calendula extract. Just like bee venom, these ingredients are also revered for how they soothe and calm the complexion, making this cleanser ideal for cleaning your face without causing any damage.
The Blossom Bee Facial Toner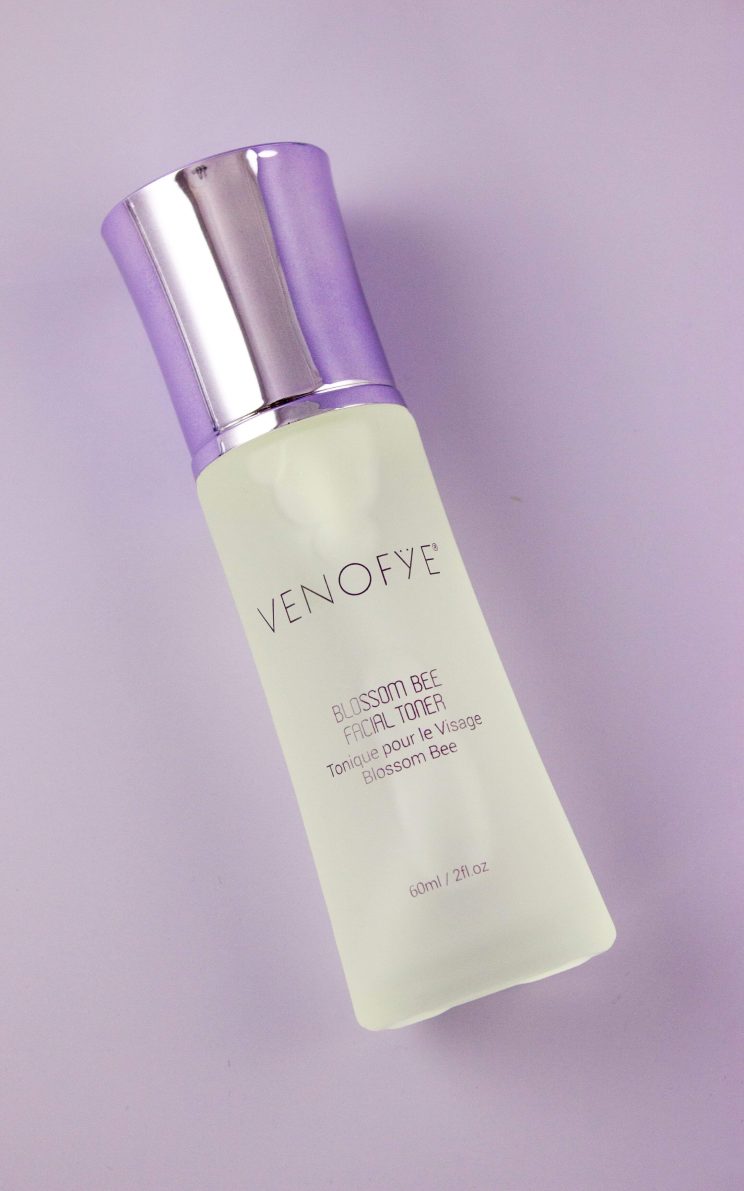 Once the skin has been cleansed, a toner is usually the first product to be applied. This means that the ingredients in your toner will come into direct contact with your skin cells – there won't be any other products or ingredients blocking the way. 
So, if you want your skin to be able to soak up all of the goodness that bee venom has to offer, look for the ingredient in a toner. You'll find it in our Blossom Bee Facial Toner, which, like our cleanser, also contains a number of botanicals that soothe the complexion. 
That said, this toner's biggest draw is its hydrating capabilities. It will quench thirsty skin cells while also rebalancing the feel of the skin's pH level. This helps to prep the skin for the rest of your skincare routine. It means that your skin will be feeling so much more receptive to other skincare products, which powers up the effects of anything else that you apply.
The Queen Bee Vitamin C Serum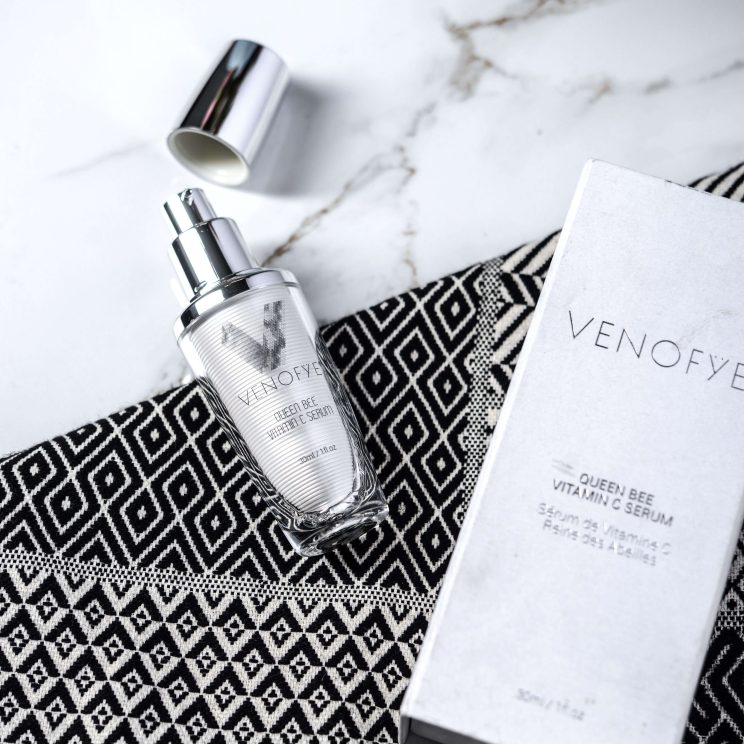 Everyone needs a vitamin C serum in their life, but one that contains bee venom is even better. 
Bee venom supports the way in which vitamin C works. The results that you experience in terms of reducing the appearance of wrinkles and calming the feeling of inflammation will be even more impressive. Vitamin C is also revered for how it brightens the complexion. Combine this with bee venom and you'll be positively glowing!
That's exactly what Venofye's Queen Bee Vitamin C Serum does. This serum blends two forms of vitamin C with a sprinkling of bee venom. It also contains vitamin A and vitamin E. Both are powerful antioxidants that will help to further boost the visible results provided by vitamin C. With such a potent selection of active ingredients, this formula is one that can really transform the look of the skin.
The Royal Jelly Bee Luminescent Eye Serum
Although the skin around the eyes may look the same as the skin on the rest of the face, it's actually much thinner. It's also almost-constantly in motion, meaning that it has a fair bit of wear and tear to deal with. This makes it more susceptible to the visible signs of skin aging, which is why it's always useful to have at least one eye care product in your skincare routine, preferably a formula containing bee venom.
That's where the Royal Jelly Bee Luminescent Eye Serum really shines. The bee venom in this serum works to smooth and brighten the look of the eye area. Meanwhile, sodium hyaluronate hydrates and de-puffs the appearance while peptides moisturize, helping this delicate area to feel stronger and more resilient.
You'll also find a number of complexion-brightening ingredients in this formula, including vitamin C, green tea extract, and licorice root extract. Not only will these ingredients help to give your eye area the look of radiance, but they're also brimming with antioxidants to reduce the appearance of skin aging.
The ViperLift Bio Cream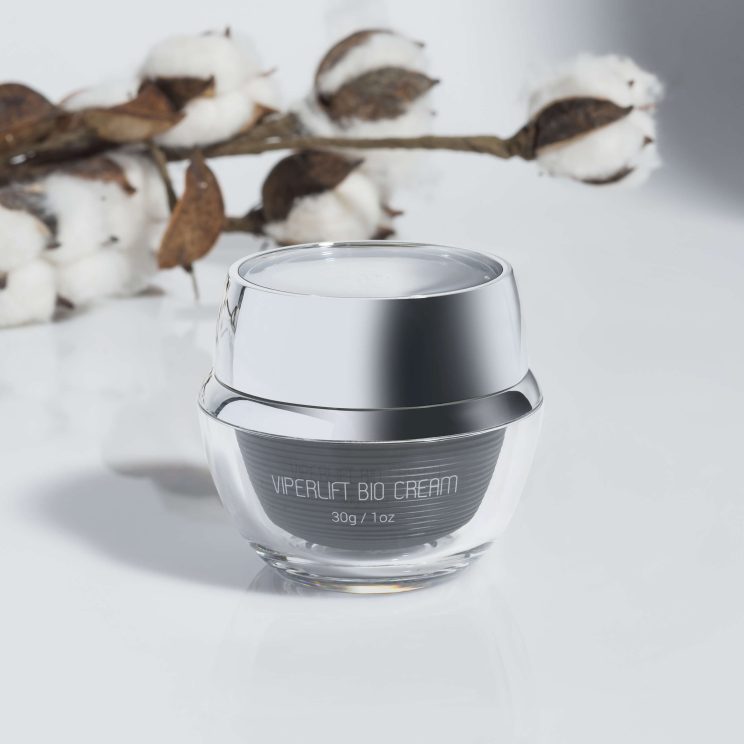 If you're trying to keep your skincare routine as minimal as possible, then you may not want to add in toners and serums, even if they contain bee venom. However, everyone needs to moisturize, so look for a cream that contains the ingredient instead, just like the Venofye ViperLift Bio Cream. 
This cream performs a few different functions. Firstly, it's incredibly hydrating and moisturizing. This is thanks to the inclusion of squalane, glycerin, vitamin E, and soluble collagen. It's also incredible at smoothing away the visibility of fine lines and wrinkles, thanks to the addition of vitamin A, vitamin C, and DMAE. It contains caffeine too, which teams up with the bee venom in the formula to perk up the look of the skin and give it a gorgeous glow.
The Blossom Bee Advanced Wrinkle Corrector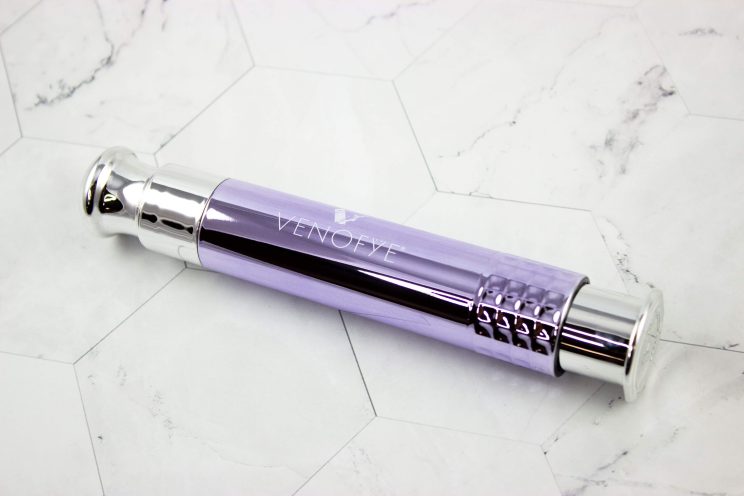 Ever wish that you could instantly erase the appearance of wrinkles on your face? With Venofye's Blossom Bee Advanced Wrinkle Corrector, you can. 
This cutting-edge formula works almost immediately to smooth and firm up the complexion. Any creases on your face will become much less visible, leaving you looking so much younger.
How is it able to do this? It all comes down to the advanced ingredient blend in this solution. Bee venom plays a starring role, along with vitamins, hyaluronic acid, and DMAE. You'll find acetyl hexapeptide-8 in this formula too. Not only does this ingredient work immediately to soften the look of wrinkles, but research also confirms that regular use will help to significantly diminish wrinkle visibility in the long run too.
The beauty of this product is how its targeted applicator makes it so easy to direct the solution onto individual lines. You'll be able to save it for the areas of your skin that actually need it, meaning that one tube will last you a while!
Conclusion
With bee venom rapidly growing in popularity, the ingredient is now making an appearance in more and more skincare products. It truly is a fantastic ingredient to use if you're looking for ways to soothe the feeling of inflammation while reducing the look of skin aging, especially if you combine it with vitamins and antioxidants to support its effects. 
Want to add more bee venom-infused skincare products to your routine? Click here to check out more of Venofye's bestsellers!