Have you ever wished that your skin looked brighter and more luminescent? 
You're not alone. Dullness and a lack of radiance is a common skin concern. There are so many different factors that can contribute to it, each one detracting from the glowing complexion that you deserve. If you'd like to know how to restore the look of radiance and luster to your skin, read on – Venofye's top tips will have you looking lit from within in no time!
Double Cleanse Daily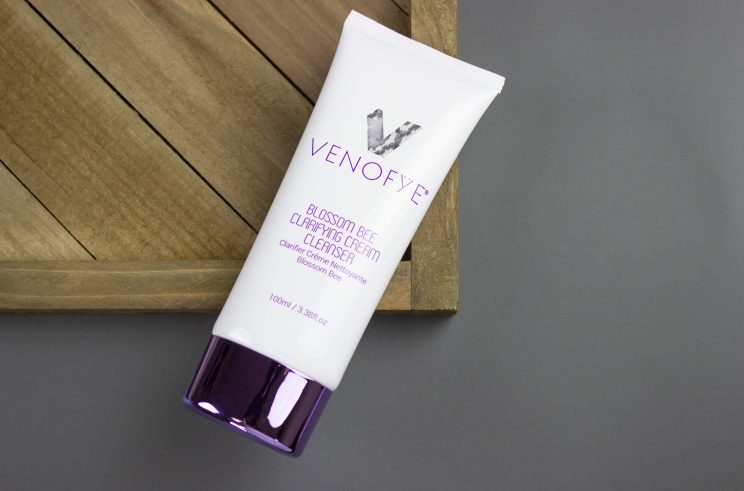 Hopefully, you already cleanse your face daily. If you don't, then this would be a good place to start if you want to achieve a glowing complexion. Cleansing is vital for this as it removes all of the dirt and impurities that would otherwise detract from your skin's glow. Allow these to remain on your face and they'll settle into your pores, leaving your skin looking dull and rough.
While regular cleansing is undoubtedly beneficial, double cleansing can often be even more so. This technique involves cleansing the skin twice; first with an oil-based cleanser and then with a water-based cleanser, like the Venofye Blossom Bee Clarifying Cream Cleanser. This allows the oil-based cleanser to effectively remove makeup, sebum, and product residue, such as sunscreen. Then, the water-based cleanser can focus on clearing away dirt, pollutants, and other impurities, along with any residue left behind from the oil-based cleanser. 
Double cleansing gives the skin a much more thorough cleanse, making it worth trying if your complexion could do with a pick-me-up.  
Apply a Toner After Cleansing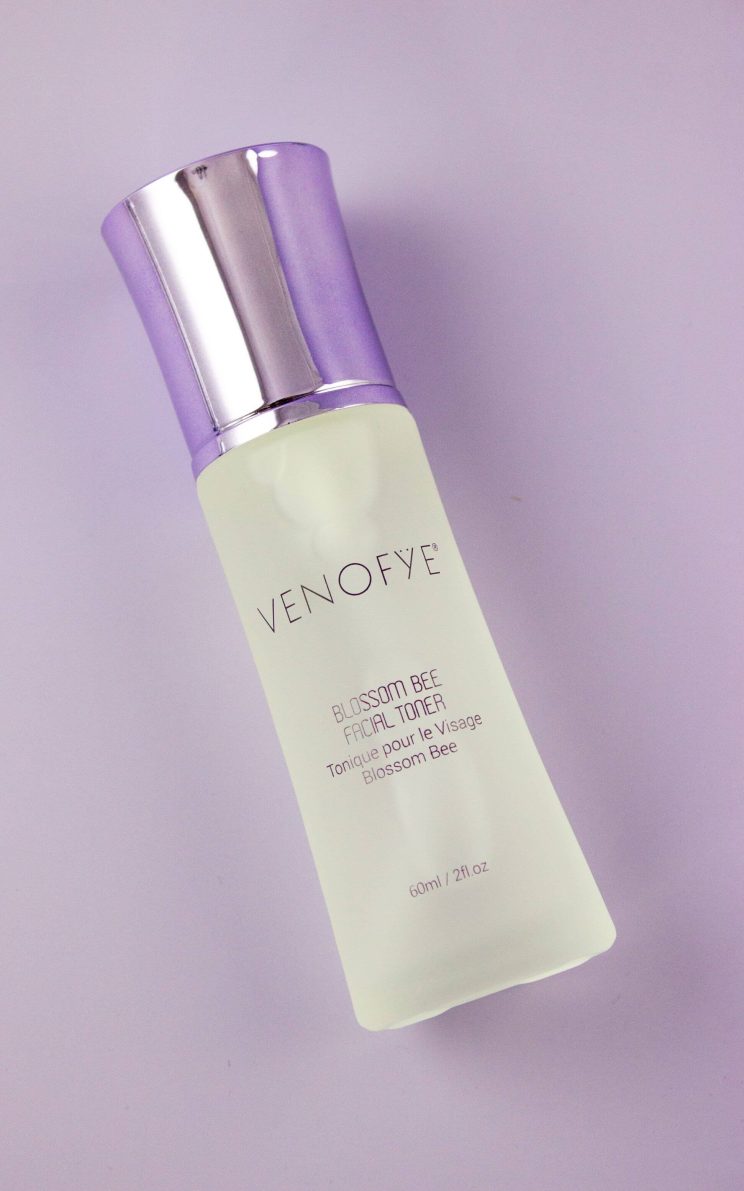 Although a toner isn't an essential part of a skincare routine, adding one in can help your skin in a big way.
How? Well, toners are designed to restore the feeling of lost moisture post-cleanse. No matter how good your cleanser may be, the cleansing agents within it will still interfere with your skin's moisture balance, along with its pH level. A good toner will quickly address that by hydrating your skin cells and leaving them feeling rebalanced. 
Of course, not all toners are created equally – some can actually be incredibly drying. One way to separate the good from the bad is to find a toner formula that doesn't contain any alcohol, just like the Venofye Blossom Bee Facial Toner. You can tell so much about how good a toner is going to be by taking a look at the first few ingredients on its ingredient list. In this case, you'll find aloe vera leaf juice, cucumber fruit extract, and organic chamomile flower extract. All of these ingredients feel wonderfully hydrating and soothing, which is how this toner is able to give the skin a bouncy glow immediately after it has been applied.
Give Your Face a Massage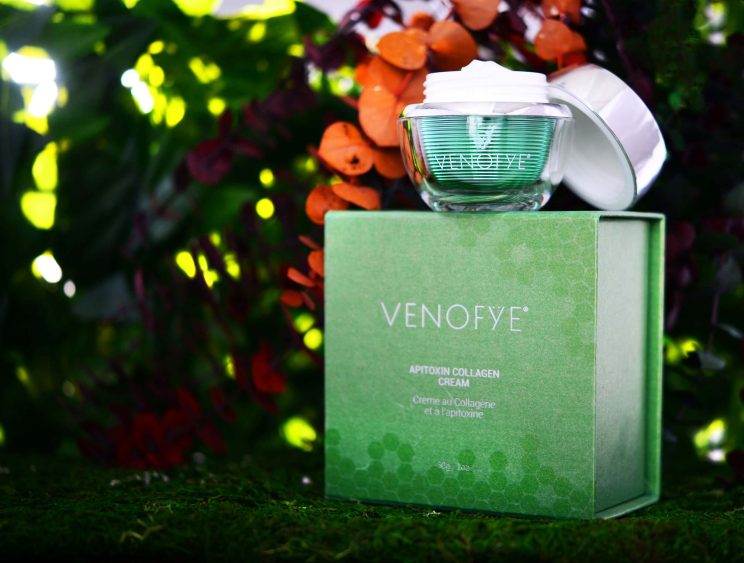 Many view massages as nothing more than an indulgence. They're great for when you need to relax, but they don't actually do anything to physically help with the skin…right?
Wrong. Studies have shown that facial massages can help to plump up the look of the skin while also improving the appearance of structure and elasticity.
It all comes down to how a facial massage boosts circulation. This then carries more oxygen and nutrients to the skin cells, enabling them to work to their full potential.
While there are plenty of facial massage tools out there, you don't necessarily need to invest in anything special. Instead, simply using your fingers will do, so long as you follow the right technique. There are plenty of tutorials online to guide you, enabling you to really master this skill.
Of course, you don't want to be massaging a dry face. This will only create friction against your skin, which can accelerate the skin aging process. Instead, if you plan on giving your face a massage, make sure that you've first applied a serum or a moisturizer. The texture of the Venofye Apitoxin Collagen Cream is perfect for this. It's infused with a couple of different plant oils, including sunflower seed and coconut, which allows the cream to glide beautifully over the skin. Meanwhile, the vitamins and botanical extracts in this blend will work to reduce the appearance of oxidative damage. When combined with a massage, this will leave you with a bright, glowing complexion.
Don't Skip Your Exfoliant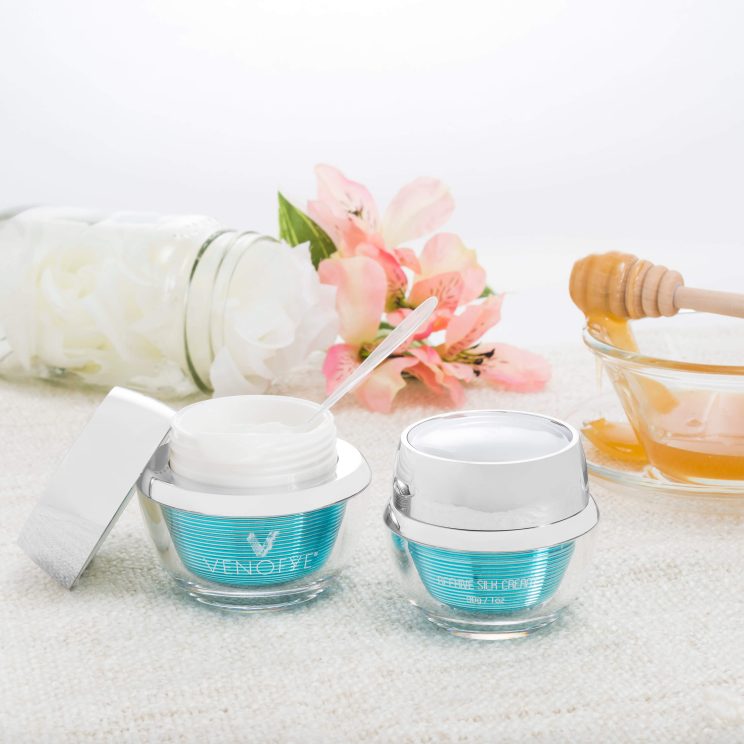 We've already talked about how important cleansing is for keeping the surface of the skin clear of impurities. However, even if you thoroughly double cleanse each and every day, you won't be able to catch all of those impurities – it's inevitable that some will still make it past the surface of your skin and start to work their way into your pores.
This is where exfoliation comes in. Rather than only tackling the surface of the skin in the way that a cleanser does, a good exfoliant will be able to pull impurities out of your pore openings too. This not only keeps the skin looking clear and bright but also reduces the appearance of enlarged pores.
Exfoliants come in many forms, but facial peels, like the Blossom Bee Facial Peeling, have been especially popular lately. They're far gentler than traditional face scrubs, yet they're so much more effective. You'll notice a radiant and glowing complexion immediately after exfoliating with this peel, and this will last for longer the more regularly you use the product.
Use a Hydrating Face Mask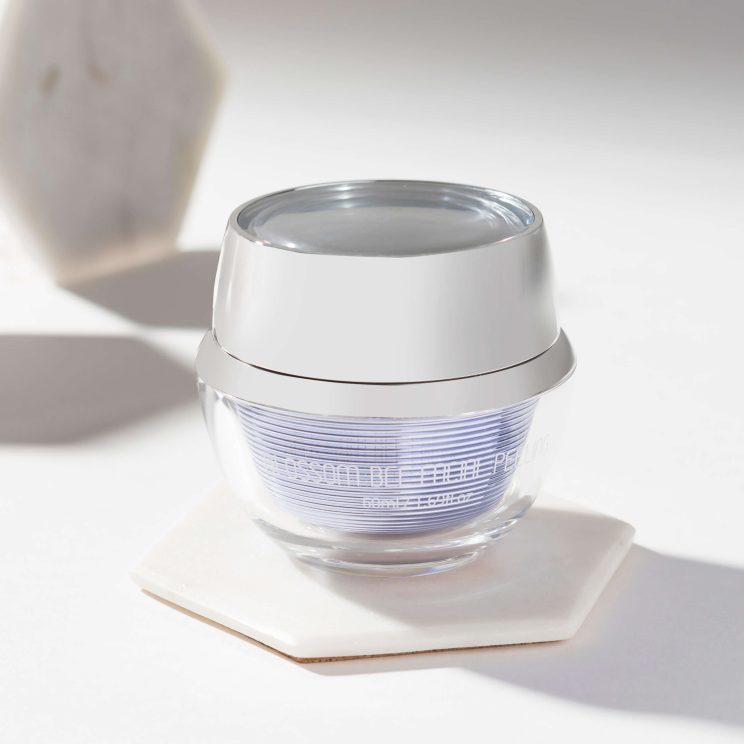 When the skin is lacking in hydration, it quickly takes on a dull and sallow appearance. It's pretty much the opposite of a glowing complexion, which is why a dose of hydration can sometimes be all you need to turn things around.
That's exactly what hydrating face masks excel at. While some serums and creams are great for hydrating the skin too, face masks usually contain a higher concentration of active ingredients. This is why most are only suitable for weekly, rather than daily, usage. These powerful formulas are fantastic for treating the skin to a deep dose of hydration, which can immediately leave it looking more radiant.
There are several types of hydrating face masks out there, with overnight masks, like the Beehive HydraLift Mask, being among the most effective. Rather than removing or rinsing these masks off after 15 minutes, they remain on the skin while you sleep. This gives the hydrating ingredients within extra time to soak into your skin and really work their magic. Our mask contains a long list of hydrating extracts, peptides, and superfruit botanicals. It's one that can truly transform your complexion if you were to use it regularly.
Add Vitamin C to Your Skincare Routine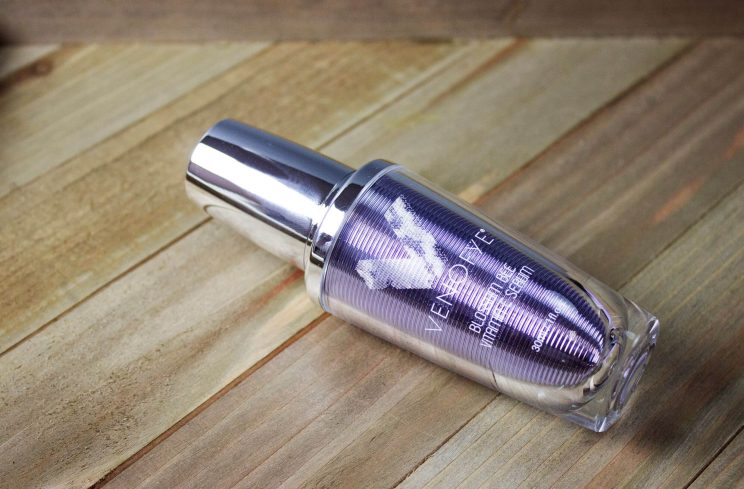 There are plenty of ingredients out there that can help you to achieve a glowing complexion, and we'll be talking about a few of them soon. However, there's one ingredient in particular that deserves a section of its own; vitamin C.
This antioxidant can significantly brighten up the appearance. Research confirms that it effectively reduces the appearance of dark spots and other forms of hyperpigmentation, making it ideal for evening out the look of the skin tone. This in itself can help the complexion to better radiate light, leaving it glowing. Vitamin C then enhances this natural glow even further, making it a must-have in every skincare routine.
Venofye's Blossom Bee Vitamin C Serum makes this easy. This formula contains two different forms of the antioxidant, giving your complexion a double dose of its powers. It's also infused with vitamins A and E. Both act as antioxidants too and complement the effects of vitamin C. This trio is revered among those seeking a glowing complexion. It's also a hit with people looking to reduce the appearance of fine lines and wrinkles because of how it effectively lifts and tightens the look of the skin.
Look For Other Skincare Ingredients That Brighten the Complexion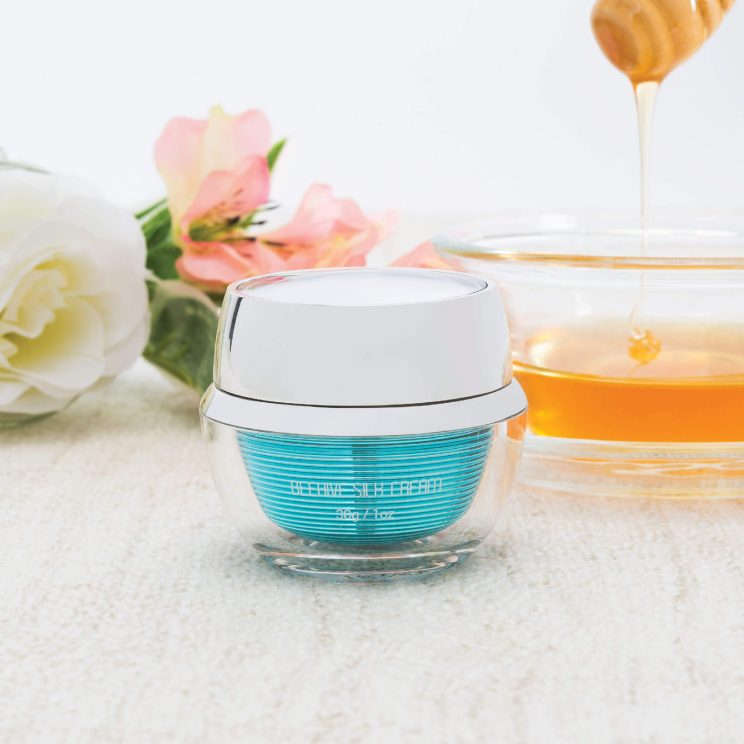 So, in addition to vitamin C, as well as vitamins A and E, which other ingredients should you be turning to if you're trying to achieve a glowing complexion? 
Hyaluronic acid is always a good choice. This humectant binds moisture to the skin, enabling it to immediately plump up and brighten the appearance. It's extremely hydrating, yet it's lightweight enough to suit all skin types. You'll find hyaluronic acid, along with sodium hyaluronate (the salt form of the ingredient), in several Venofye products, including the Blossom Bee Advanced Wrinkle Corrector.
Licorice root extract is an ingredient that works in a similar way to vitamin C. It lightens the appearance of discoloration while brightening the look of the rest of the skin. You'll find it in our Beehive Silk Cream, along with green tea extract and caffeine. Both of these ingredients can also contribute to a glowing complexion.
Of course, let's not forget bee venom, our signature ingredient at Venofye. This potent compound can immediately add radiance and luminescence to the complexion. This improves even further when the ingredient is used daily. Since all Venofye skincare products contain bee venom, you'll be able to add this ingredient to every step of your skincare routine so that you can experience results even sooner.
Don't Neglect the SPF
It doesn't matter how many different products and treatments you try, you'll never achieve a glowing complexion if you're not protecting your skin from UV damage at the same time. 
The sun's UV rays cause so much harm to skin cells. They're a prime culprit when it comes to the rough and dull appearance that so many people develop as they age. They significantly accelerate the skin aging process and also cause skin cancer.
So, if you want to achieve a glowing complexion, make sure that you're keeping sun damage at bay. Look for a broad-spectrum sunscreen with a minimum SPF of 30 and use it diligently. Reapply it throughout the day, even during the winter months, so that your skin is always protected. 
Achieve a Glowing Complexion Today With Venofye
It's easy for the skin to start to lose its radiance – this can happen for so many different reasons. Fortunately, there are many steps that you can take to change things. From adjusting your skincare routine to knowing which ingredients work most effectively, follow our tips and you'll soon have the glowing complexion that you're seeking!
Click here to enhance your glow even further with more bestselling skincare products from Venofye.