Although serums aren't an essential part of a skincare routine, their incredible capabilities make it well worth taking the time to add one in. However, with so many different serums out there to choose from, how do you know which one/s would be best for your skin?
That's where Venofye can help! Keep reading as we explain how to pick the right face serums to tackle the visible skin concerns you're dealing with.
What Are Face Serums?
Face serums are lightweight skincare products that have been designed to quickly absorb into the skin. Unlike creams and lotions, serums are usually formulated with a high concentration of active ingredients and don't contain heavy compounds. This is how they're amazing at quickly penetrating the skin.
Thanks to this, serums are able to help with such a wide variety of different skin concerns, with each formula catering to a different one.
Choosing the Right Serum For Your Skin
When it comes to choosing the right serum for your skin, the key is to consider your main skin concerns, as well as your skin type. As mentioned, each serum formula tends to target a certain issue. For example, if you have dull and dehydrated skin, you'd benefit from a hydrating serum. Likewise, if you have oily, acne-prone skin, a serum that leaves your skin looking matte and purified would be a good fit.
Let's take a closer look at how to match your skin concerns with the different Venofye serums available:
To Brighten and Tighten the Look of Your Skin: The Blossom Bee Vitamin C Serum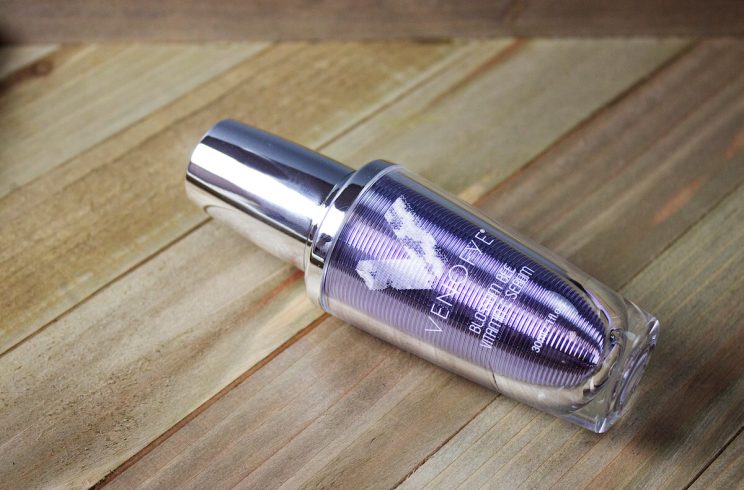 If your skin has been looking dull and lackluster, a vitamin C serum would be a game-changer. In fact, just about every dermatologist recommends the use of a vitamin C serum for people of all skin types. Why? Because vitamin C is a superstar at boosting the complexion in a wide range of ways.
For starters, vitamin C is great at brightening the look of the skin. Not only does it balance out the appearance of an uneven skin tone but it also has a de-pigmenting effect on the complexion. If you're suffering from dark spots or other forms of hyperpigmentation, a vitamin C serum is what you need.
Vitamin C is also fantastic at reducing the visibility of fine lines and wrinkles. It leaves the skin looking firmer, smoother, and so much more youthful. Even better, it can help to improve hydration levels too, making it an incredible all-rounder!
If you'd like to benefit from the power of vitamin C, check out Venofye's Blossom Bee Vitamin C Serum. While most vitamin C serums contain just one form of the ingredient, this formula boasts two, making it twice as efficient. This formula is also brimming with a potent cocktail of antioxidants, all of which will enhance the effects of the vitamin C.
To Renew and Hydrate Your Complexion: The Serpent ThermDeluxe Serum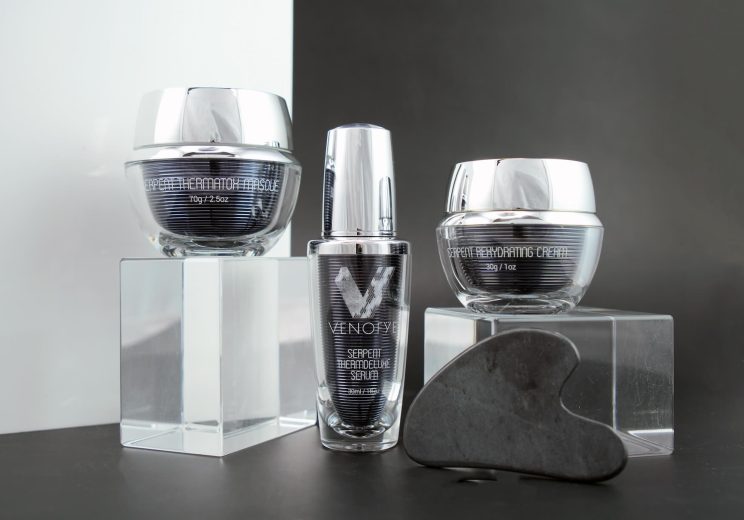 When it comes to hydrating your skin, a face serum will always be a good move. Thanks to how easily absorbable they are, serums can dive deeper into the skin than other skincare products. This means that they're capable of leaving the skin feeling hydrated on a much deeper level, giving you a complexion that looks plump and supple.
One serum that does this well is the Serpent ThermDeluxe Serum from Venofye's Serpent Thermatox Collection. Suitable for all skin types, this serum is all about hydrating and renewing the complexion while reducing the visible effects of environmental stressors.
When looking into hydrating serums, humectants are what you need to keep an eye out for. These lightweight compounds have excellent hydrating capabilities thanks to how they bind moisture to the skin. Our Serpent ThermDeluxe Serum contains a blend of different humectants, including sodium hyaluronate, glycerin, and lactic acid. The latter also happens to be an alpha-hydroxy acid, providing mild exfoliating effects. It will help to keep your skin feeling smooth and your pores looking clear.
What makes this serum even more appealing is its vitamin content. Formulated with vitamins A and C, this serum is also able to help with the appearance of skin aging. Whether you're dealing with wrinkles, sagging skin, age spots, or anything else, this serum will bring a youthful glow back to your complexion.
To Reduce the Visibility of Crow's Feet: The Royal Jelly Bee Luminescent Eye Serum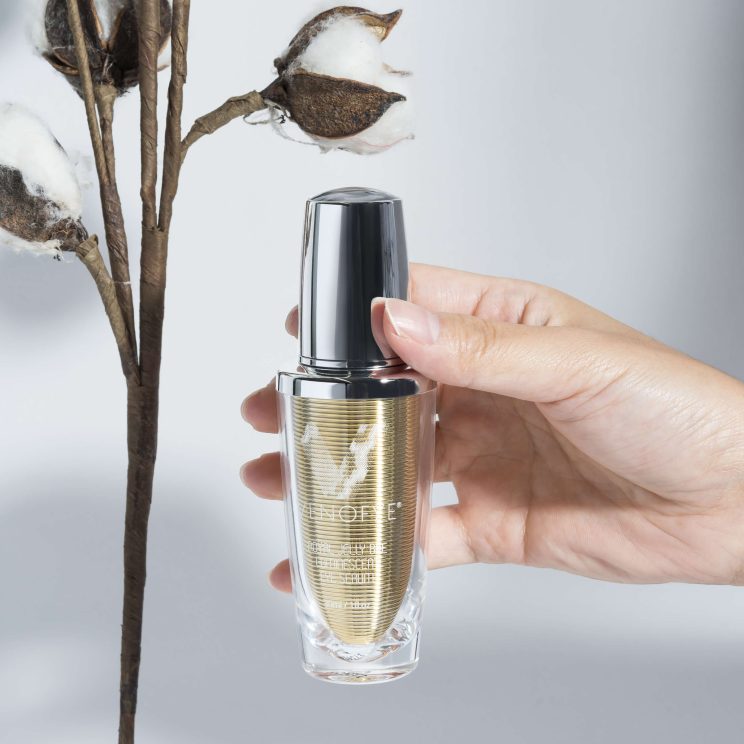 Most face serums can be safely used around the eye area. At the same time, it's worth keeping in mind that the skin around your eyes is very different from the skin elsewhere on your face. In this area, it's thinner, more delicate, and contains fewer sebaceous glands. As a result, it benefits from some extra care and attention, which is where eye serums come in.
Again, just like face serums, eye serums are designed to target specific eye area-related skin concerns. In the case of the Venofye Royal Jelly Bee Luminescent Eye Serum, crow's feet are the focus. These lines that spider out from the corners of the eyes are often the first signs of aging that people experience, purely because of how fragile the skin around the eyes is. This serum will help to smooth away the look of those creases, giving the eye area a firmer and more lifted look.
How does it do this? The power of this serum hinges on its carefully curated ingredient list. It's packed with peptides, which are known for strengthening and supporting the complexion. This makes them ideal for the delicate eye area. It also contains several hydrating ingredients that will leave your skin looking fuller and more voluminous. From sodium hyaluronate to aloe vera leaf extract, these ingredients will give your skin a glow.
Of course, let's not forget all of the antioxidants in this eye serum! Green tea extract is full of them, as are the many other botanicals in this formula. Add to that some vitamin C and you have a serum that's more than capable of leaving the skin around your eyes looking significantly younger.
To Tackle the Appearance of Puffy Eyes: The Royal Jelly Eye BeeLift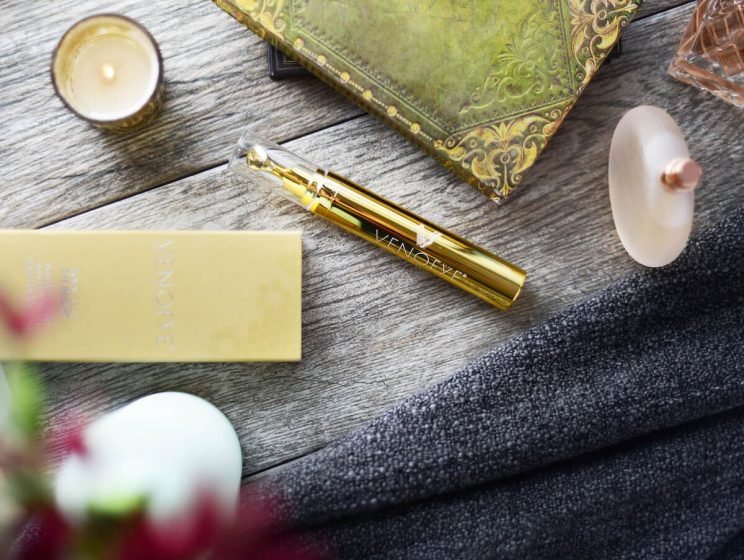 Whether down to your diet, allergies, a lack of sleep, or anything else, puffy eyes can be frustrating to deal with. There aren't many serums out there that can effectively help with this issue, which is why Venofye's Royal Jelly Eye BeeLift is such a hit.
This eye serum features a short and sweet ingredient list. You'll notice sodium hyaluronate on there, which will de-puff the look of your skin thanks to its hydrating properties. Acetyl hexapeptide-8 features in this serum too. This peptide is known for its fast-acting effects. It will quickly smooth and soften the appearance of puffiness, leaving your skin looking soft and even. 
Of course, this eye serum, along with all of the other serums that we've featured, also contains Venofye's signature ingredient; bee venom. This ingredient is fantastic at soothing the feeling of inflammation, which will also soften the look of puffiness. As an added bonus, it will help with the appearance of fine lines and wrinkles too so that your eye area looks youthful and radiant.
To Quickly Reduce the Look of Wrinkles: The Blossom Bee Advanced Wrinkle Corrector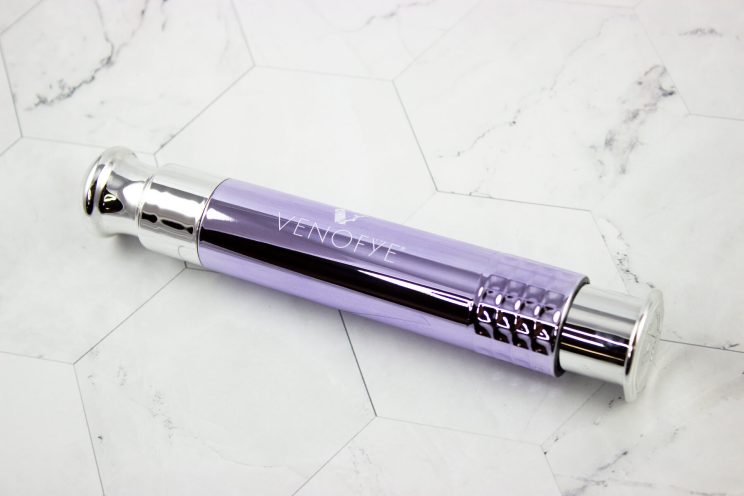 Most serums need some time to work. Even though they're loaded with a high volume of actives, those ingredients usually don't take effect instantly. Instead, they need to accumulate in the skin, which can take weeks, if not months.
With that said, this doesn't apply to every serum out there. Some, like the Blossom Bee Advanced Wrinkle Corrector from Venofye, provide immediate effects.
This may sound too good to be true but it all comes down to the fast-acting ingredients in this special solution. Between hyaluronic acid, acetyl hexapeptide-8, DMAE, cucumber fruit extract, and bee venom, this superstar product will instantly smooth away the look of any fine lines or wrinkles on your face. Although these complexion-smoothing results are temporary, regular and long-term use of this product will help to give your skin a wrinkle-free finish in the long run too.
Another feature that sets this serum apart from its competition is its unique applicator. Rather than applying the serum all over your face, even to the areas that aren't wrinkled, this applicator enables you to directly target individual lines. This enables the product to go further, saving you from wasting it on the parts of your face that don't need it.
How to Use a Face Serum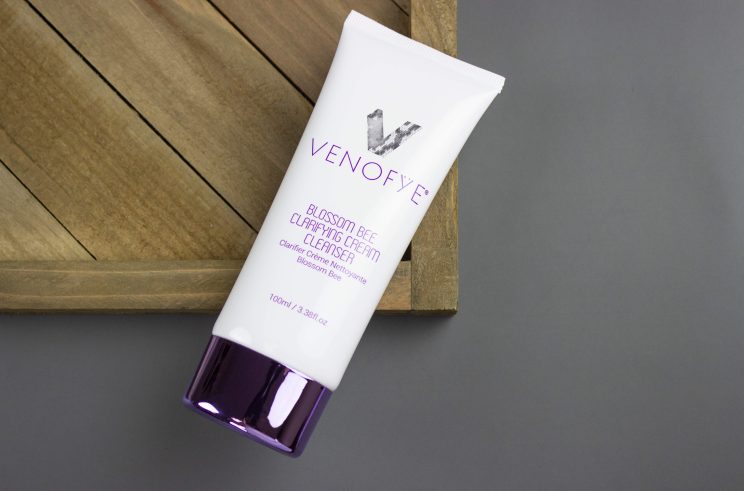 Now that you know how to choose the right face serum for your skin, let's talk about how to use it. After all, if you get this wrong, then your serum won't be able to provide its full spectrum of benefits.
So, to start with, make sure that your face is clean. There's no point applying a serum to dirty skin as its lightweight consistency won't be able to penetrate through the layer of sebum and other impurities that are covering your skin's surface. Our cleanser of choice would be the Blossom Bee Clarifying Cream Cleanser. It's gentle and incredibly moisturizing, meaning that your skin will feel beautifully soft and refreshed.
Once your skin has been cleansed, you can then move on to applying your serums. Since serums are so lightweight, they're great for layering. This means that you can add multiple serums to your skincare routine, enabling you to target all of your visible skin concerns in one go. However, when using multiple serums, always start with the lightest and thinnest formula before working your way up to the thickest. This will help to maximize product penetration.
After applying your serums, lock all of that goodness in with a moisturizer. Again, just like when choosing a serum, find a moisturizer that's suitable for your skin type and concerns. For example, the Blossom Bee Quenching Night Cream is perfect for anyone with dry skin while the Beehive Silk Cream is a lighter, oil-free moisturizer that still leaves the skin feeling hydrated and silky.
Summary
Face serums offer such a wide range of benefits, particularly if you have specific visible skin concerns that you've been struggling with. So long as you pick the right serum formula for your skin and use it in the correct way, you'll be able to achieve a complexion that looks and feels beautifully healthy.
Click here to browse more bestselling bee venom-infused skincare products from Venofye.