While we may want to believe that the next skincare product we buy is going to singlehandedly solve all of our visible skin concerns, that's usually not the case. More often than not, people end up disappointed with how their new purchase isn't as miraculous as they hoped it would be.
However, that's where the Skintight Syringe is different. With so many five-star reviews backing up how well it works, could this formula be the answer to your skin troubles? Read on as Venofye explains exactly what the Skintight Syringe will do for your skin.
What is the Skintight Syringe?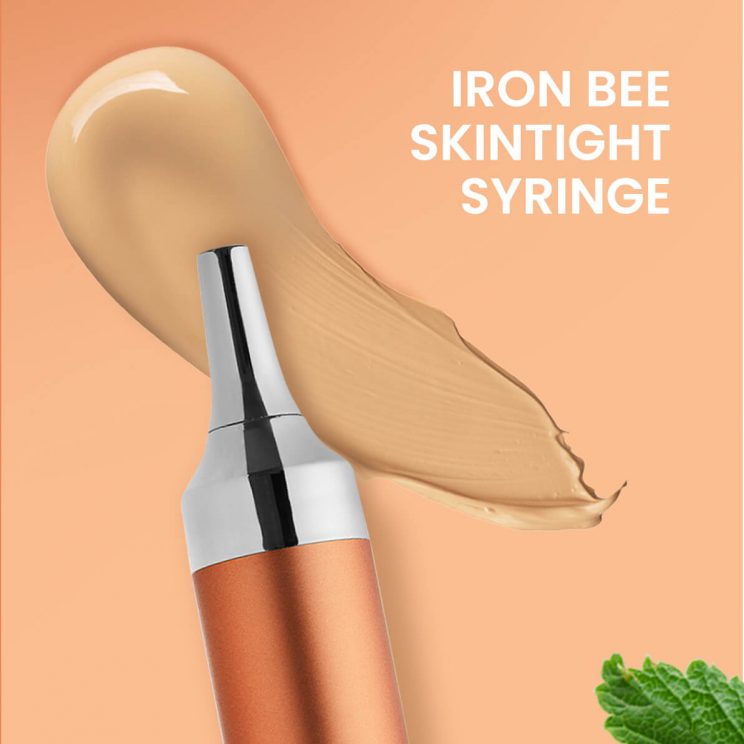 Created by Venofye, the Skintight Syringe is officially known as the Iron Bee Skintight Syringe. It's from our Iron Bee Collection, which features products that are designed to reduce the appearance of skin aging while revitalizing the complexion.
Although it may look like a syringe, the Skintight Syringe, along with all other Venofye products, is actually a topical product (we'll explain more about its unique applicator later on!). Inside each syringe, you'll find a potent, fast-acting solution that can truly transform the appearance. 
How? Keep reading to find out…
What Does the Skintight Syringe Do?
Wondering whether the Iron Bee Skintight Syringe really could be the solution to your skin troubles? Here are just a few of the short- and long-term benefits that you can expect to see after using the product:
Immediately Reduces the Appearance of Fine Lines and Wrinkles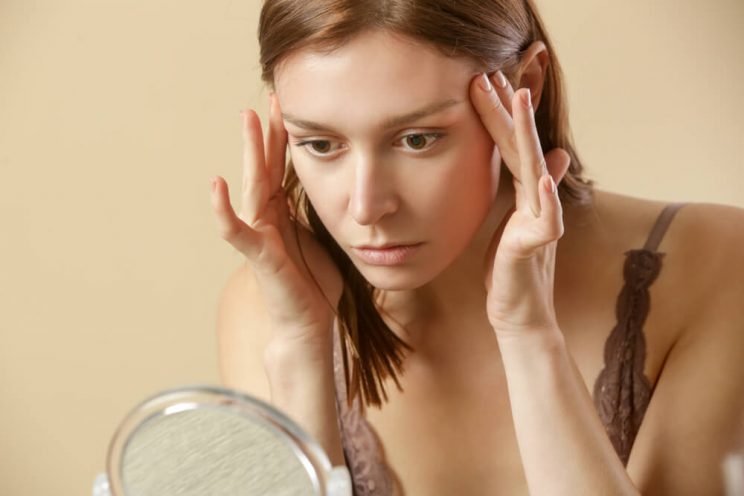 Let's start with the primary purpose of the Iron Bee Skintight Syringe; reducing the appearance of fine lines and wrinkles. While there are plenty of skincare products out there that are able to have this effect, this solution gets to work immediately. Apply it to your skin and you'll see your wrinkles looking smoother and less visible pretty much straight away.
How does it do this? 
It all comes down to its breakthrough ingredient blend. Acetyl hexapeptide-8 is one of the ingredients responsible for this formula's quick results. Known as a bioactive peptide, it causes your facial muscles to feel relaxed. In turn, this smooths away the look of expression lines and wrinkles. These lines most commonly form around the eyes and the mouth, but can appear anywhere on the face that creases up when a facial expression is made.
Dimethylaminoethanol tartrate, also known as DMAE, is another noteworthy fast-acting compound. Not only does it reduce the appearance of wrinkles, but it also gives the skin a firmer finish.
Plumps and Smooths the Complexion
In addition to smoothing away the visibility of individual fine lines and wrinkles, Venofye's Skintight Syringe also helps to plump up the look of the skin in the area that it's applied to. This is vital if you're seeking younger-looking skin, since wrinkled areas can often look saggy and hollow. This only makes the face appear even older.
These effects are down to a cutting-edge blend of cucumber fruit extract, avocado oil, and hyaluronic acid. Hyaluronic acid is a humectant with moisture-binding properties. It gives the skin an instant boost of hydration. Cucumber fruit extract has a similar hydrating effect. 
Once the skin has stocked up on all of that extra moisture, avocado oil seals it in by forming a thin layer over the skin's surface. Rather than evaporating into the air, all of that moisture is then pushed down into your skin cells.
The overall result is skin that looks fuller and more voluminous. Creases appear even less noticeable due to how the skin looks plumped up from within, while the extra volume helps to minimize the appearance of sagging and loose skin.
Firms and Tightens the Look of Wrinkled Skin in the Long Term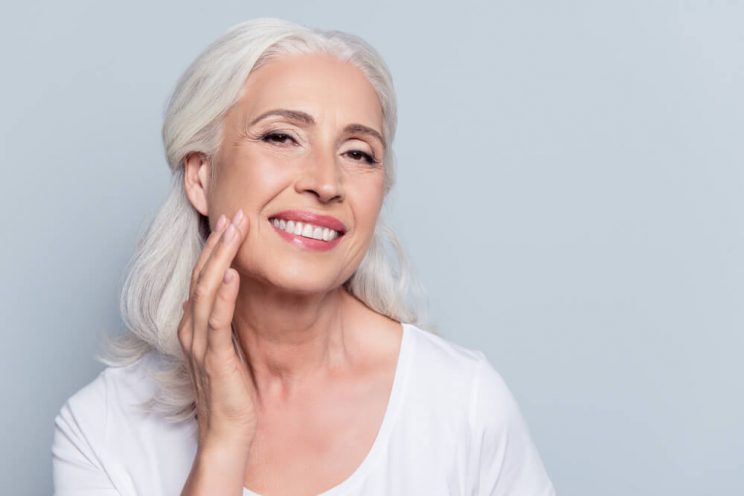 There's no denying how impressive this solution's fast-acting effects are. You'll notice visible results immediately after your very first use, which is why so many people love it.
However, the Skintight Syringe can also help to give you a wrinkle-free appearance in the long-term too, thanks to the vitamins in the formula.
Vitamin A, in the form of retinyl palmitate, is the first. Vitamin A is known for being one of the best ingredients in the industry for diminishing the look of aging skin. Not only will it reduce the appearance of fine lines and wrinkles, but it will also firm and tighten the complexion.
Vitamin E is another important vitamin in the Iron Bee Skintight Syringe. It's a powerful antioxidant that also has a moisturizing effect. It keeps the skin feeling protected, therefore preventing the appearance of new fine lines and wrinkles.
It's also worth mentioning that the Skintight Syringe contains a number of antioxidants too. The cucumber extract, avocado oil, and vitamins in this formula are all powerful antioxidants that can help to reduce the look of environmental damage. Much of this damage shows up in the form of accelerated aging, making antioxidants vital if you're seeking younger-looking skin.
Gives the Skin a Bright and Radiant Glow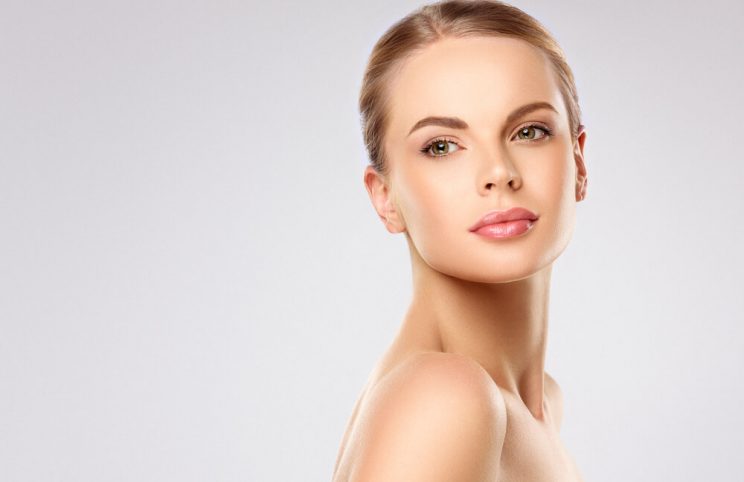 The ridges created in the skin when wrinkles form can often lead to an uneven-looking skin tone. We've already discussed how the Skintight Syringe can plump up the appearance of the skin and smooth away the visibility of wrinkles, but it can also brighten the complexion too.
The addition of mica in the formula enables the product to immediately give the skin a brighter and more vibrant look. Mica is a mineral with light-reflecting properties. This means that when light shines onto your face, it radiates back out in multiple directions, rather than sinking into your shadows. This gives you a gorgeous glow.
How to Use the Skintight Syringe
At first glance, the Iron Bee Skintight Syringe may seem like a complex product to use. After all, it looks like a syringe!
However, fear not – using this product couldn't be simpler. Before we get to that, it's important for you to first prep your skin, and this begins with a good cleanse.
First, Cleanse Your Skin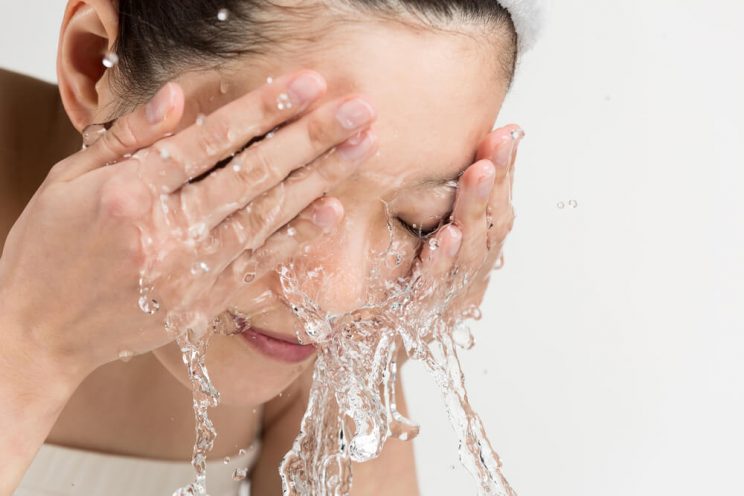 If you want the Skintight Syringe to really work its magic, it needs to have easy access to your skin cells. This means that you need to first clear away the dirt, pollution, oil, and other impurities that are sitting on the surface of your skin.
For the ultimate cleanse, give the Venofye Queen Bee Clarifying Cream Cleanser a try. It's packed with a long list of organic botanical extracts to leave your skin feeling deeply revitalized. Since it's a cream cleanser, it won't strip your skin of its natural oils. Instead of that dry and tight feeling that many cleansers leave behind, your skin will feel touchably soft post-rinse.
For even better results, follow our cleanser up with the Blossom Bee Facial Toner. Not only will this hydrating formula leave your skin feeling beautifully balanced, but it will also perfectly prep your face for the Skintight Syringe by removing any residue that you may have left behind when cleansing.
Using the Skintight Syringe
To use the Skintight Syringe, simply aim the applicator over one of your wrinkles. Then, push down on the end of the syringe to release a small amount of product directly onto your chosen wrinkle. If you've applied too much, use a cotton swab to remove any excess. Repeat this on any other areas of your face where you want to hide the look of wrinkles.
Once you're done, hold your face expressionless for a couple of minutes to allow the product to soak in. Then, take another look in the mirror and smile at your wrinkle-free appearance!
How Often Should the Skintight Syringe Be Used?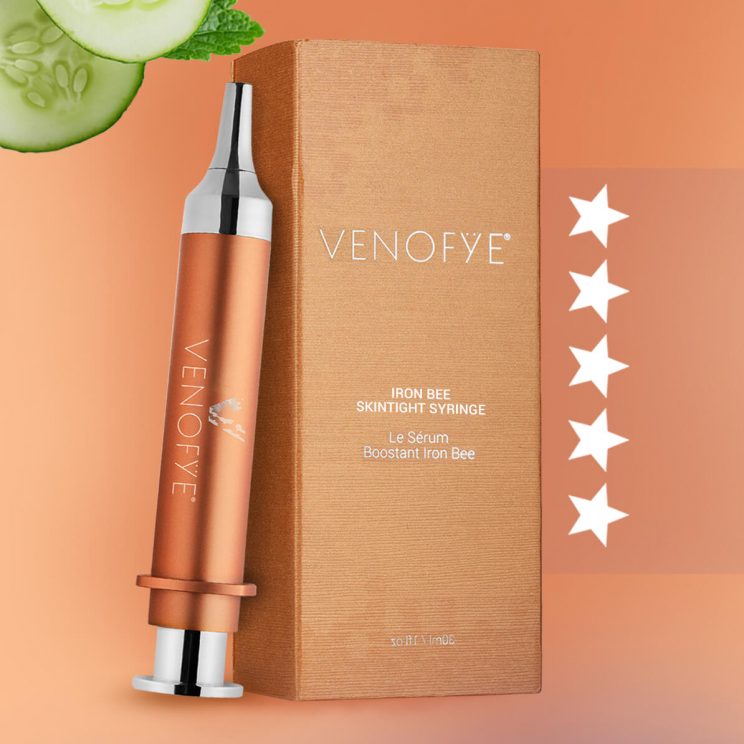 While some people prefer to save their Skintight Syringe for special occasions, others love how young it makes them look (we understand – it's easy to get addicted to a more youthful appearance!) and use it several times a week.
Our recommendation would be somewhere in between – roughly once a week. Add it to your weekly skincare routine and not only will you be able to regularly experience its fast-acting effects, but your complexion will be able to benefit from its long-term results too.
That said, don't be afraid to treat yourself to a wrinkle-free look if you have a special event to attend. There aren't any harmful ingredients in this formula so you depend on it whenever you need to.
Does the Skintight Syringe Really Work?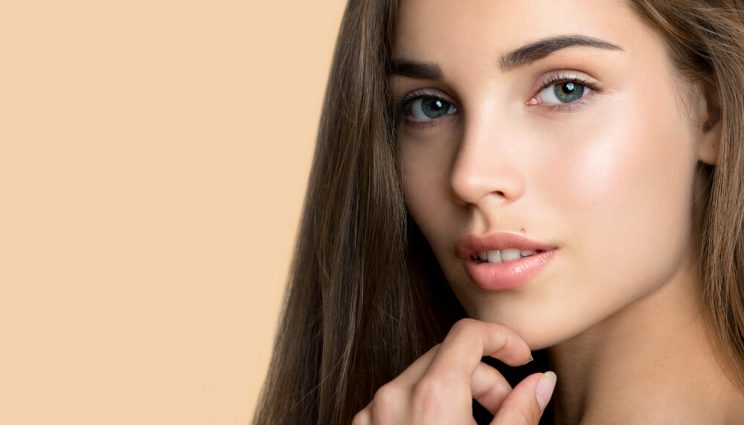 You're probably thinking that the Skintight Syringe sounds too good to be true, and we get that! With so many false claims out there from various skincare brands, it's easy to feel skeptical.
However, that's where reviews come in. Whether you check out our website, social media, or your favorite beauty blogs, take a look at some of the reviews for the syringe and you'll see that just about everyone that tries it quickly falls in love with it. 
People rave about how much fresher and younger their skin looks after using the Skintight Syringe. It immediately irons out the visibility of wrinkles, with reviews noting that long-term improvements in the complexion can be seen after about one month of regular use.
Where Can You Get the Skintight Syringe From?
Search for the Skintight Syringe online and you'll probably see it available from several third-party websites. However, sadly, there are many fraudulent Venofye products out there. These unauthorized products could potentially damage your skin, which is why we always recommend that you only purchase Venofye products directly from our website or from one of our physical retail locations. 
Buying the Skintight Syringe from the Venofye website couldn't be easier. We ship worldwide, meaning that you'll be able to enjoy a smooth, wrinkle-free appearance no matter where on the planet you live! While shipping within the USA is free, international orders are charged at a flat rate. This means that you can order as many Venofye products as you want for the same shipping rate!
Summary
As you can see, the Skintight Syringe is capable of being a true game-changer for your complexion. If your skin troubles are caused by the appearance of facial creases, then this product is exactly what you need. 
Formulated with only the very best of ingredients, this silky solution will erase the look of fine lines and wrinkles on your face, giving you the smoother and more youthful complexion that you've been seeking.
Click here to explore more bestselling skincare products from Venofye.