Skincare may seem intimidating when you don't know where to start.
Depending on where you look and whom you ask, the number of products you need in a routine may vary. The skin concerns you're trying to address play into the equation, too, especially when you're targeting something as complicated as aging.
With so many factors to consider, navigating your way around the skincare realm can be more than you bargained for.
But see, skincare doesn't have to be so hard — not when you know what each product does and how to use it. If it's a great anti-aging routine you're looking for, the Venofye Queen Bee collection is a great place to start. 
The Venofye Queen Bee Collection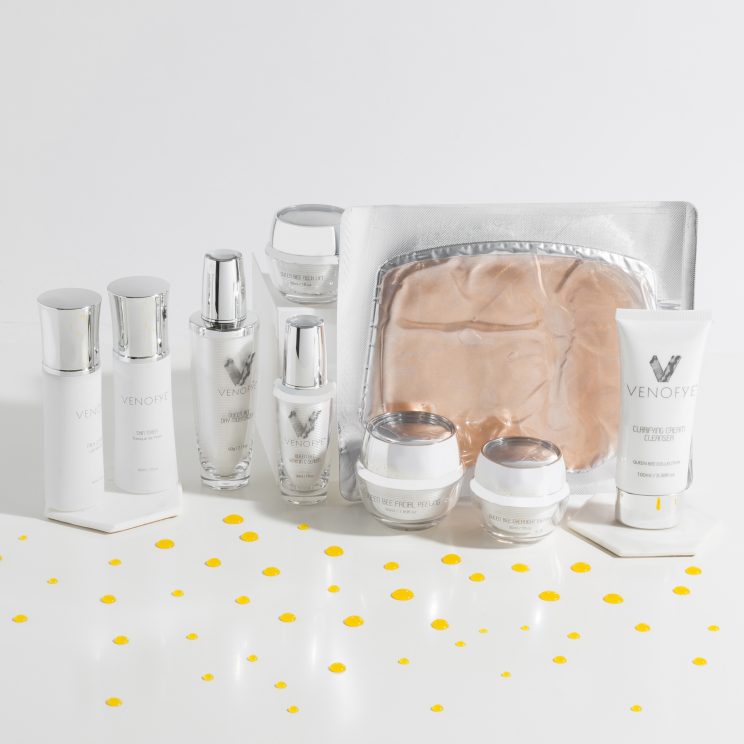 Venofye's Queen Bee Collection is the cream of the crop when it comes to anti-aging skincare. Like all of Venofye's products, all the items that make up the Queen Bee collection contain bee venom.
Sourced without stressing out or harming bees, bee venom poses a wealth of skincare benefits including:
Boosting collagen production and blood circulation. While applying bee venom all over your skin may sound unusual to say the least, it makes sense when you study how this ingredient works. When infused into skincare, bee venom makes the skin think that it's been stung—therefore increasing collagen production and powering up blood circulation. This contributes to plumper, more resilient and less wrinkled skin.
Promoting skin regeneration. Thanks to the antimicrobial and anti-inflammatory properties of bee venom, apitherapy or

bee venom therapy has been shown to speed up skin healing. 

Fighting off inflammation and irritation. The word inflammation doesn't only pertain to acne, although bee venom does a great job of healing those, too. In addition to pimples and cystic acne, bee venom can combat irritation and flare-ups that may manifest on sensitive skin.
All of these contribute to firmer, plumper, and younger-looking skin.
In a 2015 study, 22 South Korean women between the ages of 30 to 49 years with varying skin types and degrees of photodamage applied 4mL of bee venom serum twice a day for 12 weeks. At the end of the testing period, women reported fewer wrinkles, improved wrinkle depth, and an improvement in texture, moisture, and softness of their skin.
This, along with a combination of tried and tested skincare ingredients, is why the Venofye Queen Bee collection is a perfect match for any age. With all the products you need for your morning, evening and even weekly routines, the Venofye Queen Bee collection takes the guesswork out of skincare. 
Discover more about the products in the Venofye Queen Bee collection and how to use them below!
Daytime Routine
Start your day right with three simple steps.
Queen Bee Cleansing Duo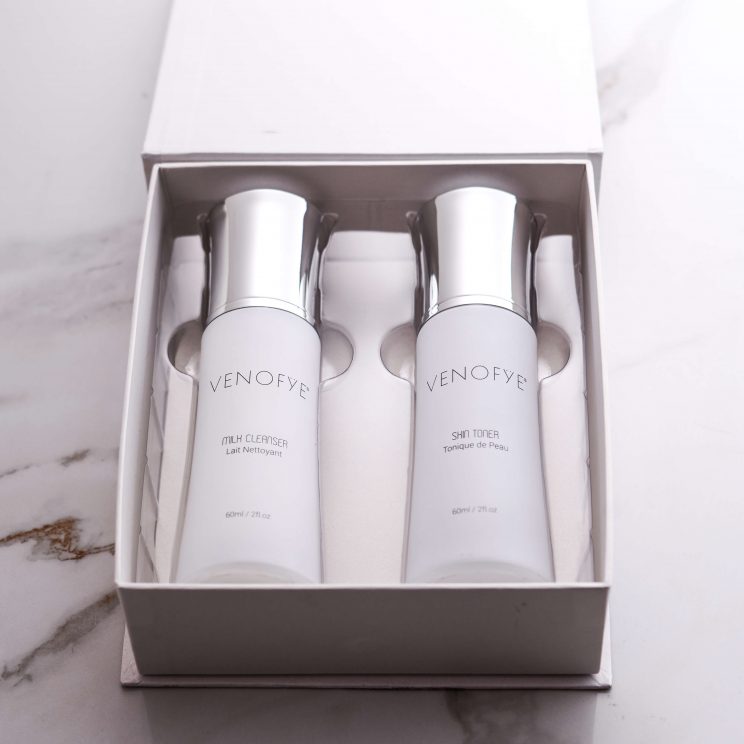 Made up of two gently formulated products — the Milk Cleanser and Skin Toner — the Queen Bee Cleansing Duo gives you and your skincare a clean slate.
Unlike run-of-the-mill astringent cleansers, the Milk Cleanser does not strip the skin of its oils. In fact, it refreshes the skin as it does the job, bringing back some of the skin's natural moisture while it lifts dirt and impurities.
The Skin Toner is a follow-up to the Milk Cleanser but is just as necessary. Besides picking up any remaining debris, the Skin Toner rebalances the skin and ensures that it is primed to absorb the rest of the products in your routine. 
Apart from bee venom, both products in the Venofye Queen Bee Cleansing Duo contain a cocktail of Vitamin B3 and Hyaluronic Acid. 
Vitamin B3, commonly known as Niacinamide, is a brightening powerhouse. Gentle enough to work wonders on even the most sensitive skin, Niacinamide helps fade hyperpigmentation and repair UV-induced photodamage.
The ingredient also reinforces the skin's natural protective barrier. In combination with the other ingredients in the Venofye Queen Bee Collection, Niacinamide puts a stop to premature signs of aging. 
Hyaluronic Acid, on the other hand, is naturally found in our skin. However, like collagen, this rapidly depletes over time, leaving the skin more prone to dehydration. 
When applied topically, Hyaluronic Acid delivers hydration to the skin while locking in moisture, too. It has rightfully earned a badge of honor for its ability to hold a thousand times its weight in water.
In combination with Venofye's signature bee venom, these two ingredients come together in the Queen Bee Cleansing Duo to unveil a luminous, lit-from-within glow.
Queen Bee Day Moisturizer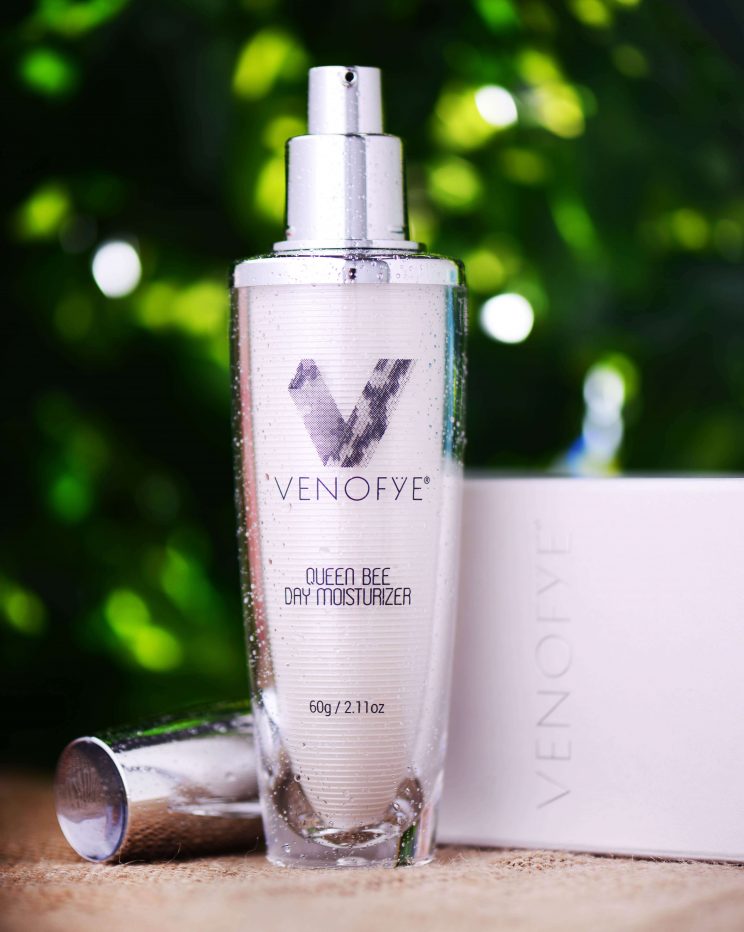 There is a common misconception that oily skin types do not need moisturizer. Something of a modern-day myth in skincare, many still fall victim to this line of thinking.
Daily exposure to UV rays, environmental stress, and even harsh cleansers can dry out the skin. Skipping moisturizer can cause the skin to overcompensate for this damage, resulting in even more sebum. Dermatologists and scientists continue to stress the importance of moisturizing, no matter one's skin type. 
Formulated for daily use, the Venofye Queen Bee Day Moisturizer is a great addition to any routine. Some of the key ingredients that make up this moisture-locking solution include:
Follow up your morning cleanse with the Queen Bee Day Moisturizer. Pump a generous amount and massage into the skin every morning.
Evening Routine
There's nothing quite like washing off all evidence of a long day with your evening skincare routine. The nighttime affords you more time to indulge in this four-step routine.
Queen Bee Clarifying Cream Cleanser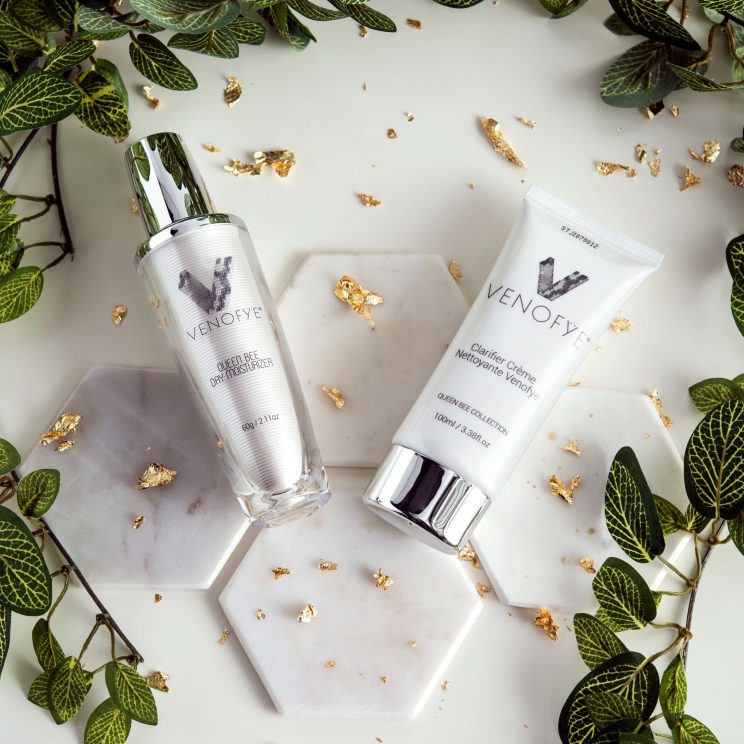 The Queen Bee Clarifying Cream Cleanser diminishes dirt, sweat, and makeup from a long day's work. Compared to the Milk Cleanser in the Queen Bee Cleansing Duo, the Clarifying Cream Cleanser is thicker and more moisturizing. This makes it a perfect match for drier skin types.
Traveling down the ingredient list of the product, and you'll find several scientific names you may not have heard of before. These include:
Sodium Cocoyl Alkyl Esters

Cocamidopropyl Betaine

Sodium Lauroyl Methyl Isethionate

Sodium Methyl Cocoyl Taurate
While these ingredients may sound intimidating, to say the least, there's no need to shy away from them. All mild, coconut-derived substitutes for harsh chemicals, these four ingredients are the secret to the Clarifying Cream Cleanser's ultra-gentle formulation.
To use, squeeze out a small amount of cleanser into your hand. Massage the product into your face for a minute or two before rinsing it off with cool water.
Queen Bee Vitamin C Serum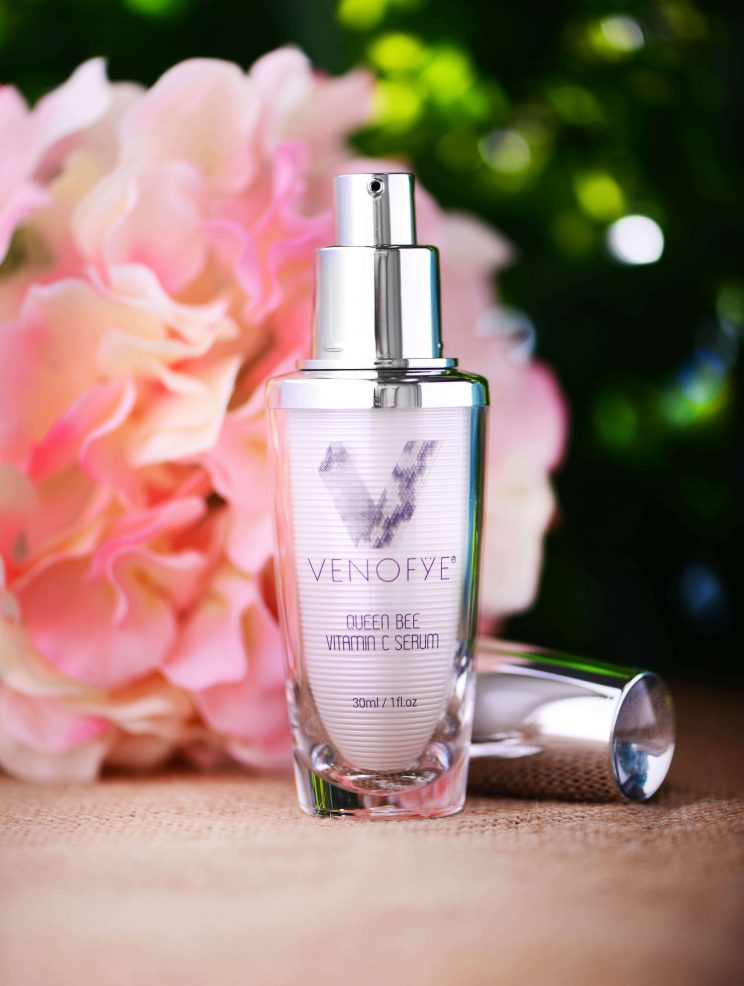 One of the go-to brightening ingredients today, Vitamin C has become a crowd favorite in the skincare world. It has earned a well-deserved seat at the table with a diverse mix of benefits that not only keep the skin healthy but make it look and feel younger, too:
The Vitamin C Serum from the Venofye Queen Bee Collection doesn't just contain one, but two kinds of Vitamin C.
The first form, Tetrahexyldecyl Ascorbate, is an incredibly stable form of the vitamin. Because it's so stable, this form of Vitamin C can come into contact with the skin daily without causing any irritation.
Meanwhile, Ascorbyl Palmitate is a form of Vitamin C with high antioxidant content. It also has the ability to counter UV and environmental damage.
The Venofye Queen Bee Vitamin C Serum contains the best of both worlds. Packaged safely in a luxe bottle, neither light nor air can permeate into the serum. As exposure to the elements can make Vitamin C less effective, it is important to select a protective bottle that prevents the ingredient from breaking down.
To use the Venofye Queen Bee Vitamin C Serum, simply use the pump to dispense a small amount of serum. Massage it into freshly cleansed skin, before following up with the remaining steps in your routine.
Queen Bee Overnight Therapy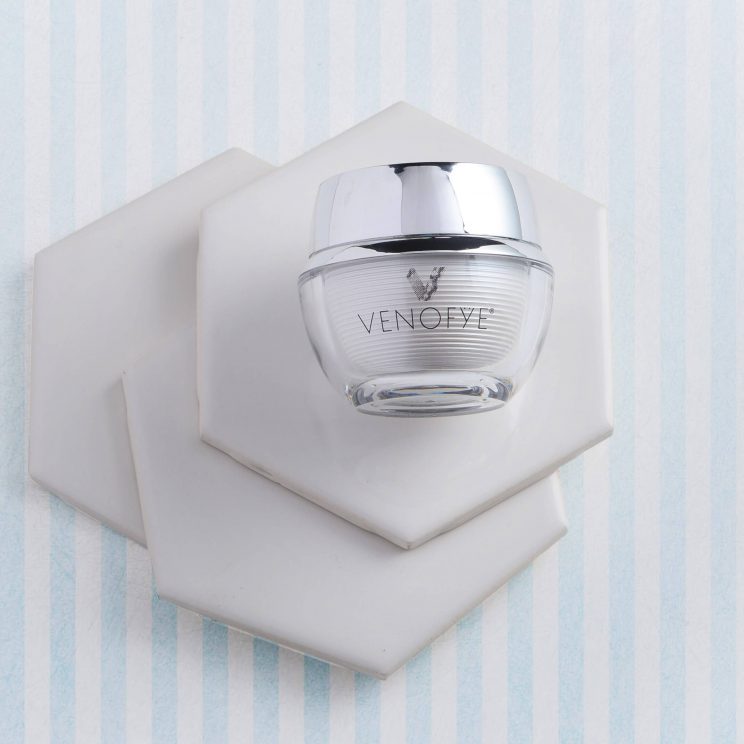 The evening allows the skin to drink up more moisture overnight. For your evening routine, opt for a more nourishing moisturizer like Venofye's Queen Bee Overnight Therapy.
We've discussed the benefits of Vitamins B5 and C, but this moisturizer banks on the properties of two other vitamins: Vitamins A and E.
Vitamin A is most widely recognized in the form of retinol. While it takes some time for the skin to acclimate to the ingredient, the right dosage can effectively stimulate collagen production. With prolonged use, Vitamin A can reduce the appearance of fine lines, smooth out wrinkles, and promote cell turnover.
If Vitamin A smooths and Vitamin C brightens, Vitamin E has the power to heal. Apart from being an antioxidant, Vitamin E boosts cell restoration while strengthening the skin barrier — which is why it is commonly used in combination with stronger ingredients.
Also in the Queen Bee Overnight Therapy formula: Green Tea. A soothing ingredient suitable for all skin types, Green Tea shields the skin from pollution and regulates sebum production.
Despite the potent ingredients in its formula, the Queen Bee Overnight Therapy maintains a lightweight, non-sticky texture. To include it in your evening routine, simply massage the product into your face and neck after applying your serum.
Queen Bee Neck Lift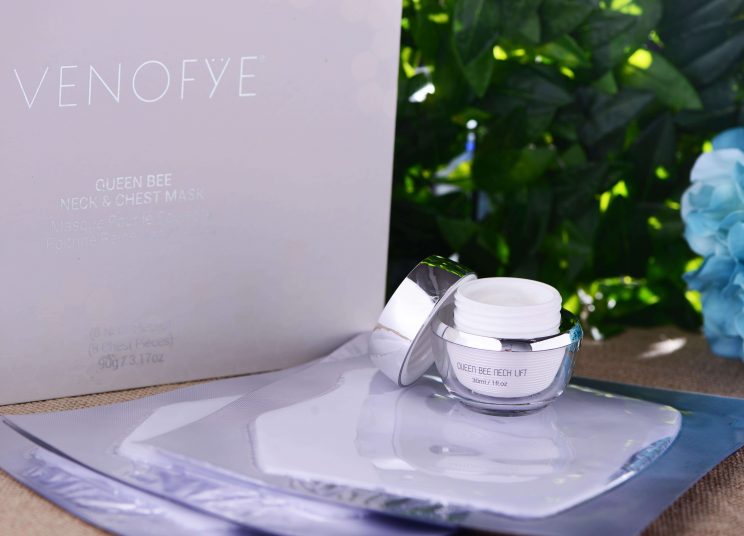 Compared to cleansers and serums, neck creams aren't quite as common. Despite being exposed to the same stressors as the face, it isn't often that the neck gets the nourishment and care it deserves. 
However, dermatologists argue that the décolleté needs just as much attention as the rest of your skin. Here's why:
The neck endures regular motion and stretching. When you turn or nod your head, your neck takes on the majority of the movement. This causes the skin to stretch and fold certain ways, resulting in accelerated aging and sagging.

The neck lacks natural oils. Unlike the skin, the neck does not have ample sebaceous glands to keep it moisturized. 

The neck has thinner skin compared to the face. Cop a feel to compare, and you'll find that the skin of your neck is much thinner than the rest of your body. This further amplifies the need for regular moisture. 
This is where the Venofye Queen Bee Neck Lift comes in. With Glycerin and Sodium Hyaluronate to moisturize, Caffeine to reinvigorate, and ethically sourced bee venom to boost skin regeneration, this product can prevent signs of neck aging from showing through.
Finish up your evening routine by massaging a generous amount of the Venofye Queen Bee Neck Lift to the neck.
Weekly Regimen
Punctuate your regular routine with a weekly treat. With more potent ingredients, these skincare products may be added to your regimen once or twice a week for best results.
Queen Bee Facial Peeling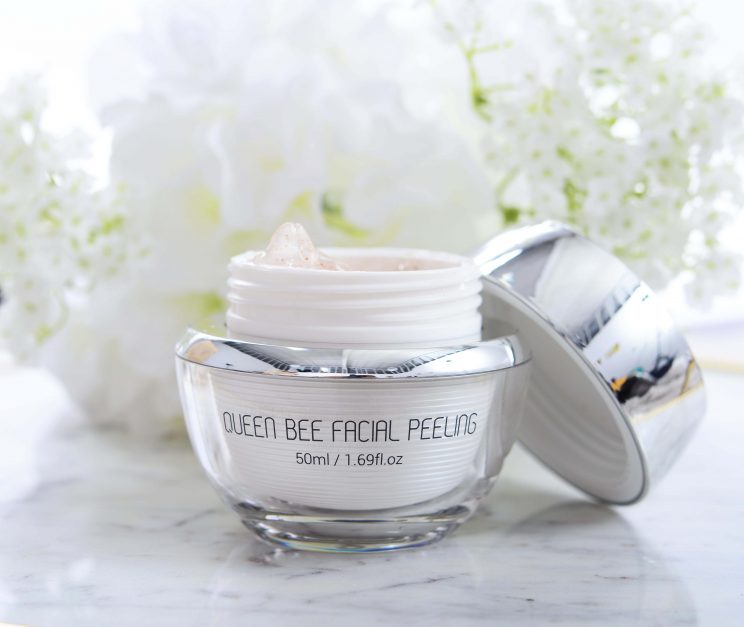 Need a deeper cleanse? Swap out your regular cleanser for Venofye's Queen Bee Facial Peeling a couple of times a week.
Formulated with Nut Shell Powder, this cleanser gently exfoliates the skin. The visible micro-particles work to lift dead skin and deep-seated dirt without causing any scratches or abrasions.
The Glycerin in the solution also helps to deeply hydrate the skin, visibly reducing the appearance of fine lines and wrinkles.
On days when you want a more intensive cleanse, massage the Queen Bee Facial Peeling into the skin in circular motions. Rinse with warm water before following up with your serums and moisturizers.
Queen Bee Neck & Chest Mask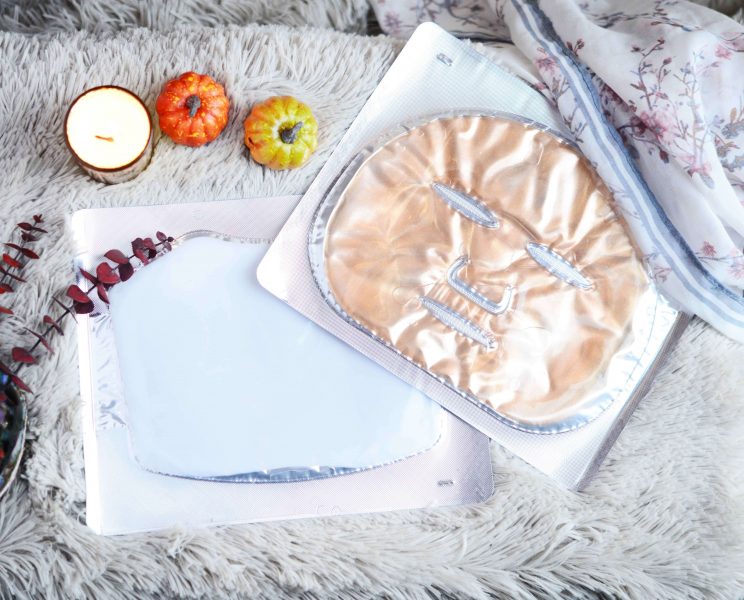 Treat your décolleté to the same care you give your face. If you regularly apply sheet masks to your face, your neck and chest should get the same amount of nourishment, if not more. 
The Venofye Queen Bee Neck & Chest Mask set contains 8 chest and 8 neck masks. Individually packaged, these masks are made out of all-natural, skin-safe cellulose.
These masks are submerged in a complex of Lavender Oil, Aloe Extract, and Collagen. Combined with Venofye's signature bee venom, this complex works to minimize wrinkles and boost skin elasticity.
Tap into the anti-aging benefits of bee venom with the Venofye Queen Bee Collection. All the products in the collection are available for purchase individually or can be availed altogether in the Queen Bee Collection set.
Click through to discover more about the Venofye Queen Bee Collection.