---
Photonix-3 Neck Solution
$1,750.00
The neck and chest area often forgotten when it comes to anti-aging tratments. The Jelessi Photonix-3 Neck Solution provides users with two, safe to use modes that help stimulate collagen production as well as fibroblast growth for that perfect décolletage.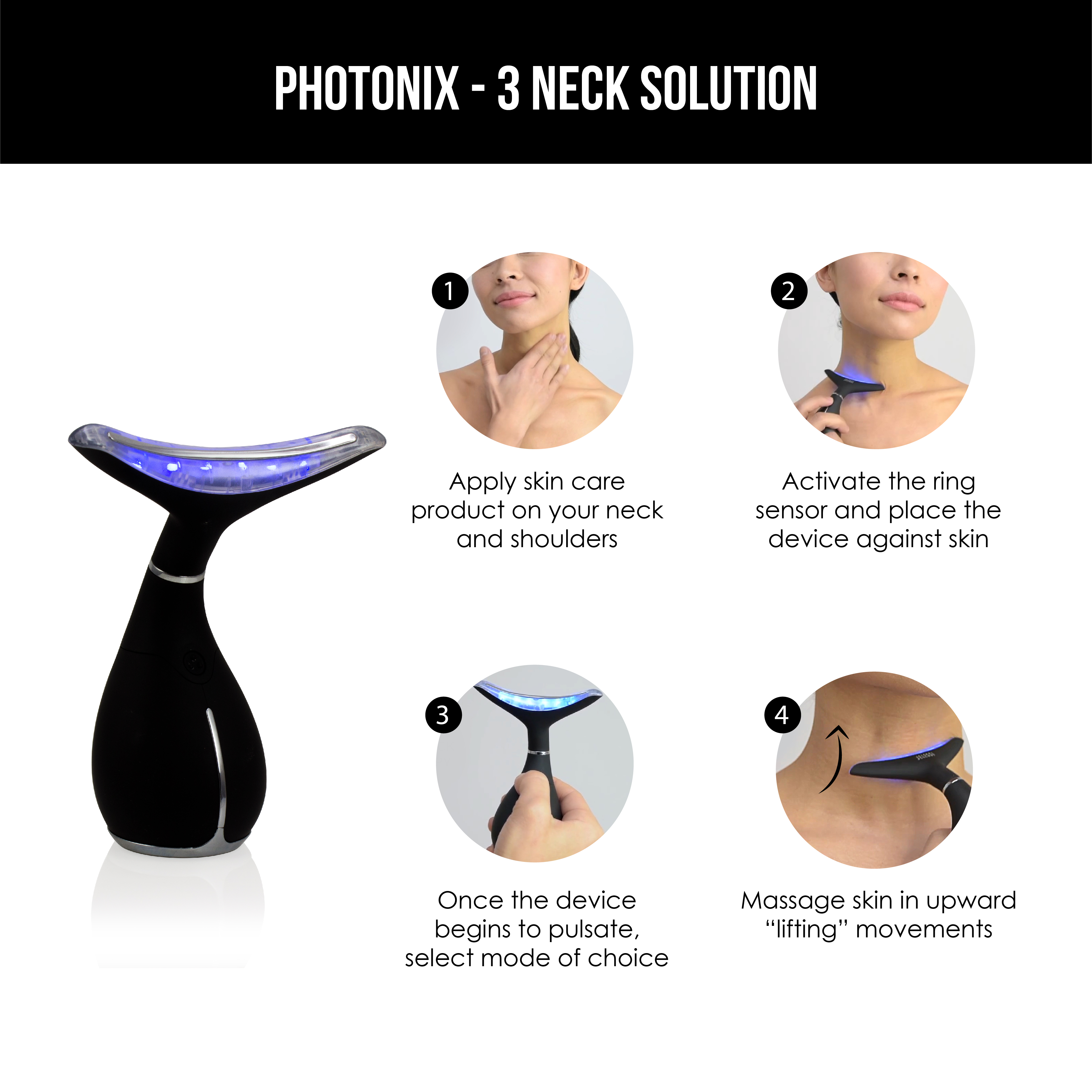 Apply your favorite skin care product on your neck and shoulders.

To turn on, activate the ring sensor and place the device against skin.

Once the device begins to pulsate, select mode according to preference.

Move the device over your skin in gentle. Upward "lifting" movements.

To turn off, press the power button for up to 3 seconds.

Ensure that the device is turned off and clean with a cloth. Do not use soap, disinfectants, or liquid detergents directly on the device.

Put the protective cover back on, and store in a dry and well-ventilated place.
---
Increase collagen production and fibroblast growth with the Jelessi Photonix-3 Neck Solution. This cutting-edge device is specially made to target signs of aging around the neck and chest area. To create a younger, firmer look and feel, the Photonix-3 Neck Solution provides users with two functions, the massage mode and the magnetic heat lift, both which are vital in the efforts to creating a more smooth and firm complexion.